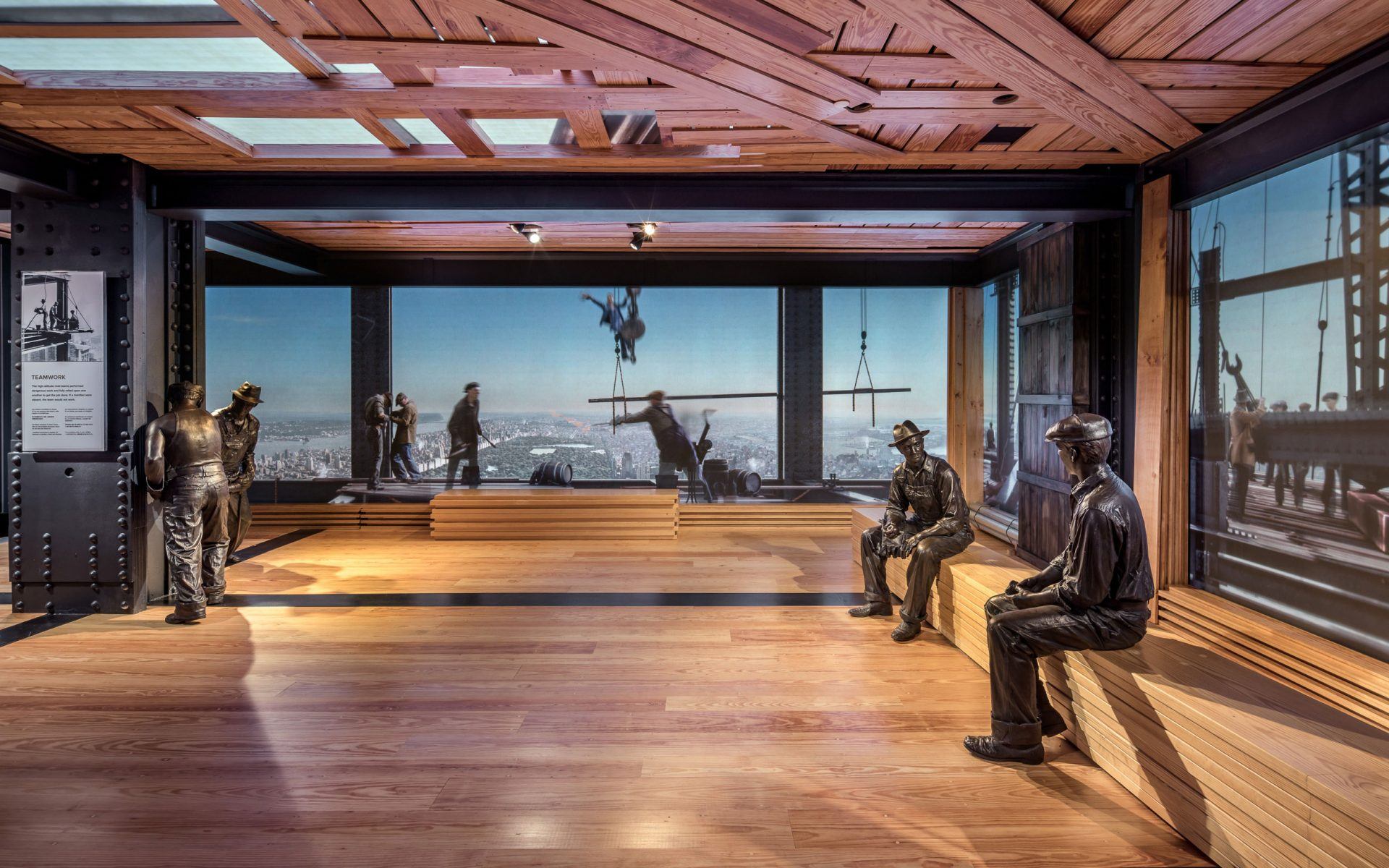 The Empire State Building's New Immersive Galleries Trace Its Fascinating History
It's all part of the Art Deco landmark's $165 million revamp to its visitor experience
The high-stakes battle to be New York City's top observatory is heating up.
Facing competition from One World Trade Center and Rockefeller Center, as well as two upcoming observation decks, the Empire State Building's owner has invested some $165 million in revamping the visitor experience at its famed open-air observatory, which draws over four million people each year.
The initial phase debuted last August with a new high-tech lobby and 34th Street entrance. Now the Empire State Realty Trust is unveiling a slew of galleries designed by Beneville Studios and Thinc on the Art Deco landmark's second floor.
Recommended: 7 Sculptural Lighting Options that Instantly Transform a Space
Planned using input from past visitors, the Instagram-friendly display includes nine interactive exhibits that trace the history of the 1,250-foot tower—which was the world's tallest building for 40 years. There are sections devoted to the construction of the building, its opening day in 1931, the landmark as it appears in pop culture, and celebrities who have paid a visit. But perhaps destined to make the biggest splash is the King Kong installation, which features massive gorilla hands and a screen depicting Kong as if he were clinging to the side of the building.
"While the views from the 86th-floor observatory are world famous, the Empire State Building has always had a rich history, exciting events, and innovative projects that we're now able to share via our new second-floor exhibits—the only interactive experience in New York City open from 8 a.m. until 2 a.m.," said Anthony E. Malkin, chairman and CEO of Empire State Realty Trust, in a statement. "Thinc and our partners have created a unique must-see attraction, reason alone to visit, in addition to our world-famous views."
In November, in partnership with NYC & Company, an interactive gallery on the 80th floor is set to open and give personalized travel recommendations to the observatory's visitors.
Next Post