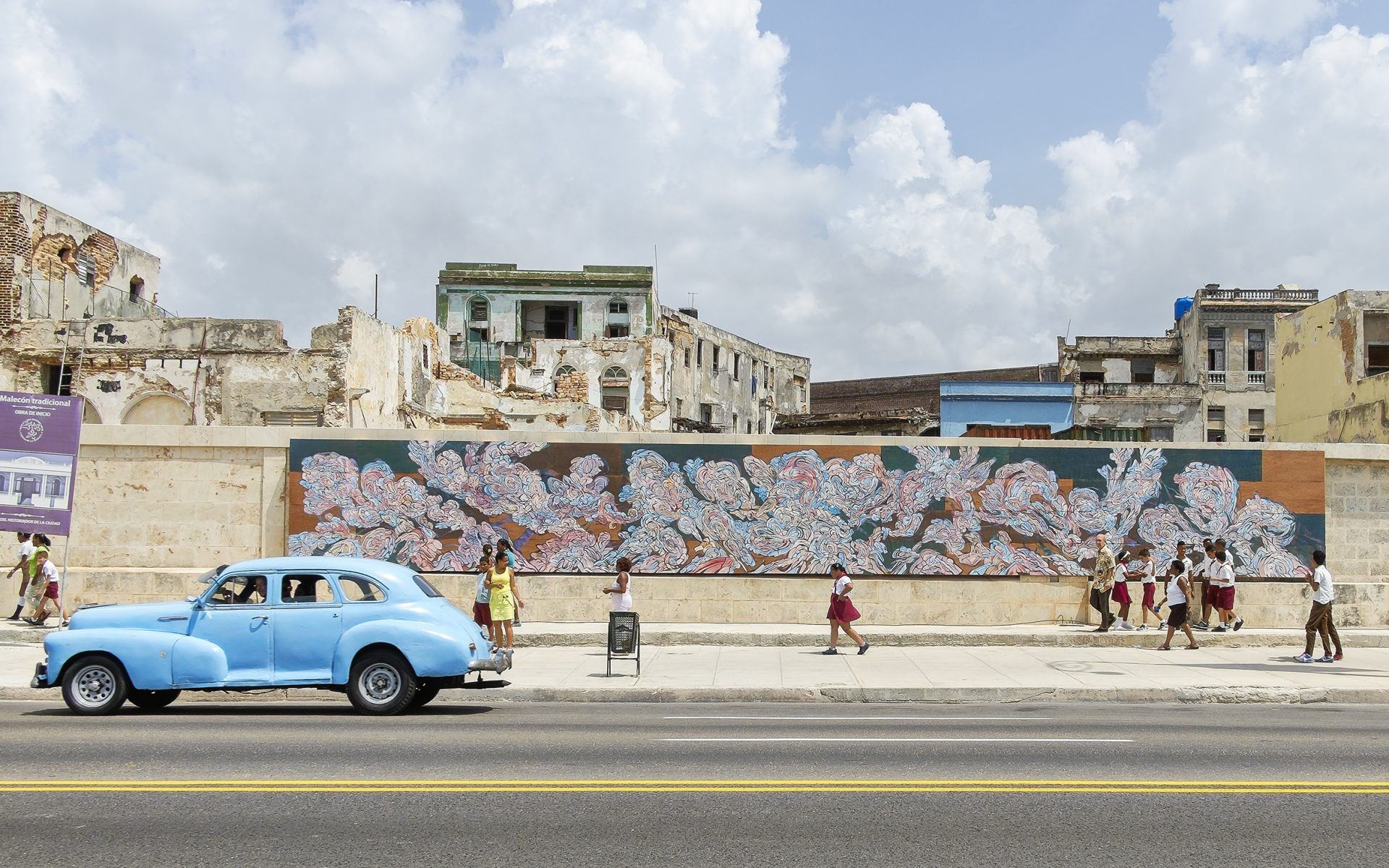 Emilio Perez Gears Up for the Havana Biennial
Galerie talks to the Cuban-American painter ahead of his participation in Cuba
The energetic, wildly colorful paintings of Brooklyn artist Emilio Perez convey speed, like a rolling ocean wave. To make them, he sprays enamel paint onto the surface of a large wooden panel and tops it with a layer of transparent adhesive material that bears his lyrical drawings. Then he starts cutting away with an X-Acto knife, his method for creating "brushstrokes" that produce a mesmerizing three-dimensional surface.
"My works are so much about intuition and being in the moment," explains the artist, a Cuban American whose paintings are in the collections of Pérez Art Museum Miami and Bualo's Albright-Knox Art Gallery, among others. Perez also creates immersive video projects, which have illuminated Times Square (2016) and the Kennedy Center (2018). In the fall a kaleidoscopic mosaic comprised of six 40-foot-long panels produced in collaboration artist with Mexican glass specialists was installed in a Brooklyn subway station.
Recommended: See How Painter Shara Hughes Creates Her Imaginative Landscapes
His current project may be his most ambitious: For this year's Havana Biennial (April 12–May 19), he is enlisting local residents to create their own paintings or writings on pieces of stenciling material, which he will use to form a giant collage for the façade of a building. "How high we go depends on if we can find a ladder," Perez says, smiling. "In Cuba, you have to be flexible."
A version of this article first appeared in print in our 2019 Spring issue in the section Trending Talent. Subscribe to the magazine.
Next Post