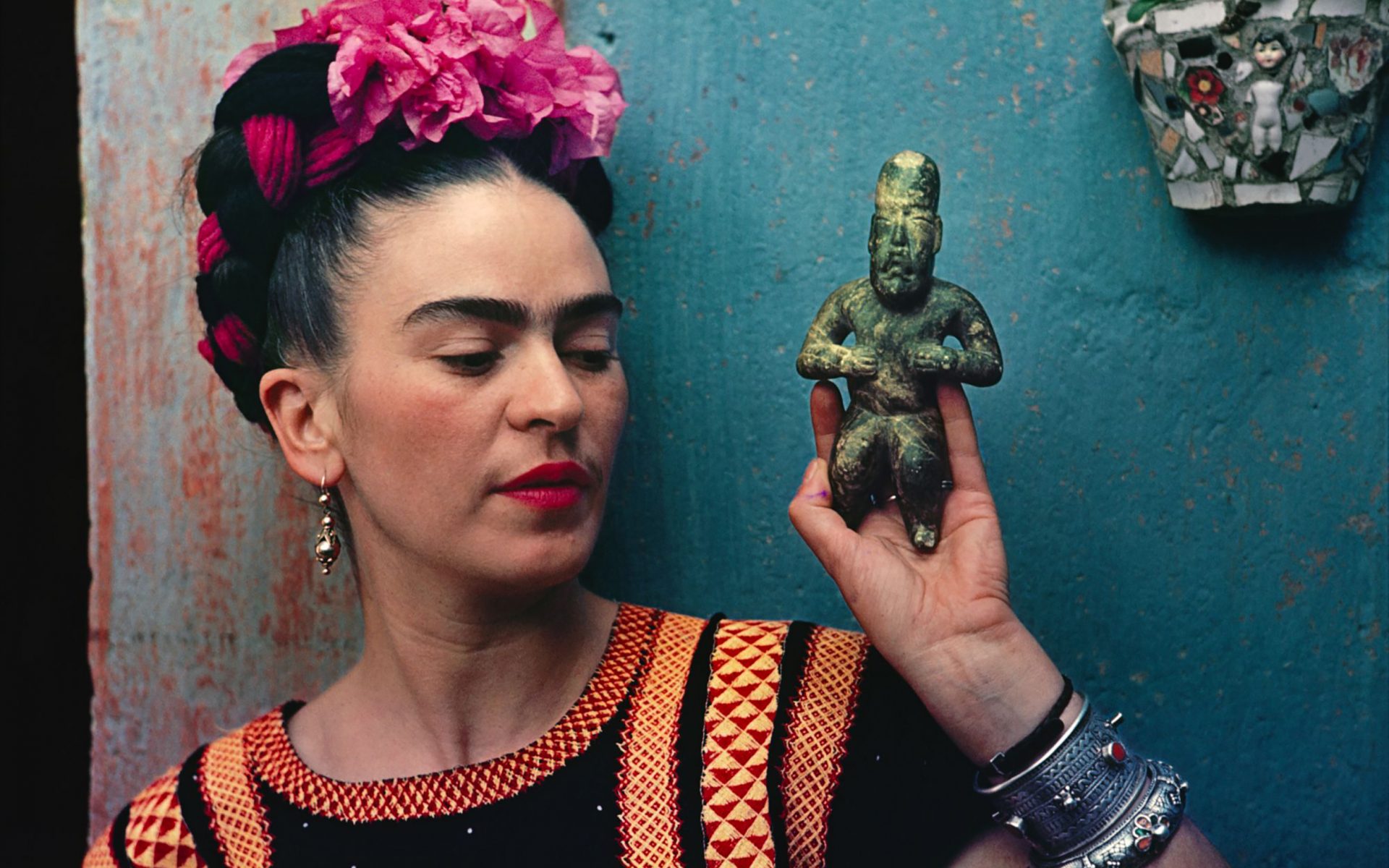 Editors' Picks: 5 Great Art and Design Events This Week
Frida Kahlo's personal possessions go on view at the Brooklyn Museum, and Matthew Marks Gallery shows new work from Jasper Johns
Here are Galerie's picks of the must-see art and design events this week, from a highly anticipated exhibition celebrating Frida Kahlo's personal style to a spotlight on Jasper Johns at Matthew Marks Gallery.
1. In Conversation: Elliott Jerome Brown Jr. and Isolde Brielmaier
Baxter St at the Camera Club of New York
Elliott Jerome Brown Jr. will discuss his photography practice with curator Isolde Brielmaier on the occasion of his first exhibition at Baxter St, "A Simple Song." Referencing Billy Preston's 1971 album, I Wrote a Simple Song, the multimedia photographic and photo-sculptural exhibition focuses on everyday moments, intentionally subverting their more intimate or private qualities.
Where: Baxter St at the Camera Club of New York, 126 Baxter Street
When: Tuesday, February 5, at 7 p.m. Exhibition on view through March 2
2. Gordon Moore: Small Verticals
Anita Rogers Gallery
The gallery presents a show of small-format, purely aesthetic abstract paintings by New York artist Gordon Moore. For this series, Moore referenced subject matter like books, blinds, and vent grills. The paintings will be accompanied by a small selection of drawings that use fragments of shadows cast by fire escapes.
Where: Anita Rogers Gallery, 15 Greene Street
When: Opening reception: Wednesday, February 6, 6–8 p.m.
3. Frida Kahlo: Appearances Can Be Deceiving
Brooklyn Museum
The largest exhibition in ten years to be completely devoted to Kahlo delves into her nuanced identity, which was informed by her ethnicity, lifelong physical disability, and communist politics. The exhibition, which is based on the lauded show at the Victoria and Albert in London, showcases a wide range of Kahlo's personal possessions, from Tehuana clothing to prosthetics and even beauty products, including the eyebrow pencil that Kahlo famously used to emphasize her unibrow.
Where: Brooklyn Museum, 200 Eastern Parkway, Brooklyn
When: February 8–May 12
Recommended: The Best Art and Design Fairs and Biennials Around the World This February
4. Jasper Johns: Recent Paintings and Works on Paper
Matthew Marks Gallery
Two paintings from 2018 and a group of new drawings debut at Matthew Marks in a larger show of the celebrated artist's works from 2012 to the present. In several of his newer pieces, Johns revisits his "Seasons" paintings of the mid-1980s—a fitting look to the past as Johns prepares for a major retrospective at the Whitney Museum beginning in 2020.
Where: Matthew Marks Gallery,
When: Opening reception: Friday, February 8, 6–8 p.m. On view through April 6
5. Jon Key: Violet–Mythologies and Other Truths
Rubber Factory
Using acrylic paint in a limited palette of green, red, violet, and black, Key explores the condition of queer and trans people of color in a series spurred by the Orlando Pulse nightclub massacre.
Where: Rubber Factory, 29c Ludlow Street
When: Opening reception: Friday, February 8, 6–8 p.m.
Next Post