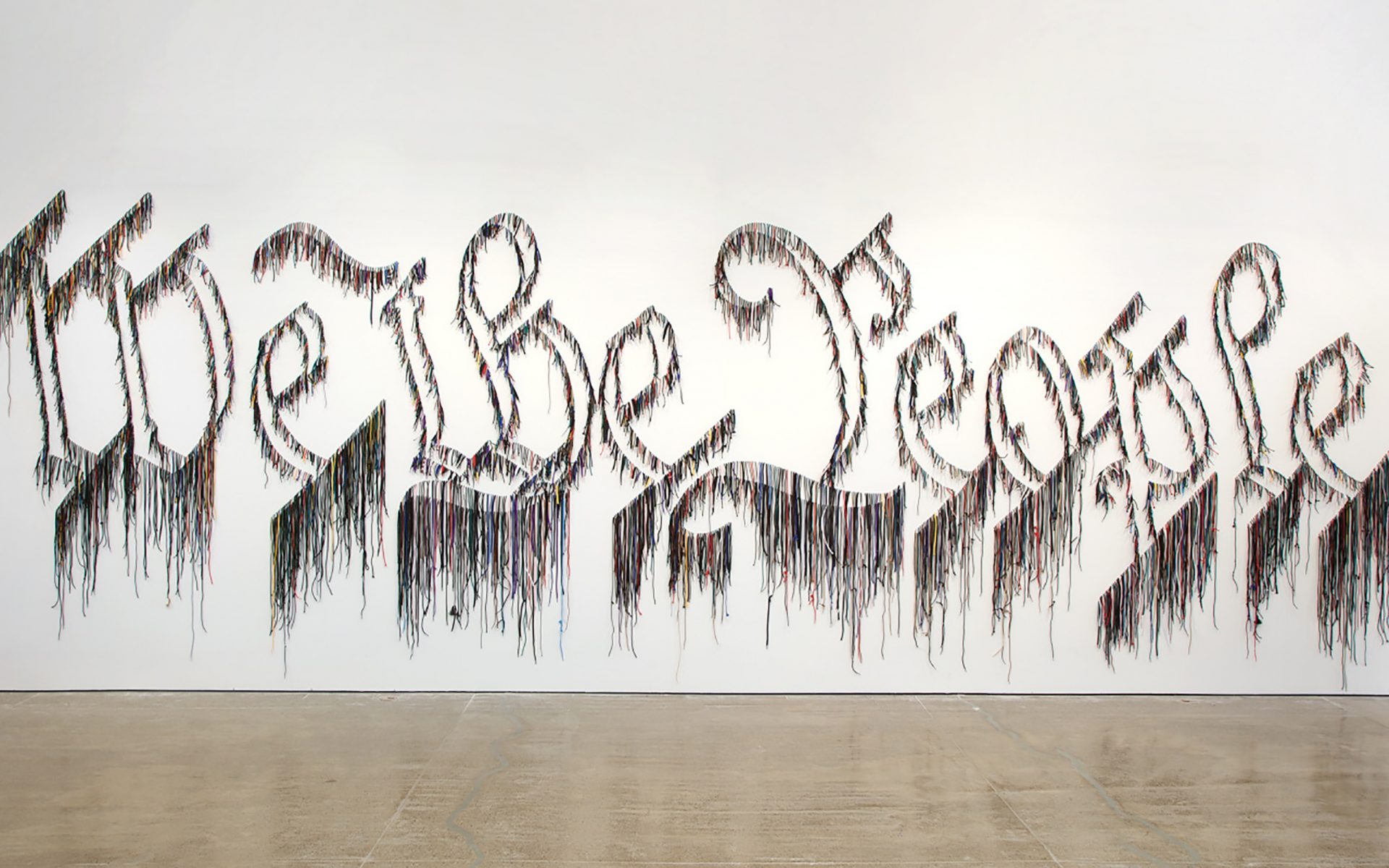 Editors' Picks: 5 Great Art and Design Events This Week
Nari Ward has his first-ever survey at a New York museum and Judith Linhares brings her feminist paintings to P.P.O.W.
Here are Galerie's picks of the must-see art and design events this week, from Nari Ward's first-ever New York museum survey at the New Museum to Judith Linhares's solo show of feminist works at P.P.O.W.
1. Curators Talk with Erin Barnett and Claartje van Dijk
International Center of Photography Museum
Join ICP director of exhibitions Erin Barnett and assistant curator of collections Claartje van Dijk in conversation on the occasion of the exhibition "Your Mirror: Portraits from the ICP Collection," on view through April 28. The exhibition examines the practice of portraiture from early photographs of Sojourner Truth and Samuel Fosso to FBI "wanted" posters and 21st-century selfies.
Where: International Center of Photography Museum, 250 Bowery
When: Tuesday, February 12, 6:30–8 p.m.
Recommended: 14 Inspired Art and Design Gifts for Valentine's Day
2. Nari Ward: We the People
New Museum
Twenty-five years of the Jamaican-born artist's career are surveyed for the first time in a New York museum. Over 30 sculptures, paintings, videos, and large-scale installations will be on view, including some of his most important and immersive works, such as Amazing Grace and Hunger Cradle, which, along Ward's larger oeuvre, incorporate items like baby strollers, fire hoses, baseball bats, cooking trays, bottles, and shopping carts, all of which tie back to Harlem, where the artist has spent the duration of his career.
Where: New Museum, 235 Bowery
When: February 13–May 26
3. 3 Legged Race: Harlem, Art, and Community
New Museum
Surrounding the exhibition "Nari Ward: We the People," this screening of archival footage documenting the creation of Nari Ward, Marcel Odenbach, and Janine Antoni's 1996 site-specific installation, 3 Legged Race, will be followed by a conversation between the three artists and Lauren Kelley, director and chief curator of Harlem's Sugarhill Children's Museum of Art and Storytelling.
Where: New Museum, 235 Bowery
When: Saturday, February 16 at 3 p.m.
4. Judith Linhares: Hearts on Fire
P.P.O.W.
Linhares's practice began four decades ago in the counterculture of San Francisco in the 1960s and '70s. Now her first exhibition at P.P.O.W. depicts in vivid color mythological women in lush landscapes, floral scenes, and other elements of the natural world, celebrating a recent resurgence in feminist art.
Where: P.P.O.W., 535 West 22 Street, Third Floor
When: February 14–March 16
5. Sandro Chia: Bronze, Paper, Watercolor
Marc Straus Gallery
The centerpiece of the Italian artist's second solo show with the gallery is an evocative bronze sculpture entitled The Thinker (2017), complemented by 36 new watercolors on paper rendered in Chia's unmistakable style.
Where: Marc Straus Gallery, 299 Grand Street
When: Opening reception: Friday, February 15, 6–8 p.m.
Next Post