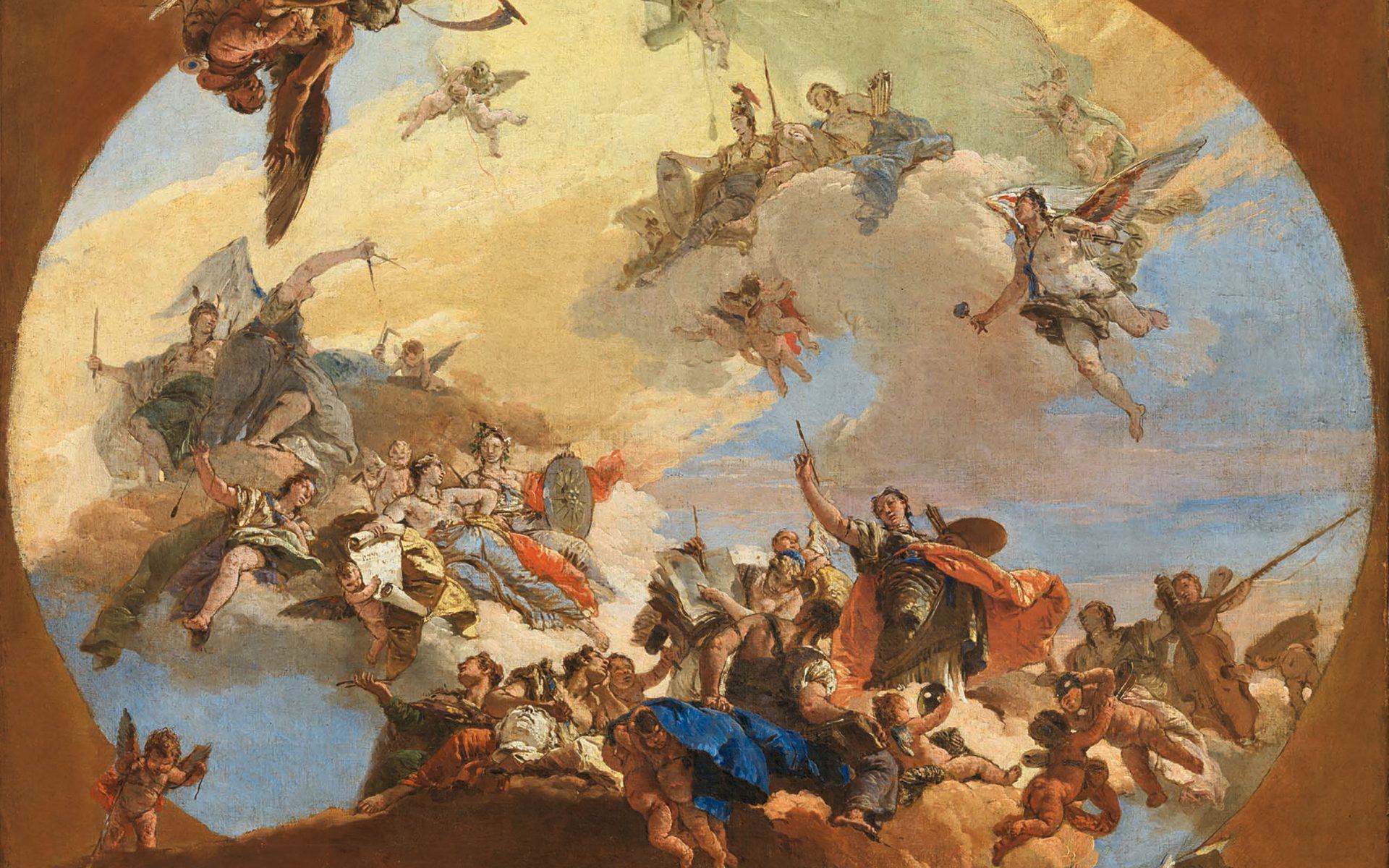 Editors' Picks: 6 Great Art and Design Events This Week
Alicja Kwade unveils a rooftop installation at the Metropolitan Museum of Art and the Brooklyn Museum hosts its annual gala
Here are Galerie's picks of the must-see art and design events in New York this week, from the unveiling of Alicja Kwade's rooftop installation at the Metropolitan Museum of Art to the Brooklyn Museum's annual gala.
1. Christie's Magnificent Jewels Sale
Rockefeller Center
An astounding array of jewels hit the block at Christie's this week, with a focus on signed pieces by Bulgari, Cartier, Harry Winston, Tiffany & Co., and Van Cleef & Arpels, and a handful of spectacular colorless and colored gems. Estimates for the 285 lots range from $10,000 to $6 million.
Where: 20 Rockefeller Center
When: Tuesday, April 16. Lots 1–146 at 10 a.m.; lots 147–292 at 2 p.m.
Recommended: 8 Dazzling Pieces from Christie's Magnificent Jewels
2. Alicja Kwade: Parapivot
Metropolitan Museum of Art
Calling planetary orbits to mind, two monumental steel-and-stone sculptures by Alicja Kwade will crown The Met rooftop for the annual summer rooftop commission. The work, titled Parapivot, was especially conceived for the space by Polish-born, Berlin-based artist, who is known for her experiential works that explore concepts of science, philosophy, and perception. Don't miss the exhibition at 303 gallery in the Lower East Side titled "ParaParticular." Recent iterations of The Met rooftop include installations by Cornelia Parker and Huma Bhabha.
Where: The Metropolitan Museum of Art, 1000 Fifth Avenue
When: April 16–October 27
3. Tiepolo in Milan: The Lost Frescoes of Palazzo Archinto
The Frick Collection
A new exhibition pays homage to the Giambattista Tiepolo's frescoes on the ceiling of Milan's Palazzo Archinto. Painted around 1730, the masterworks existed for just two centuries before bombers completely destroyed them during World War II. The Frick show unites, for the first time ever, five of Tiepolo's preparatory paintings along with 50 objects relating to the frescoes' creation.
Where: The Frick Collection, 1 East 70th Street
When: Opens Tuesday, April 16; on view through July 14
4. Brooklyn Artist Ball and After Party
Brooklyn Museum
The museum's eighth annual Artist Ball and After Party will honor artist Nick Cave and Bank of America. Dinner will feature special artist activations and multisensory installations inspired by Frida Kahlo, and the After Party will feature live sets by DJ Joe Usher, DJ Runna, Riobamba, and Swizz Beatz. Expect a silent auction featuring lots like a shopping spree at Lafayette 148 and a box suite to Ariana Grande's upcoming concert at Madison Square Garden; appearances by artists like KAWS, JR, and Mickalene Thomas; and a silkscreen printing station by Breezer, where guests can create their own tote bags.
Where: The Brooklyn Museum, 200 Eastern Parkway
When: Tuesday, April 16. Cocktails at 6:30 p.m.; dinner at 7:30 p.m.; After Party at 9 p.m.
5. Gabriel Orozco: Rotating Objects
Noguchi Museum
To complement the museum's major upcoming exhibition, "Changing and Unchanging Things: Noguchi and Hasegawa in Postwar Japan," Mexican artist Gabriel Orozco is installing ten works—seven Roto Shaku and three Obi Scrolls—that offer a contemporary counterpoint to the modernist works of Isamu Noguchi and Saburo Hasegawa.
Where: The Noguchi Museum, 9-01 33rd Road, Long Island City
When: Opens Wednesday, April 17; on view through August 11
6. Ann Shelton: Jane Says
Denny Dimin Gallery
The gallery inaugurates its new Tribeca space—nearly the double the size of its Lower East Side location—with the first U.S. exhibition of floral photographs by New Zealand photographer Ann Shelton. She arranges her botanical compositions by employing the Japanese tradition of Ikebana ("making flowers alive"), which calls for plant specimens that women have historically used to control their fertility. The reception will feature a live performance that explores the same themes as "Jane Says" titled The Physical Garden.
Where: Denny Dimin Gallery, 39 Lispenard Street
 When: Opening reception: Thursday, April 18, 6–8 p.m. with a live performance at 7 p.m.; on view through May 19
Next Post