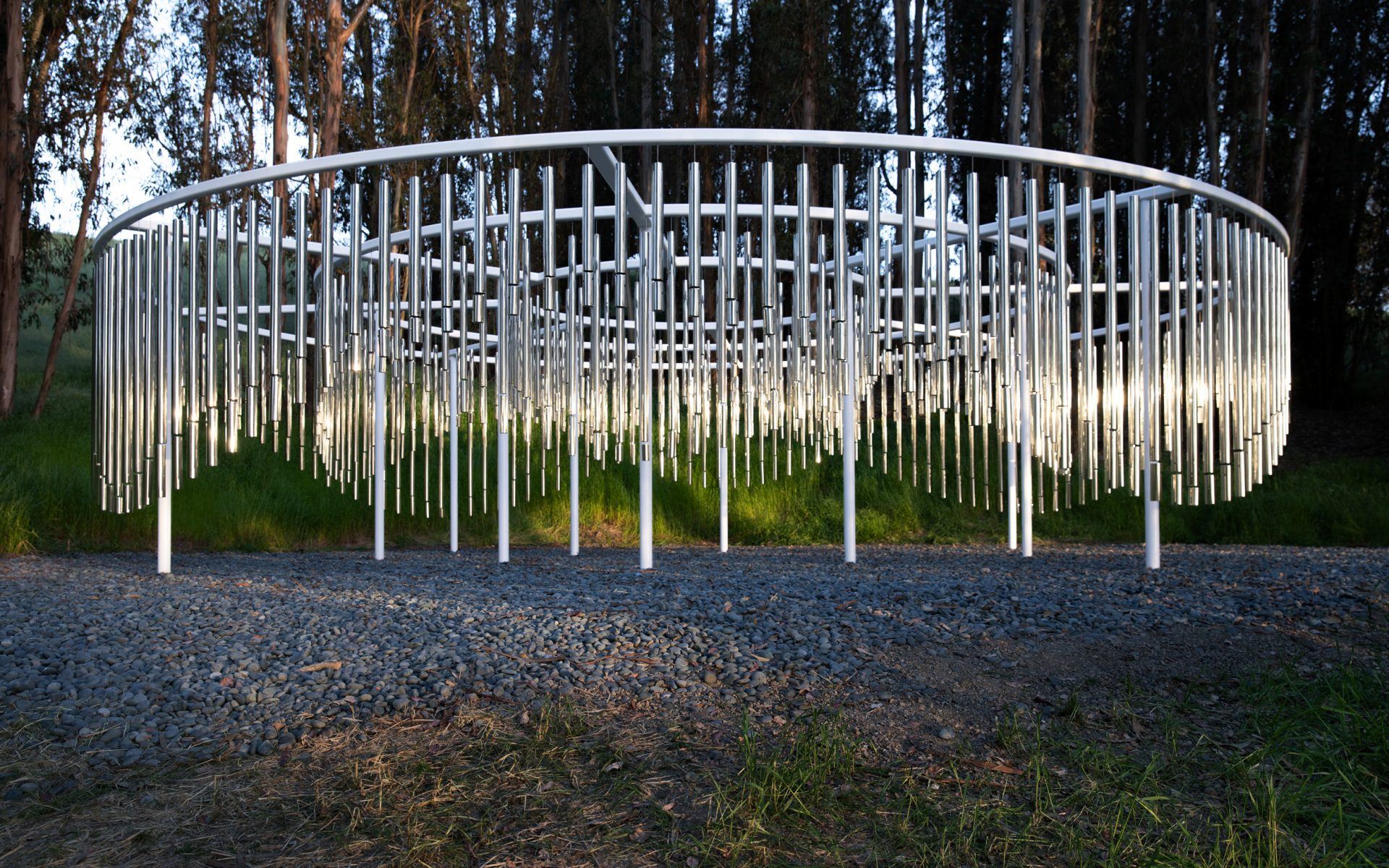 Artist Doug Aitken Installs Massive Wind Chime at Sonoma's Donum Estate
The sculpture park and vineyard also boasts pieces by Yayoi Kusama, Keith Haring, and Ai Weiwei
Oenophiles will have another reason to visit California wine country this fall, when a striking site-specific work by Los Angeles artist Doug Aitken makes its debut at the Donum Estate, an open-air sculpture park and vineyard founded by Hong Kong–based collectors Allan and Mei Warburg. Situated amid a grove of eucalyptus trees on the 200-acre Sonoma compound, a life-size wind chime titled Sonic Mountain (Sonoma) creates a harmony of soothing sounds when activated by the weather.
Recommended: Doug Aitken's Hot Air Balloon Sculpture Takes Its Final Flight in New England
This latest installation joins major works by the likes of Ai Weiwei, Louise Bourgeois, Anselm Kiefer, and Tracey Emin that can be found throughout the estate's rolling hills, vineyards, and 150-year-old olive trees. Since purchasing the award-winning winery in 2011, the Warburgs have been slowly realizing their dream of pairing a love of winemaking with a passion for art. "If you take art, put it into a beautiful landscape, and at the same time enjoy it with a glass of great wine," Warburg has said, "the experience is much larger than if the three are enjoyed separately."
See below for more standout works at the Donum Estate.
A version of this article first appeared in print in our 2019 Late Fall Issue in the section "The Artful Life." Subscribe to the magazine.
Next Post