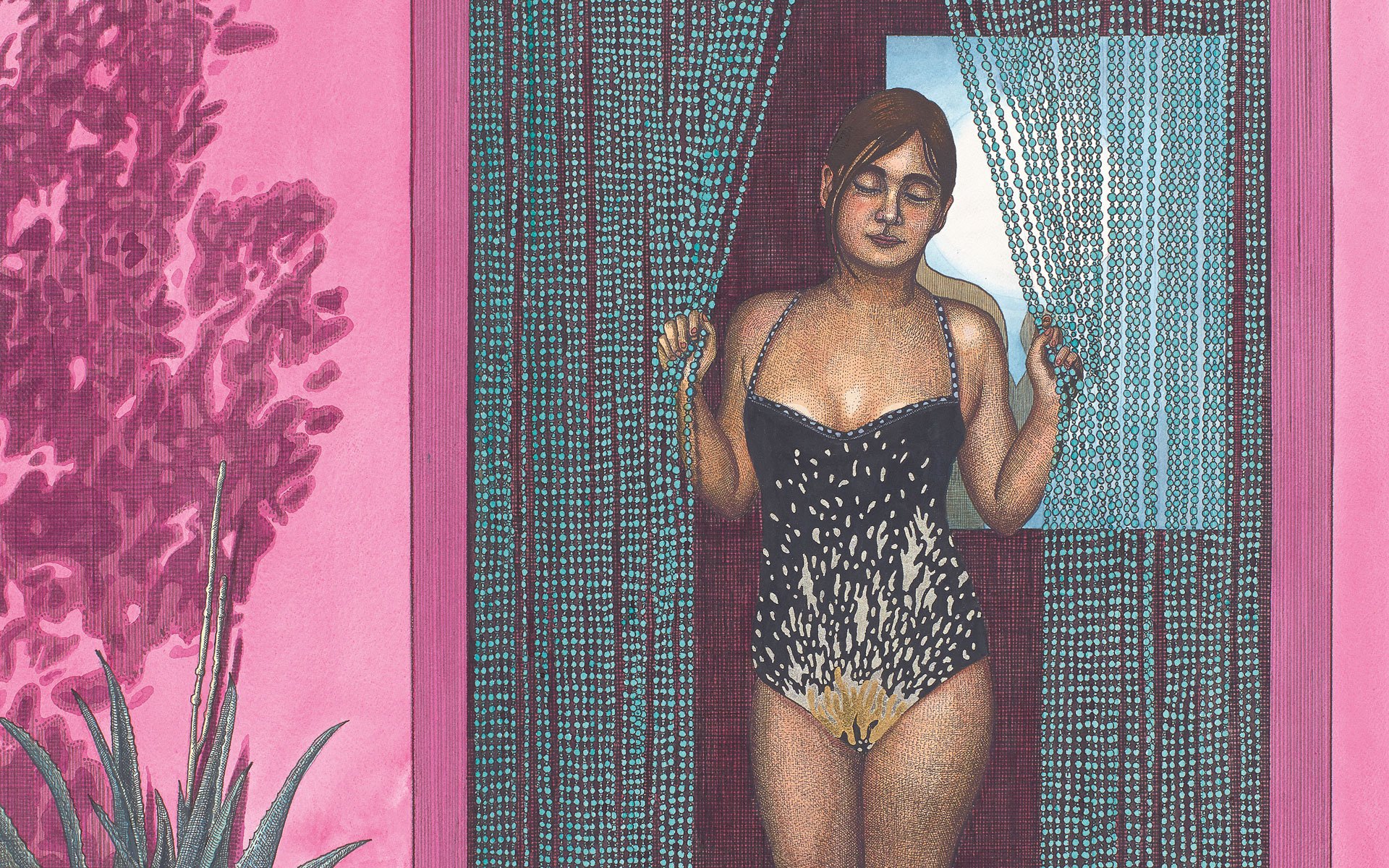 Discover 11 of the World's Top Drawing Talents to Watch Now
An enthralling new book from Phaidon, Vitamin D: New Perspectives in Drawing, surveys 100 artists working in drawing today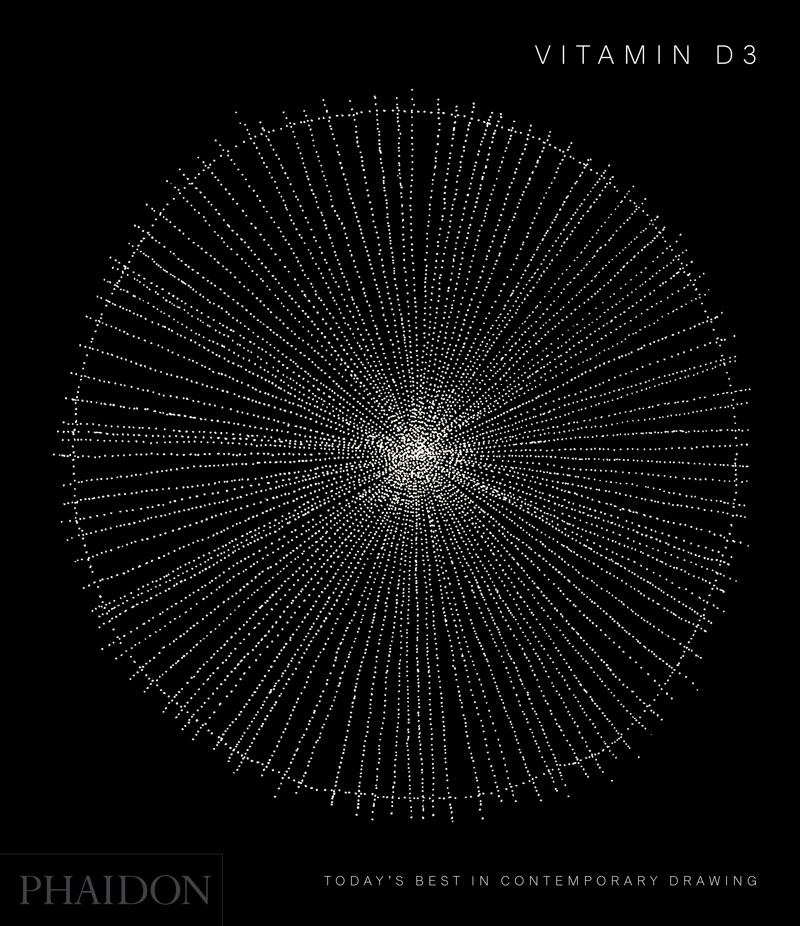 Drawing is the most direct and immediate of all art processes; something that allows artists to interpret the world and process emotions freely and instinctually. Over the course of the pandemic, we have seen a resurgence of the art form, with creatives who usually work in other media turning to pencils, crayons, and pens to grapple with their situation. Rashid Johnson, for example, created his powerful "Anxious Men" series, while painter Loie Hollowell spent her days in lockdown documenting her pregnancy with large-scale pastel drawings.
Now, the well-timed new tome Vitamin D: Today's Best In Contemporary Drawing (Phaidon) aims to shed light on the dynamic and diverse field of drawing today. The book surveys over a hundred such artists, nominated by an international panel of art-world experts that includes Thelma Golden, Laura Hoptman, Christine Macel, Hans Ulrich Obrist, and Zoe Whitley.
Together, the eclectic mix of works and approaches reveals how drawing has been elevated from its historical role as a mere preparatory stage before painting into an important art form in its own right. Edited by Louisa Elderton and Rebecca Morrill, the volume challenges the very question of what constitutes a drawing.
Below, Galerie shares a curated selection of 13 on-the-rise artists making the biggest impact in the field right now.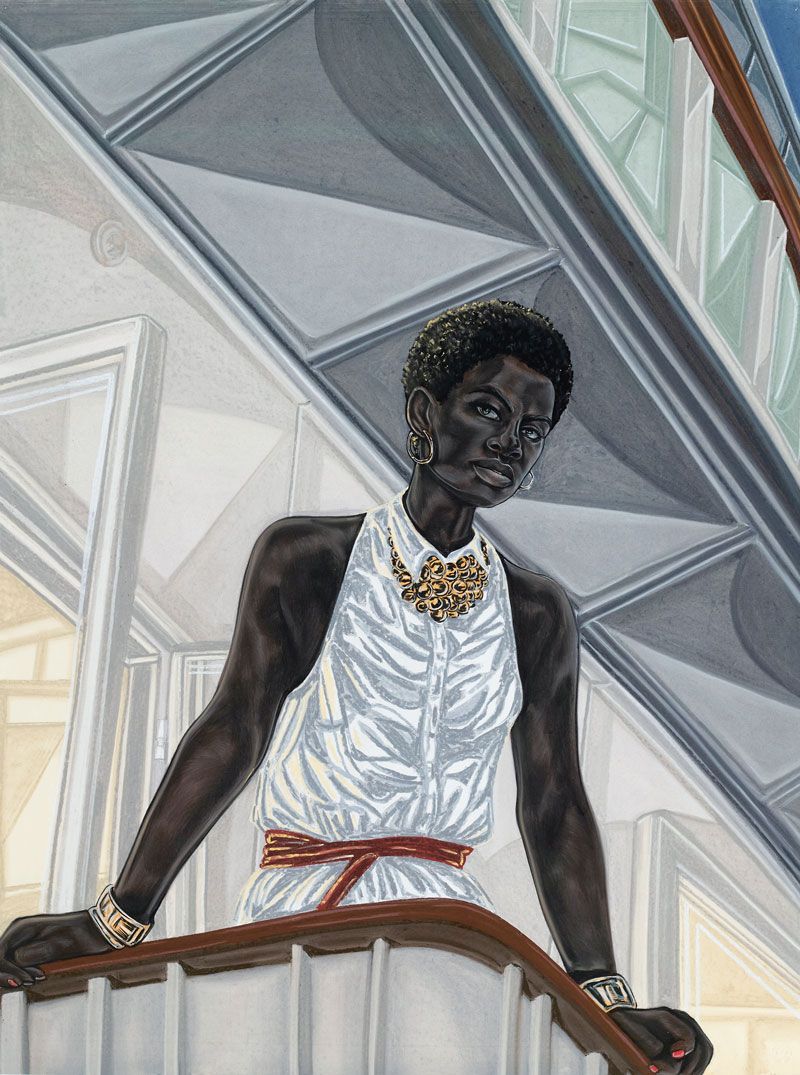 1. Toyin Ojih Odutola
One of the most exciting artists working today, Toyin Ojih Odutola is celebrated for her intricate portraits drawn with ink, pastel, and charcoal. In 2017, she caused a stir with her breakout exhibition at New York's Whitney Museum of American Art, which chronicled a marriage between two men from fictitious aristocratic families in Nigeria. Last year, she had a powerful show at Jack Shainman Gallery presenting a series of vignettes made during the COVID-19 lockdown.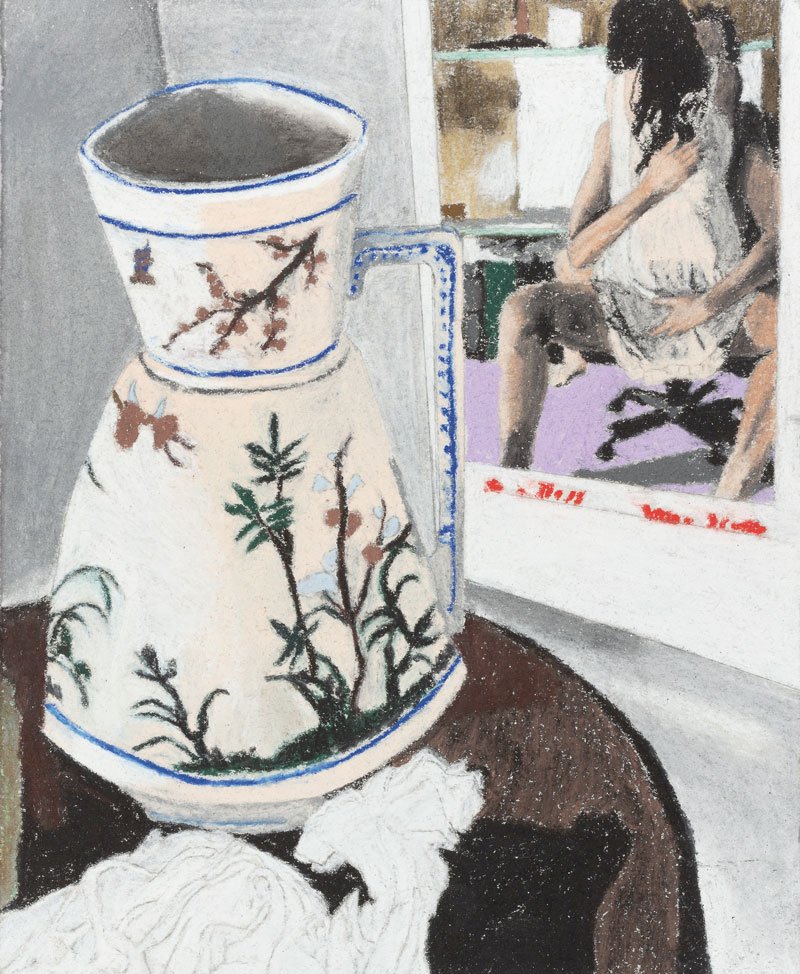 2. Marie Jacotey
The emerging French-born artist uses dry pastels on Japanese paper to sketch vignettes from everyday life, finding beauty and emotion even in the most mundane of things. Based in London, Jacotey has recently had exhibitions at Hannah Barry Gallery, as well as at the Ballon Rouge Collective in Brussels and the Drawing Room in London.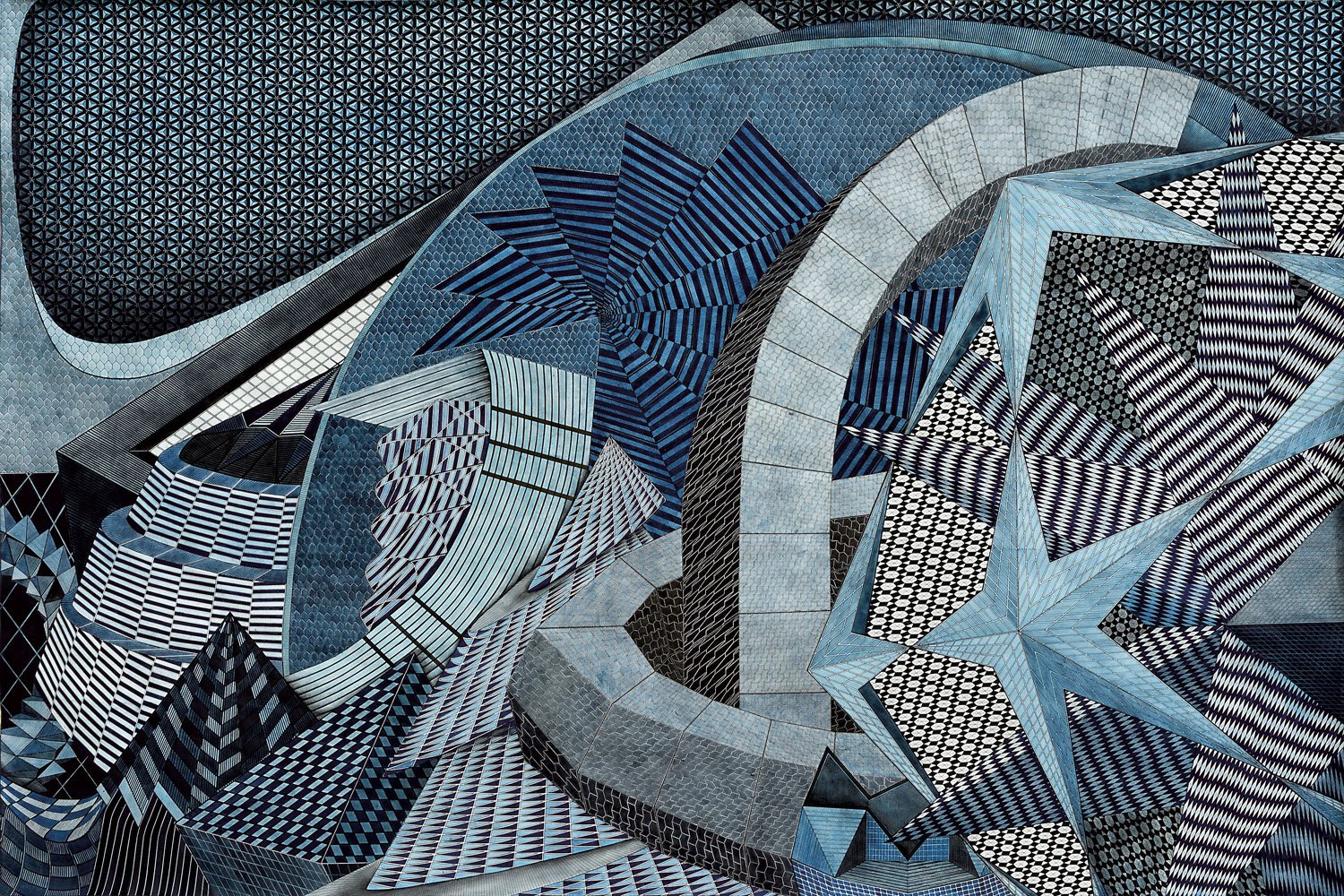 3. Bhagyashree Suthar
Born into a family of furniture makers in Rajasthan, Bhagyashree Suthar went to art school in the Indian state of Gujarat, where she is still based. Deeply influenced by architecture as well as the naturally occurring geometric patterns in nature, her meticulously detailed works, made mostly with kite paper or Rajasthani wasli paper, ink, and beeswax, present fantastical Utopian worlds.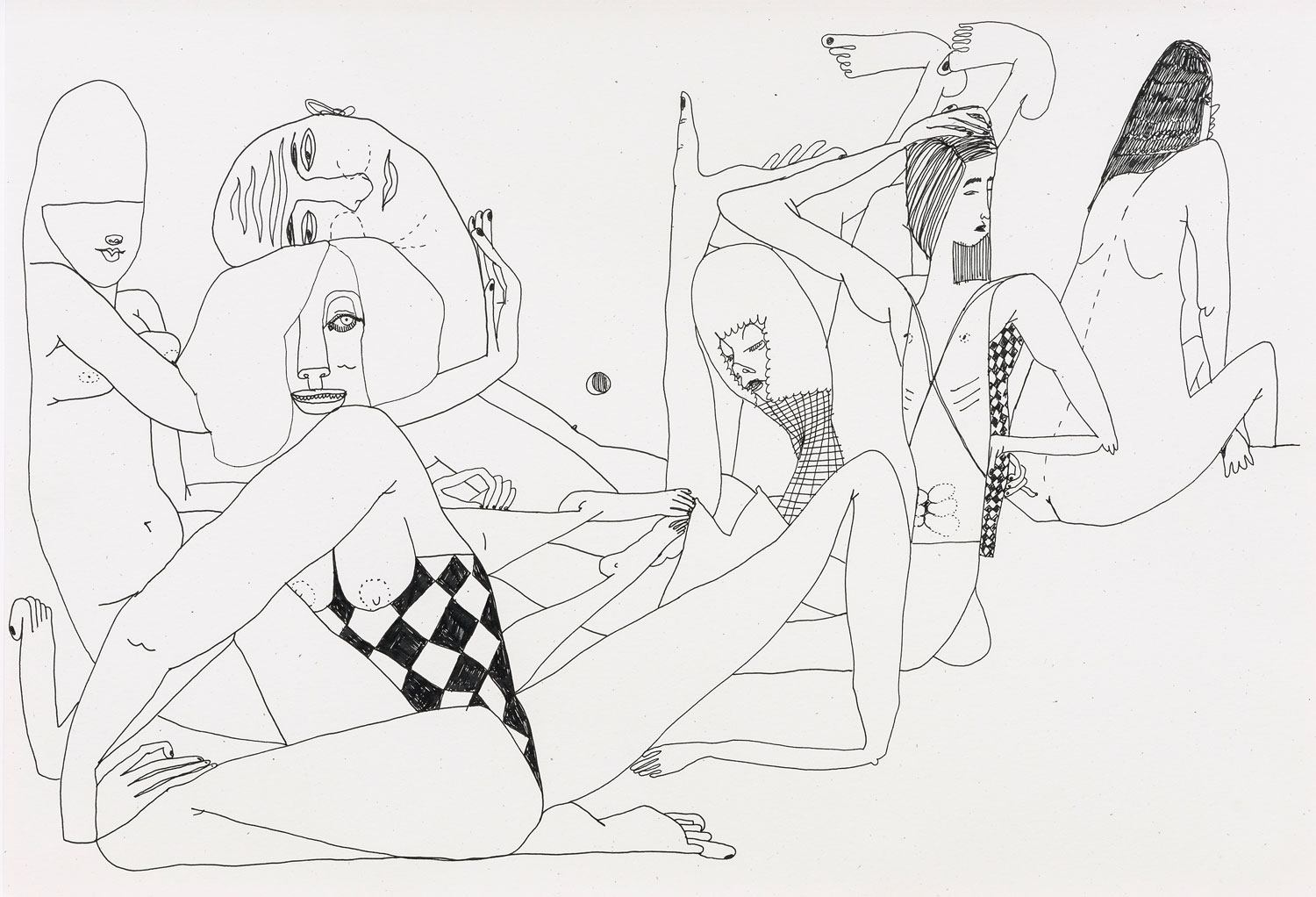 4. Christina Quarles
Hovering somewhere between abstraction and figuration, Christina Quarles's gestural paintings and drawings confront themes of racial and sexual identities. As a queer woman born to a Black father and a white mother, the Los Angeles creative engages with the world from a layered perspective and attempts to shake off any preconceived assumptions the viewer may have.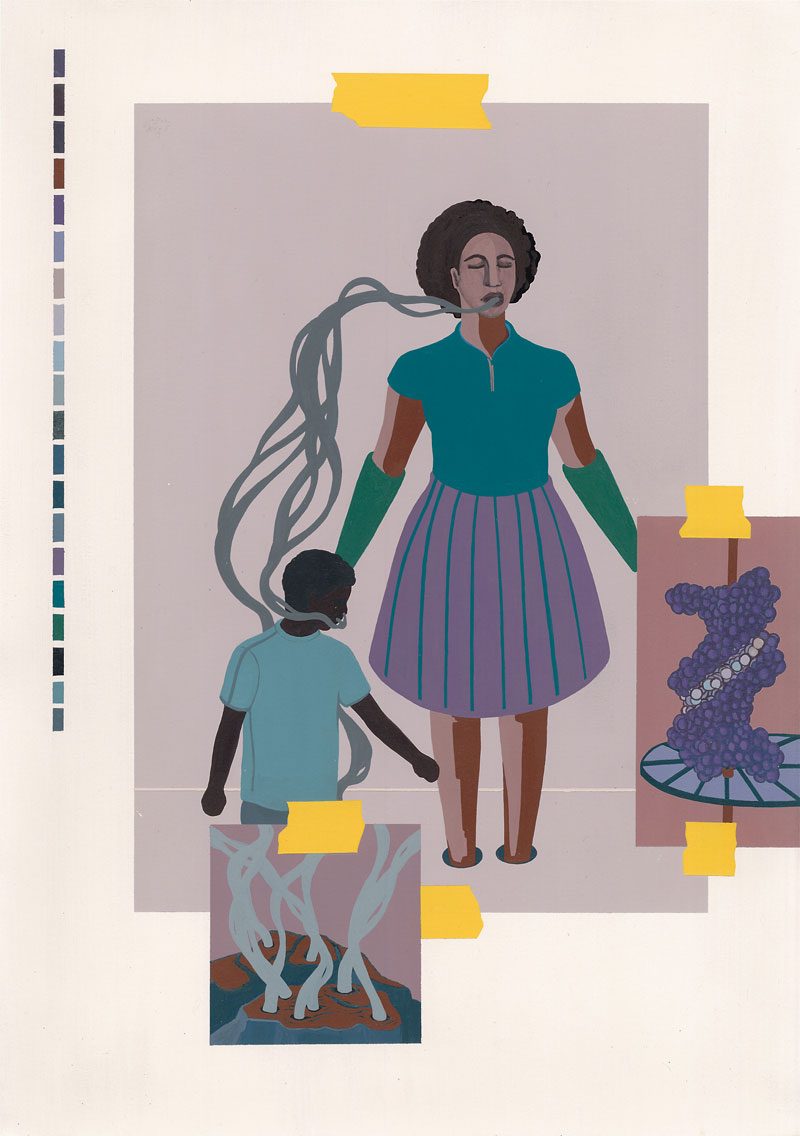 5. Otobong Nkanga
Born in Nigeria and now based in Antwerp, Otobong Nkanga explores colonialism and the complex relationship between Africa and the West. Her impactful drawings shed light on the fraught process of how minerals are transported through global economies to become objects of consumerist desire.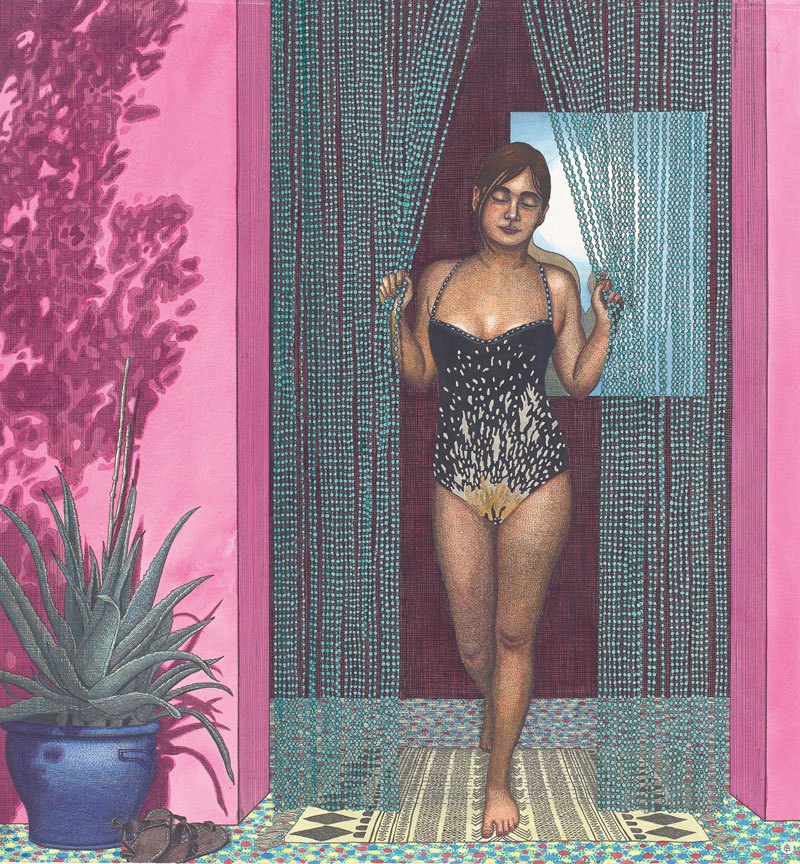 6. Edouard Baribeaud
German-French artist Edouard Baribeaud creates mysterious interiors and portraits deeply rooted in the history of European art and culture with a distinct children's storybook-like aesthetic. This image, beautifully crafted with gold leaf and India ink on paper, was inspired by his travels to India, which he has explored extensively.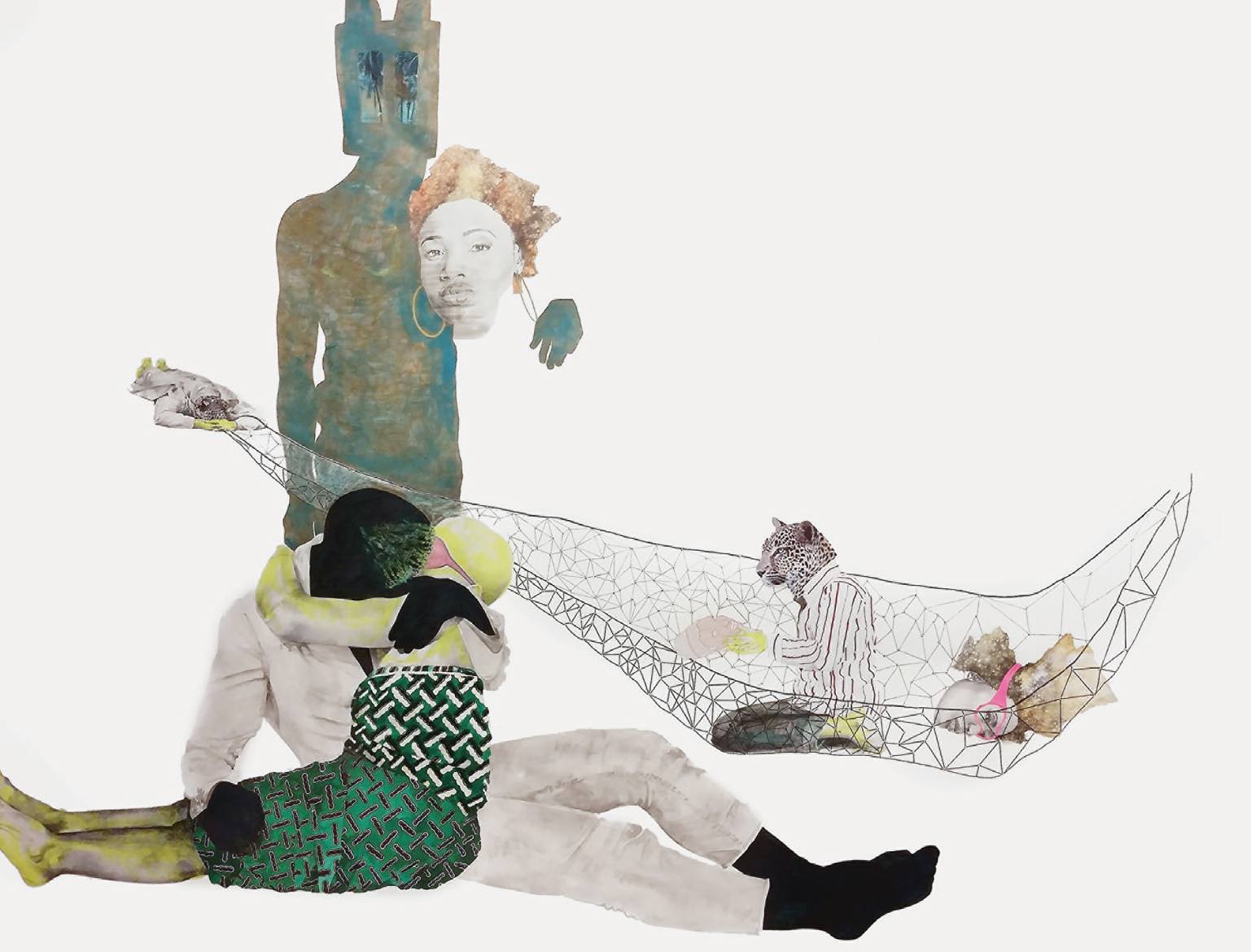 7. Ruby Onyinyechi Amanze
Ruby Onyinyechi Amanze, a Philadelphia-based artist of Nigerian descent, creates dazzling mixed media drawings exploring themes of cultural hybridity or "post-colonial non-nationalism." After completing two-year long residencies at the Queens Museum and as part of the Drawing Center's Open Sessions Program, this year she had a solo show at Goodman Gallery in London featuring new drawings completed during the lockdown.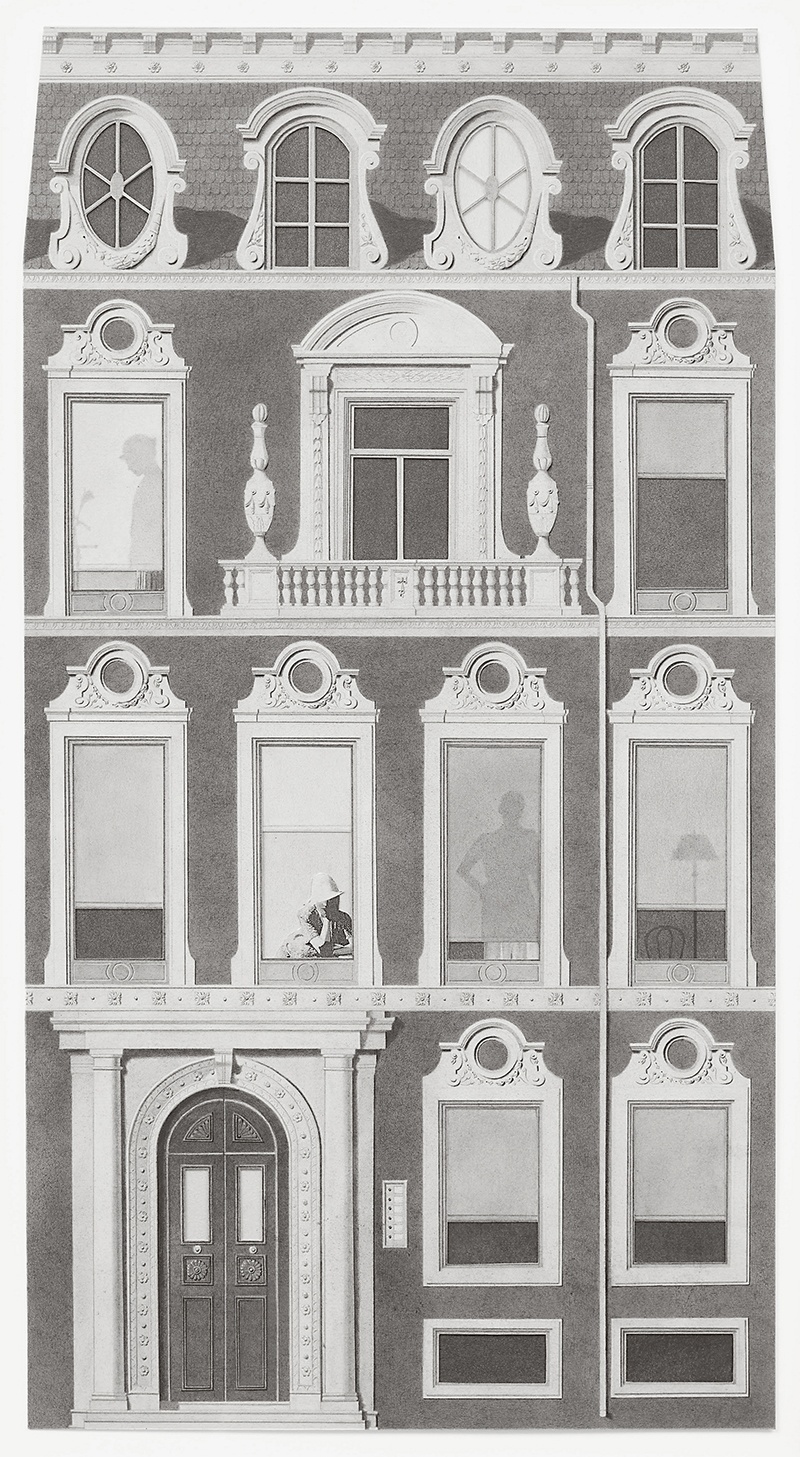 8. Milano Chow
Imaginary neoclassical buildings and interiors recall film stills and stage sets of a bygone era thanks to the masterful graphite lines of Milano Chow. "My works use architecture and ornament as framing devices around voyeuristic scenes," Chow told Galerie in a recent interview. "I'm also thinking of how public and private space are being redefined by consumer tools like phone cameras."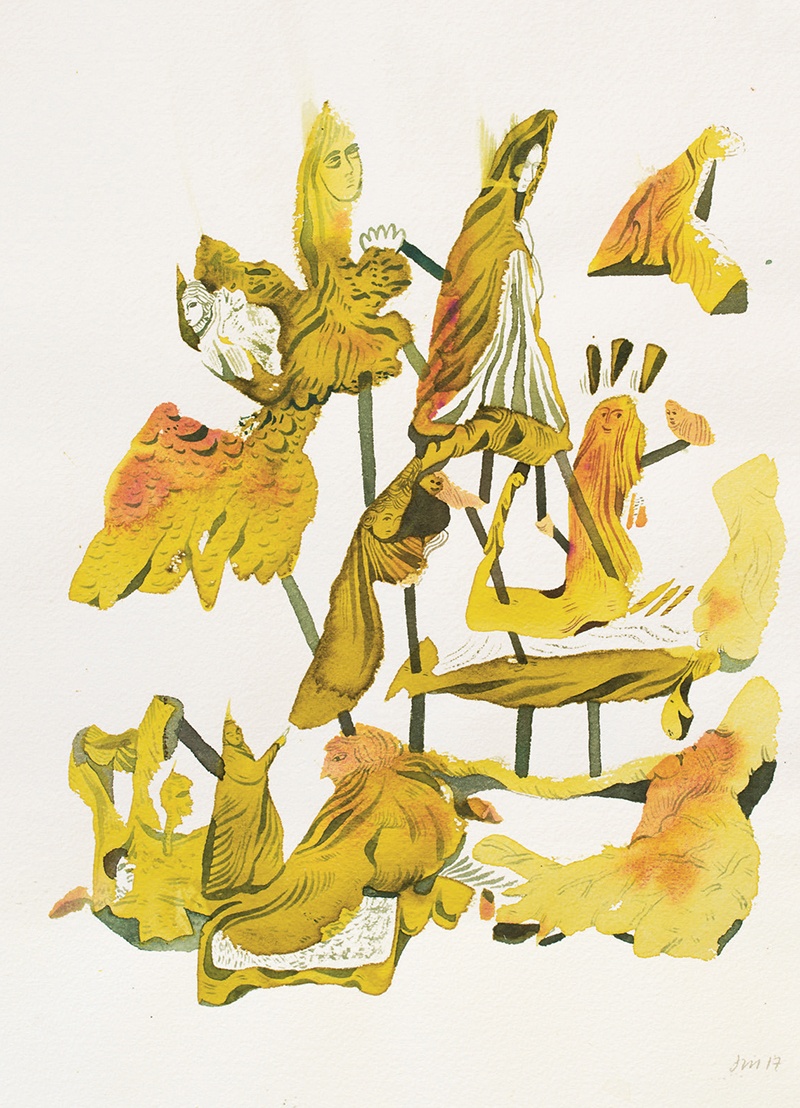 9. Jessie Makinson
"To look at Jessie Mackinson's drawings and paintings is to be pulled, with a quick jerk, into an intense color-filled world, full of characters, myths, moods and surreal curiosities," writes critic James Smith in the book. The London artist's fantastical Surrealist works are going to be presented at Francois Ghebaly in Los Angeles and Lyles & King in New York this year.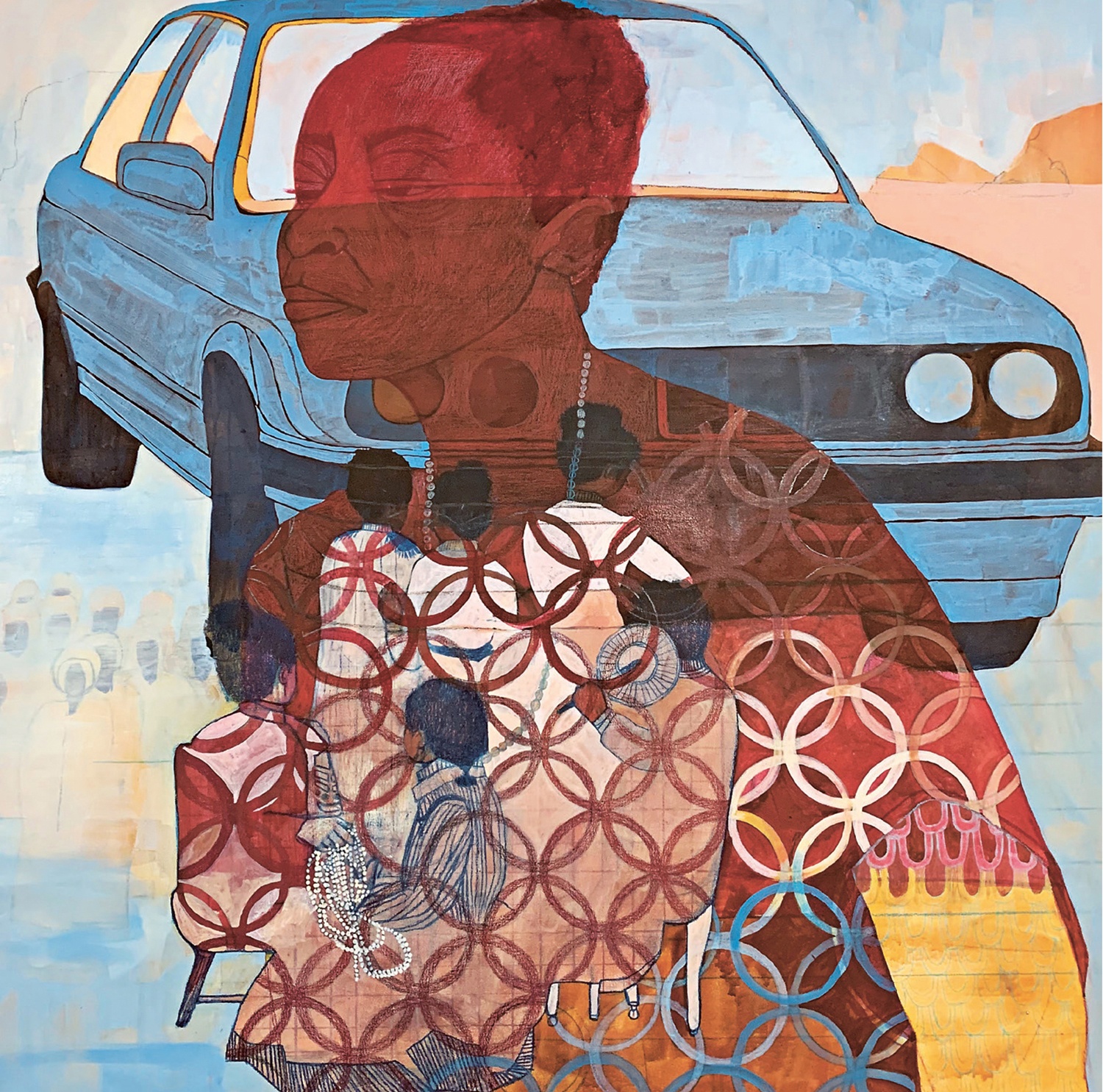 10. Pamela Phatsimo Sunstrum
"What I love about drawing is that it's understood to be provisional and temporary and because of that there is a lot of fluidity and grace to it," Pamela Phatsimo Sunstrum said when she was selected for Galerie's Emerging Artists Issue. "I also like the relation to writing and how there is something idiosyncratic about it." Sunstrum, who lives and works in Ontario, Canada, takes family pictures as well as 19th-century studio portraits as her starting point, before adding delicate layers of pencil and paint on wood panels.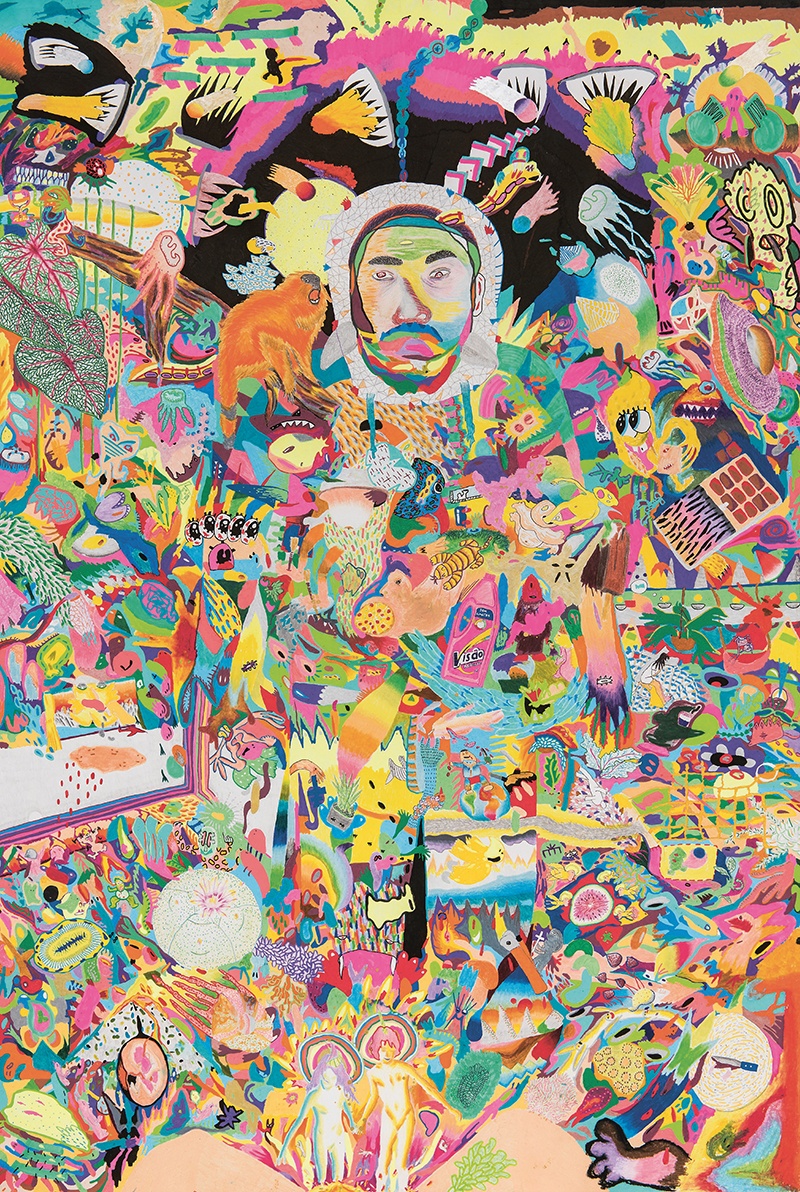 11. Thiago Barbalho
The Brazilian artist came to drawing by way of writing, beginning his career with short stories, novels, and poems. He even founded the independent press Edições Vira-lata. Now, it's his colorful and kaleidoscopic drawings that are making waves, earning him the prestigious PIPA Prize in 2019.
Next Post