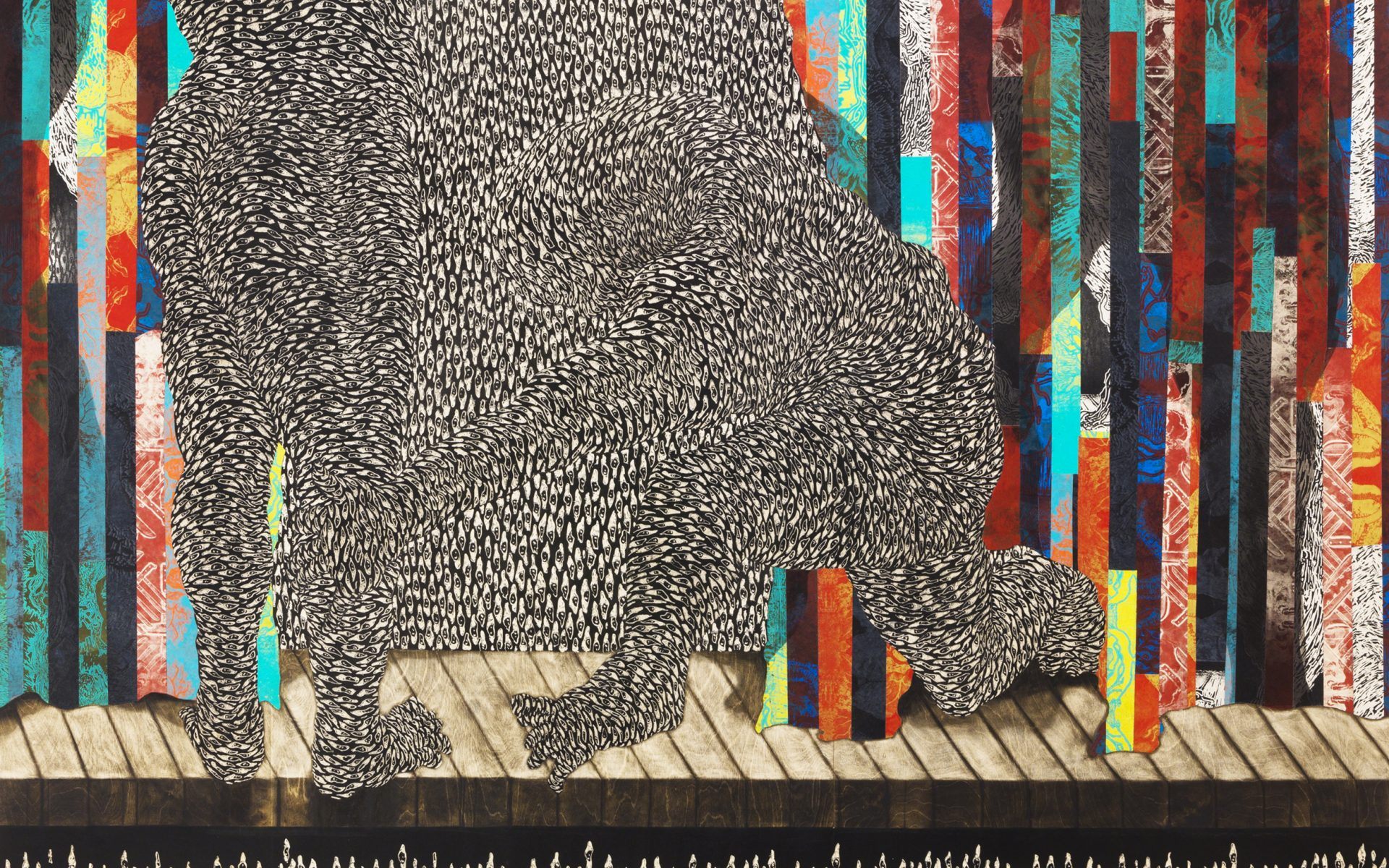 Didier William's Intricate Works Are Coming to San Francisco
The Philadelphia-based artist, whose works combine painting and printmaking, is gearing up for an exhibition at the Museum of the African Diaspora
"I want to trap the viewer in this circuit of looking," says Philadelphia artist Didier William, whose beguiling mixed-media works explode in a riot of color and bright, decorative patterns. Born in Port-au-Prince, Haiti, and raised in Miami, he is interested in exploring postcolonial notions of identity and the other. "I'm trying to give a visual language to what I felt on a corporeal level in Miami," says William, who is working on a new exhibition that will open in May at the Museum of the African Diaspora in San Francisco. "I didn't want to turn my complex experience into something easy to digest—I want the viewer to have to wrestle with that discomfort."
William leaped into the spotlight last year with a two-part show at New York galleries Anna Zorina and James Fuentes (who both represent him) as well as a solo show at Tiger Strikes Asteroid in Brooklyn, and his work has been snapped up by artist Mickalene Thomas and the Minneapolis Museum of Art.
Recommended: Emilio Perez Gears Up for the Havana Biennial
Inspired by artists like the Cuban printmaker Belkis Ayón, Helen Frankenthaler, Jacob Lawrence, and Robert Colescott, William employs a masterful mix of painting and printmaking, and each piece takes months to complete. He carves directly into birch panels, which are then layered with patterned prints, ink, and acrylic. "Beauty can still be radical," he says.
A version of this article first appeared in print in our 2019 Spring issue under the headline "Coat of Many Colors." Subscribe to the magazine.
Next Post