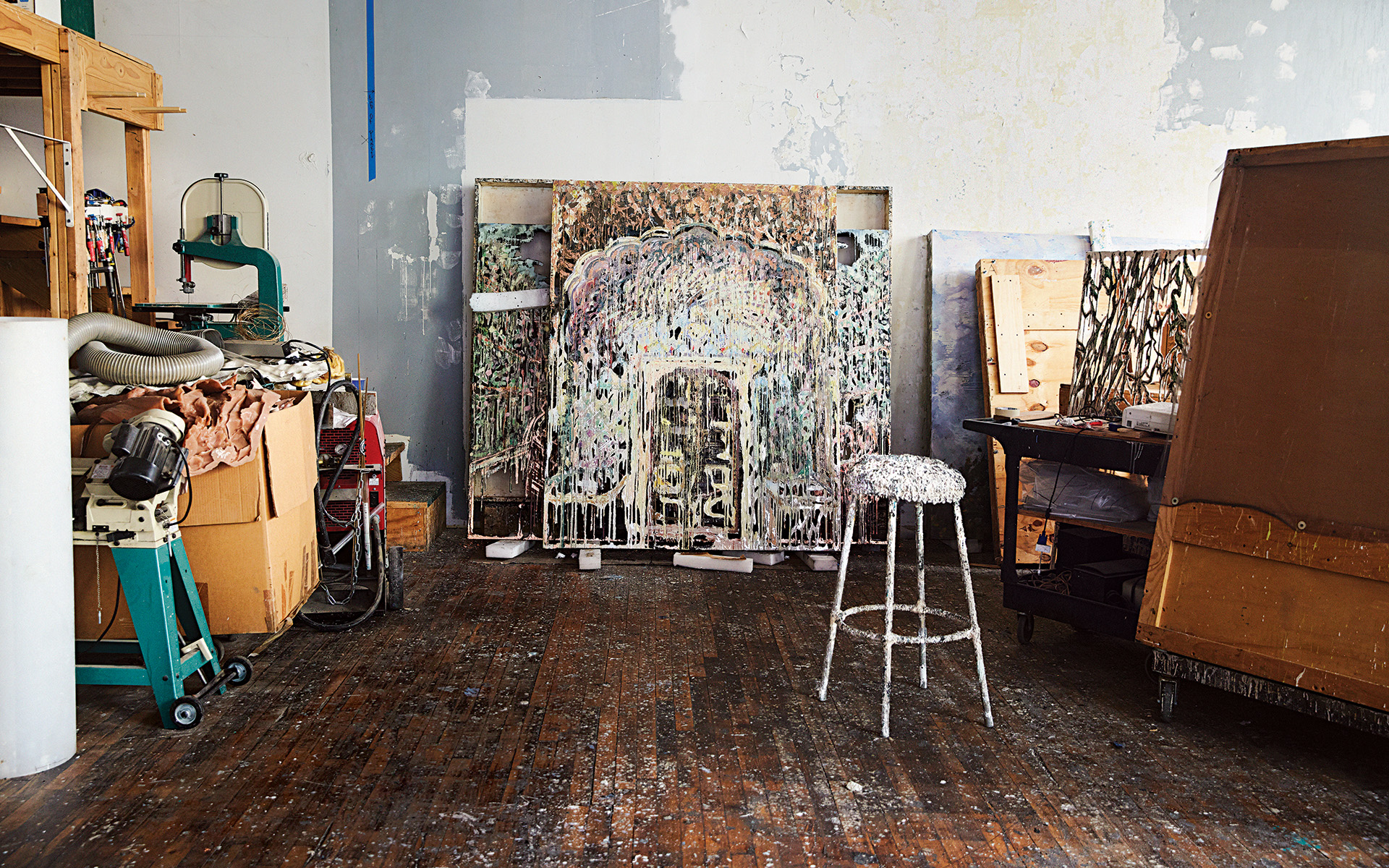 Tour Diana Al-Hadid's Expansive Brooklyn Studio
With an upcoming solo show at Kasmin Gallery, she continues to push her work in new directions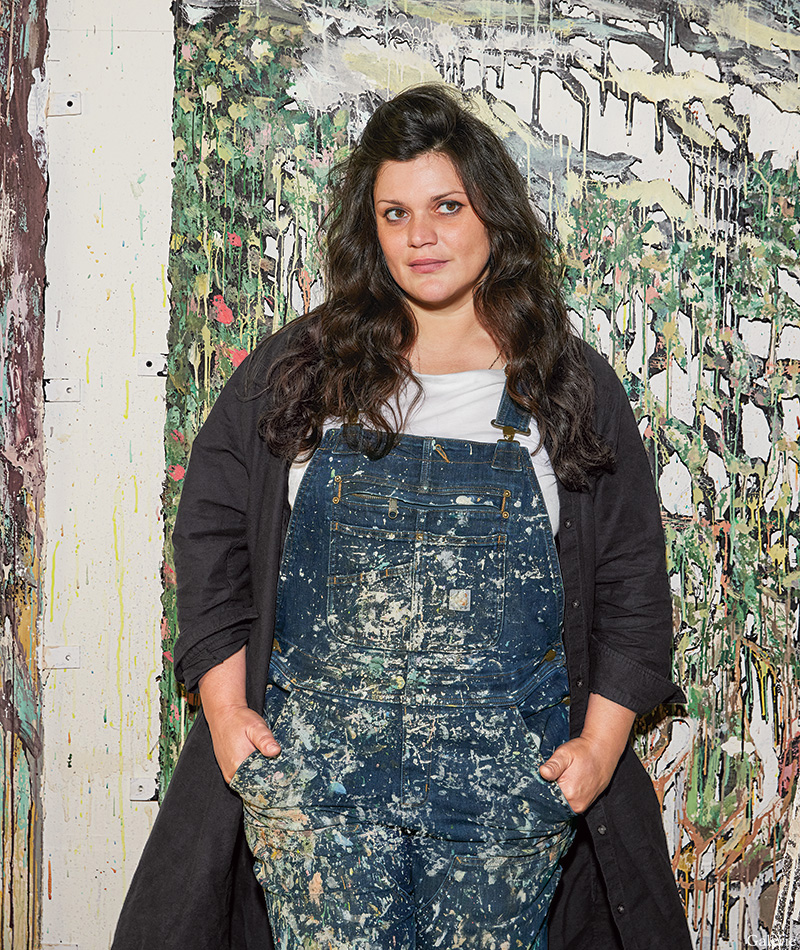 Diana Al-Hadid traces the discovery of her artistic voice back to a sculpture of an upside-down Gothic cathedral she made shortly after receiving her MFA at Virginia Commonwealth University in 2005. Scaling the structure to her height and the movement of her body, Al-Hadid started by painting the soles of her feet and dancing the waltz—both the lead and follow parts. On this blueprint of footsteps, she constructed the church architecture with spires and buttresses using wood, plaster, fiberglass, pigment, and polystyrene. Then she torched the building and flipped it onto its peaks. Titled Spun of the Limits of My Lonely Waltz, the inverted form hovers on wobbly stilts, bruised and melted like a mirage.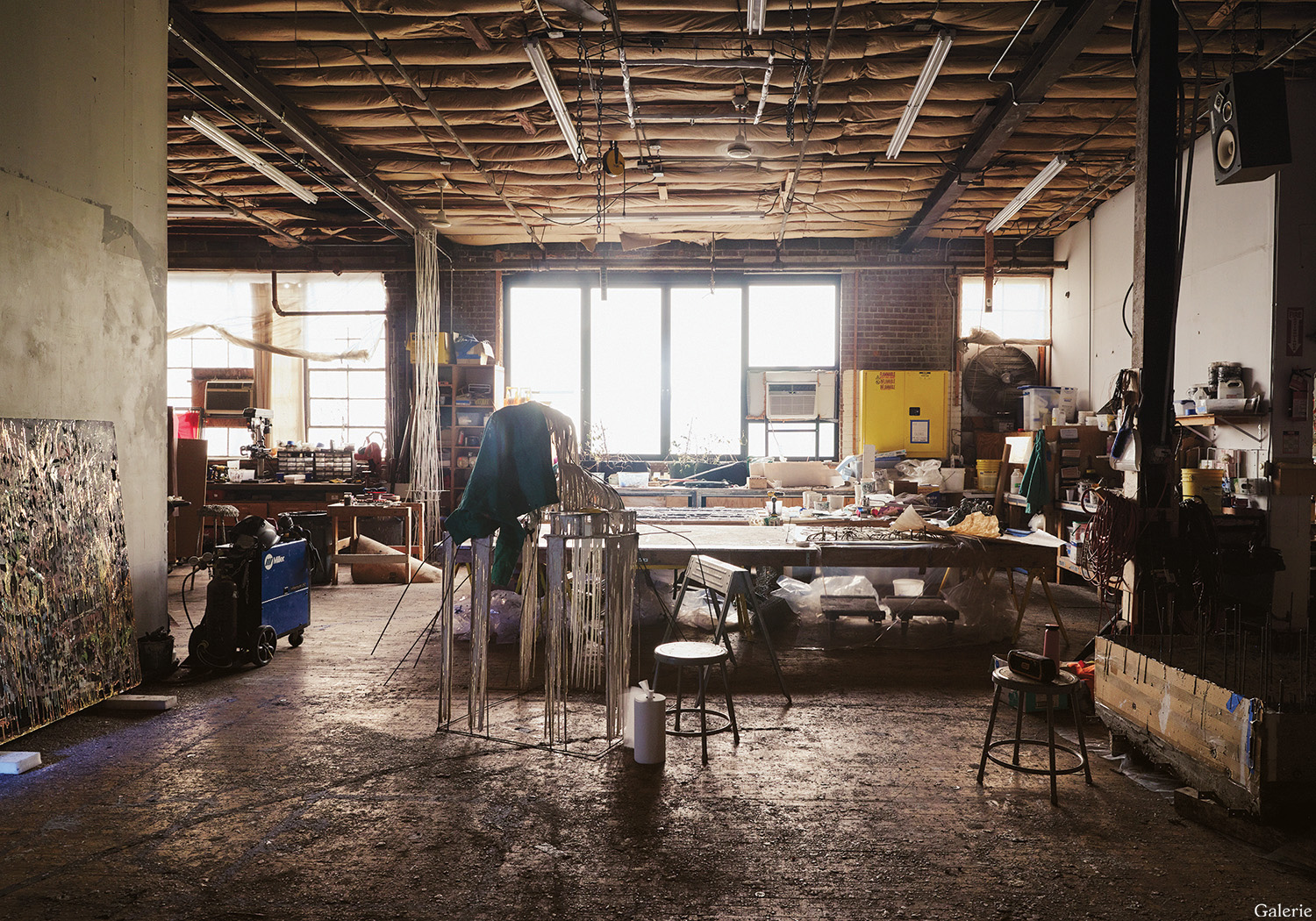 "I felt like the floodgates had opened for me materially, creatively, conceptually," says Al-Hadid at her expansive studio in Brooklyn, where she has been making new work for her first solo show with New York's Kasmin gallery, debuting in November, and for the NGV Triennial 2023 in Melbourne, Australia, which opens the following month. "This piece spoke to my conflict with gravity, my building from the ground up, and it held a lot of principles that I feel have lasted in all the different media I use."
Born in Aleppo, Syria, and raised in the suburbs of Cleveland, where her family immigrated when she was five, Al-Hadid is known for her intricate, often materially complex, and distinctively drippy allegorical sculptures, in which fragments of figure, landscape, and architecture collide. These organic-looking constructions—including painting-like wall reliefs—appear at once representational and abstract, ancient and contemporary, eroding and regenerating.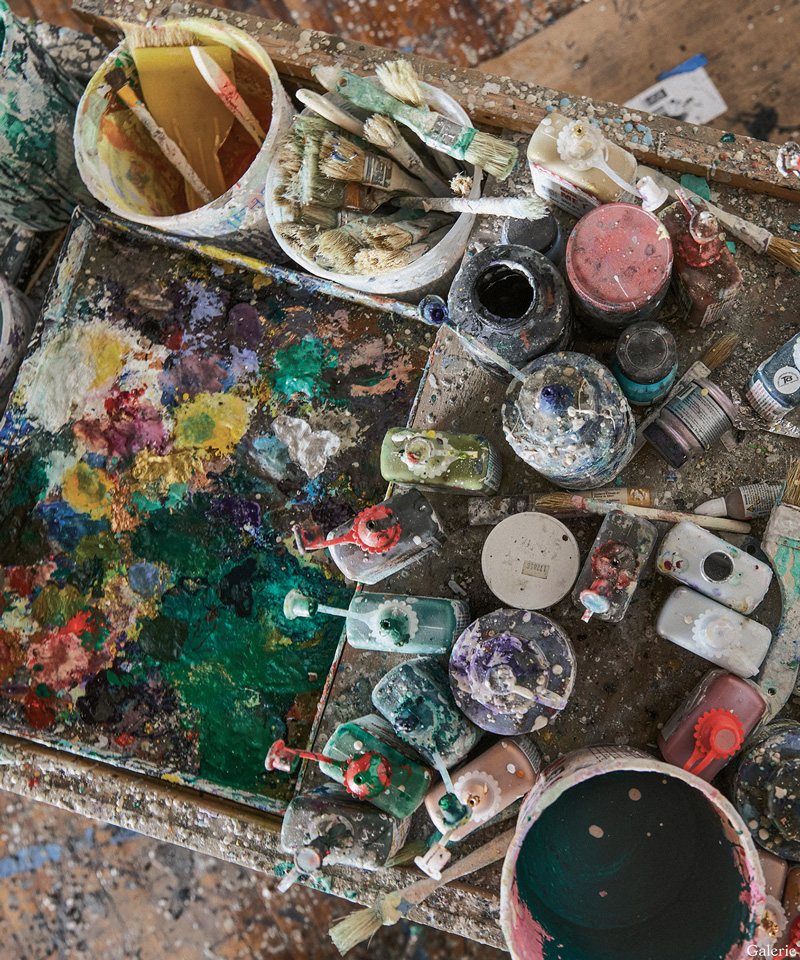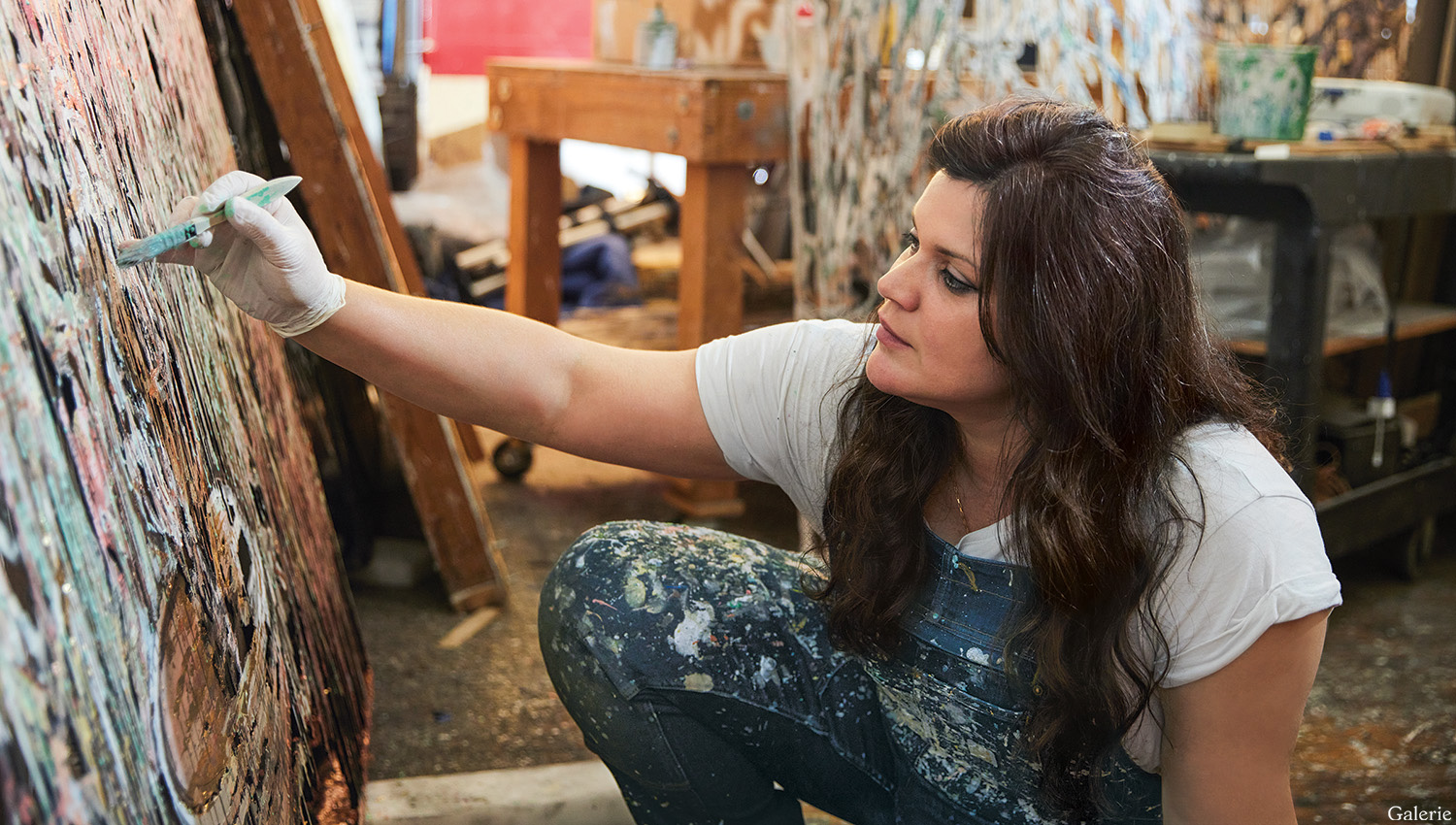 "A lot of my work happened as a result of living in rural Ohio and access I had to the Home Depot and garbage dumps with big foam blocks from construction," says Al-Hadid. "But it points back. I'm always looking through art history." She uses commonplace building materials such as plaster, wood, metal, and urethanes in experimental ways, concocting a tinted polymer gypsum—what she calls her "secret sauce"—to paint with in thin layers of fresco for her wall reliefs and to pour over armatures in hardened cascades.
"It's all line and plane, just drip or pool," says Al-Hadid. "That's the organizing principle of how I build form."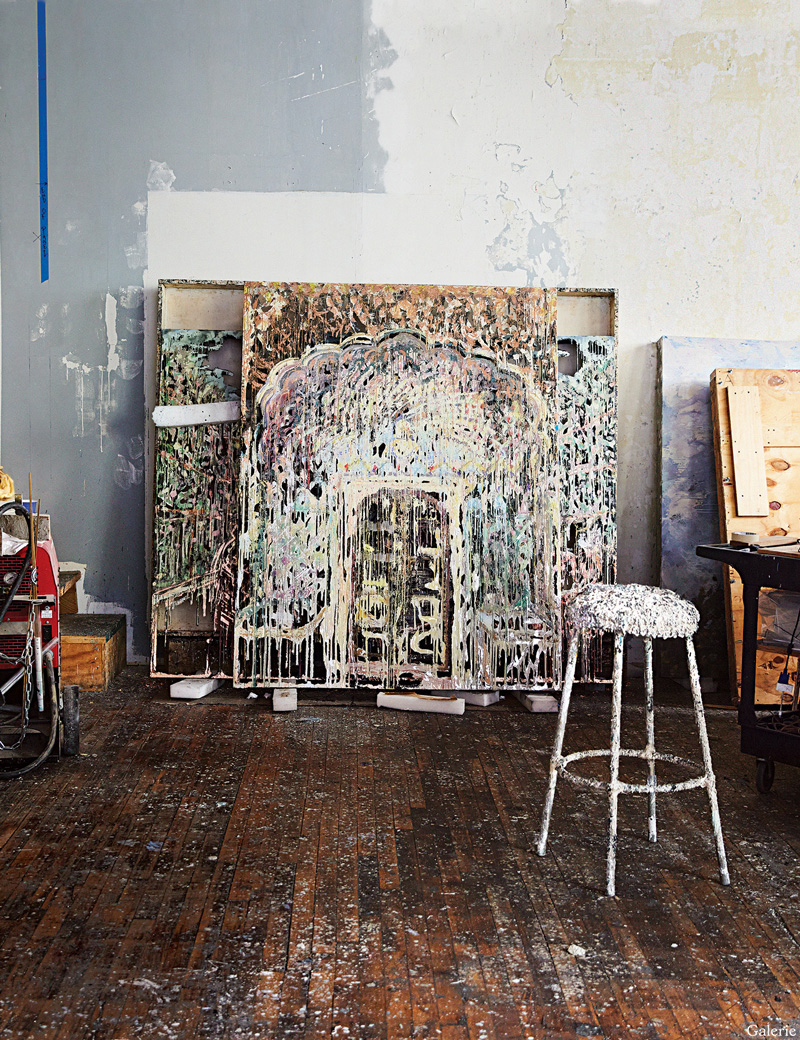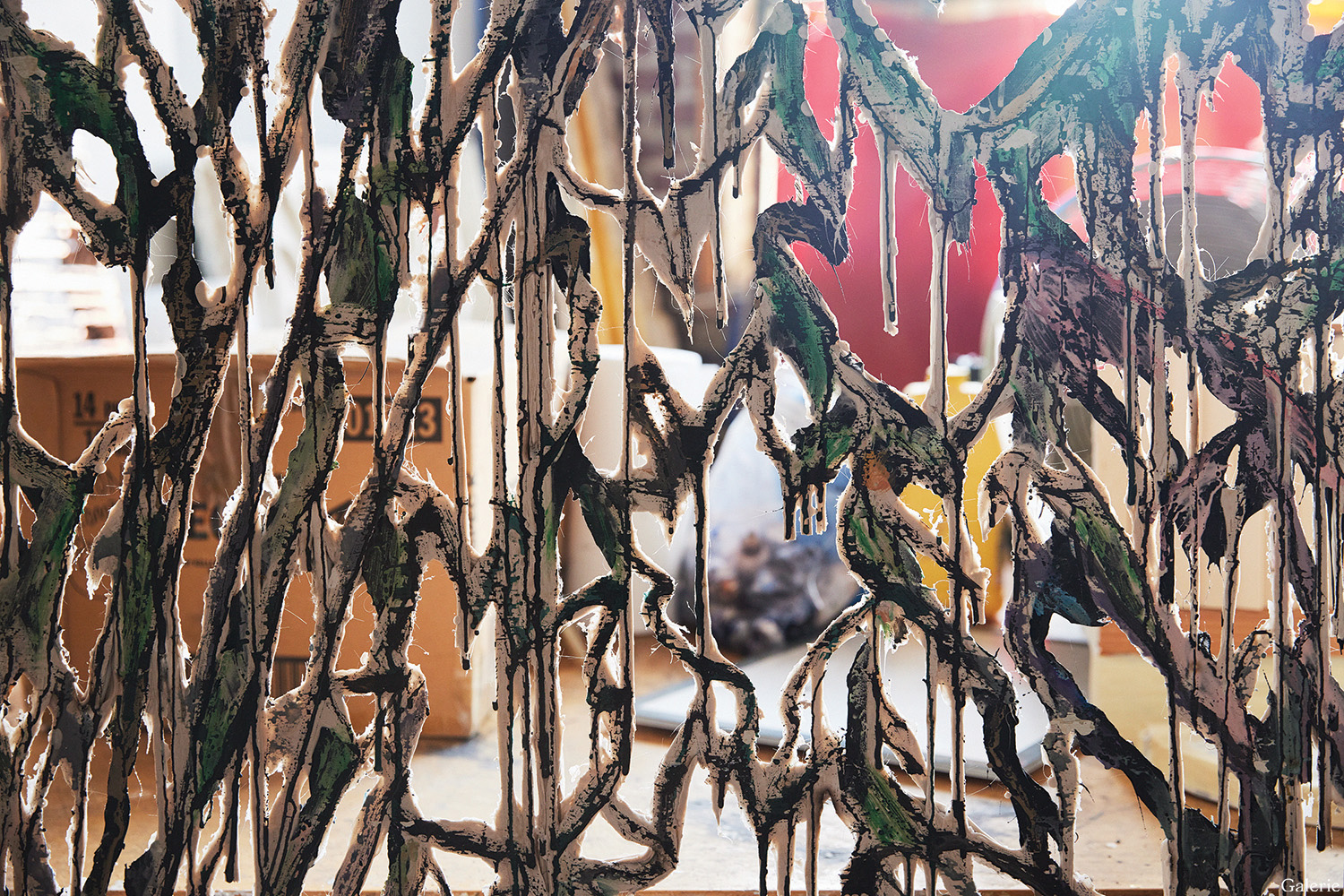 The artist's ideas and aesthetic have been influenced as well by formative trips back to Aleppo, one of the oldest continuously inhabited cities in the world, with an ever-present sense of geologic and archaeological time embedded in the landscape. "I was ripped from that place at a very young age," she says. "I do have a complicated relationship to the notion of nostalgia. Is it intellectual curiosity? Is it inspiration? Is it sourcing? Is it sampling?"
In her new works for the Kasmin exhibition, Al-Hadid is revisiting female archetypes of purity and desire that she explored in her 2018 show "Delirious Matter" at New York's Madison Square Park. There, she used the early Netherlandish painting Allegory of Chastity by Hans Memling as a departure point for her sculpture Citadel, a pious feminine figure entrapped at the waist by a towering mountain-cum-cascading-hoopskirt welded in steel and poised over a fountain.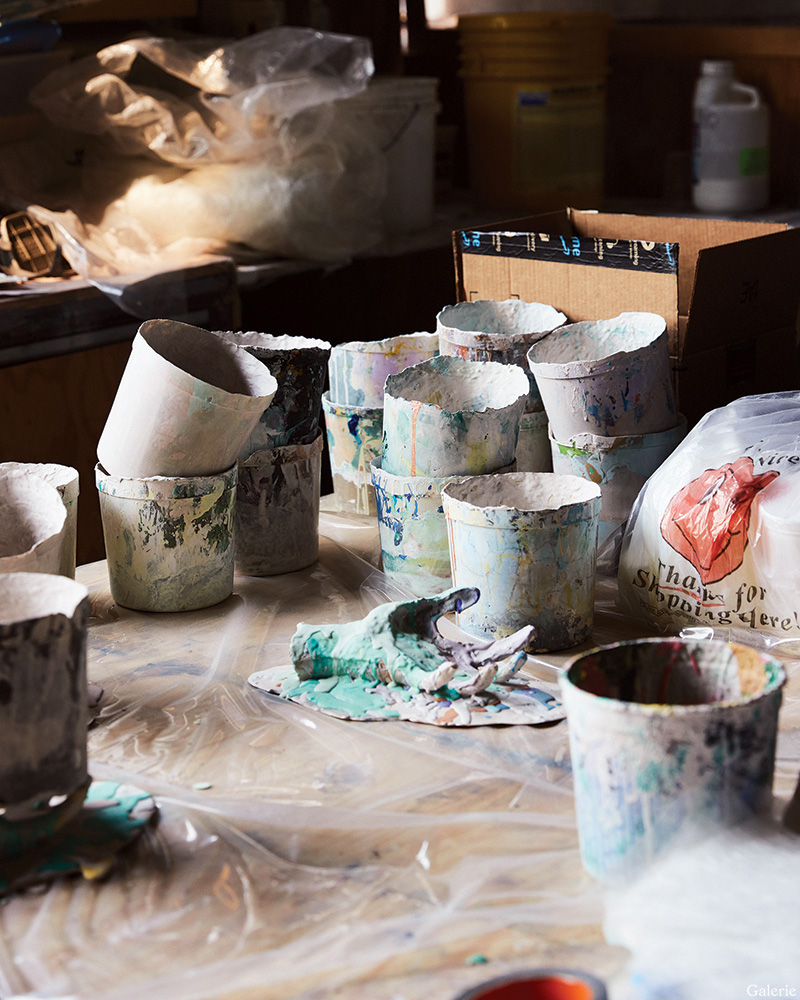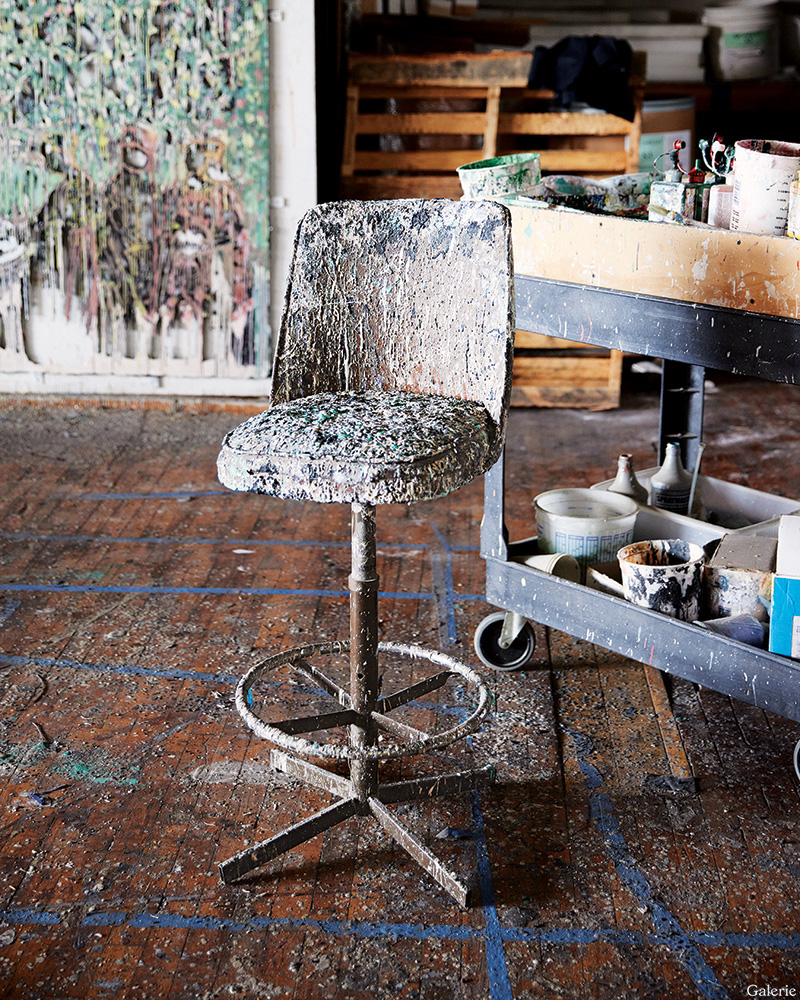 "My interpretation of her being in the mountain was she was making the best of her situation, like she was holding in a storm," says Al-Hadid, who has created a new version of the piece, cast in bronze, that resembles a mountaintop from one side and, from the opposite view, a sweeping cloak over the backside of a figure—now beheaded. "She's erupted."
Another new installation, titled Double Standard, to be sited in Kasmin's roof garden, recycles Al-Hadid's mold of a woman in repose on a pedestal, a timeworn trope. But now the headless figure is conjoined at the neck with its twin hovering directly above, upside down, like a mirror image. "I wanted to see if I can close the chapter," she says, of fitting one section like a lid atop the other, which gives the sculpture the silhouette of an hourglass. "It's made into a timepiece." Also cast in bronze, the work is streaked with rivulets of pale patina that the artist applied by hand, describing it as painting with fire and chemicals.
Al-Hadid likes the fluid quality this gives to bronze, which she has also embellished with splashes of her gypsum material in other projects. "I'm interested in breaking the perception of bronze sculpture in public art, that heroic quality," she says. "Monuments are of interest to me, but in a weirdly intimate way. My hand is in every part of it. I'm expecting that when you see the bronzes, they'll feel more tender than monumental."
A version of this article first appeared in print in our 2023 Fall Issue under the headline "In the Flow." Subscribe to the magazine.
Next Post