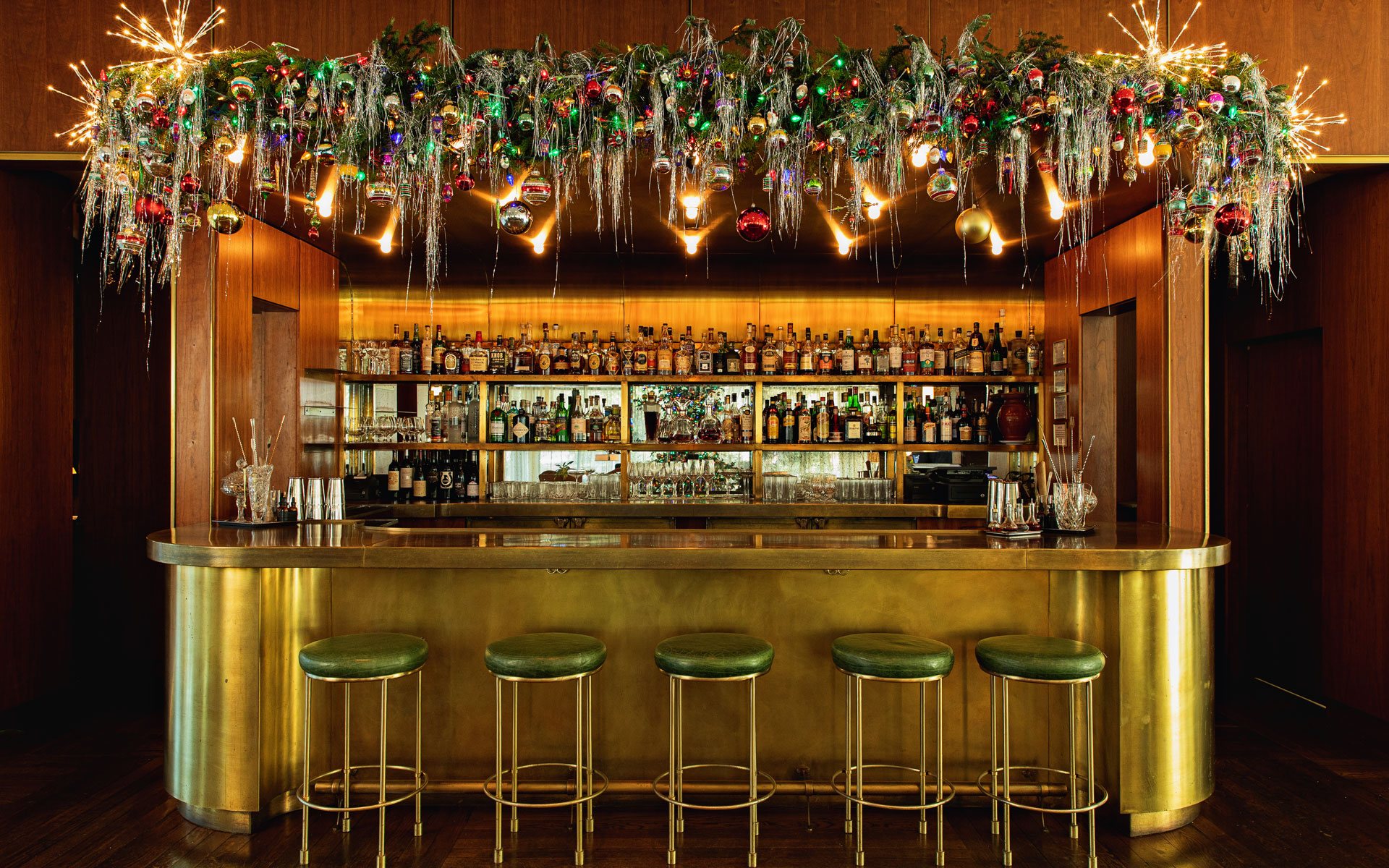 Event Planner Extraordinaire Rebecca Gardner Reimagines Charleston's Dewberry Hotel for the Festive Season
Midcentury glamour abounds at this Southern gem along with a whimsical holiday pop-up shop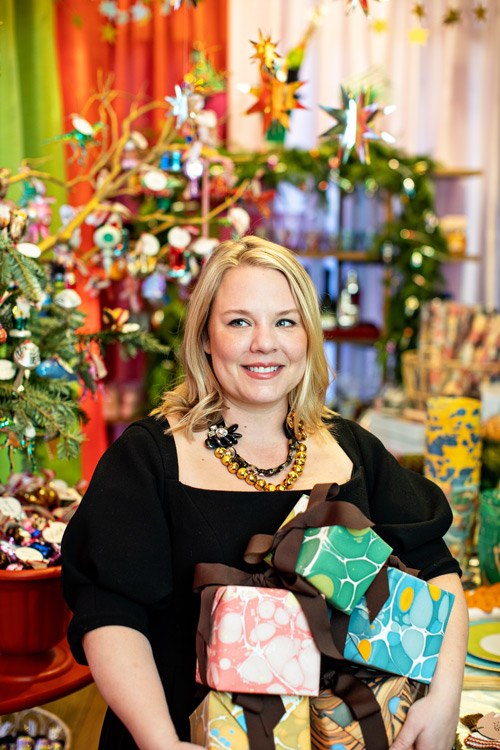 With the new year swiftly approaching, interior and event designer Rebecca Gardner is more than ready to pack 2020's informal, stay-at-home guise far, far away in her closet. "I want sequins. I want tassels—no minimal anything," says the Savannah– and New York–based event planner, whose clients include Lauren Santo Domingo, Carolina Herrera, and Margherita Missoni. "I want excess; I don't want a cocktail; I want five! I don't want to wear sweatpants; I want to wear a ballgown!"
After the wild success of her Sugarplum-themed holiday pop-up shop at New York City's St. Regis hotel in 2019, Gardner channeled her Southern charm and charisma, as well as her eye for style and whimsy, into a new online shopping destination titled Houses & Parties (the same name as her design firm). This month she is also debuting another irresistible three-day boutique at what she calls one of her favorite hotels in the world: The Dewberry in Charleston, South Carolina.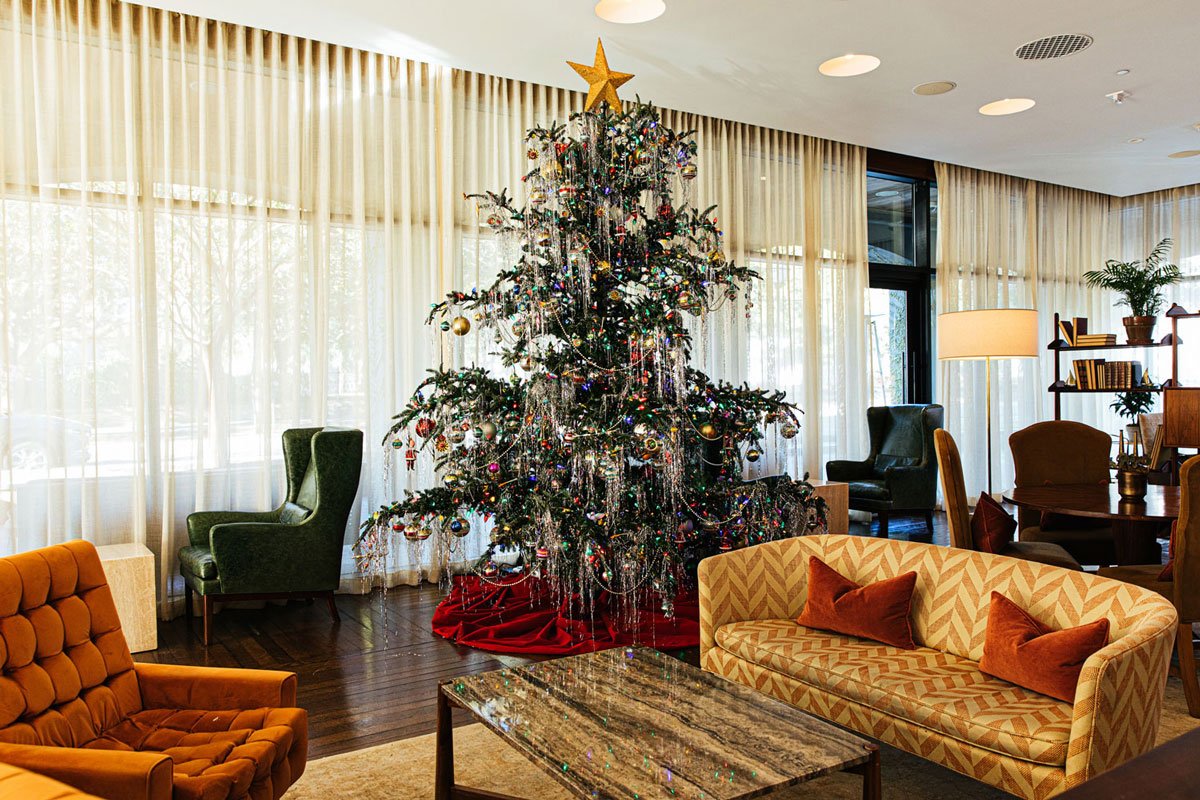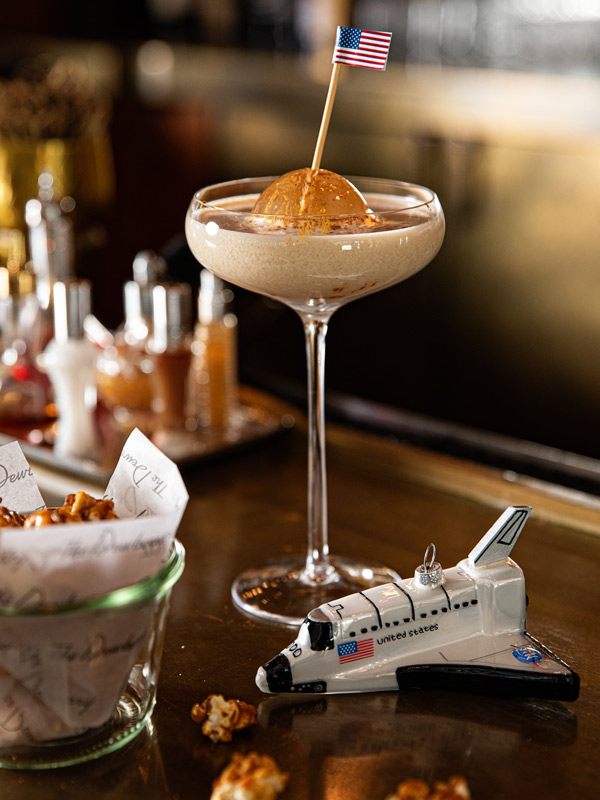 The midcentury gem, which occupies the former L. Mendel Rivers federal building, feels pure Mad Men. "The way that The Dewberry group has done the interiors makes you want to tease your hair, drink champagne in a coupe, and wear frosted pink lipstick. What more could you ask for?" says Gardner, who adores the brazen color and glamour of the era. "The retro interiors definitely inspire a good drink and a good time."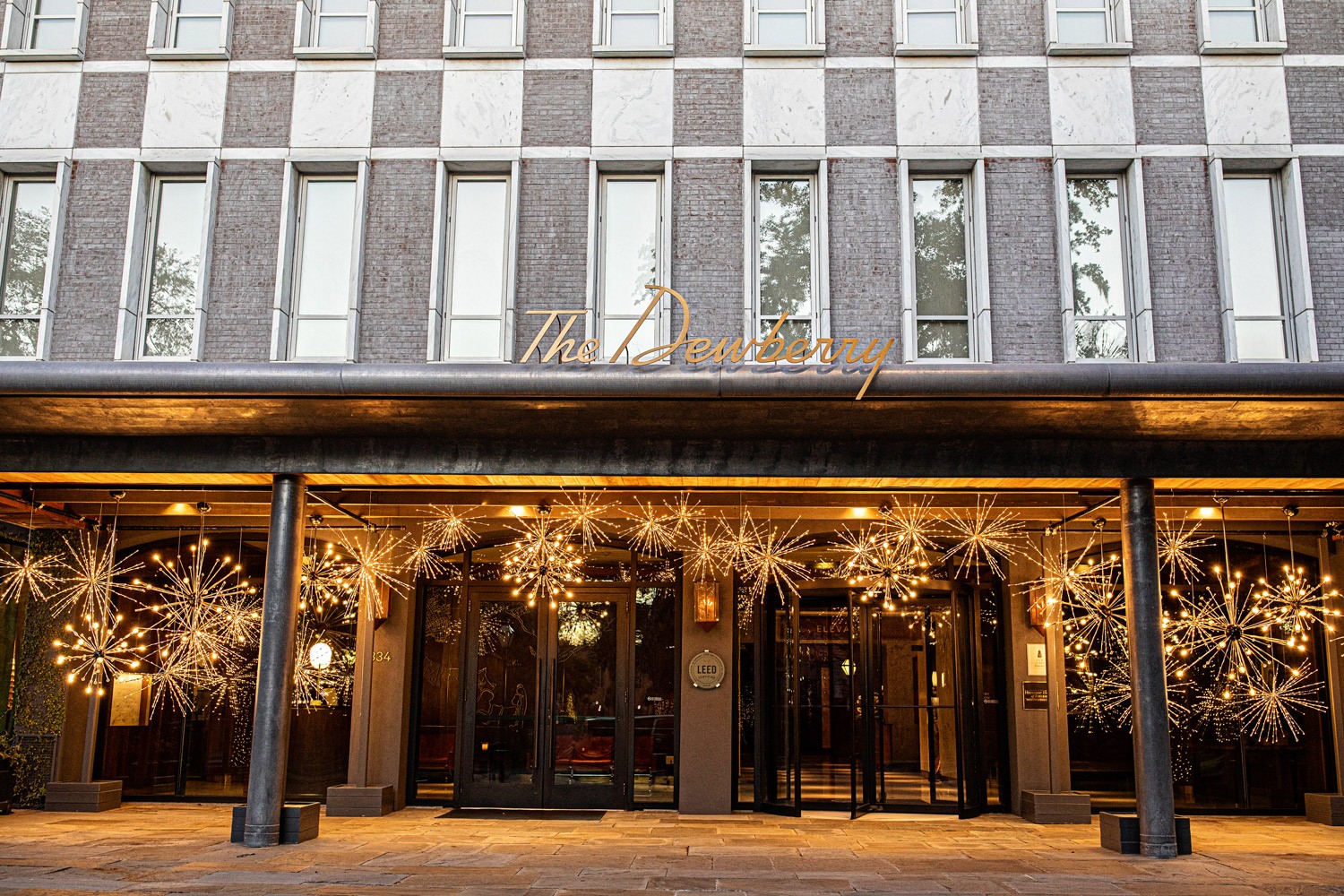 Unlike at her St. Regis pop-up, however, Gardner is also decorating The Dewberry's exterior and Living Room lobby and bar, all true to theme and decked with nostalgia-inducing details. On the hotel's entry awning, the designer created an installation she calls her "Sputnik Galaxy," an homage to President Kennedy's race to the moon. Arteriors' Imogene chandeliers in various sizes are heightened by additional twinkle lights for what Garner hopes "will stop traffic and serve as an unexpected delight from The Dewberry to Charleston during this holiday season."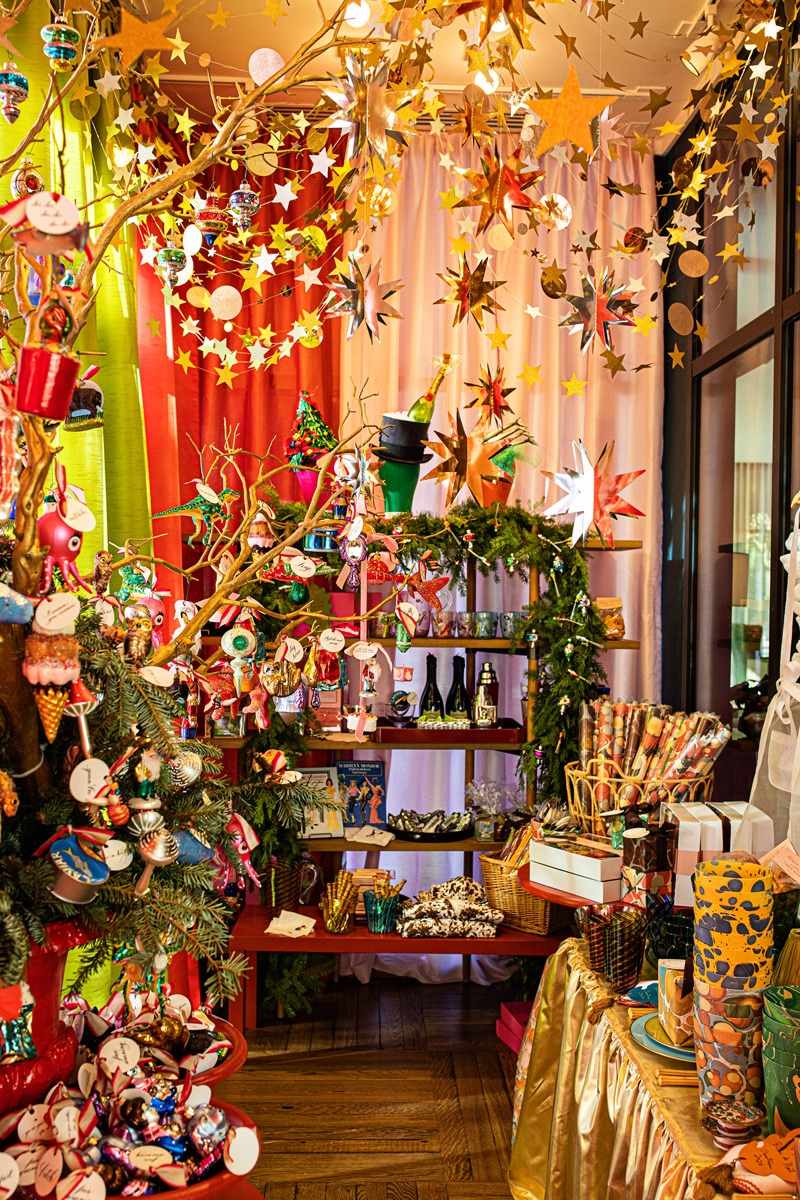 Inside at the Living Room, Gardner has decked the brass and veneer lobby bar with garlands clad in glittering tinsel, vintage ornaments, and more starburts, all of which complement the open space's wintery focal point: a monumental Christmas tree. Inspired by the famous family photos of President John F. Kennedy, First Lady Jacqueline Kennedy, Caroline, and John-John posing beside their tree while celebrating in Palm Beach, the 12-foot centerpiece proudly features imperfect branches, strands of metallic beads, and colorful vintage baubles, all topped with an oversized gold star. "Everything has been hand selected, and every ornament has a story," says Gardner.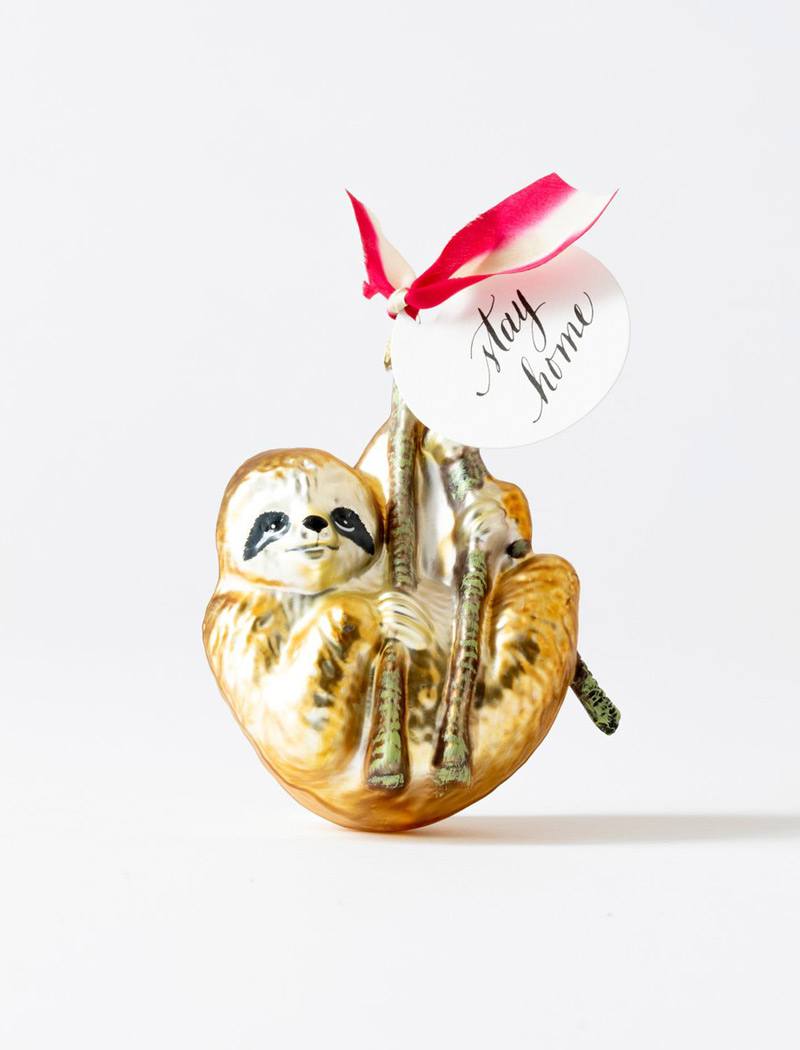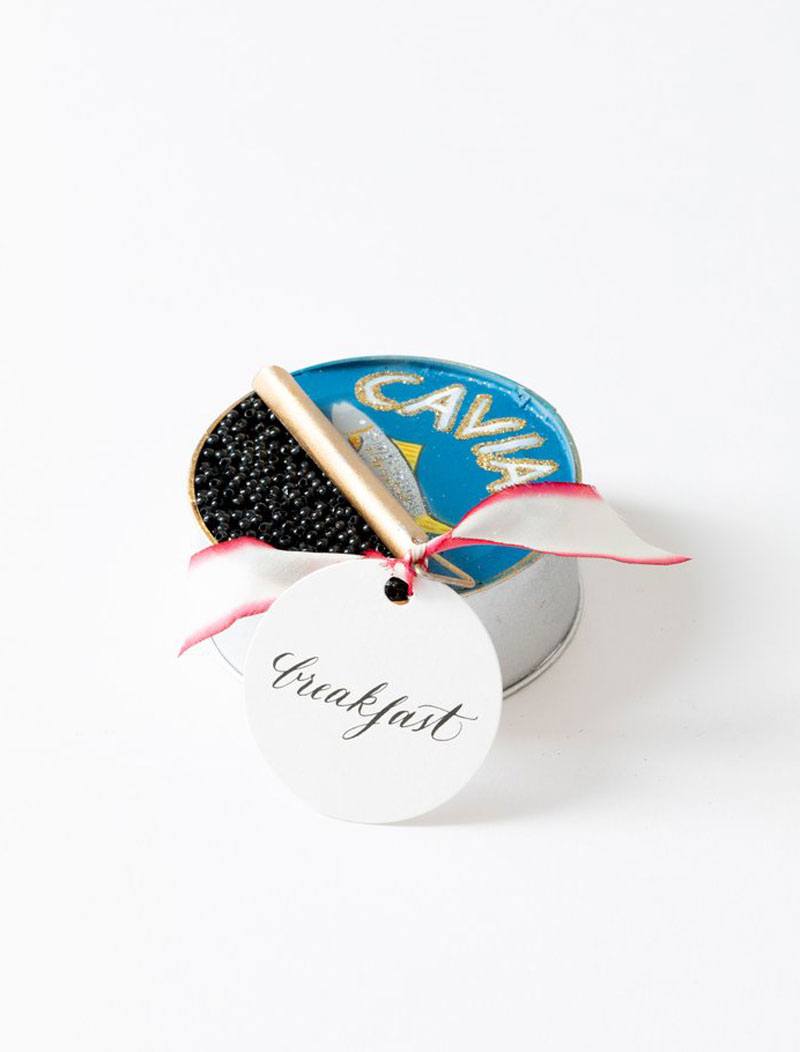 The same can be said about her expectedly fabulous curation of offbeat stocking stuffers and more for the hotel pop-up shop, open from December 3–6. Houses & Parties favorites, such as quirky ornaments with calligraphed idioms, decadent gingerbread mansions, mouse-shaped sugar treats, and marble party crackers with costume jewelry and parlor games inside, have returned (many are available online, if you cannot make it to Charleston in time). In-store exclusives include specially selected vintage barware, John and Jackie paper dolls, and other astronaut- and cocktail-themed winks. For those looking to splurge (and adopt a pet, or six, in the process), also available is the opportunity to send an old-fashioned bellman carrying a wicker basket full of English Labrador puppies to a loved one on Christmas morning.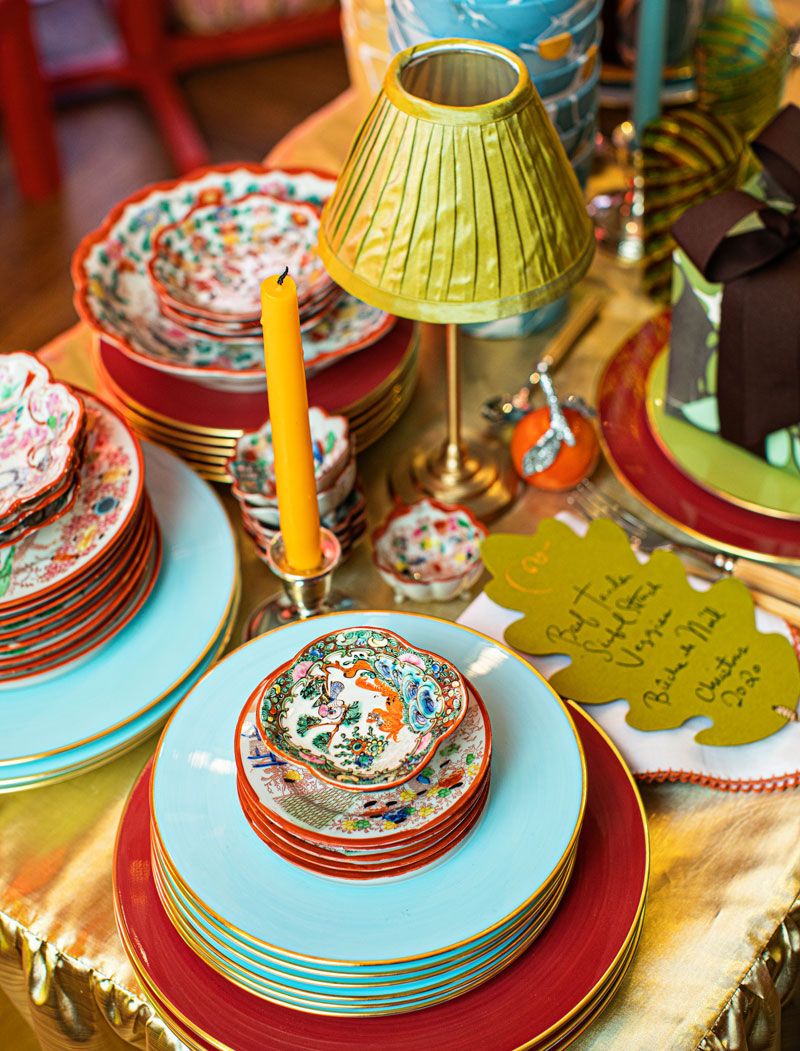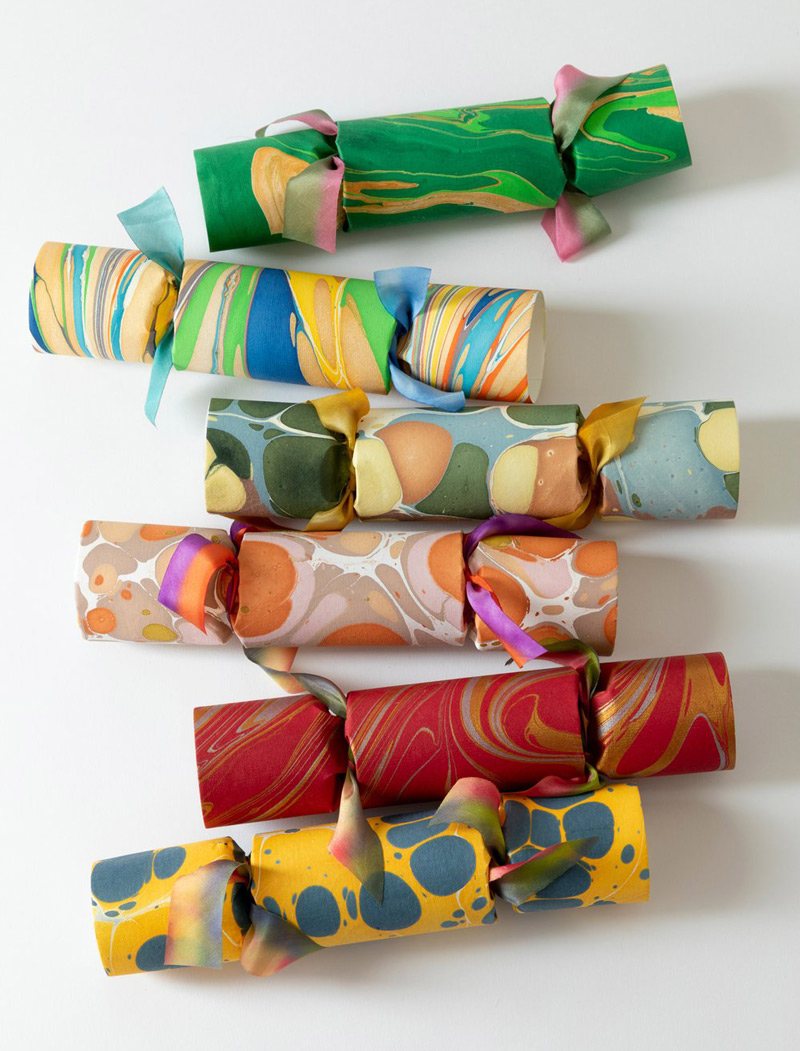 As far as the most 2020 of holiday gifts on offer, Gardner points to ornaments of an iguana on a stick that says "Hang On Tight" and a sloth that reads "Stay at Home." "There is also a tiny violin, which I think we have all used this year," she adds. "But more than anything, the overall vibe for this shop is one of celebration and unabashed excitement. I think we all need a little frivolity and joy."
The Houses & Parties Holiday Shop at The Dewberry will be open from December 3 through December 5 from 12PM – 8PM, located on the ground floor of the hotel. Rebecca Gardner's exterior and Living Room decorations will be on view throughout the holiday season.
Next Post