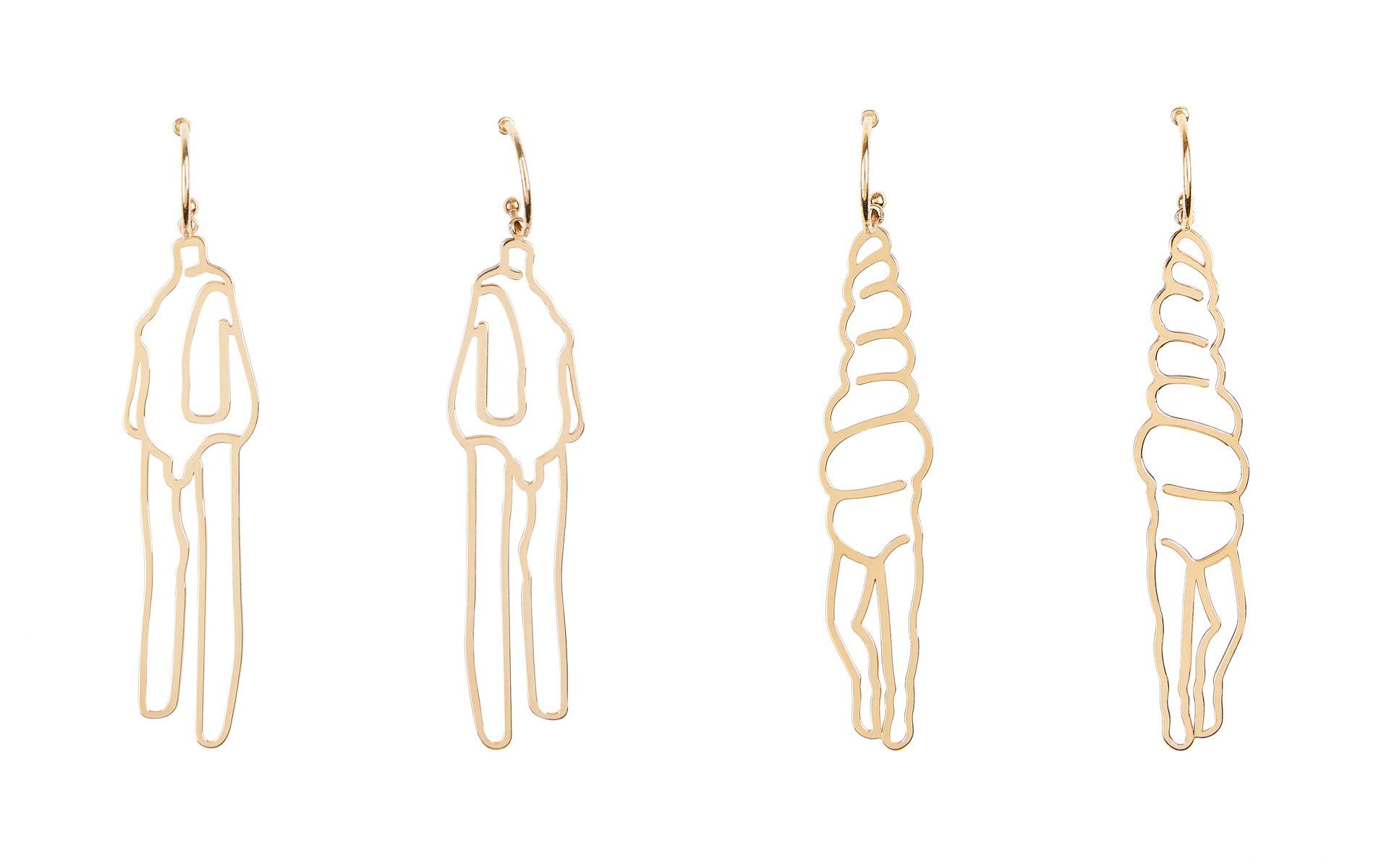 Simone Rocha Reinterprets Louise Bourgeois's Most Iconic Works
The fashion designer transformed two of the late French artist's most famous works
Over the course of her 80-year career, French artist Louise Bourgeois's thought-provoking works explored reoccurring themes, from fear to family, sexuality to spiders. Two of her most recognized sculptural shapes—spirals and human forms—have now been transformed into a limited-edition collection of wearable art for designer Simone Rocha's fall 2019 collection.
"I love the shape of Spiral Woman [2003], the volume and femininity, the lines I could be inspired by; I also was intrigued by the ambiguity of Untitled [1995]," says Rocha, who captured the artworks as a feminine outline. "I feel very connected to her work and feel that she put a lot of herself into her work, which I do as well."
In addition to the two styles of 24K-gold-plated sterling-silver earrings, which are limited to 250 pairs each, Rocha created a series of dresses and coats using patterns and embroidery pulled directly from Bourgeois's artwork in collaboration with the Easton Foundation, which is dedicated to the preservation of her legacy. The French artist has also been paired with Picasso in a dual exhibition exploring themes of sexuality in their works, currently on view at Hauser & Wirth Zürich through September 14.
Recommended: Why Fashion Exhibitions Are Drawing Record Crowds This Summer
"The first time I saw her work it felt so personal. It was as if my feelings were down on a page—the words, the colors, the hand stitching," says Rocha of Bourgeois. "It was like my teenage diaries, in a more beautiful form."
A version of this article first appeared in print in our 2019 Fall Issue under the headline "Canvas to Couture." Subscribe to the magazine.
Next Post