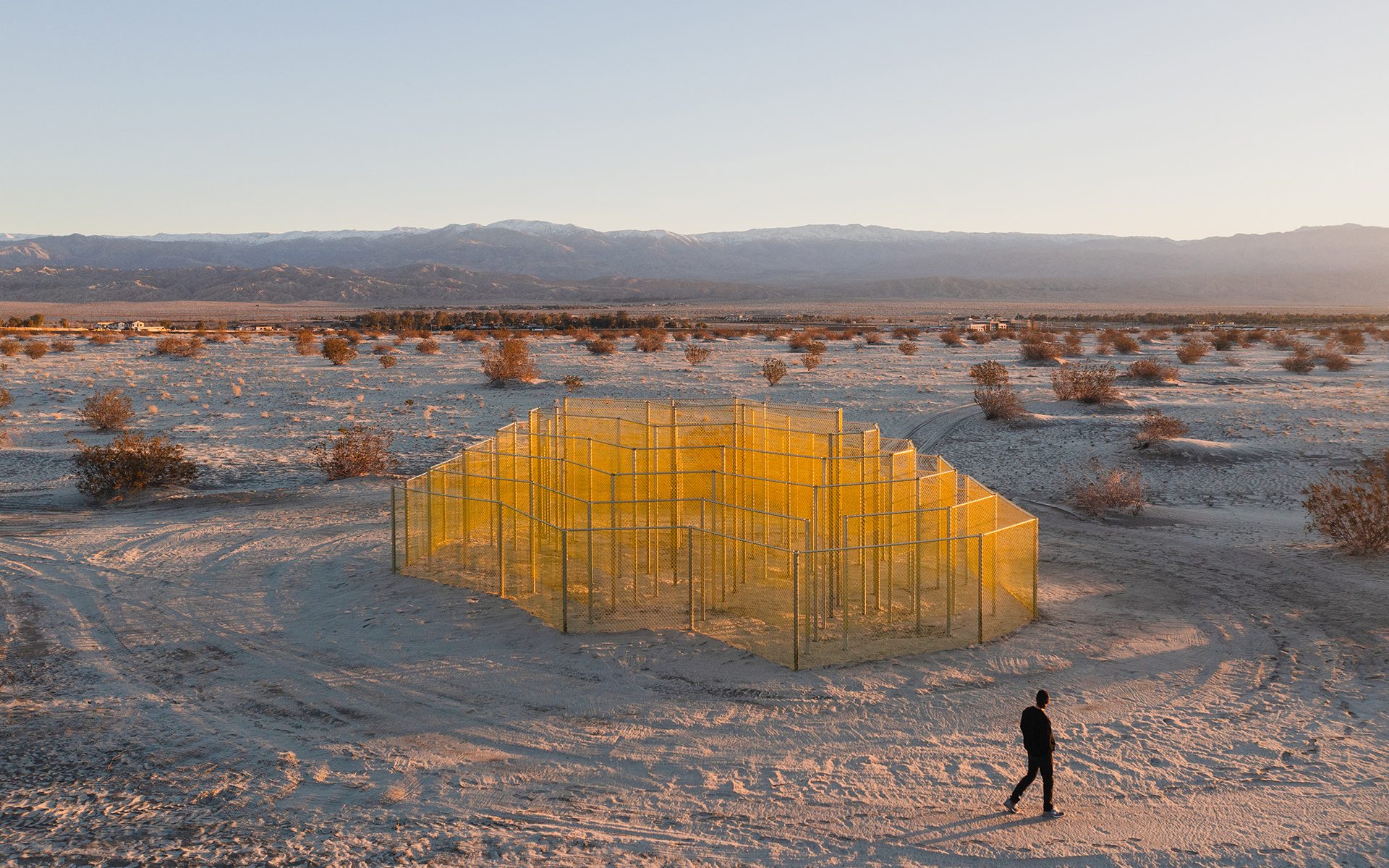 Discover the Most Powerful Large-Scale Installations at This Year's Desert X
Viewing artists as 'narrators of place,' the fourth edition of the international contemporary art exhibition unveils 12 site-specific commissions throughout California's Coachella Valley
As the sun starts dipping behind the surrounding mountains, the foothills forming a border around Mario García Torres' sculptures take on a peach hue, the light reflecting off a series of moving mirrors. "The desert is such a difficult concept to grasp—an immense, easy-to-get-lost place, both in reality and as a metaphor," says the Mexico City-based artist, who partnered with Hennessy Paradis at international art exhibition Desert X, in California's Coachella Valley, for his largest installation to date, titled Searching for the Sky (While Maintaining Equilibrium). "Trying to understand that made me start the project—it was definitely designed for the desert, for the outdoors, and specifically for the framework of the show."
One of 12 commissioned, site-specific pieces by artists from the United States, Bangladesh, United Kingdom, and Mexico, Torres' installation in Desert Hot Springs is a "mechanical ballet" of 23 mirrored sculptures in the formation of a herd, their movements mimicking the bucking of mechanical bulls. The result is a "choreographed duet" of land and sky.
"At some point in the process, I came across the cowboy—the fantasy of the cowboy, the cultural history of the cowboy, his complicated relationship with nature—and that's where the mechanical bull came about; that's when it crossed into modern sculpture," explains Torres. "I thought it could be potentially powerful to have a number of kinetic sculptures out in the desert—a herd of objects that you can relate to, while at the same time, they reflect the incomprehensible, the uncontainable."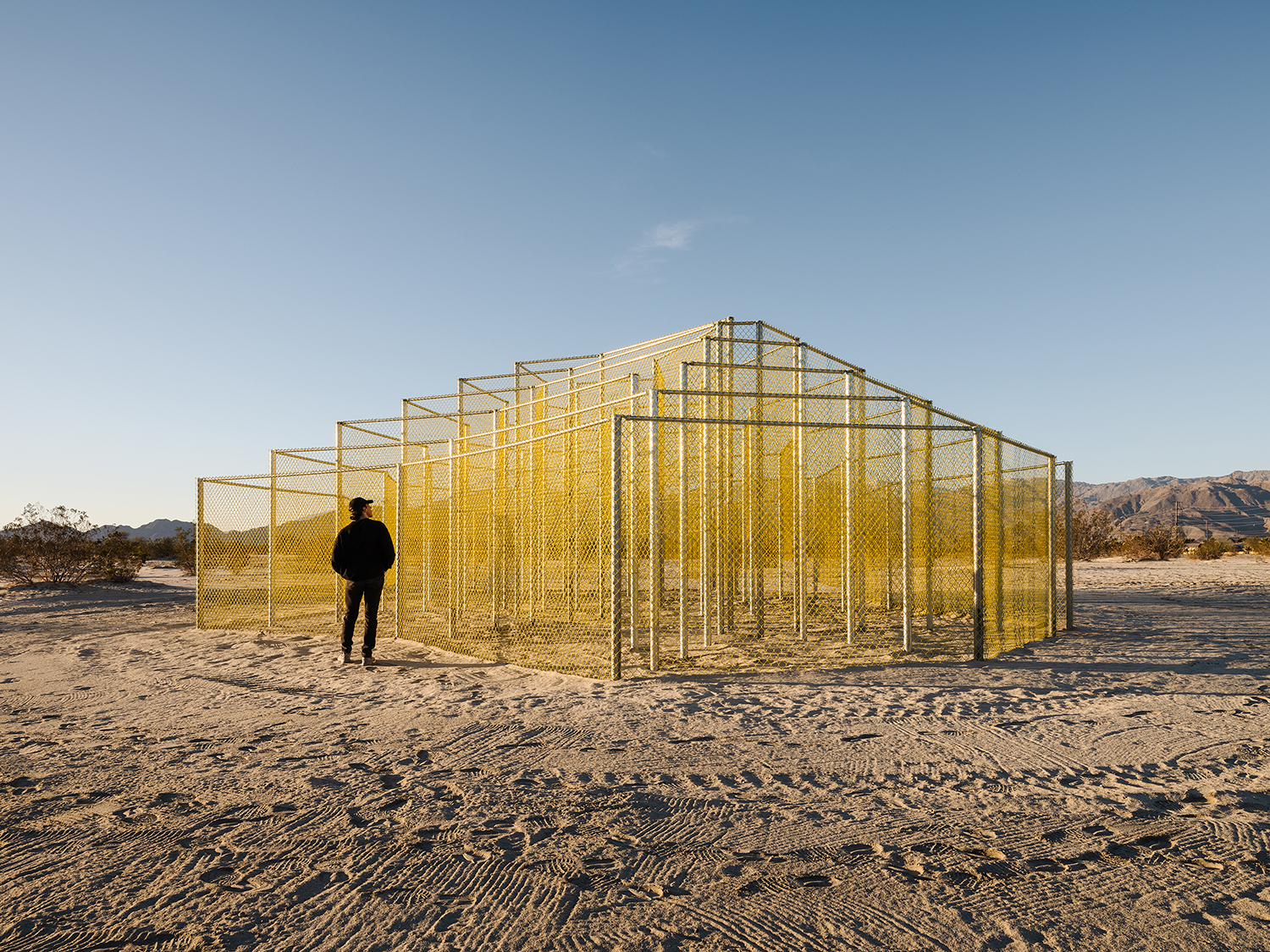 Uncontainable perfectly describes the free, contemporary art exhibition, now in its fourth edition. Since launching in 2017, the exhibition has commissioned and funded new, large-scale artwork from 59 international artists. "One of the challenges was the vastness of the landscape," says Torres, since the show stretches approximately 30 miles from Palm Springs and Desert Hot Springs to Palm Desert. "As artists, we are used to working in contained places—this is exactly the opposite."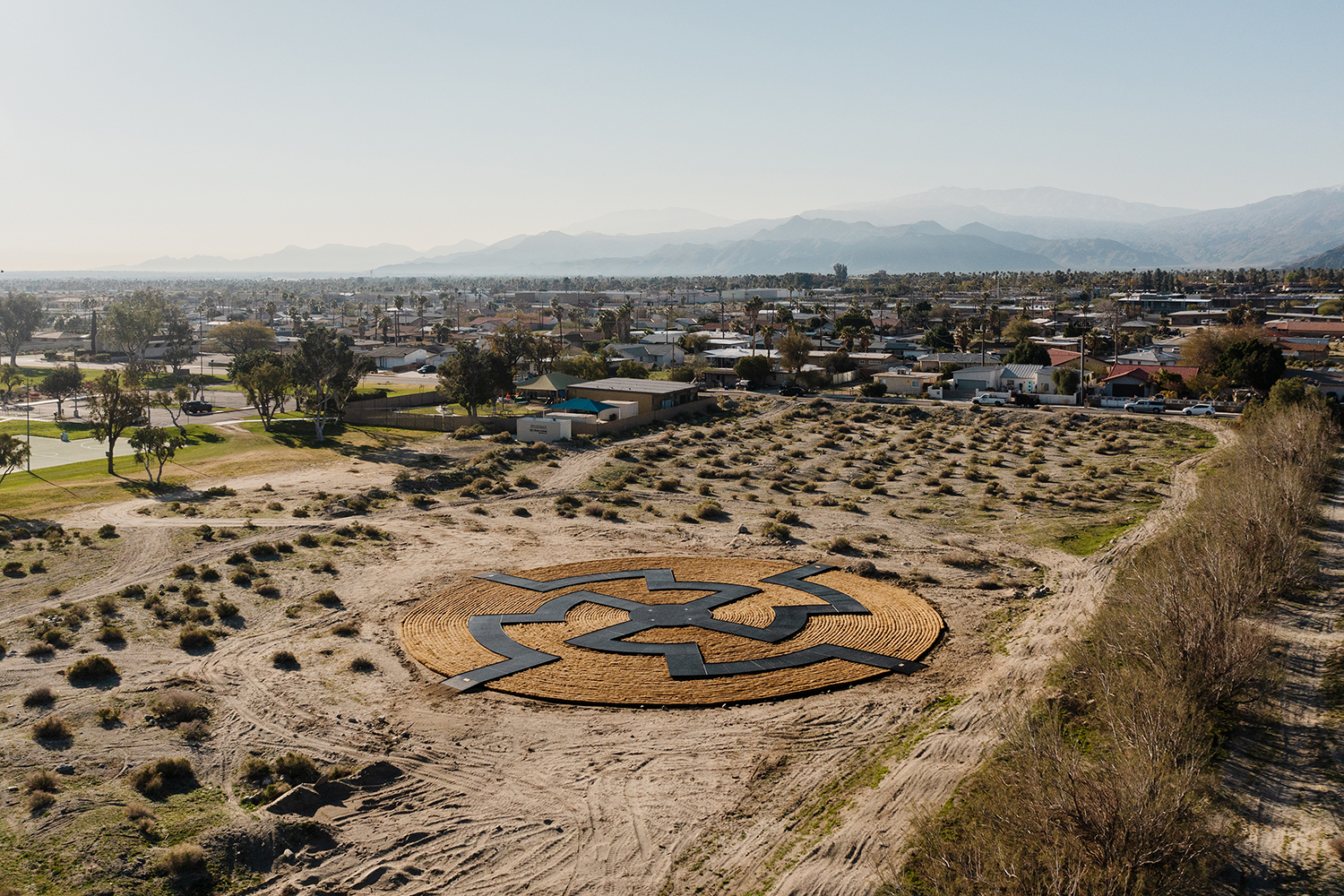 Some projects are so remote, you need to have the coordinates to find them. This is the case for Matt Johnson's Sleeping Figure, a cubist version of an odalisque formed out of old shipping containers—a reference to the impact of globalism—which sits off Highway 111. Another is the cornfield-sized, interactive Immersion, created by Cahuilla tribal leader, university professor, and cowboy Gerald Clarke. The artist incorporated traditional Cahuilla basket weaving and American board games into a maze-like sculpture of a game board—one that comes with a specially designed deck of cards so visitors can play.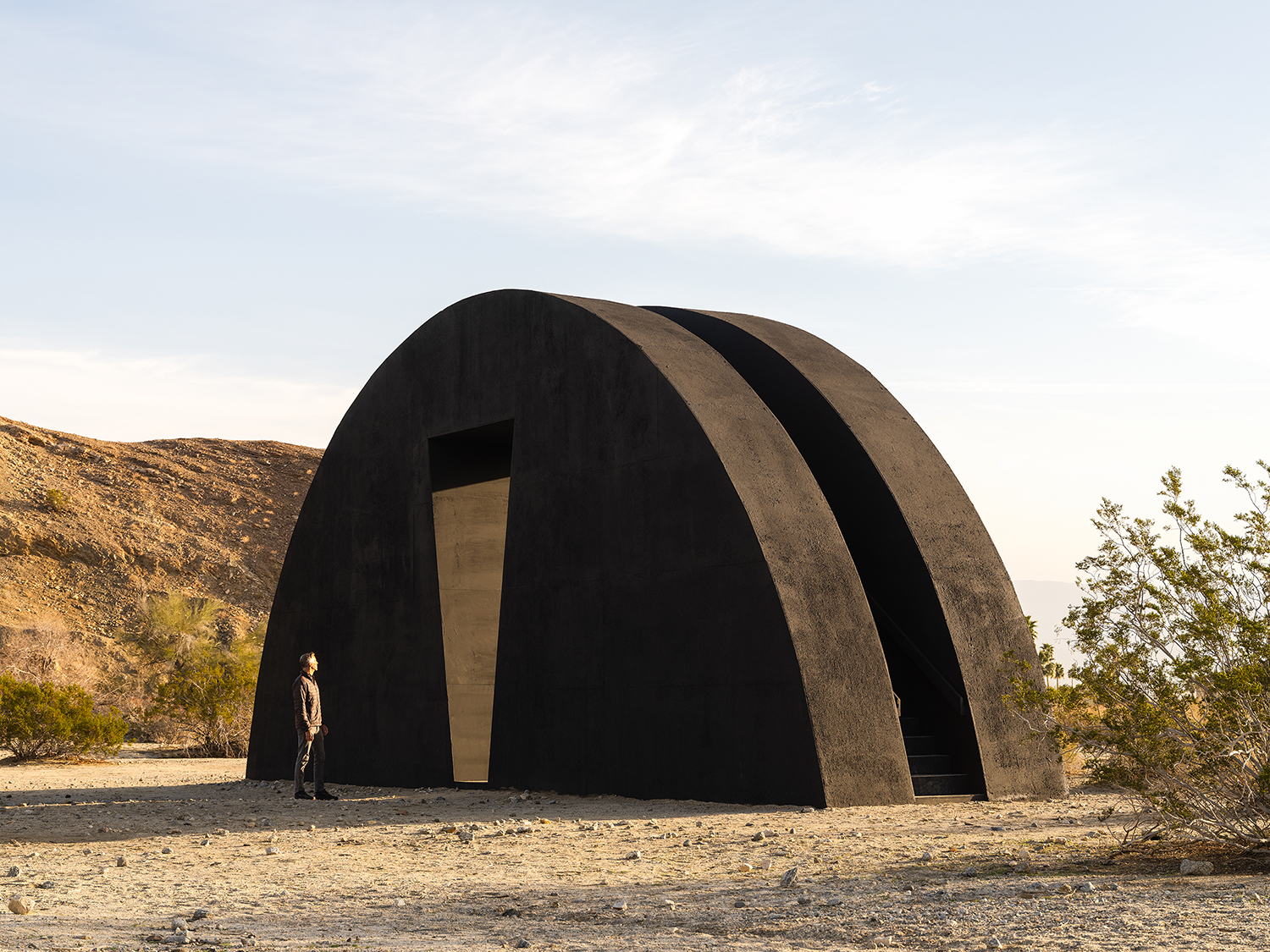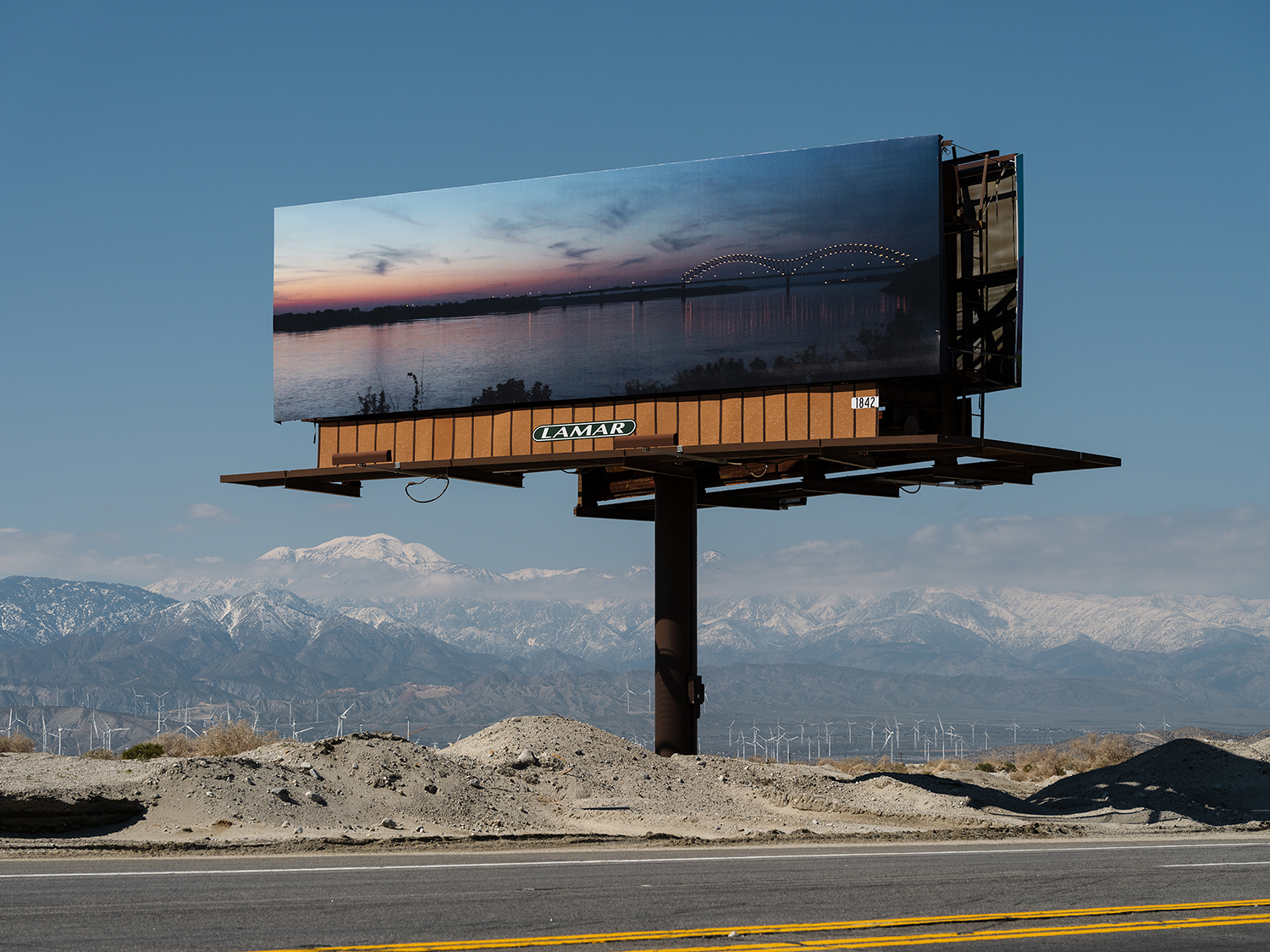 "Desert X is less about imposed themes and more about discovering currents that run through the exhibition," explains Desert X's artistic director and co-curator, Neville Wakefield. "Water in both its abundance and scarcity is the most literal thread, but there are also the larger environmental issues that surround our global climate crisis…and, more generally, I think many of these conversations are linked to ideas of visibility and invisibility and how we honor and make visible the labor, narratives, and individuals who have been excluded from the dominant stage."
Desert X 2023 runs through May 7 in Coachella Valley, California; five artist projects from previous exhibitions are also on view.
Next Post