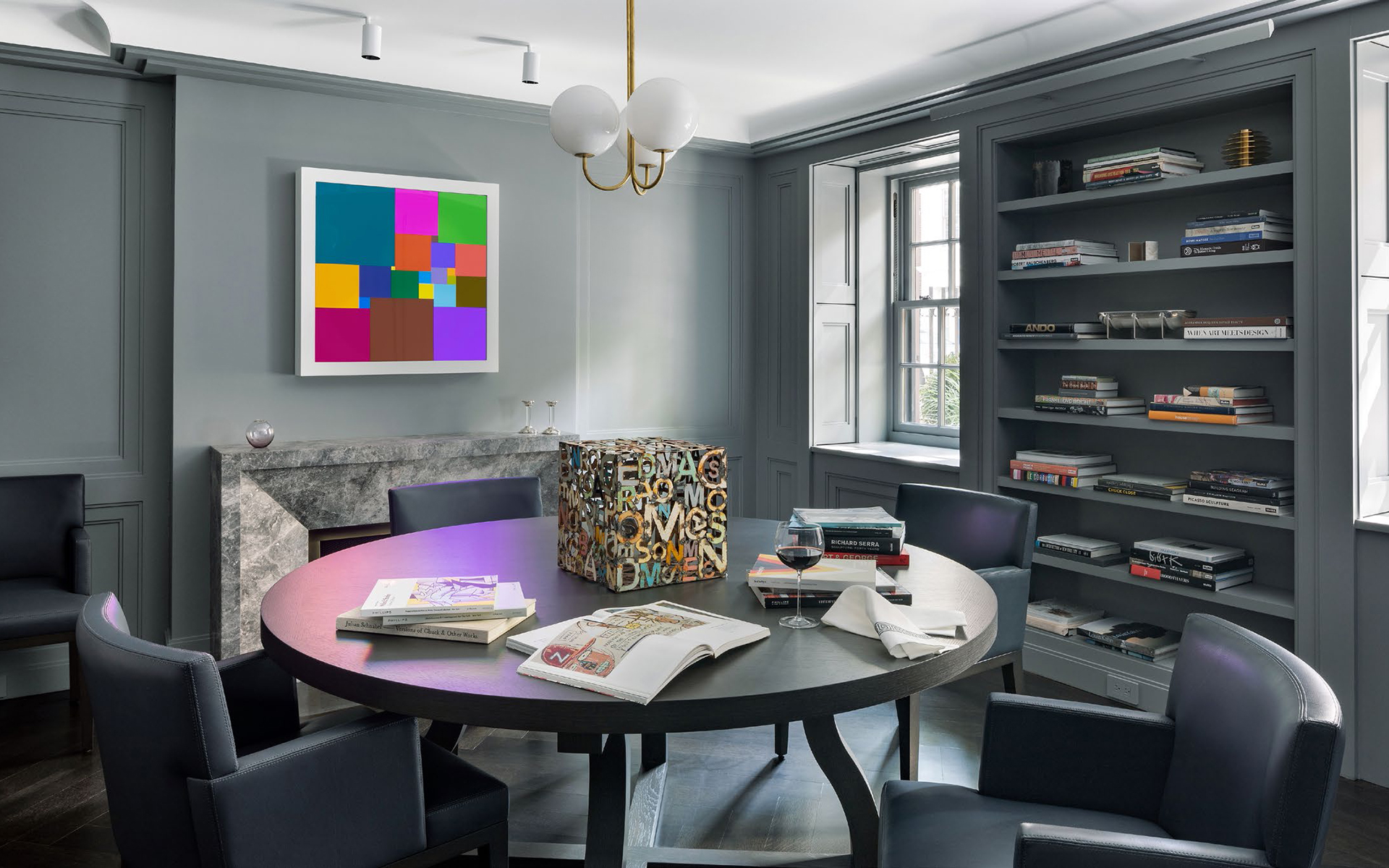 Deborah Berke Partners Transforms a Brooklyn Heights Townhouse with Lively Works of Art
The Greek Revival residence has been thoughtfully reimagined with dynamic pieces by Spencer Finch, Dawn Clements, and Iván Navarro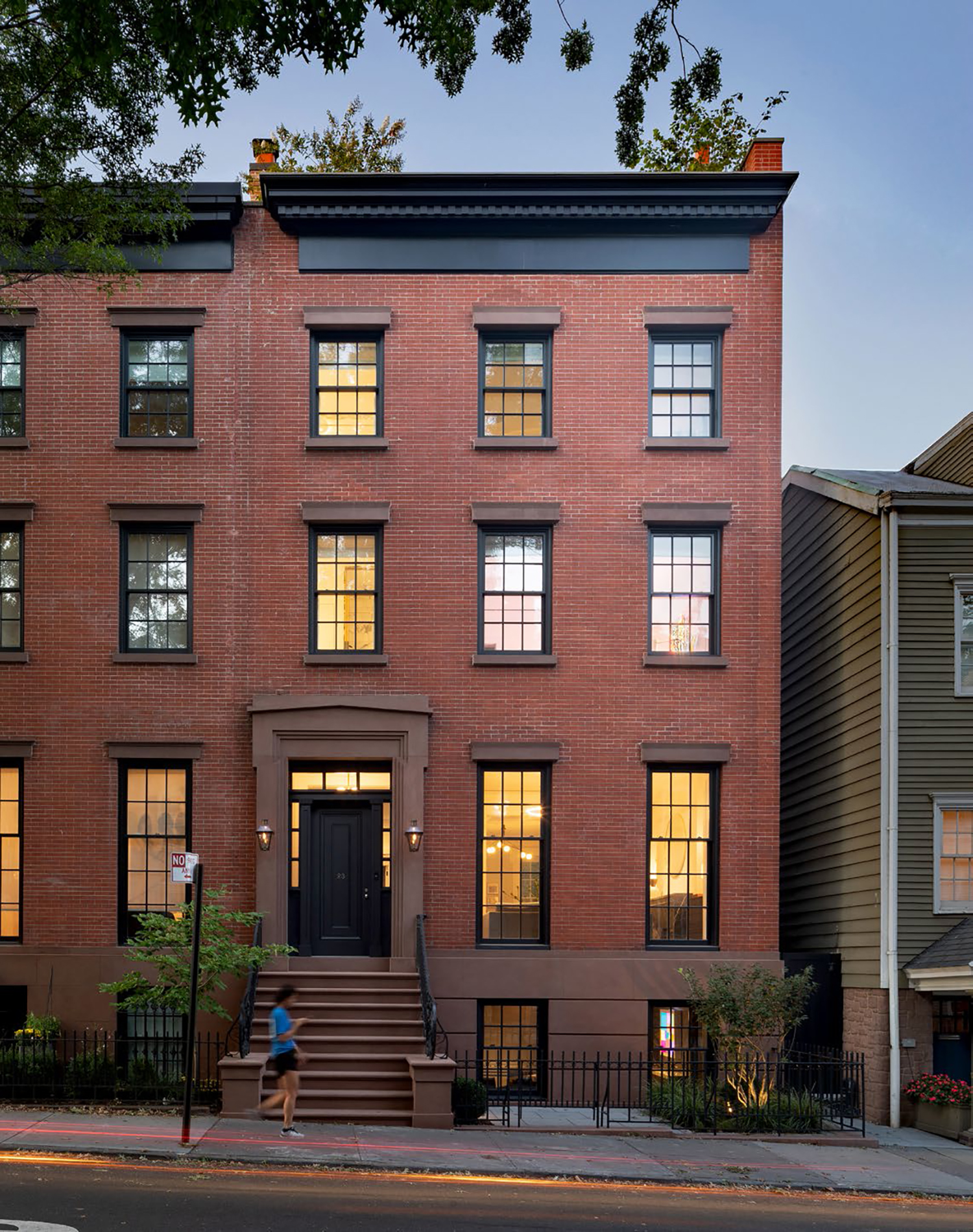 It's not often that architects have a chance to work with a discerning client who has excellent art and design knowledge and is still receptive to new ideas. But for the team at award-winning firm Deborah Berke Partners, that's exactly what they found in Steven Holley, a prominent New York attorney with a serious art collection and a love of architecture.
Six years ago, Holley was considering a move from Manhattan's bustling Union Square to quieter Brooklyn Heights—known for its handsome stock of historic townhouses—when he came across an 1834 brick-faced Greek Revival dwelling with an amusing past. The five-story residence, it turned out, was owned by the Catholic Church and had been occupied by a group of nuns since 1969.
Unfortunately, the nearly 5,000-square-foot abode, set in the leafy Brooklyn Heights Historic District, had been chopped up into a warren of diminutive rooms and purged of nearly all its original detailing. "We basically had to gut it because it was in such bad shape," recalls Holley, who points to Paris architect Joseph Dirand's spare-but-soulful renovations as inspiration for the makeover. "We didn't want to turn it into a white box." Thankfully, Holley knew exactly who could bring the timeworn house into the 21st century: Deborah Berke Partners, the firm he had worked with when crafting his weekend home in Quogue, New York.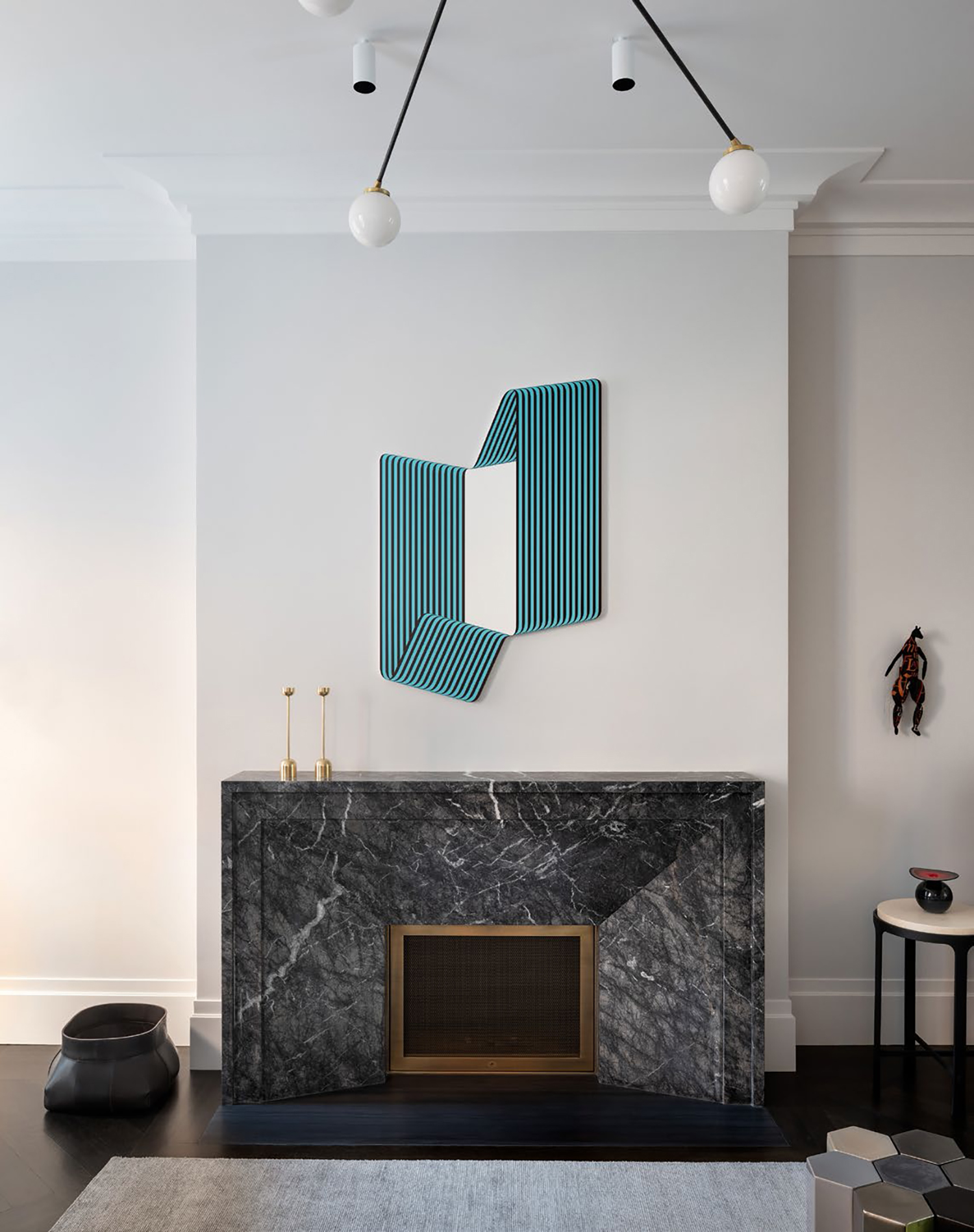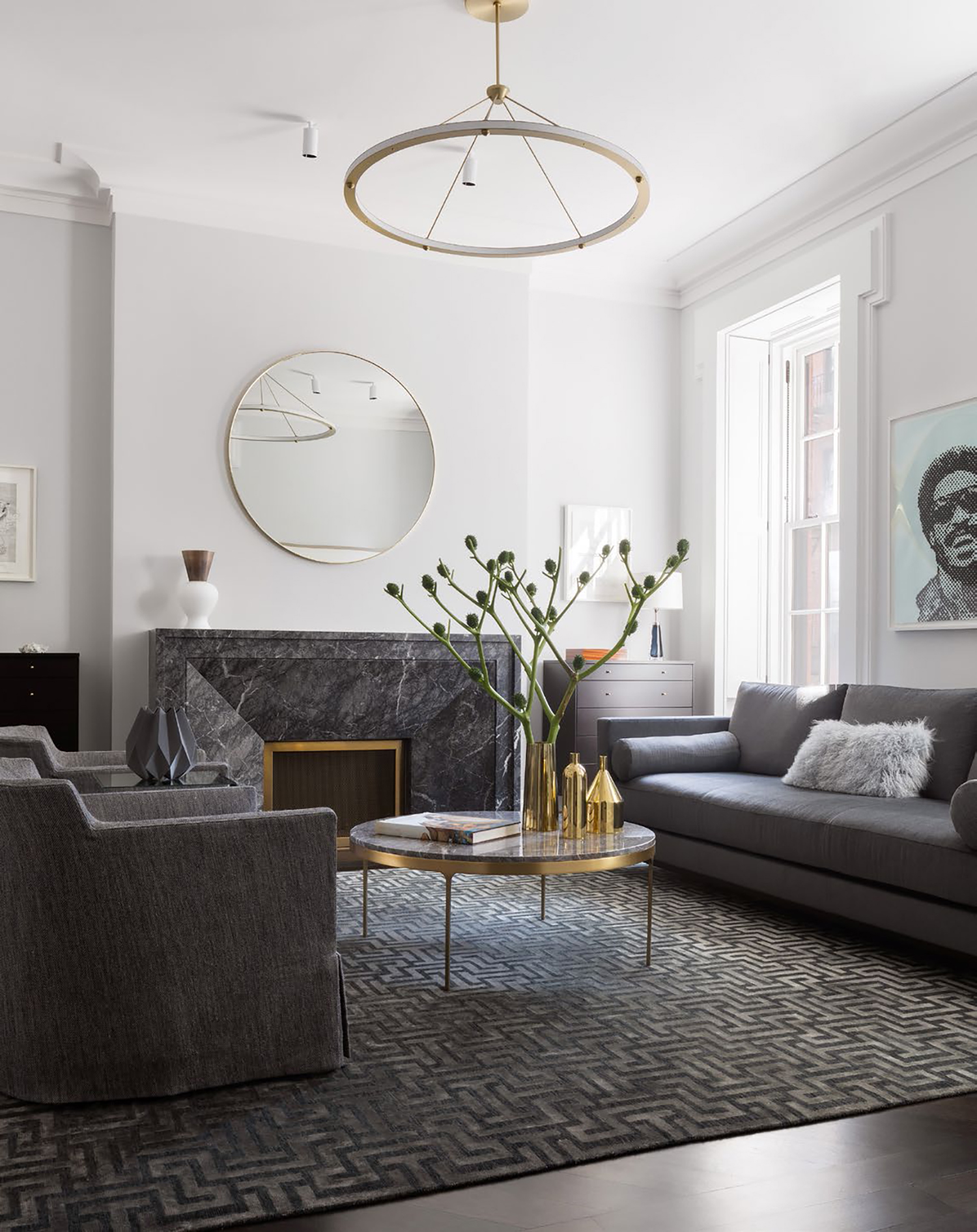 "We always knew the interiors would be modern and that the architecture would have pared-down nods to the Greek Revival," explains Arthi Krishnamoorthy, a partner at the firm who spearheaded the project. The first order of business was restoring the façade to its original glory and then taking the interiors down to the studs. "Structurally, that was the right decision," says Holley.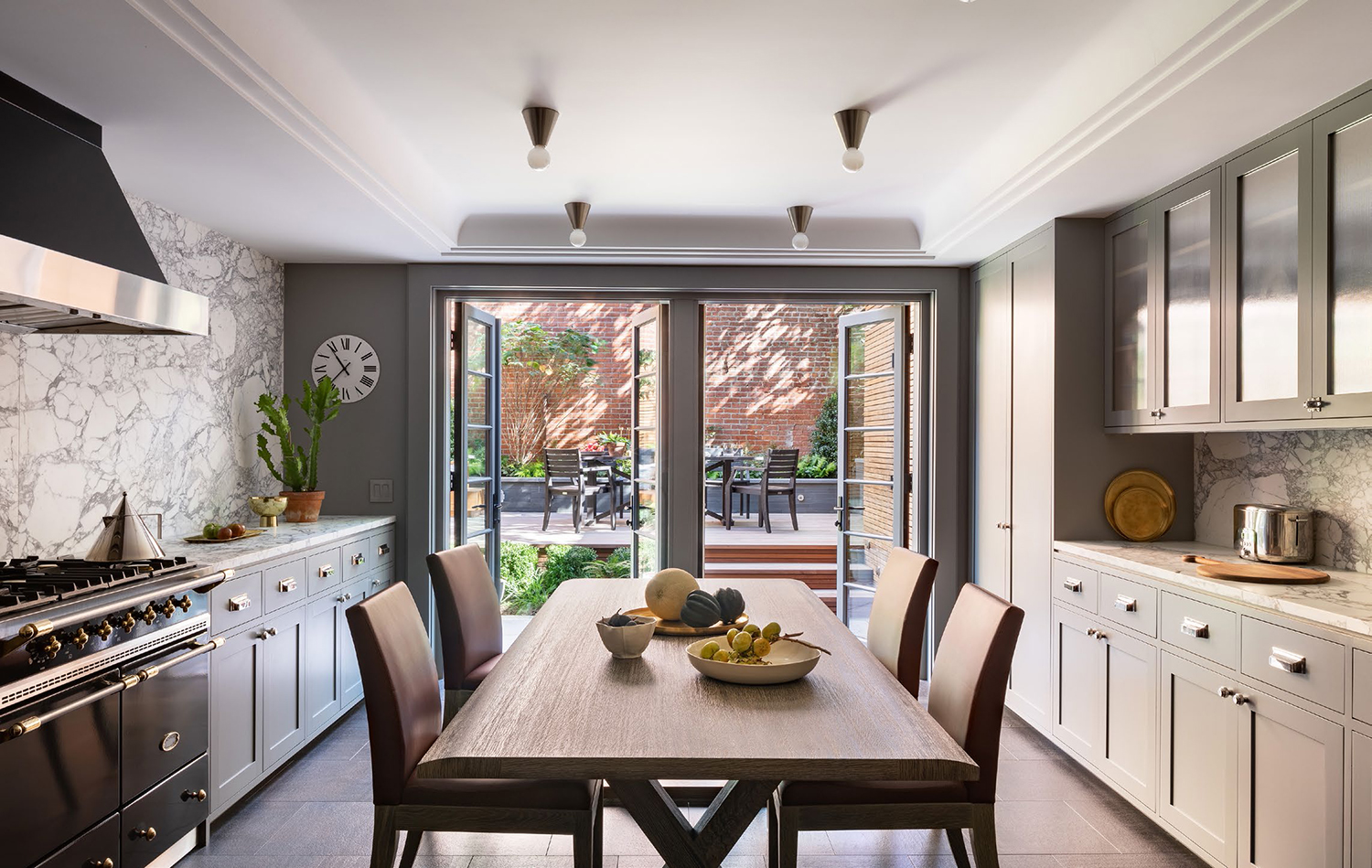 Krishnamoorthy and the team were also granted permission to construct a zinc-clad rooftop addition—set back so as not to be visible from the street—that boasts views of the Brooklyn Bridge and Statue of Liberty. This top-floor space, which features a skylight and terrace, was key in allowing light to filter throughout the home down the sensuous new staircase. "The railing is traditional and looks clean but it's not completely modernist addition," says Holley.
The two-year renovation untangled the uneven floor plan, which now features a generously appointed parlor level with plenty of room for entertaining, a full-floor primary suite with a dressing room, and a garden-level kitchen with a new rear wall and glass doors that open to the terrace. (Gunn Landscape Architecture handled the outdoor spaces.)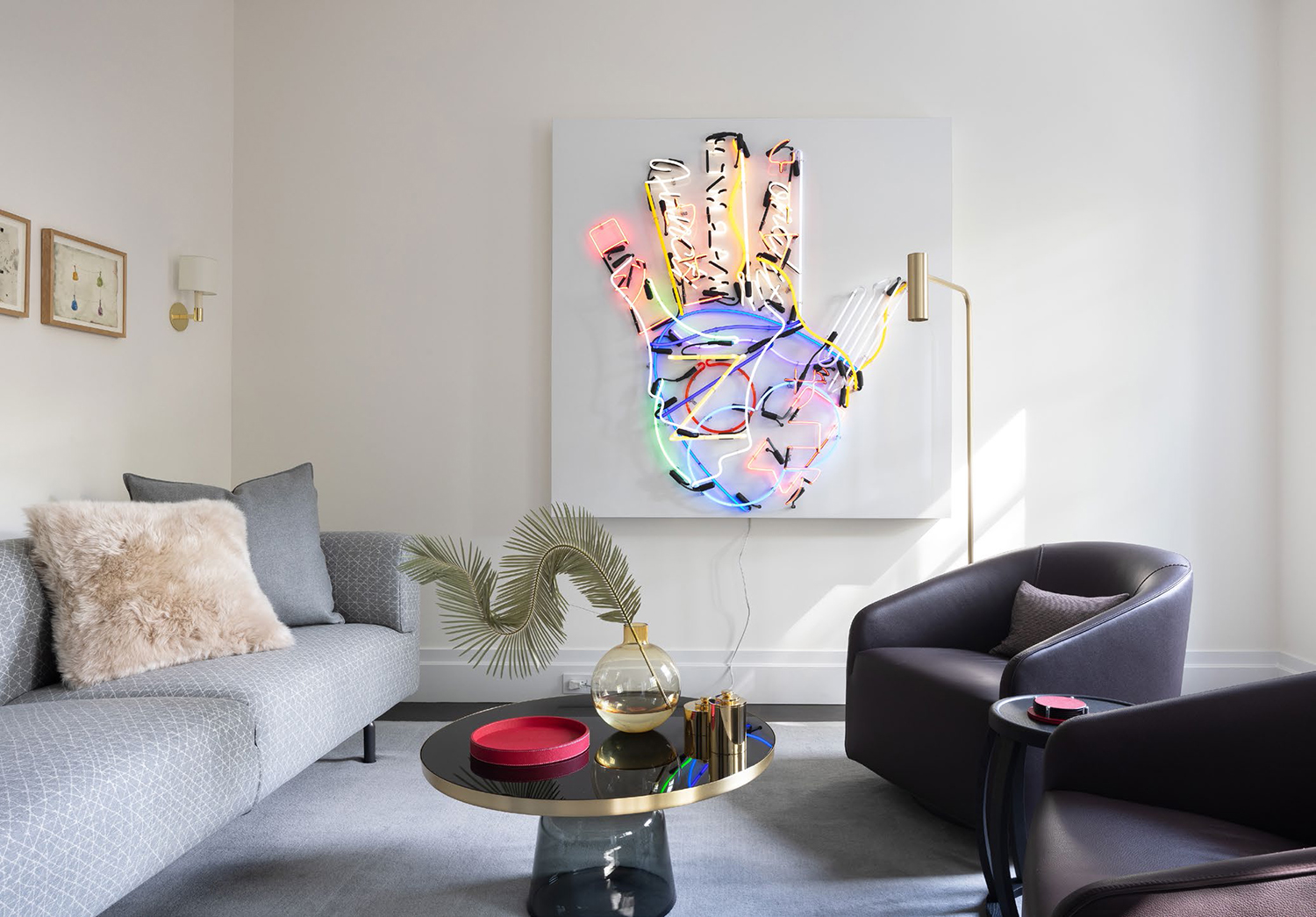 Providing a dose of natural beauty are richly veined Grigio Carnico fireplaces, which anchor several of the rooms, while other architectural flourishes include graceful crown molding and wall paneling, as well as new window and door casings that ground the interiors with a sense of place. "We wanted to highlight the cleanness of the stone and make sure that the furniture didn't fight the architecture," explains Krishnamoorthy.
Of course, chief among the priorities was showcasing Holley's dynamic art collection, which includes works by Phillipe Cognée, Patrick Jacobs, Roxy Paine, Elliott Green, and Dawn Clements. "There was a strong awareness of having good art walls," says Krishnamoorthy. To that end, they deployed a neutral palette utilizing Farrow & Ball grays, tans, and light blues that could be layered upon while also allowing the works, including several new additions, to stand out.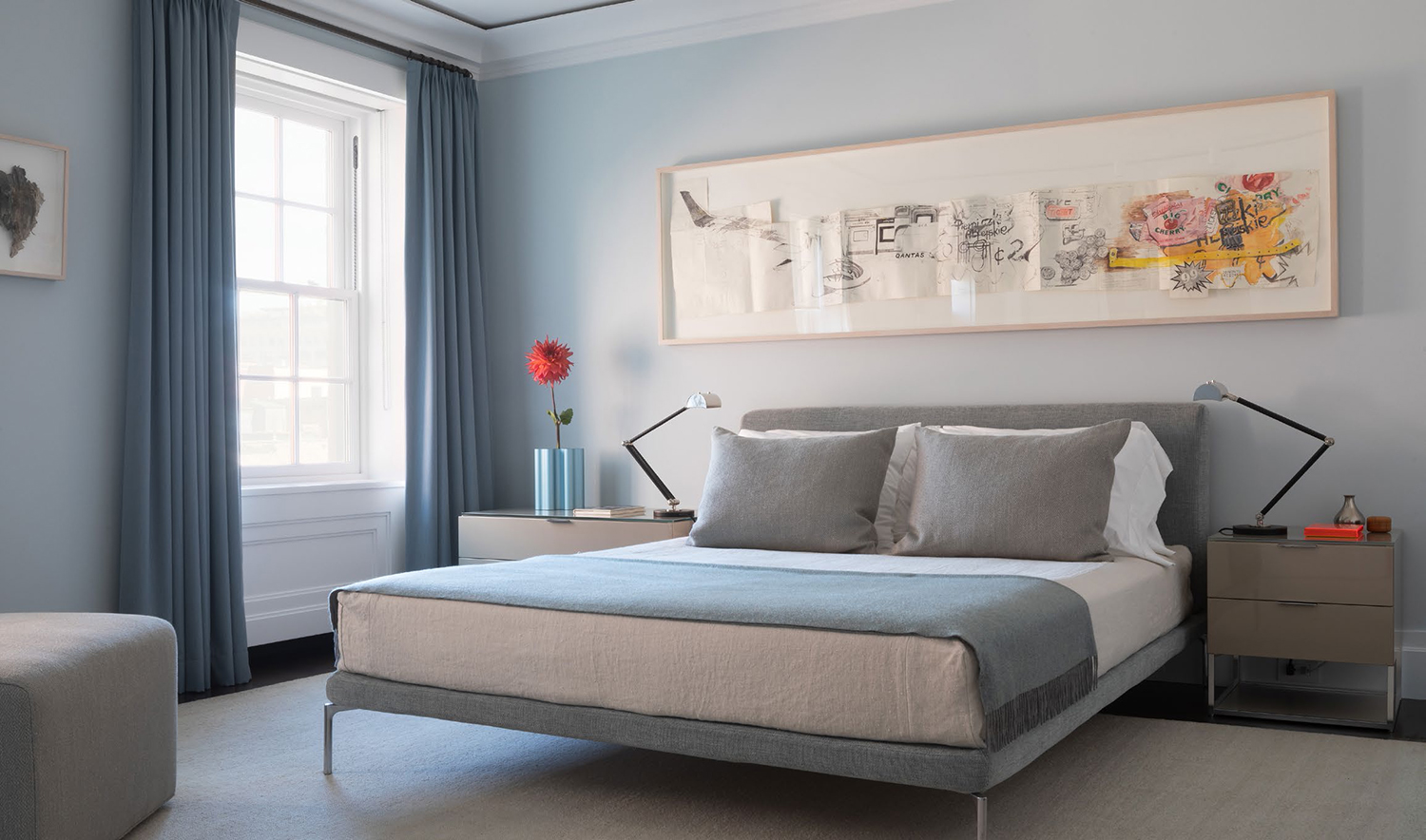 Highlights from the collection are a striped acrylic panel by English artist Terry Haggerty, which hangs above one of the fireplaces; a neon-hand wall installation by Chilean artist Iván Navarro; and a luminous canvas by American painter Spencer Finch, located in the dining room, which plays against an object by Damian Aquiles.
"We spent a day deciding where things would go," recalls Holley. "But I had been collecting with an eye to where each one might belong." And now that the renovation is complete, any new additions are going to need to find another home. "I've already run out of wall space," he says with a laugh.
Next Post