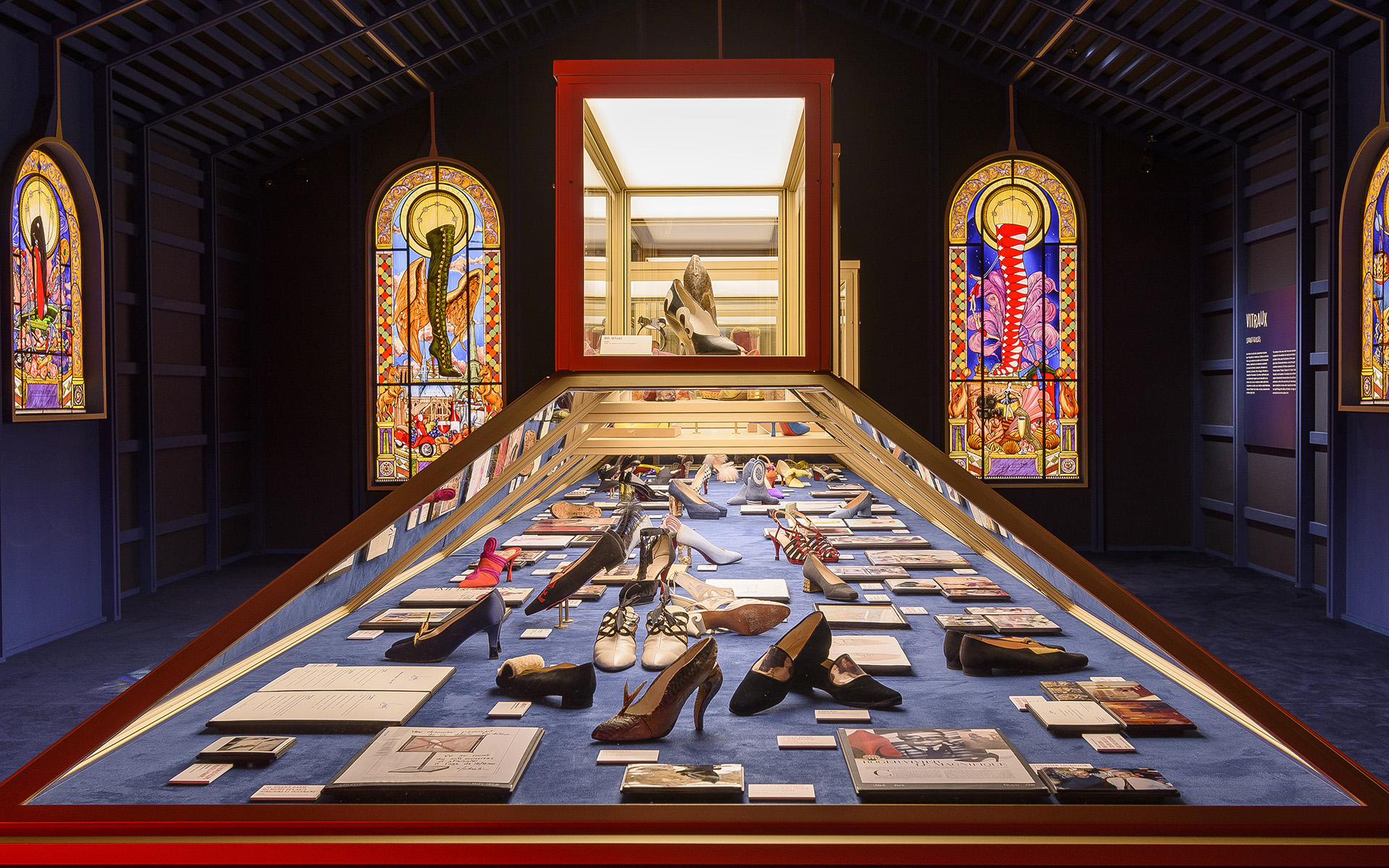 A Dazzling Survey of Christian Louboutin's Career Sheds Light on His Artful Inspirations
Never too much of a good thing: the second iteration of an all-embracing Christian Louboutin exhibition arrives in Monaco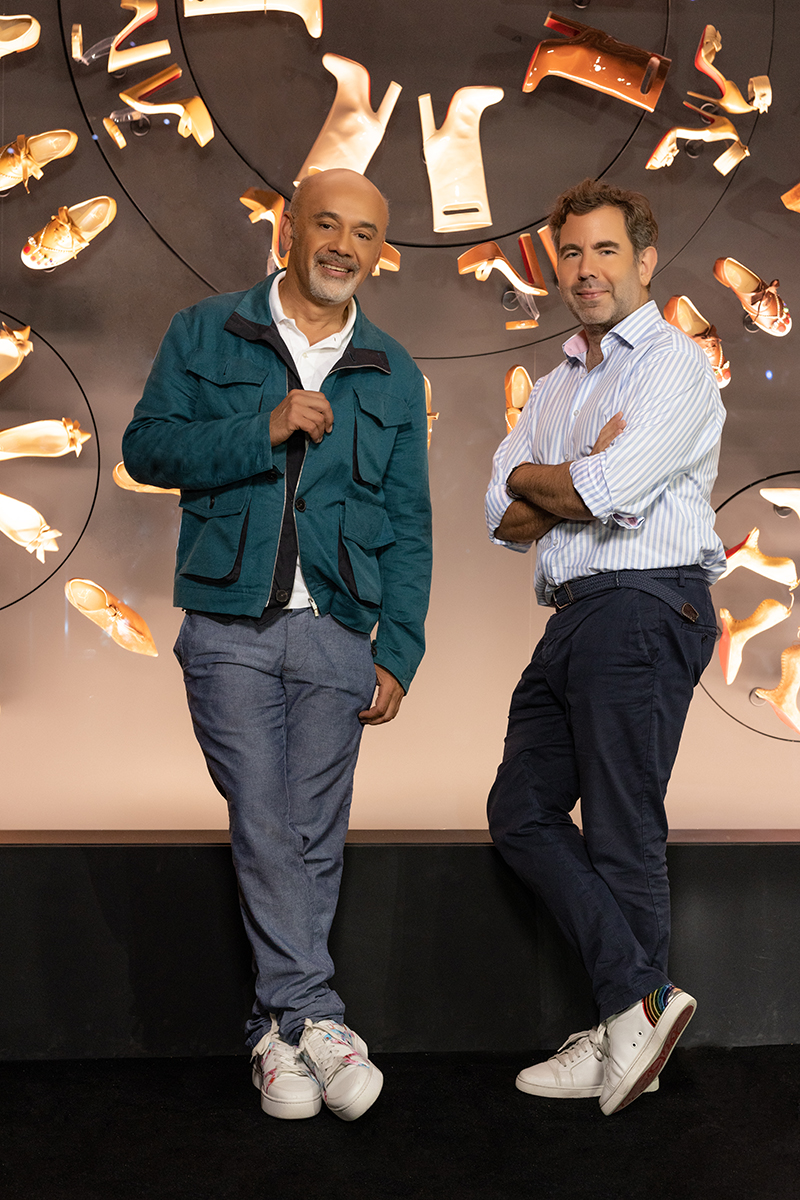 At the heart of an exhibition covering the thirty-year career of the Parisian shoe designer Christian Louboutin, that opened last Thursday in Monaco, is a full-size replica of a suburban English sitting room circa 1970. There are lace doilies and ornaments, patterned carpets, tied together by a color scheme of mustard, brown and sage, as well as the occasional Louboutin shoe. But look closely, and those figures in the toile du jouy-ish wallpaper are having rather more than a sweet kiss, and even the carpets turn out to be covered in images of serious carnality.
"You can be fooled by appearances," says Olivier Gabet, who curated the show. The super-sexualized figures are taken from the work of Pierre Molinier, a painter and photographer who died in 1976, and whom Louboutin admires.
The sitting room is a fitting metaphor for Louboutin, who might be synonymous with skyscraper heels and studded thigh boots, but is at heart a master craftsman, artist, and devoted art historian. In fact, his attraction to spikes and leather is derived from medieval armor and leather furniture, but as Gabet points out, there has to be room for open interpretation and shifts in meaning. This exhibition, which occupies 13 rooms, certainly allows for that.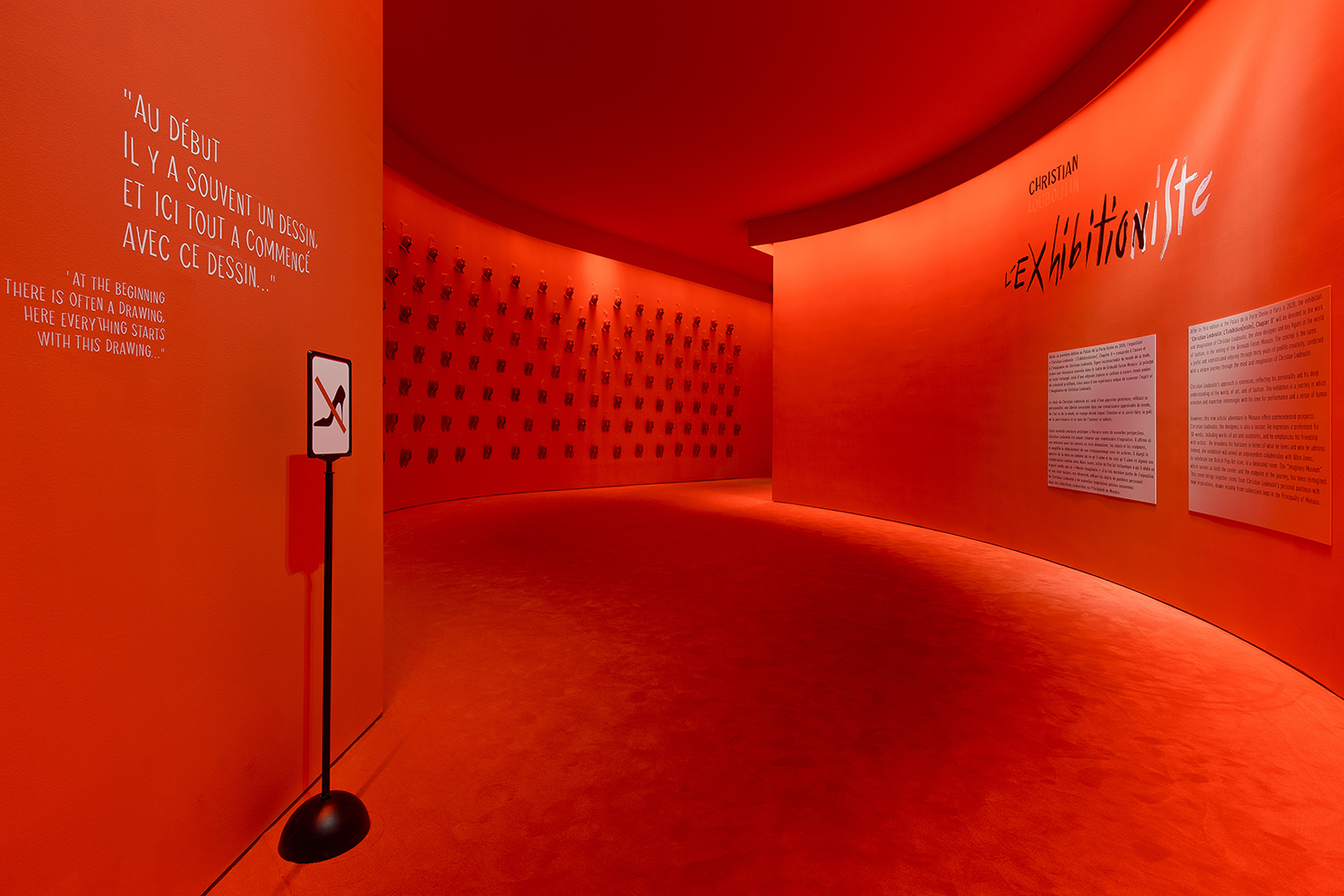 The show had its first outing in Paris at the Palais de la Porte Doree, which in Louboutin's youth housed the city's ethnographic museum. He used to visit as a child, enthralled by a sign at the entrance showing a big red cross over a high heeled shoe, forbidding women from entering in stilletoes. (It might even have kickstarted his passions for footwear.) Now at the vast Grimaldi Forum in Monaco, a stylized version of the sign greets visitors, but this is no museological space. Here, Gabet and Louboutin, who is the exhibition's artistic director, have taken advantage of this truly blank canvas, running riot with changes of pace, atmosphere and exhibition-making. While Room 6 analyses and explains the shoe-maker's craft, Room 12 is a darkened space where photography by David Lynch depicts women in unwearable fantasy shoes. It's a continual play between reality and imagination. Shoes, after all, run the gamut from necessary to deviant. 
"The way we work together is fantastic," says Gabet, who leaves his post as director of the Musee des Arts Decoratifs in Paris on 1 September, to become director of decorative arts at the Louvre. "Christian has a great sense of narrative, and depth, and an incredible grasp of culture. My role is to provide advice, not to be intrusive." He tells me that they were introduced by Kristin Scott Thomas.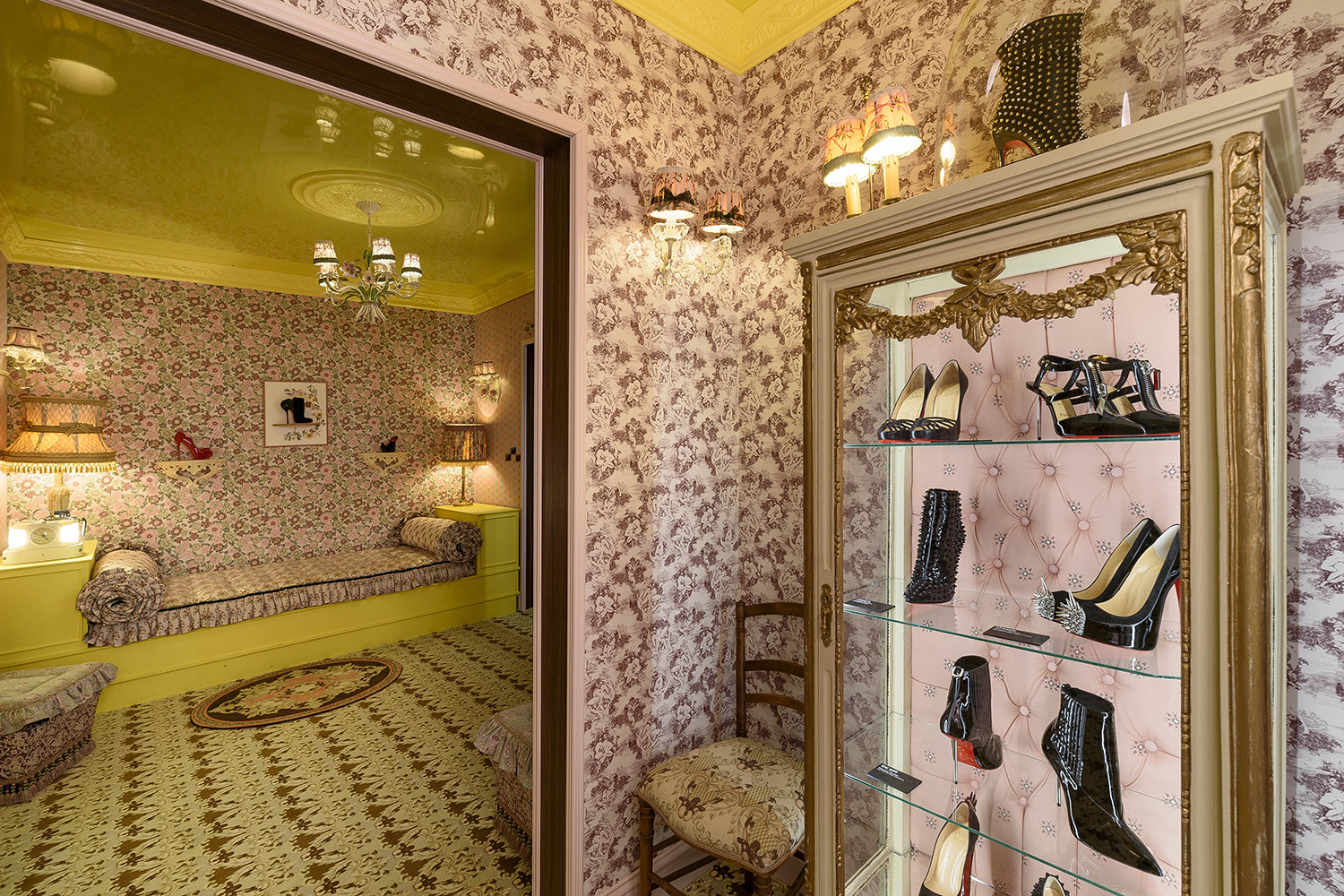 Indeed, Louboutin's obsession with both detail and cultural history seem omnipresent. In a sweeping circular space with pale ivory walls sit the most highly crafted pieces. There is one pair with heels and toes encrusted with shells; or the Wedgewood shoe, inspired by the classic blue and white English porcelain, and shown here for the very first time. "We just had it remade especially from the drawings," says Gabet. "No one knows where the original is." Others are covered in gold leaf, or embellished with exquisite fans of feathers, or have heels made by the radical British jeweller Andrew Logan or Marie-Laure Vautrin, daughter of Line. There are shoes derived from the Warhol flower painting which hangs on the wall of another room.
Rather sadder is an exhibit in a room inspired by Bhutanese theatre ("I love Bhutan!") where cabinets with scalloped frames contain work from the world of performance. A pair of shoes made for Michael Jackson's final tour, like knitted jewel-encrusted spats over blingy patent toes, remain unworn.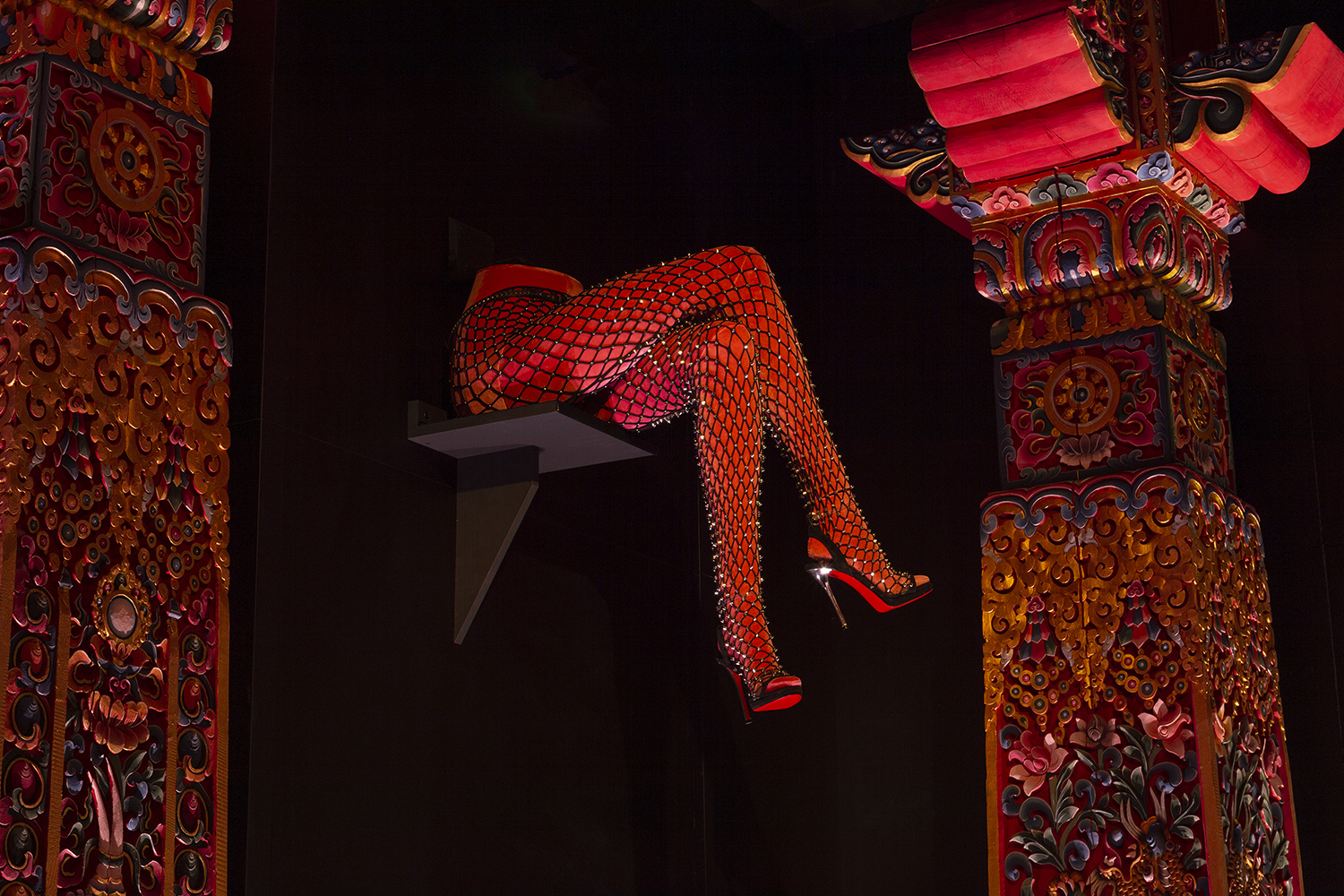 When Louboutin arrives, he is looking ice-cream chic in a pink linen jacket and white shirt.
He is thrilled with the exhibition, delighted, he says, to have had a second go and that a third version will travel to China in a couple of years. "I'm instinctive as a person and in the way I work," he says, "and this has given me time to think. Also this space is so flexible, we've been able to enrich the show." Louboutin is surprised by certain revelations, too. "I can see how my work has changed," he says. "When I look at an early work – for a German Princess, Dora – it looks like a big shoe, though she didn't have a big foot."
"It's one reason I love fashion. It allows you to make links across time, and social and pop and high culture."

Olivier Gabet
In the tenth room—an imaginary museum—objects and artworks that inspire the designer collide in a Wunderkammer of near absurd variety. ("I am an extremist," says Louboutin.) There are Helmut Newton nudes, Ancient Eyptian feet, a contemporary necklace by Victoire de Castellane in blue enamel, Nepalese ceremonial regalia, a work by Gilbert + George, a masquerade costume from Bolivia. "It talks across generations and cultures. Louboutin's own work has both a historic and a modern sensibility," says Gabet. "It's one reason I love fashion," he continues – he curated standout Dior exhibition in 2017. "It allows you to make links across time, and social and pop and high culture." From the National Museum of Monaco come maquettes of stage designs by Andre Derain, a flamboyant silk headdress worn by Josephine Baker and costumes by Leon Bakst for the Ballets Ruses.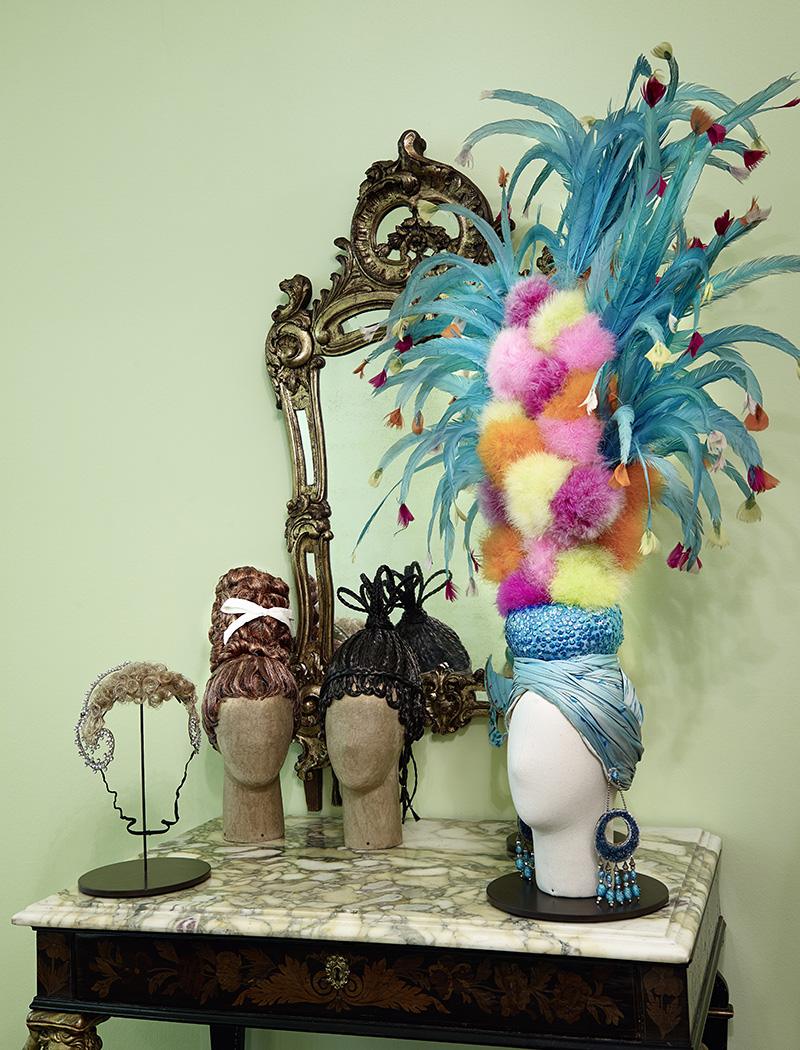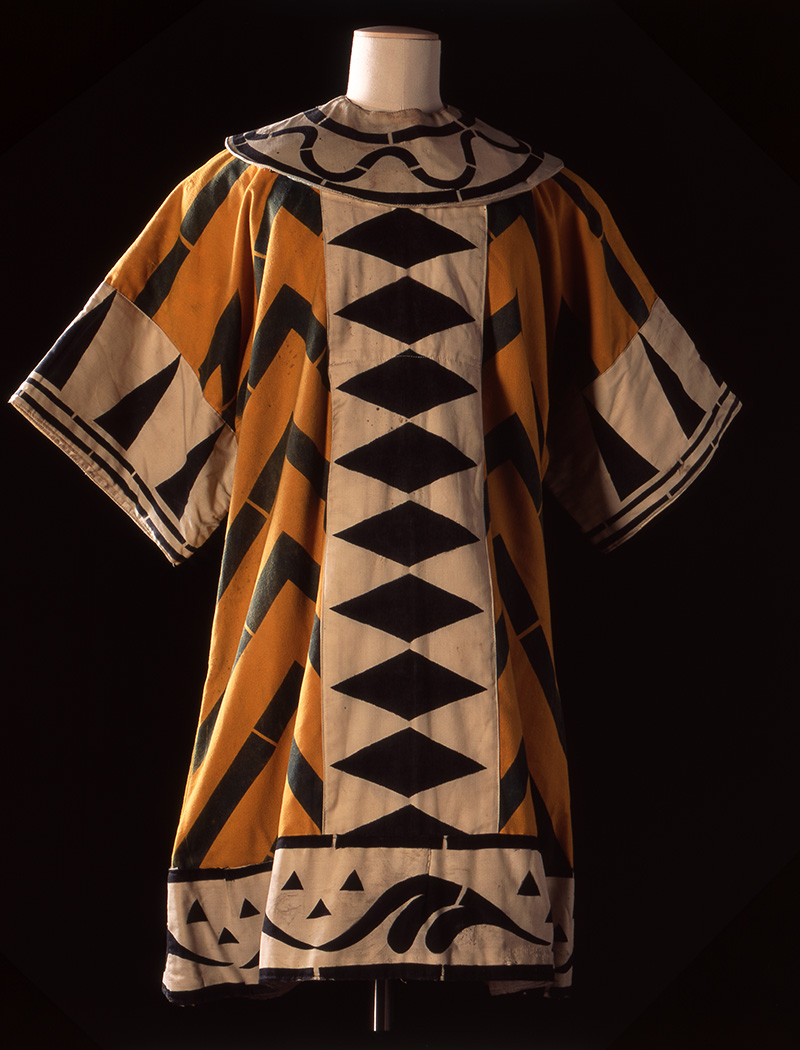 Meanwhile Monaco's most famous resident has a subtle presence here. Shoes made for Princess Caroline are dotted through the exhibition along with famous Warhol polaroids. With brother Prince Albert, she offered to open the show, and the pair enabled the loans from Monaco's museums. 
She's like my fairy godmother," says Louboutin. "We've been friends since she came to my store in Monte Carlo in 1991. She was one of my first customers, and helped to seal my reputation. And now she's opening my show." Then he looks a little serious. "It is," he says, "going to be quite emotional."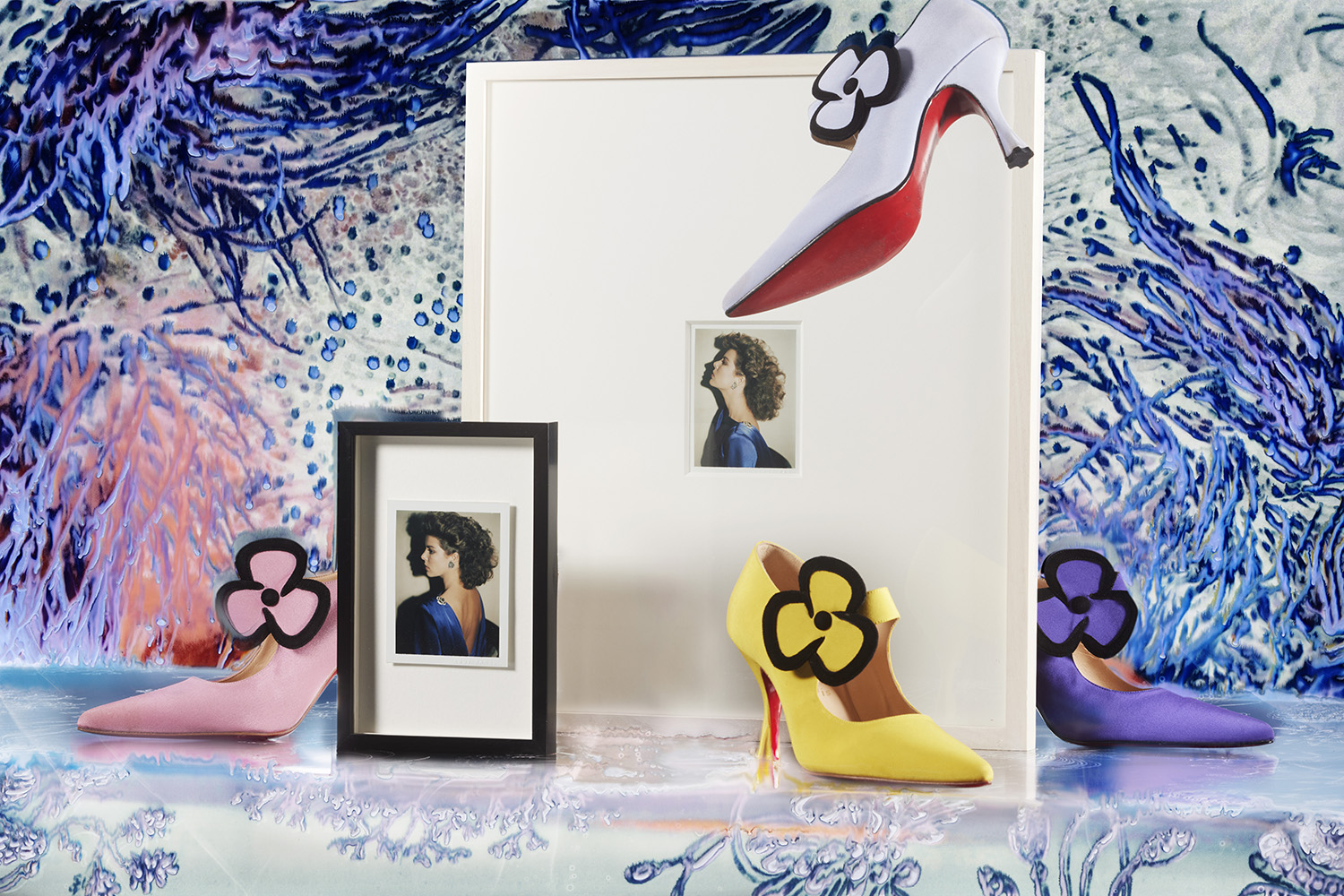 Christian Louboutin, L'Exhibition[iste] Chapter II" is at Grimaldi Forum until 28 August 2022.
Next Post