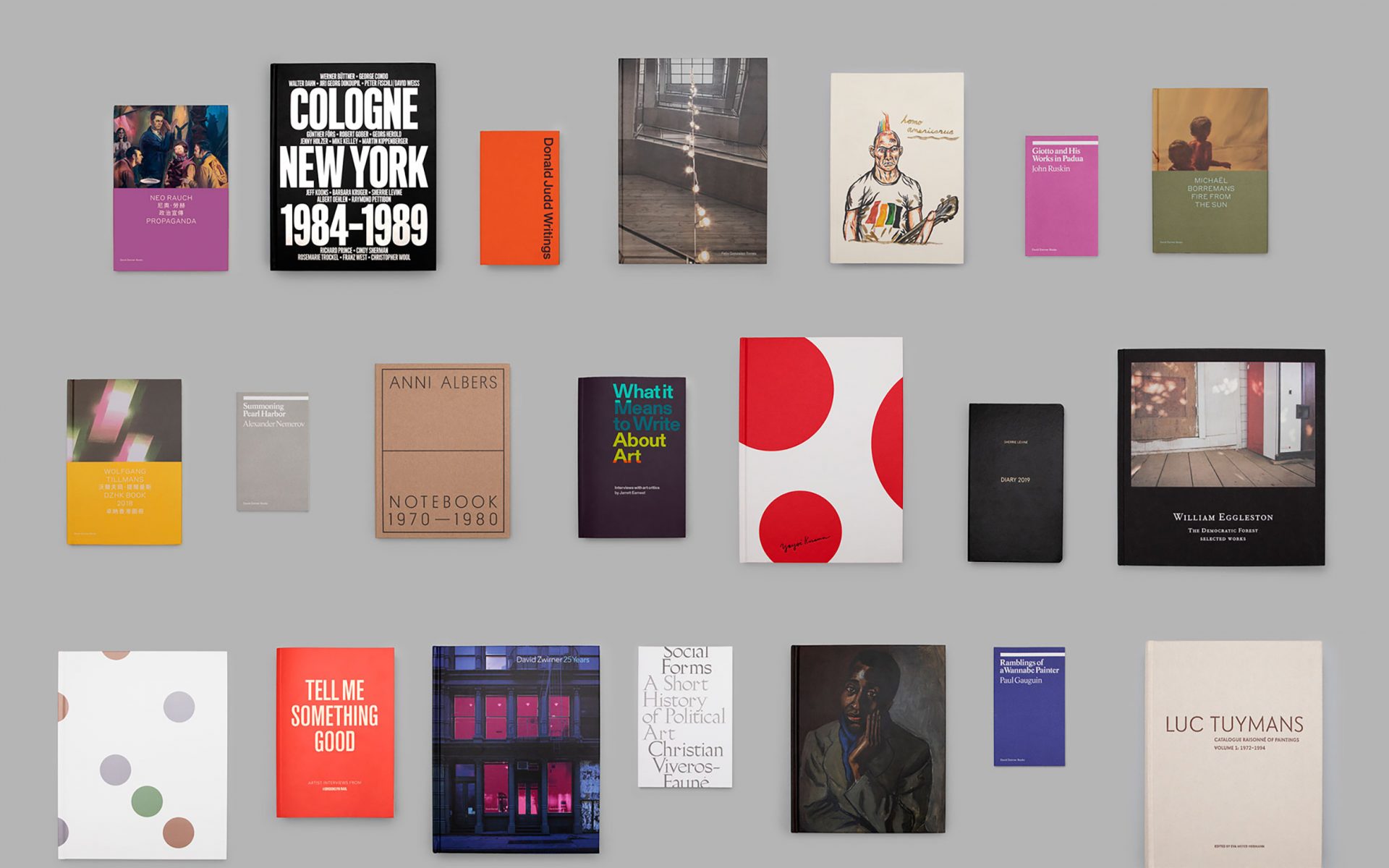 David Zwirner Books Inks Deal with Simon & Schuster
The major gallery's publishing arm has entered into a distribution agreement with the publishing giant
Publishing giant Simon & Schuster and art gallery imprint David Zwirner Books have announced that they've entered a distribution agreement. Under the deal, David Zwirner, which has locations in New York, London, and Hong Kong, will become the first art gallery to have mainstream trade distribution of its books in North America.
Under the agreement, which goes into effect in August, titles released by David Zwirner Books—previously distributed by Artbook | D.A.P.—will be available nationwide wherever books are sold.
"David Zwirner Books has redefined what a gallery publisher can be and is now responsible for many of the most exciting and dynamic art books in the industry. We have been impressed by David Zwirner Books' editorial focus, the quality and range of its titles, and its traction both within the art world and beyond. We are eager to bring their impressive titles to readers across the U.S.," Michael Perlman, vice president and general manager of Simon & Schuster Publisher Services, said in a statement.
David Zwirner Books has grown rapidly since it was founded in 2014, with its business doubling every year in both sales and number of titles published. It now releases over 30 books per year, with more than half of them expanding beyond the David Zwirner gallery program. Lucas Zwirner joined the company as editorial director in 2015 and has spearheaded the expansion of the editorial platform to create books for the general trade market.
Recommended: Manhattan's Famed Halston House Sells for $18 Million
Highlights of the past few years include Donald Judd Writings (2016); William Eggleston: The Democratic Forest, Selected Works (2016); Anni Albers: Notebook 1970–1980 (2017); R. Crumb: Bible of Filth (2017); The Sweet Flypaper of Life (2018), which was recently reviewed in the New York Times Book Review; What It Means to Write About Art (2018); Yayoi Kusama: Festival of Life (2018); and the Ekphrasis series.
Thames & Hudson will remain the distributor for David Zwirner Books outside of North America. "I am absolutely thrilled to be partnering with one of the most storied American publishing houses—I couldn't imagine a better distribution partner for David Zwirner Books," Zwirner said in a statement. "Simon & Schuster's outstanding sales and marketing teams will provide a vital framework for our future growth."
Next Post