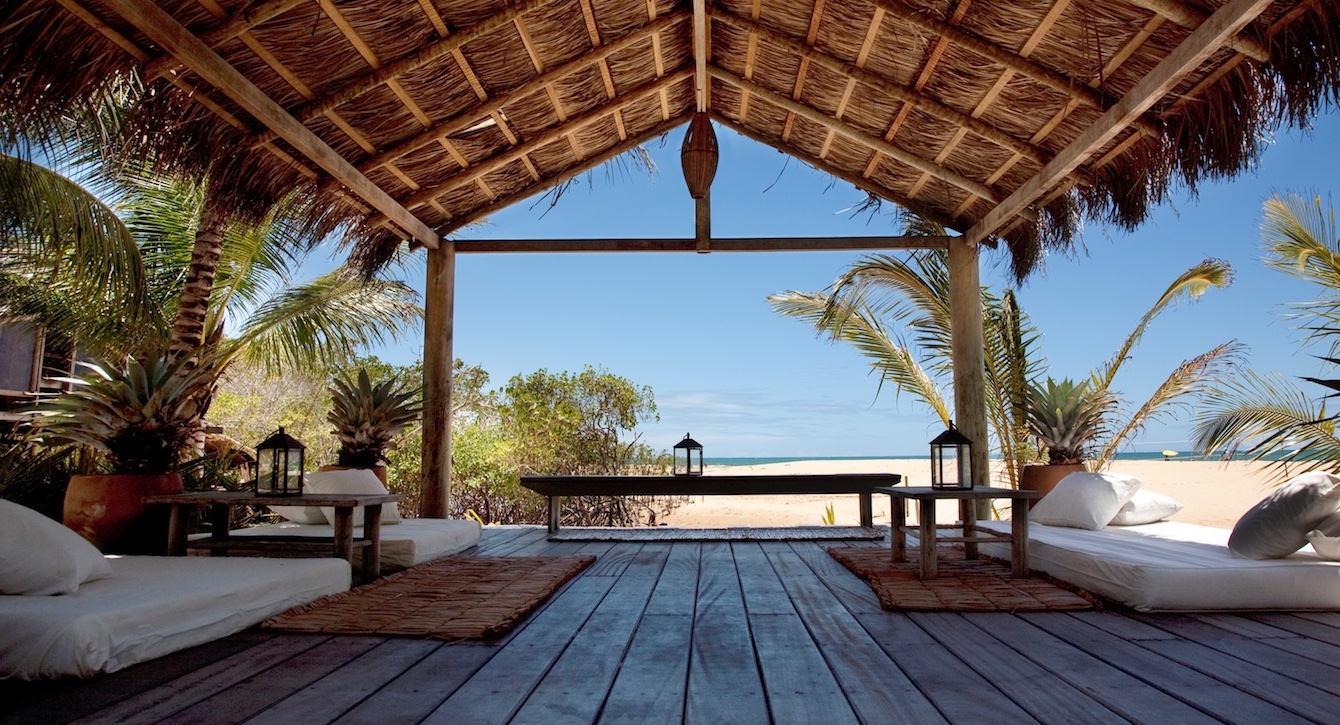 9 Luxury Hotels with Artist-in-Residence Programs
Creatives are sure to be inspired by a stay at these art-filled properties
A hotel's primary function may be to provide a home away from home for travelers, but more and more properties have created amenities and programming that make them a destination in their own right, from Michelin-starred restaurants to in-house art exhibitions. In the art world, there are a crop of hotels that take it one step further to actually bring the artists in, inviting them to stay on-site and respond directly to the unique architectural features. We take a look at nine such hotel artist-in-residence programs at luxury properties around the world.
The Old No. 77 Hotel & Chandlery, New Orleans 
Just a few blocks outside the French Quarter in New Orleans's burgeoning CBD is this 165-room hotel set in a former warehouse. Every July, the appropriately industrial-chic property hosts one visiting artist to create a series of works inspired by the city. Art aside, the Old No. 77 Hote & Chandlery is known for its restaurant, Compère Lapin.
Belmond Mount Nelson Hotel, Cape Town
Originally opened in 1899, the historic Belmond Mount Nelson Hotel boasts English colonial flair. In 2017, the property established its artist-in-residence program, choosing Nelson Mandela's portraitist, Cyril Coetzee, for the honor. Guests can have their portraits painted by Coetzee, or they can schedule a painting class with him.
45 Park Lane, London
Part of the Dorchester Collection, 45 Park Lane is a modern Art Deco hotel, home to artist in residence Jill Berelowitz. The sculptor not only displays her works on-site but also brings guests into her studio for visits. (Her first exhibition takes place there in October 2018.) The hotel also puts on a series of exhibitions of both established and emerging contemporary British artists.
Andaz Scottsdale Resort & Spa, Scottsdale, Arizona
The desert-meets-metropolis town of Scottsdale, Arizona, might be more famous for its spas and golf courses, but it has an impressive art scene too. Take, for instance, the artist-in-residence program at the Andaz, which is a partnership with the Cattle Track Art Compound, an artist community founded in 1936. Local artists, jewelers, potters, and performers lead classes and other interactive events for guests.
The Vagabond Club, Singapore
Iconic designer Jacques Garcia draped the chic Art Deco Vagabond Club in his signature luxurious style, transforming a row of colonial shop houses into a stunning boutique stay. The swanky hotel's artist-in-residence program, which is the first of its kind in the country, invites artists from around the world to perform at the hotel's salon and mingle with guests. (The program focuses on performing artists, writers, musicians, and DJs.)
The Ace Hotel, New York
Ace Hotel New York is known for its art programming, and its property in New York has a rather fun residency. Every Sunday, an artist is invited to spend the night at the hotel to reveal a new artwork in the morning. Art and design institutions such as the Museum of Art & Design, Eyebeam Art + Technology Center, and Printed Matter are regular partners.
Recommended: Peter Marino to Open his Own Art Foundation in the Hamptons 
Art Ovation Hotel, Sarasota, Florida
A new boutique hotel in Sarasota, Art Ovation, located in a region known as Florida's Cultural Coast, is an art-centric property with a space called the Studio, which provides resources for artists as well as opportunities for guests to interact with artists. This summer, visitors can even see an exhibition on Georgia O'Keeffe and Alfred Stieglitz, which is on view through November 17. 
Ritz-Carlton, Toronto 
Known as the "Crazy Plate Lady," painter Jacqueline Poirier is the official artist in residence of the Ritz-Carlton, Toronto. Formerly a server at the hotel's restaurant, Toca, Poirier now paints the chargers on display throughout the dining room—and the ones used by guests on the tables.
UXUA Casa Hotel & Spa, Trancoso, Brazil
On a remote stretch of coast in the Brazilian state of Bahia, the UXUA Casa Hotel & Spa invites artists and designers to take multiweek residencies in one of its ten beautiful villas, creating new works with local materials. Many of the works are then incorporated into the decor of hotel, or they're put on display in the on-site Casa Das Artes.
Next Post