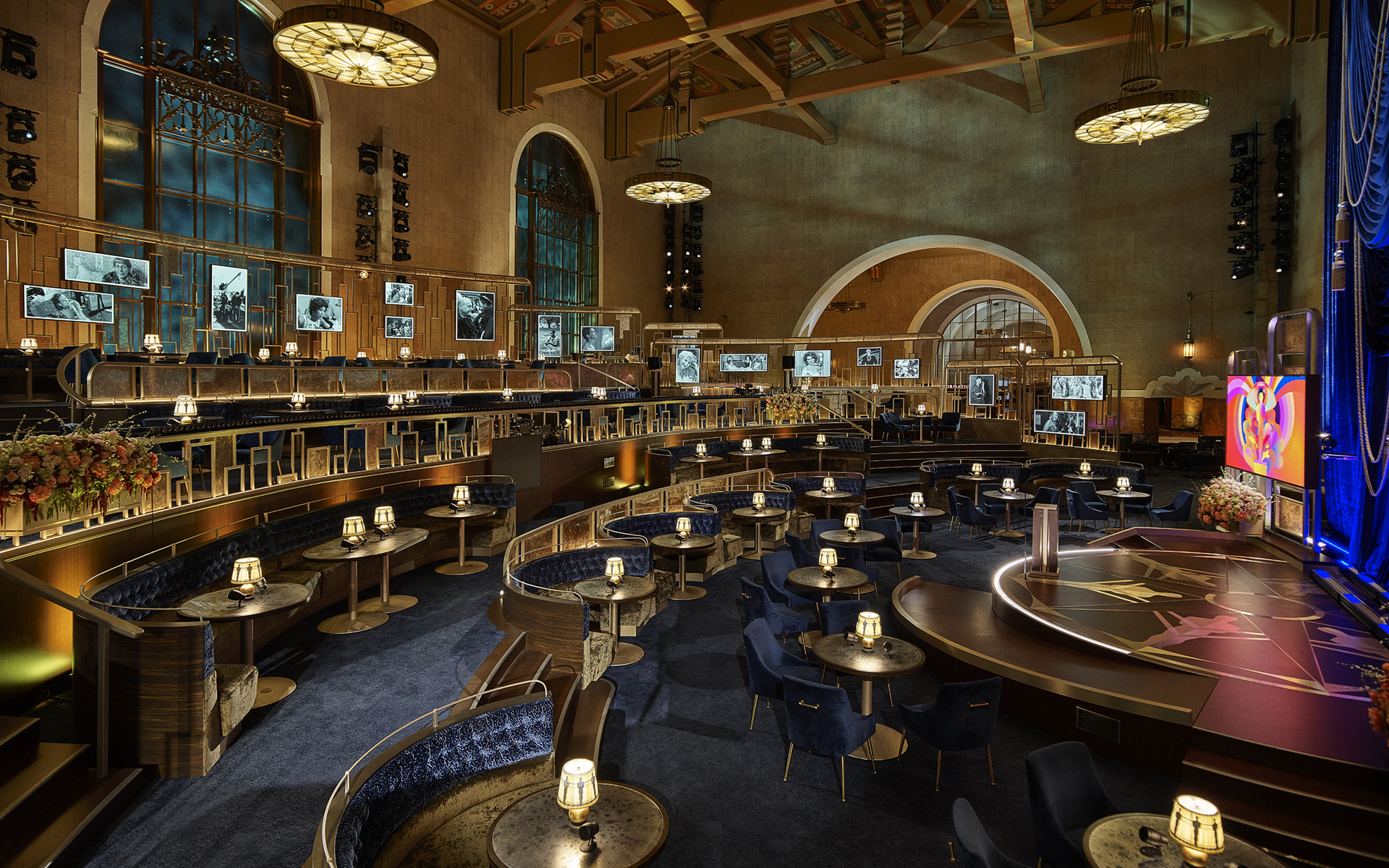 How David Rockwell Transformed L.A.'s Union Station for the 2021 Academy Awards
The Rockwell Group president crafted four glamorous spaces at the 1939 Mission Moderne landmark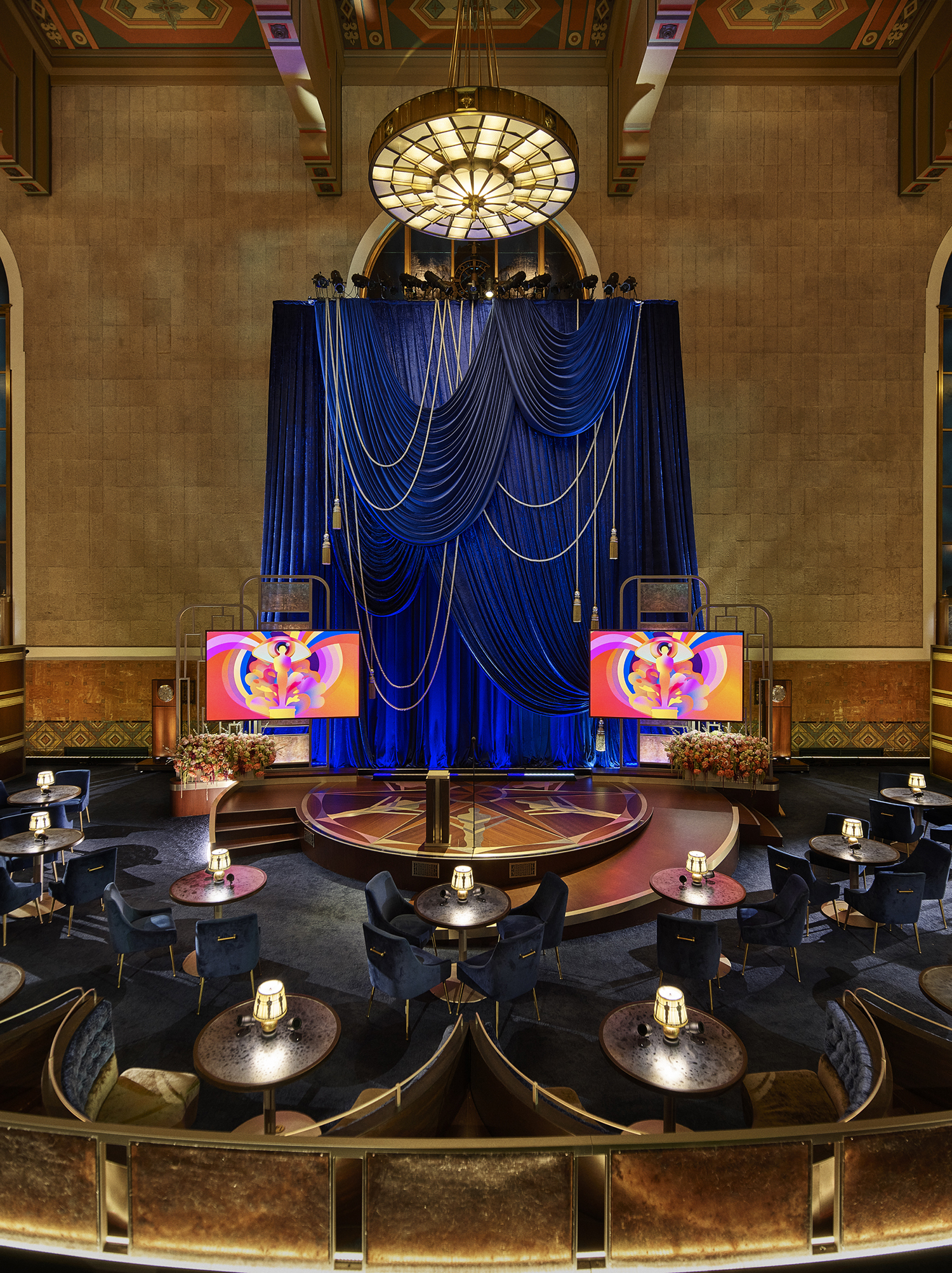 The Academy Awards may have been a toned-down affair this year, but the dazzling sets conceived by acclaimed architect David Rockwell were just as glamorous as ever. In a departure from the past eight years, when Hollywood's biggest night took place at the Dolby Theatre, Sunday's affair was hosted at the 1939 Union Station, a Mission Moderne landmark that remains the largest railroad passenger terminal west of the Mississippi. The Rockwell Group president, who crafted cinematic sets for the show in 2009 and '10, masterminded a supper club–style setting within the edifice's ticket concourse and waiting room, as well is its north and south patios.
"It was an honor to design the Oscars ceremony in such a critical year for cultural production," said Rockwell in a statement. "People crave shared experiences, especially now, so we tried to create a celebration of the type of communal arts we've been missing. The Oscar ceremony is always intimate and grand at the same time, more so this year with Union Station's soaring details and historic details. We conceived a room within a room that made circulation intuitive, enveloped the audience in an intimate embrace, and also created a space in which the action happens everywhere, not just on stage."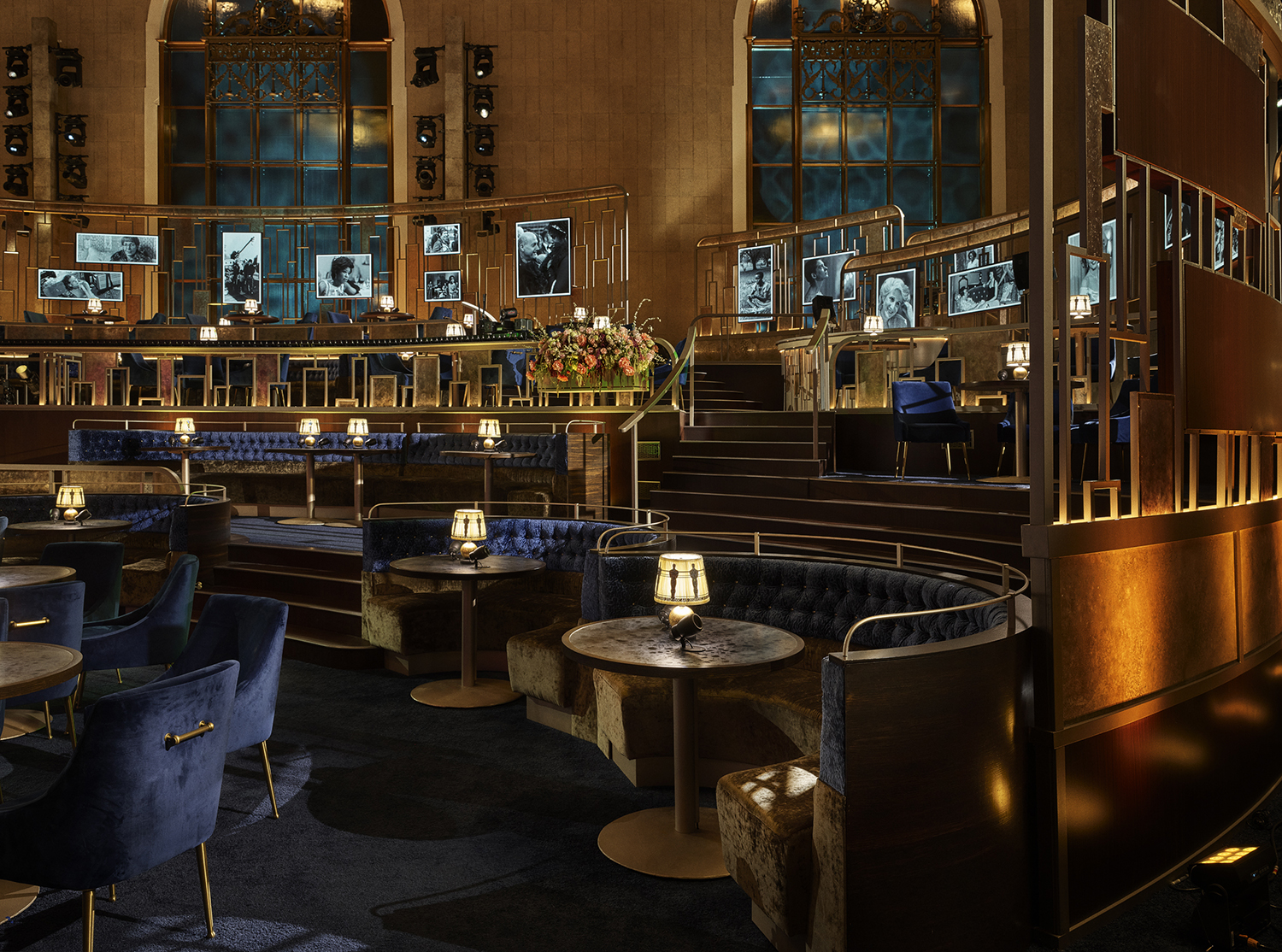 Because the building is a protected Los Angeles landmark, the design team was prohibited from making any permanent changes to the space. The amphitheater-style seating arrangement features rows of custom-made café tables—all socially distanced, of course—and curving banquettes in sumptuous blue and gold textiles. Each table was affixed with its own speaker as well as Oscar-inspired lamps. In the center of the arrangement was a multi-tiered thrust stage composed of dark wood inlaid with metallic silhouettes of the iconic Oscar statue.
All together, the pieces perfectly complemented Union Station's existing architectural flourishes, including the Art Deco–inspired brass chandeliers that reportedly weigh more than 3,000 pounds each.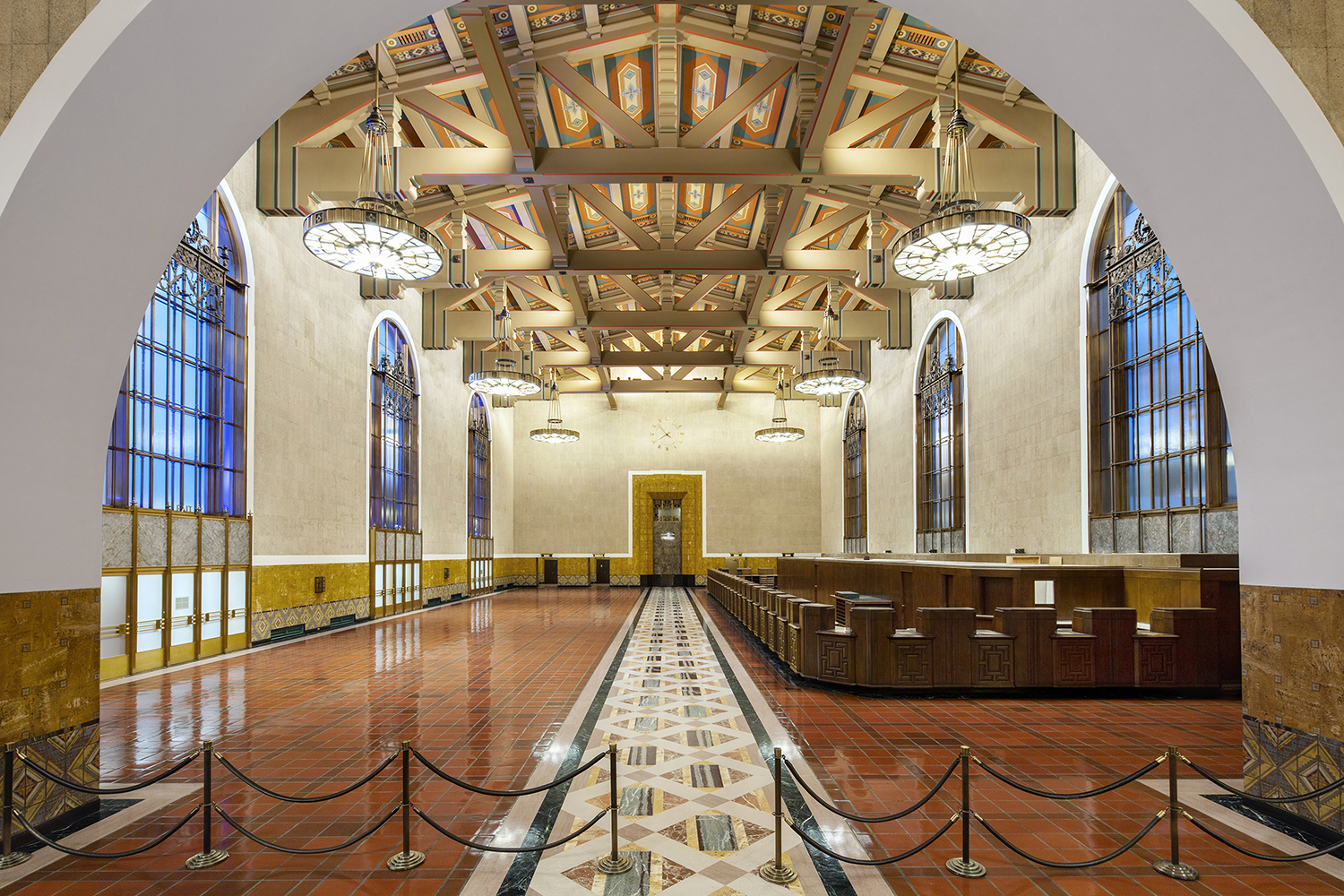 Outside, the landmark's north patio provided nominees and guests with a Maxfield Parrish–inspired terrace to celebrate before and after the ceremony. Roche Bobois provided Rockwell Group with chic furnishings, including Mah Jong lounge chairs clad in Missoni fabric and Cute Cut cocktail tables. Creating an ethereal atmosphere were towering trees adorned with thousands of flowers and over a hundred hanging lanterns.
Next Post