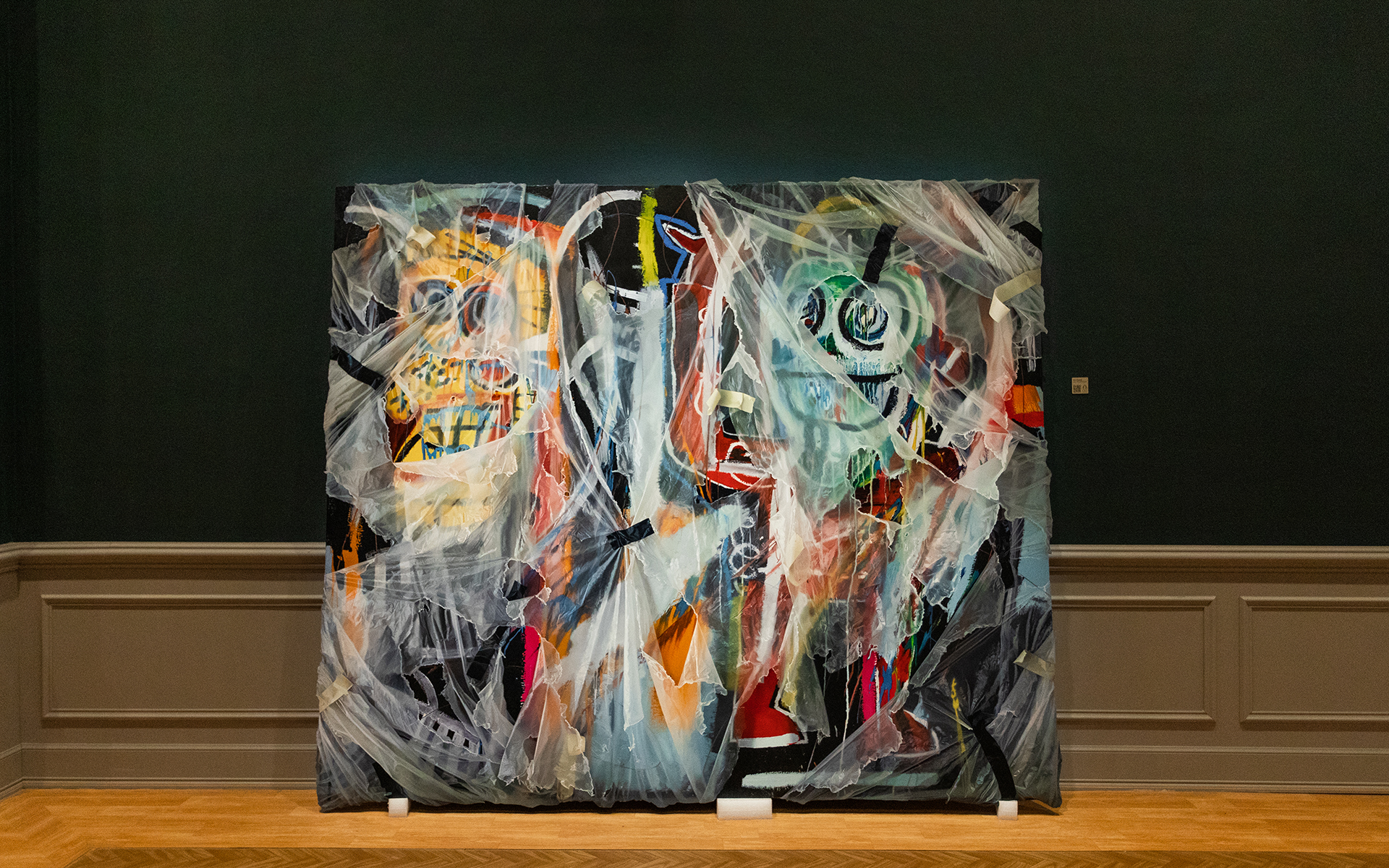 The Art World's Most Famous Masterpieces Are Reimagined in This Tribeca 'Museum'
Emmy-award winning set designer David Korins and Australian artist Robin Eley team up to make art more accessible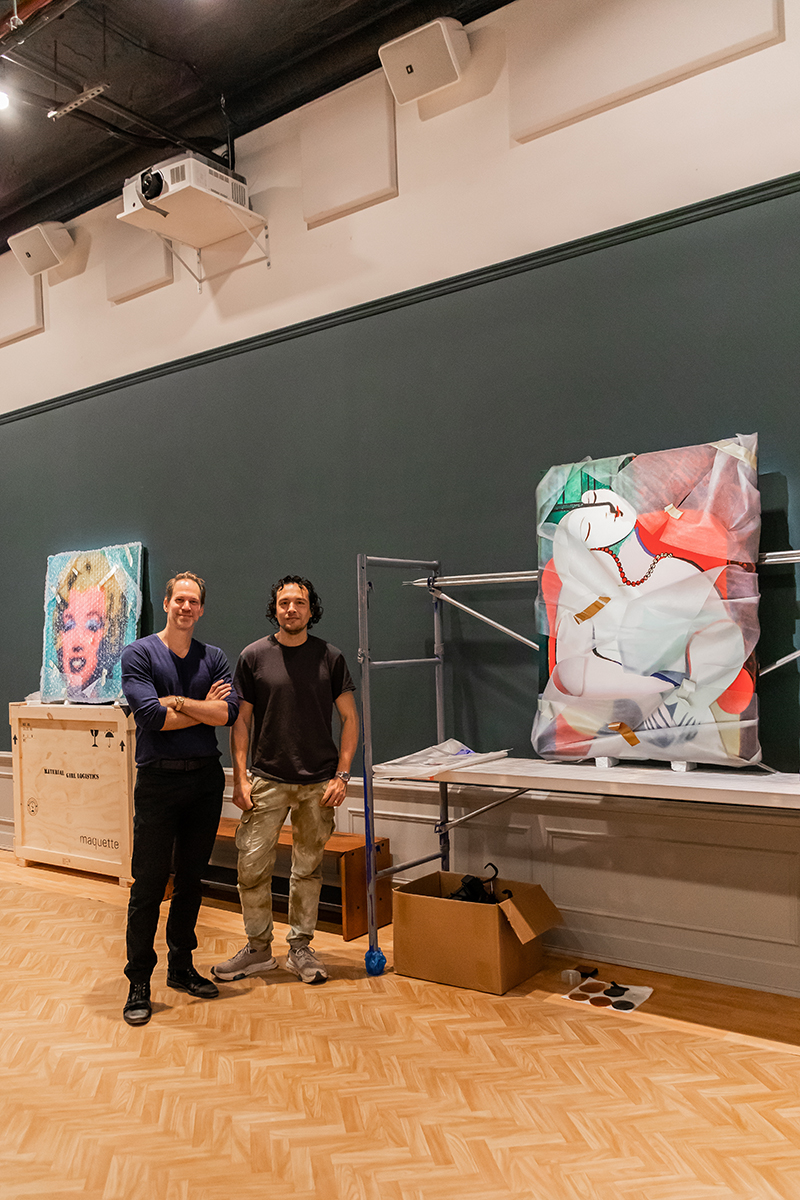 Tucked away in New York City's Tribeca neighborhood, an unassuming door with a piece of paper taped to the front reading "Closed for Installation" may not seem much to those walking down Broadway. Little do they know that inside the art world's greatest masterpieces have been reimagined for an exhibition crafted by two top talents.
For this exhibition, titled "Private Collection/Closed for Installation," designer David Korins, whose résumé includes crafting stunning sets for the hit musical Hamilton, the 2022 Oscars, and musical talents such as Lady Gaga and Bruno Mars, teamed up with Australian hyperrealistic artist Robin Eley to create their own "museum," which holds notable pieces that are either rarely seen or have never been seen again.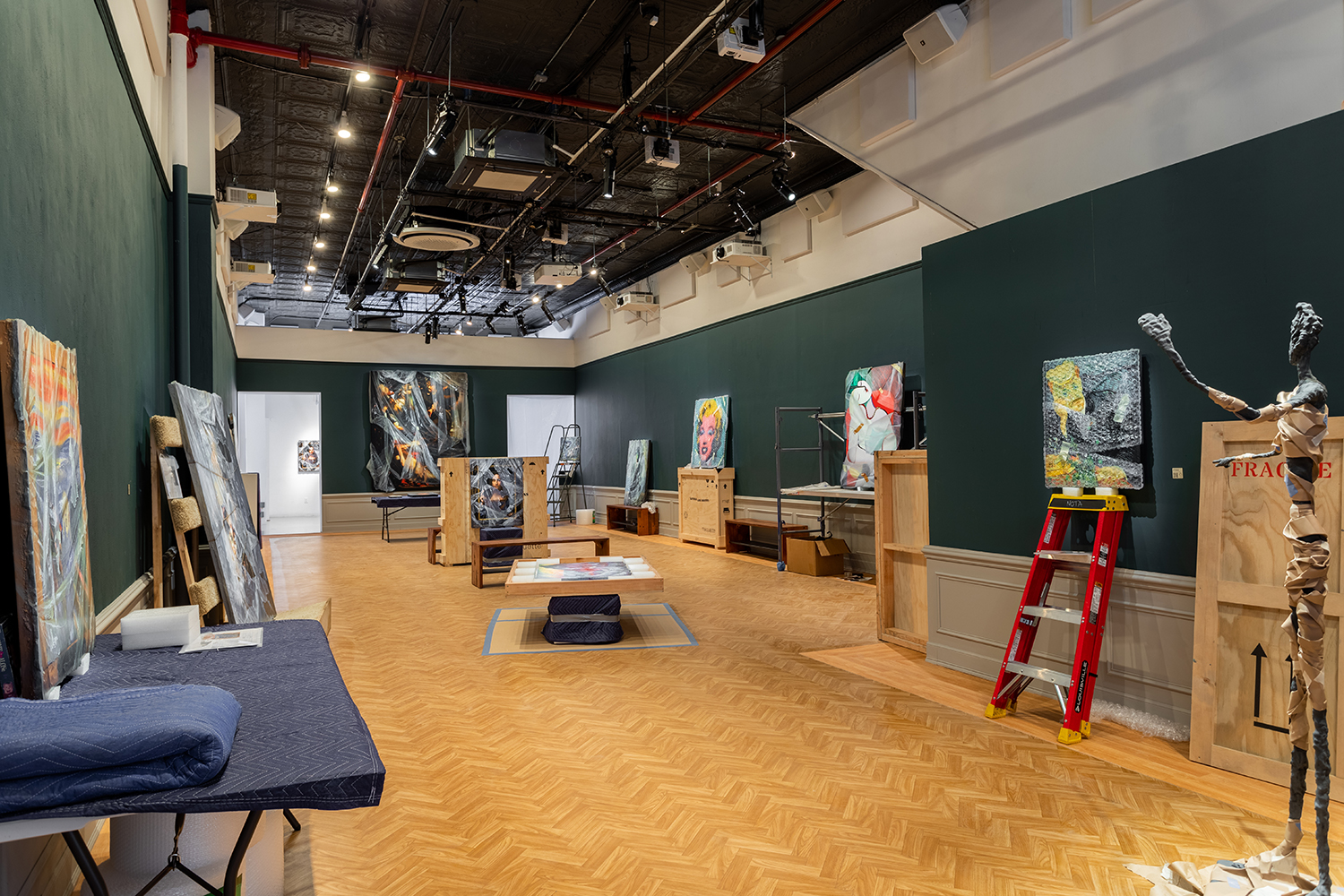 For the show, Eley recreated famed artworks including Jean-Michel Basquiat's Dustheads, Edvard Munch's The Scream, Pablo Picasso's Le Rêve, Andy Warhol's Turquoise Marilyn, Frida Kahlo's Self Portrait with a Monkey, and others covered in wrap, giving the illusion that they are unopened and just recently acquired. Not only are these paintings recreations of some of the world's most notable art pieces, but also incorporates themes of accessibility and ownership in the art world.
"It's the question of who owns artwork," Eley tells Galerie about his New York City debut. "In some sense, I think there's a growing sense of we all own artwork because it's so accessible on our phones, and I think images have kind of made us feel like we should have access. My goal is not to really comment on the good and the bad of it, it's more just to shine a light on it. I'm not looking to answer the questions for people. I'm just looking to pose the question and have people think about it as they move through the space and trigger thoughts in their minds. One of the things that I try to communicate is that this exhibition, it's serious, but I want it to be fun."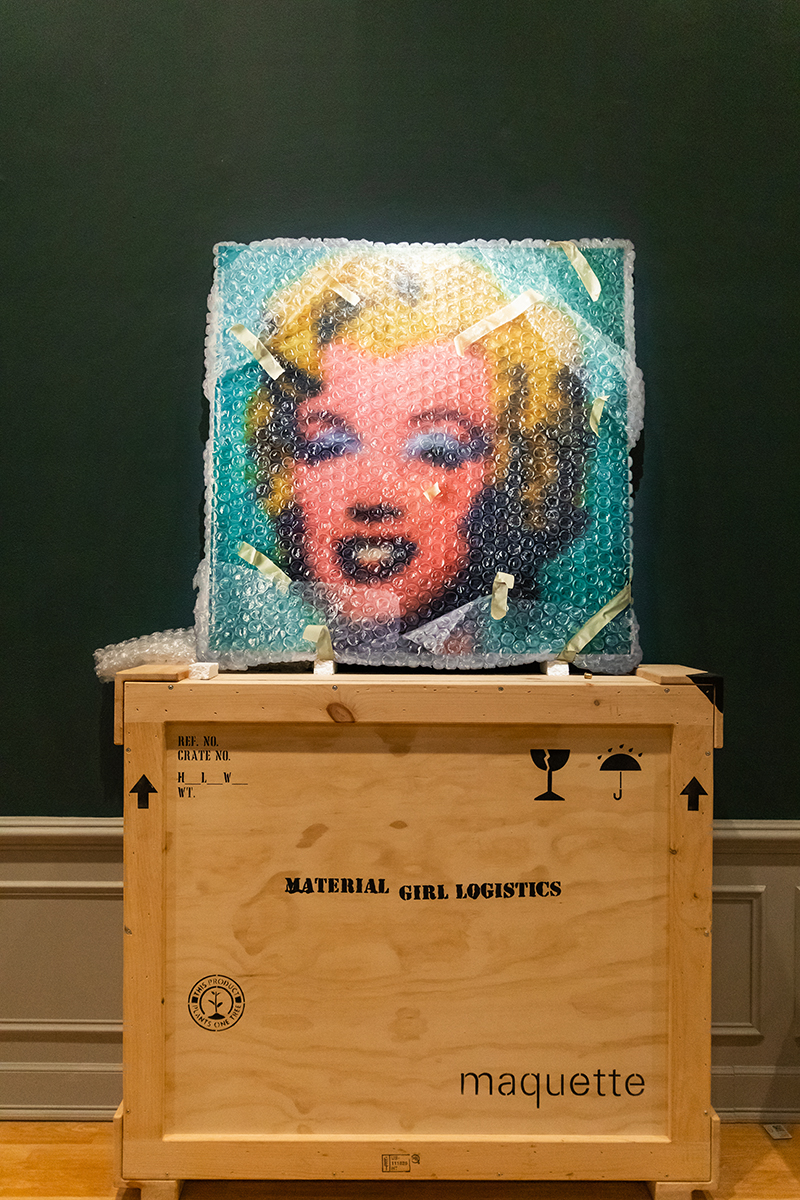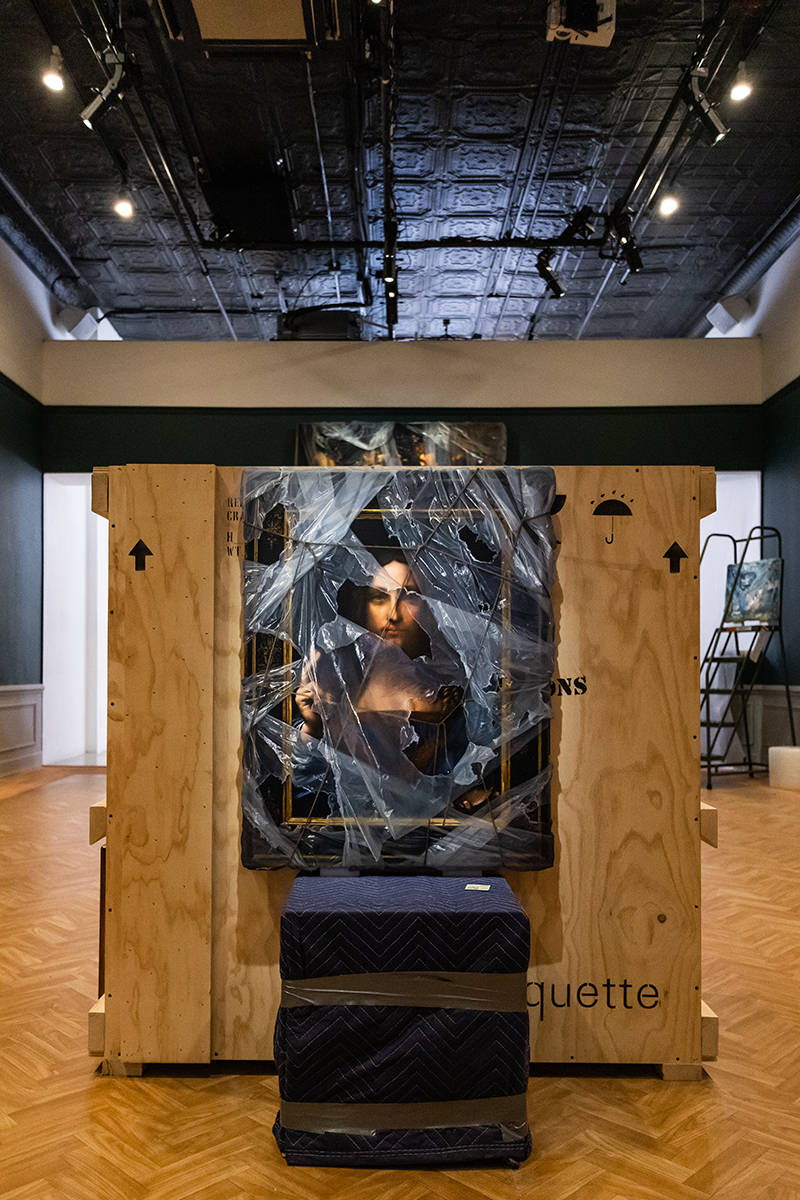 For the space's design, Korins aimed to create a fictional museum that pushes against what you typically experience—meaning that it doesn't feel like a museum at all. Instead, the atmosphere is more that of a preview, where artwork leans against walls and crates instead of hanging with hooks.
"You're not coming to the museum open, fully hiring, unwrapped, and on the wall," Korins tells Galerie about the space. "So just in and of itself, we're giving you special VIP access to this thing where you would see many billions of dollars worth of art all here, but you're getting early access."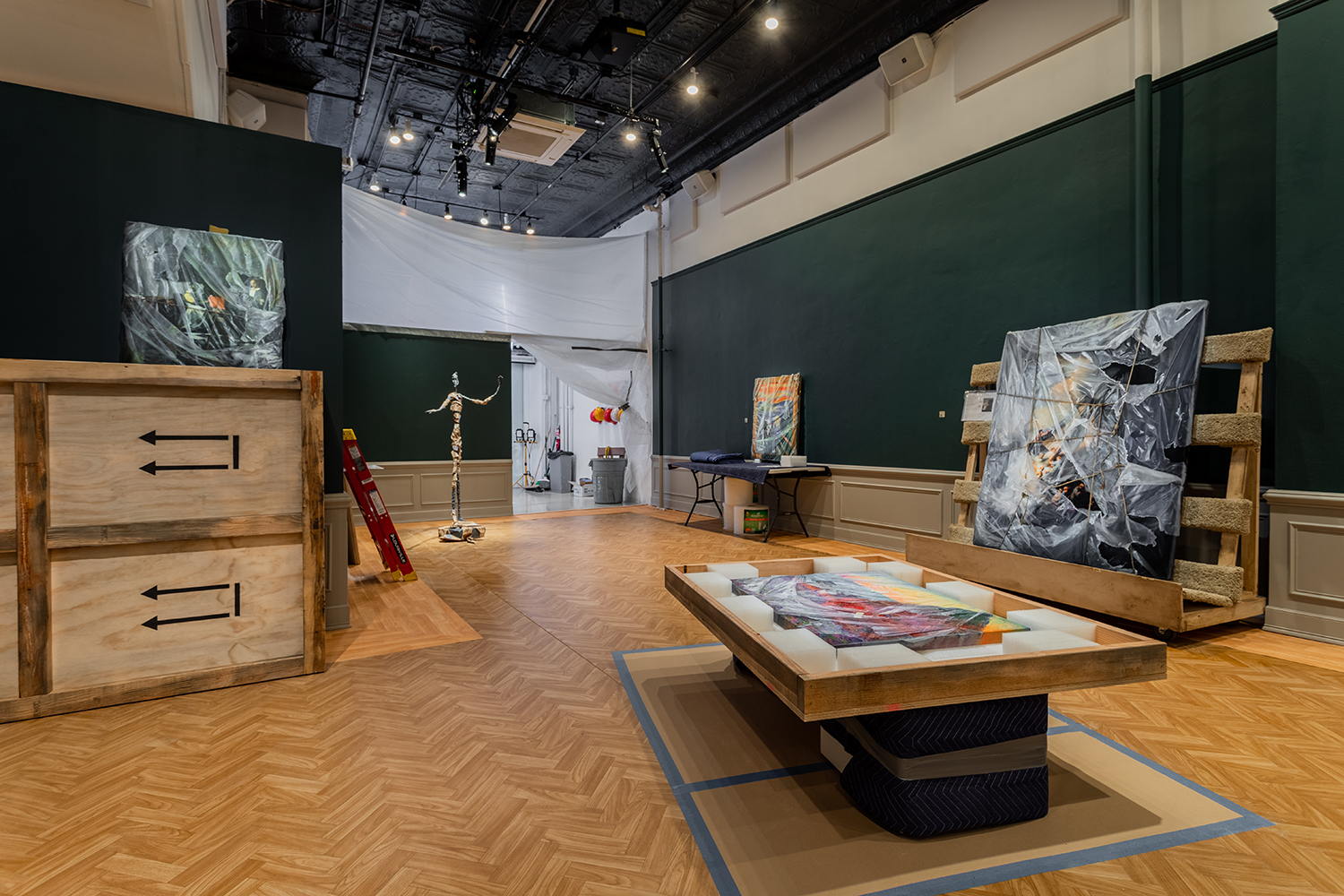 In addition to being a free show for New York City's public, art aficionados across the globe will be able to access this special exhibition thanks to company Matterport, which created a digital 3D experience that allows the show to be accessed virtually from anywhere. Starting outside the studio, each click will take you further into the exhibition space, where visitors will also have the opportunity to learn more about the artwork featured as well as a few special easter-eggs hidden amongst the exhibition.
"We wanted to keep the conversation right now in the moment and also accessible to everyone," Korins says. "If we're going to open this to the world, we should open it to the whole world."
"Private Collection/Closed for Installation" runs until September 25 at Lume Studios. 
Next Post