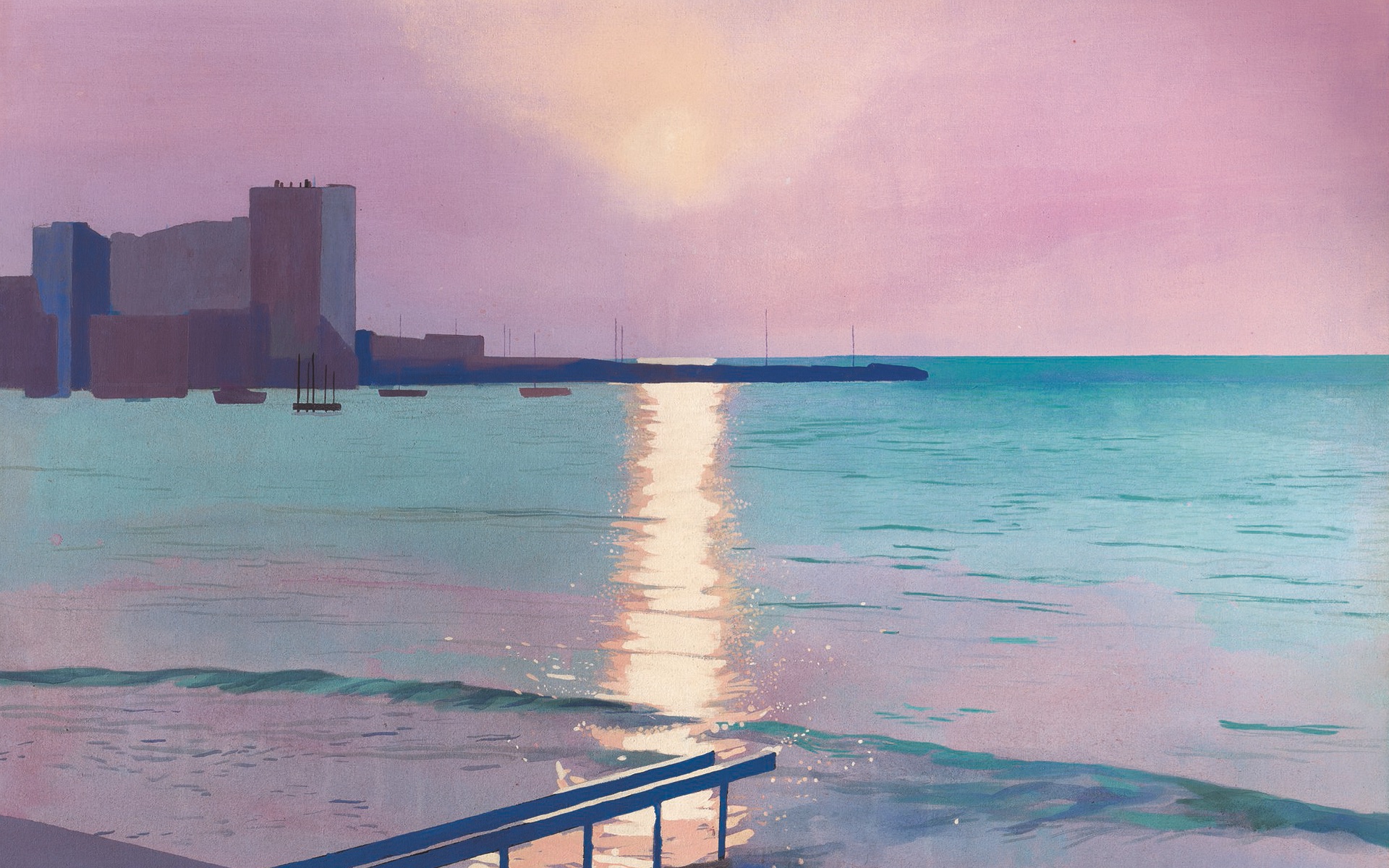 Stunning David Hockney Painting to Hit Auction Block for First Time in 30 Years
Valued at £7–10 million, the majestic artwork will go on view in Seoul, Hong Kong, and New York before Christie's London Evening Sale on October 13
Coinciding with Seoul Art Week, a rare work by David Hockney is going on view at Boon the Shop in the South Korean capital, courtesy of Christie's London. Dubbed Early Morning, Sainte-Maxime (1969), the masterful canvas last hit the block more than three decades ago and is now estimated to fetch between £7 million and £10 million during the auction house's upcoming London Evening Sale on October 13. "As the art world congregates for Seoul's dynamic Art Week and the inaugural edition of Frieze art fair, we are sure that this magnificent, early example of Hockney's explorations of water will resonate with collectors," said Cristian Albu, co-head of the 20th and 21st Century Art Department at Christie's Asia Pacific, in a statement.
The legendary 85-year-old artist—whose works have fetched as much $80 million in the past—created the painting at the height of his relationship with Peter Schlesinger, a favored muse who is said to have inspired his explorations with light. One of just four paintings based on photographs taken during the couple's 1968 trip to France, the evocative canvas features a shimmering sunrise over the French Riviera rendered in lush lilacs and teals. Following the Seoul exhibition from September 3–5, the work will travel to Hong Kong, New York, and finally London, where it hasn't been seen since it was originally displayed at Hockney's Whitechapel Gallery retrospective in 1970.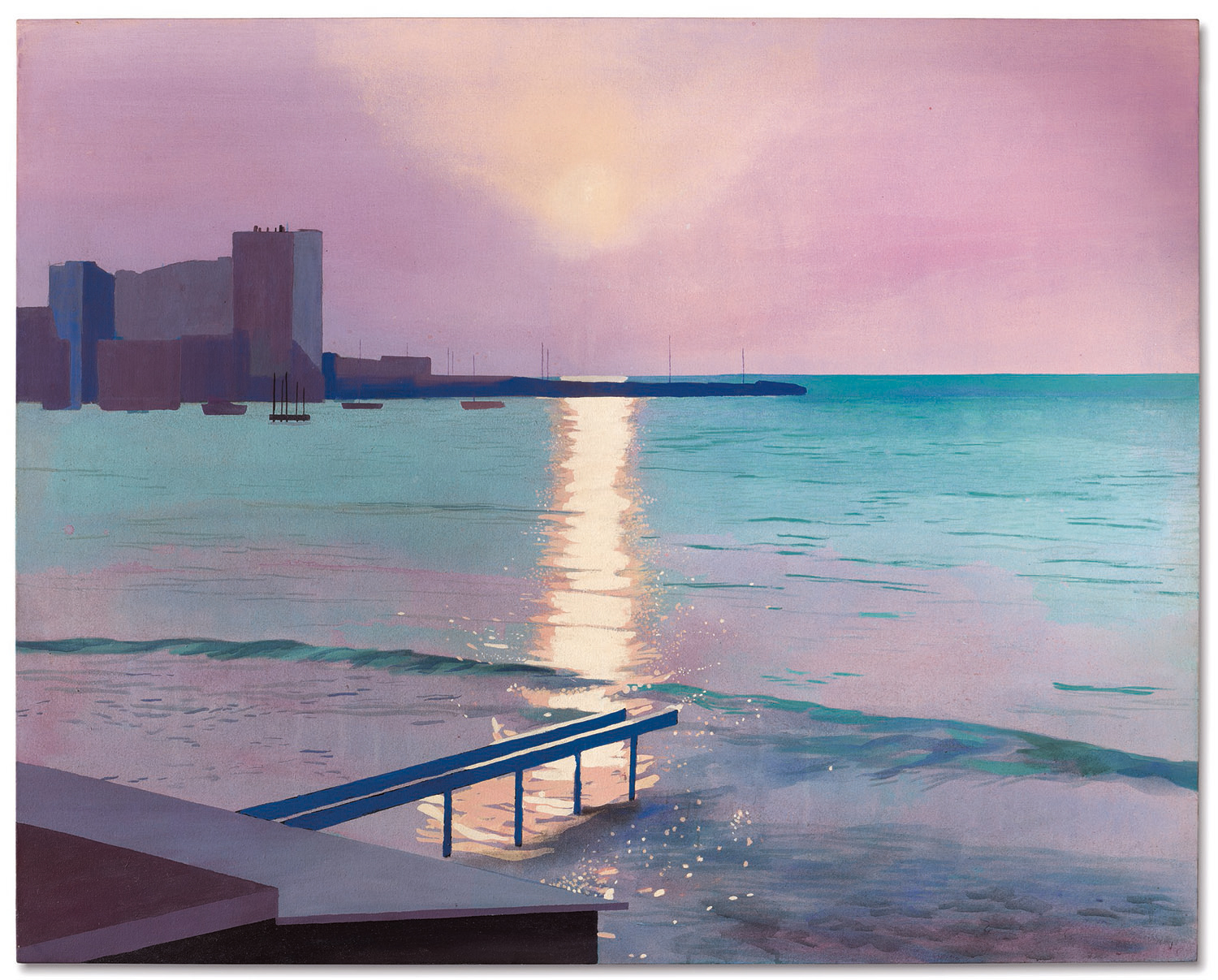 "Early Morning, Sainte-Maxime demonstrates Hockney's masterful ability to translate the multifaceted qualities of water to canvas, something that he had recently achieved to poetic effect in his Californian swimming pool paintings," said Katharine Arnold, Head of Post-War and Contemporary Art, Christie's Europe. "The work's spectacular sweeping reflection seems to echo the gestural drama of his 1967 masterpiece A Bigger Splash (Tate, London)."
The seminal painting by one of Britain's leading artists is certainly a highlight of Seoul's Art Week and also represents the first time that Christie's has presented work in South Korea as part of a pre-sale exhibition.
A global exhibition will begin in Seoul from September 3–5, before touring to Hong Kong from September 14–16, and New York from September 24–28. The pre-sale exhibition at Christie's Headquarters on London's King Street will take place from October 6–13.
Next Post