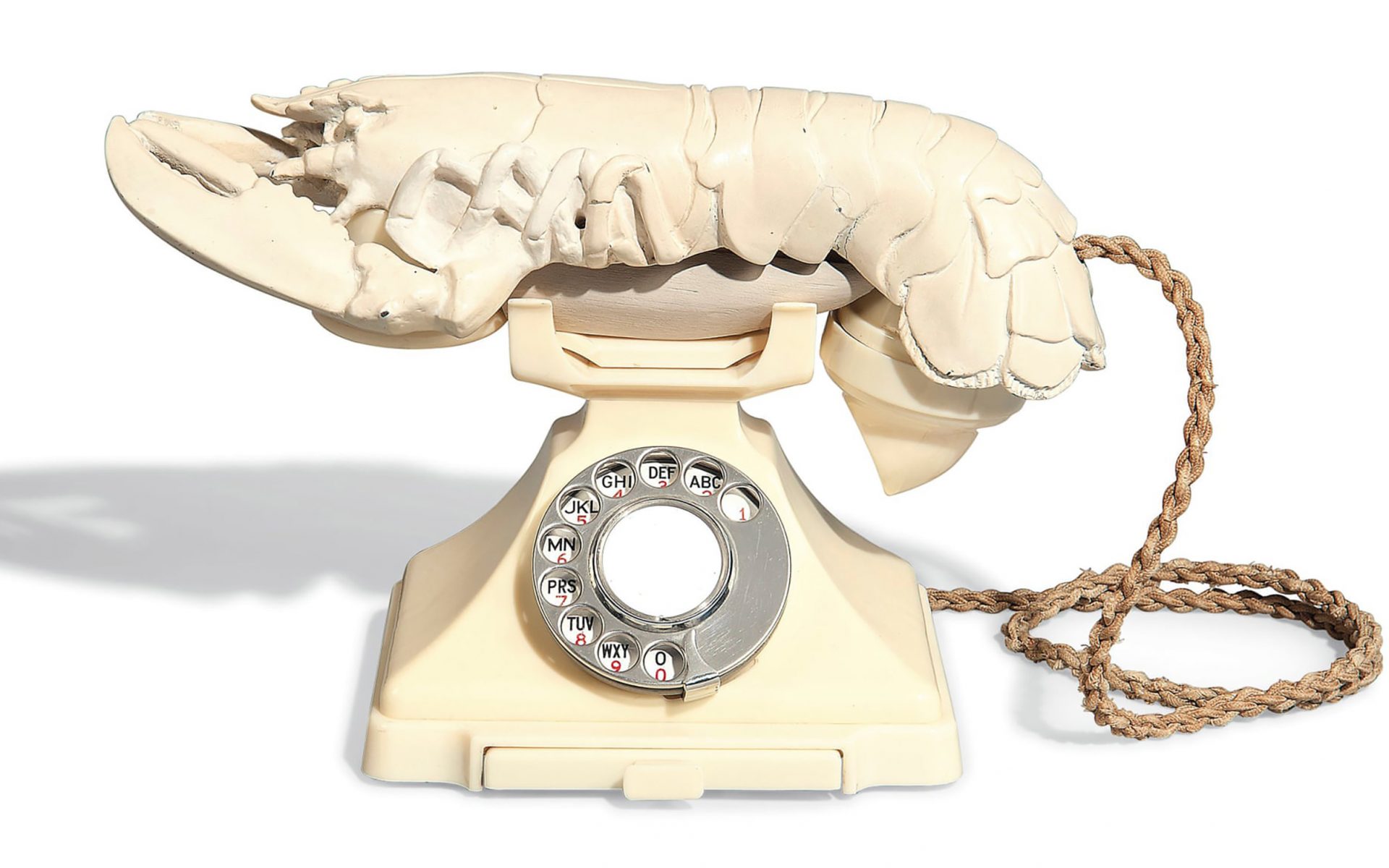 Salvador Dalí's Iconic Lobster Phone Finally Finds a Home
The National Galleries of Scotland raised funds to buy the object back from a foreign buyer
A telephone by Salvador Dalí largely regarded as one of the most recognizable Surrealist artworks will remain in the United Kingdom after it was acquired by the National Galleries of Scotland for $969,576.
This particular lobster phone, rendered in white, has been in England since it was commissioned in the 1930s. Christie's sold the piece to a foreign buyer in 2016, but it was later deemed too significant to leave the country. The government then placed an export bar on it, paving the way for a U.K. gallery to raise the money to purchase the work. NGS announced on Monday that it had secured the necessary funds.
"This major acquisition cements our position as one of the world's greatest collections of Surrealist art," Simon Groom, NSG's director of modern and contemporary art, told The Guardian. "Before this acquisition we had nothing of this kind."
Made in 1938, the phone was one of 11 commissioned by Edward James, an English patron of Surrealist arts. Almost all of the phones are now in museum collections, including Tate Modern and the Minneapolis Institute of Arts.
Recommended: Christie's Rainmaker Loic Gouzer Announces Surprising Departure
The phone was put up for sale by the Edward James Foundation, which had two. It far exceeded its auction high estimate of $284,236 when it sold two years ago. The funds for the acquisition of the phone by the NGS came from the Art Fund, which provided $113,694, and the Henry and Sula Walton Fund, which gave $856,119.
"Dalí's lobster telephone is amongst the most famous of all surrealist objects, typifying the spirit of the movement in its witty, subversive eccentricity," Stephen Deuchar, director of the Art Fund, said.
NGS has stated that the phone will go on display as soon as this week at the Scottish National Gallery of Modern Art in Edinburgh.
Next Post