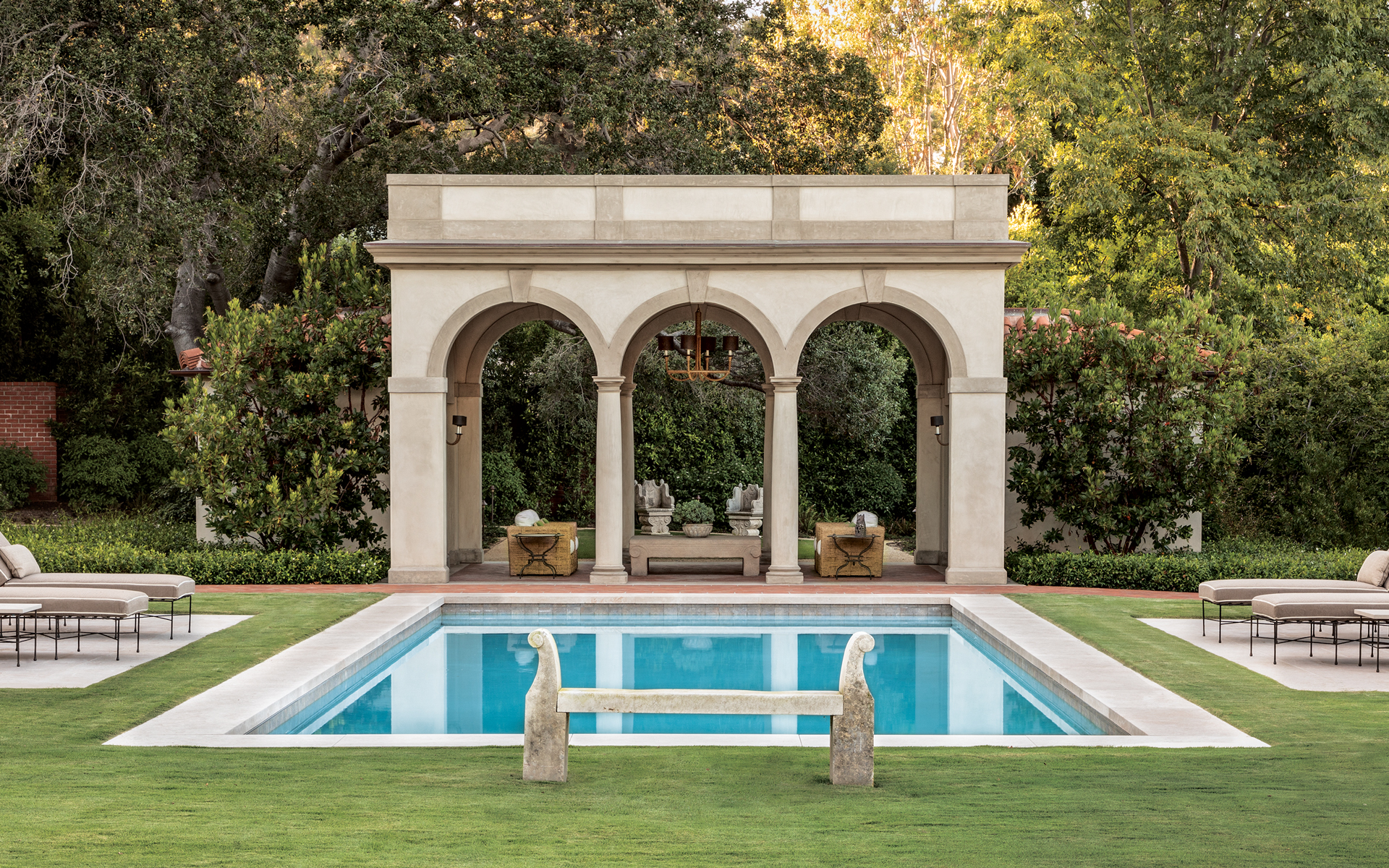 8 Leading Designers Share Their Secrets for Constructing a Dreamy Pool Court
Explore ideas for creating a resort-like feel with imaginative shapes, art installations, and inspired furnishings
While Instagram-worthy infinity pools may have previously been all one needed for an outdoor oasis, discerning clients are going several steps further to replicate resort atmospheres at home. "Hospitality groups are trying to create an experience that feels as though it's your own boutique villa. When you're at your home, you're trying to feel like you're at the Aman," says Workshop/APD principal Andrew Kotchen. "There's a lot of cross-pollination between the two." That ethos most notably spills over to the pools, which are being designed in the spirit of water features that just happen to be available for swimming.
Choosing the right location as well as experimenting with unexpected free-form shapes and rimless options are just a few of the expert techniques designers and architects gravitate toward to give the area new life.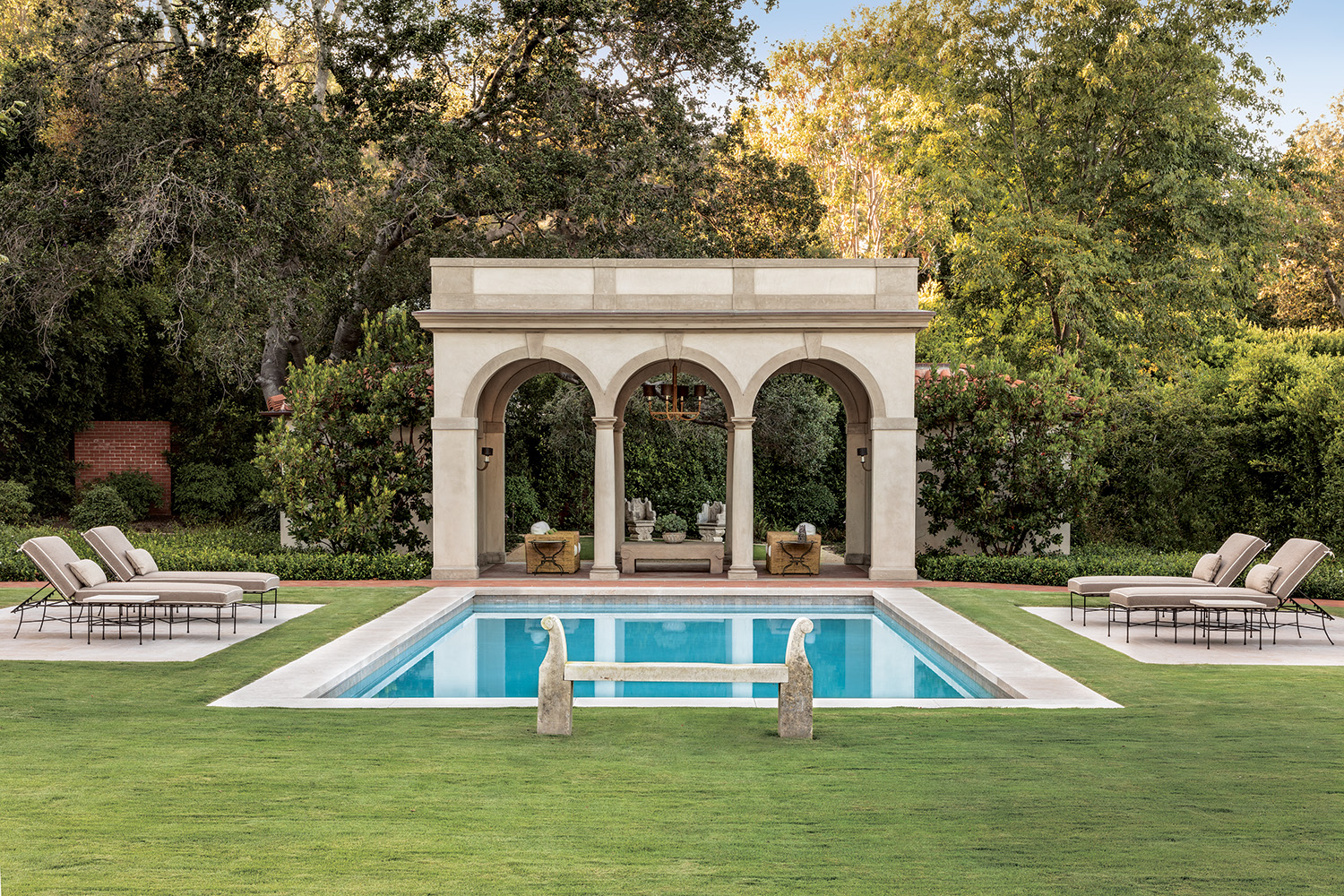 Placement
Where to site the pool varies by region. "If we're doing a year-round home for somebody not in a four-season climate, we tend to put the pool off to the side, not front and center in every aspect of your view," says Kotchen, noting the obvious aesthetic drawbacks of a covered pool in winter. But in areas where it's warm all year long or for summer homes, pools can be more of a focal point.
Those with acreage to spare often position the pool away from the main residence, complete with a cabana, outdoor kitchen, and other amenities to make the area self-sustaining for a full day of activities. "With a larger piece of property, you can set the pool off as a destination," says James Doyle, a landscape architect based in Greenwich, Connecticut.
A pool can also serve an architectural function, with its solid frame doing double duty as a retaining wall to terrace an uneven landscape. "When I first decided to place the pool under the palm trees, the advice from Umberto Pasti was that it must be an aboveground design so as not to disturb the roots," says designer Veere Grenney of the guidance he received from the writer and passionate gardener about the pool at his home in Tangier, Morocco. "While I was determined not to remove any trees, I also knew I didn't want the look of an aboveground pool, so I designed the series of terraces to disguise this."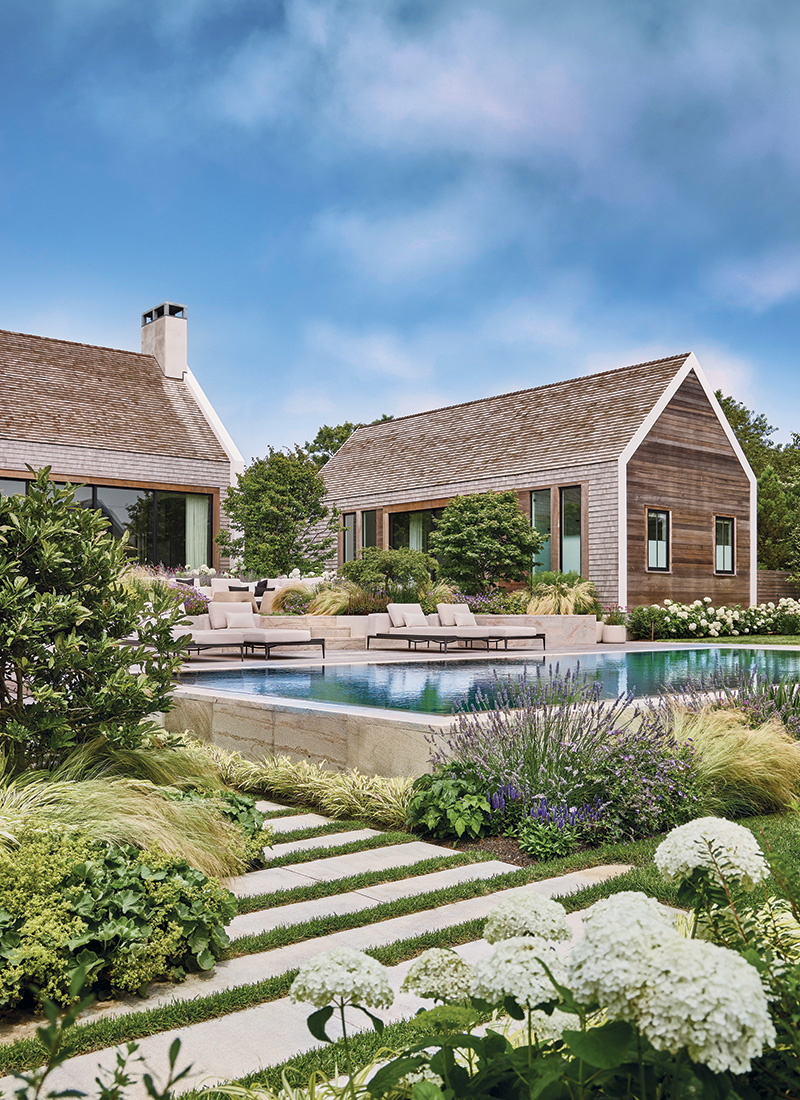 Shape
While rectilinear pools are often installed at traditional homes, modern architecture allows for more creative expressions, from mildly adventurous kidney shapes to undefinable forms. "The design of the pool has to be within the same flavor of the architecture," declares landscape designer Edmund Hollander, whose firm is currently at work on an ultracontemporary residence with a pool best described as "trapezoidal."
A health-conscious audience is driving demand for longer, leaner pools on a three-to-one ratio, shares Justin Quinn, a partner at James Doyle Design Associates, which just finished a Dallas project where the pool was part of an overall spa experience, complete with adjacent gym, steam room, and cold plunge. "I've had people with limited space say, 'I'd rather have more length and make it narrower just so that I could do laps in my pool,' " adds Joe Nahem of Fox-Nahem, a self-professed "lapper" who has also had multiple requests for adjacent ice plunges, which are "popular with people who do saunas."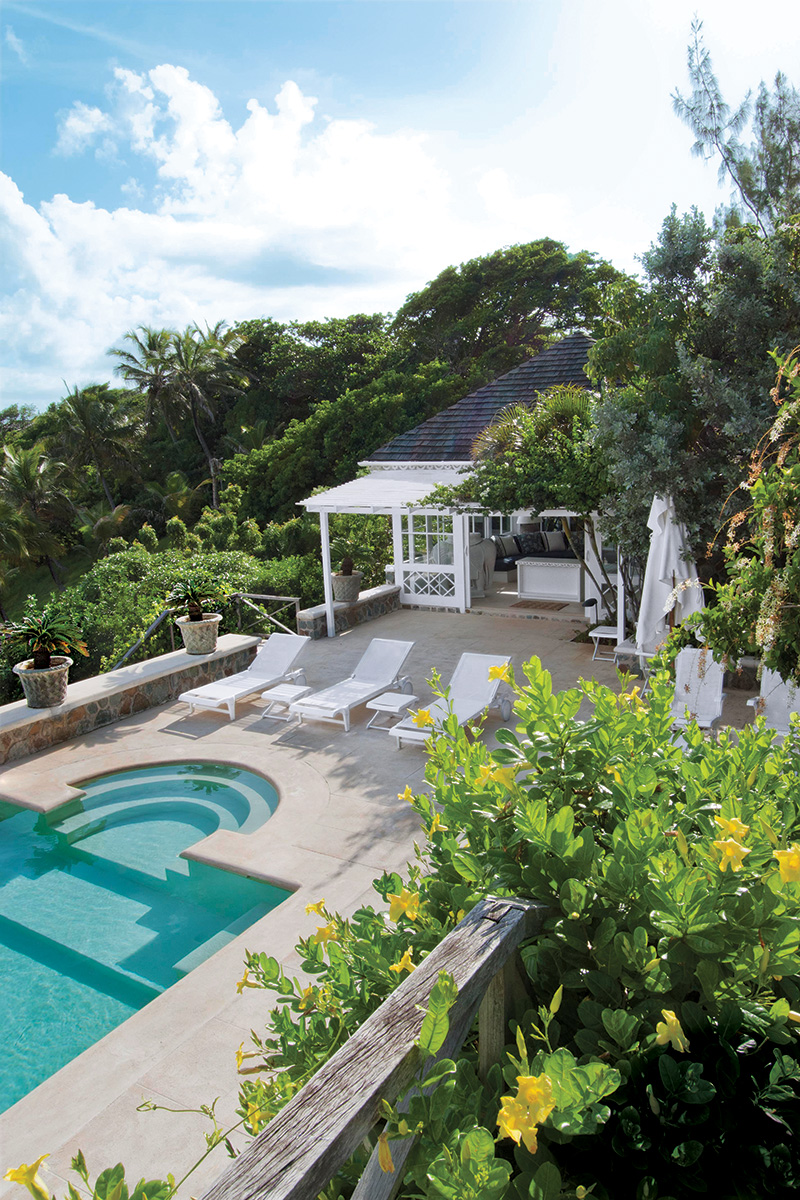 Color Palette
Although ubiquitous building material gunite can be customized to almost any color, designers have found homeowners in more tropical environments gravitate toward lighter hues that reflect the bright sky; those in seasonal communities such as the Hamptons prefer richer blues, grays, or greens. "Darker pools tend to be more elegant; they feel more like a reflecting pool," says Hollander. "They illuminate beautifully in the evening."
Alvise Orsini agrees: "I don't like pools that resemble pools." The Venice-born designer, who installed a Roman-inspired pool made using dark blue gunite to mimic the water off Capri at his own 1920s Italianate house in Dallas, adds, "I like it when it feels almost as if it was a natural pond."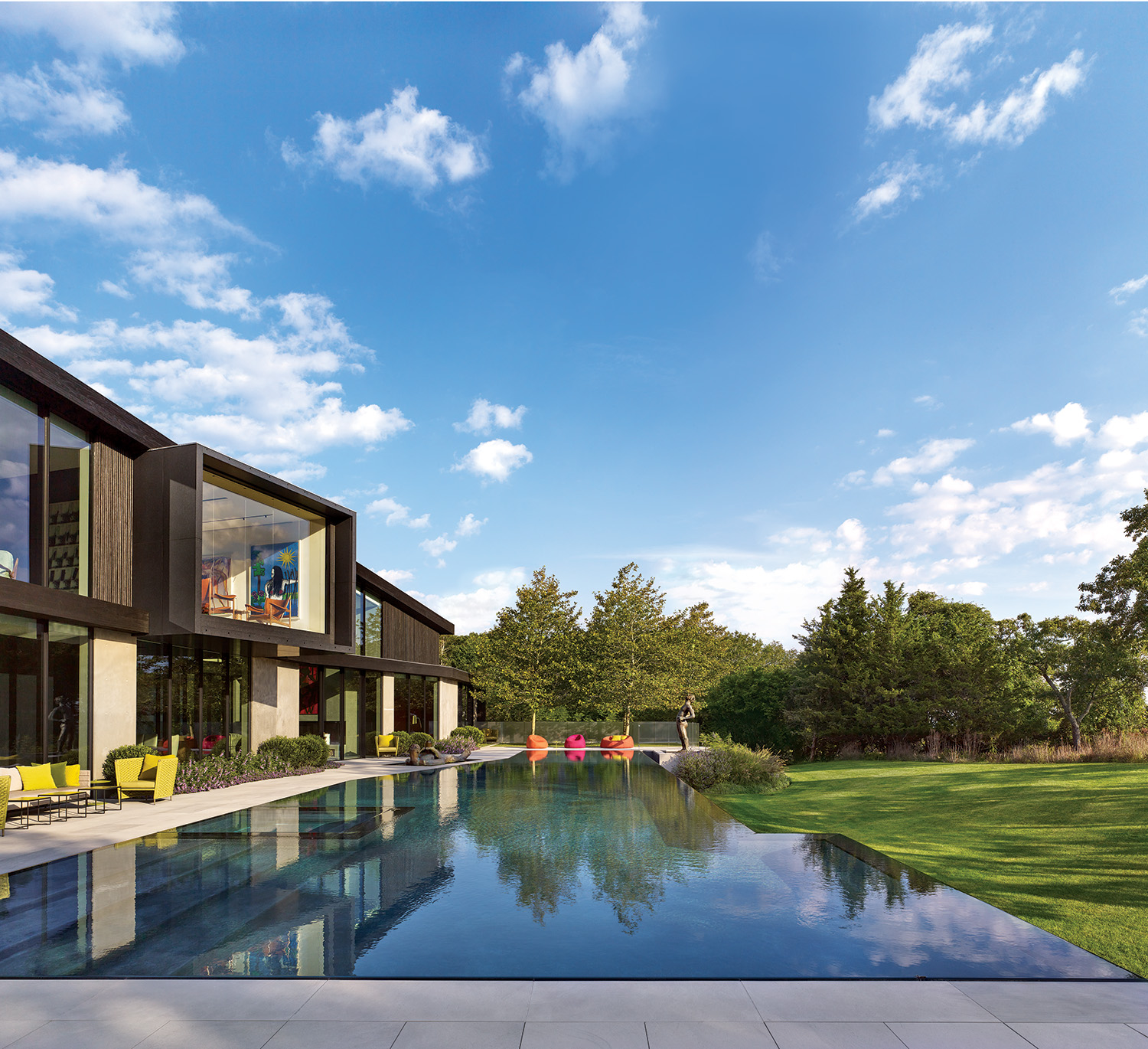 Furnishings are the simplest way to play with palette, but finding the right balance is key. "Too many things by a pool clutter the space," says designer Alessandra Branca, who has a perfectly appointed pool in the Bahamas. "I love nature to command the colors, so I do choose neutral furnishings and let the flowers and plants inspire the soft material choices."
No matter if the dream is an exotic fantasy or a mind-body refuge, a design point of view remains critical to the equation. "Everything changed in the past few years, when landscapes went from places to look at to places to live in," declares Hollander. "It's got to be an oasis, something that gives a sense of peacefulness. But also, when it's not a pool, it needs to become a work of art."
A version of this article first appeared in print in our 2023 Spring Issue under the headline "Pooled Resources." Subscribe to the magazine.
Next Post