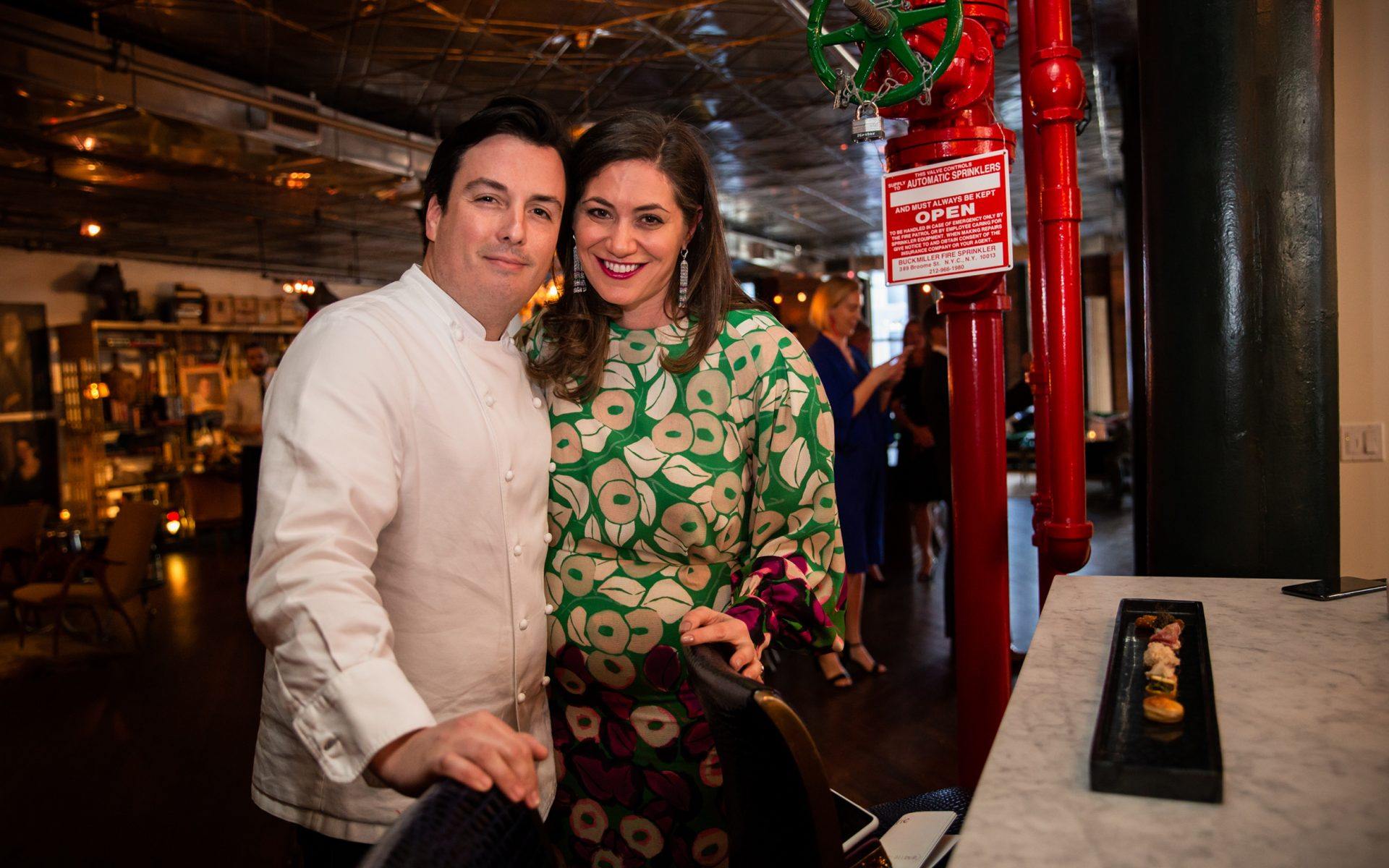 Galerie Celebrates Creative Minds Honorees with Soiree at Ken Fulk's Tribeca Studio
Festivities included awards for the 36 Creative Minds and hors d'oeuvres by chef Yann Nury 
Visionaries from the worlds of art, design, and fashion celebrated Galerie's Creative Minds issue last week with a spirited bash held at the chic Tribeca studio of designer Ken Fulk, one of the night's honorees. 
Over 160 guests enjoyed hors d'oeuvres created by chef Yann Nury, who was also an honoree. The fête included many notable figures, including Galerie founder and editorial director Lisa Fayne Cohen and her husband, James Cohen; art advisor Andrea Glimcher; architect William T. Georgis; and art consultant Elizabeth Margulies. Aside from Fulk and Nury, many of the Creative Minds honorees were also in attendance, including Nathan Rich and Miriam Peterson of interdisciplinary design studio P.R.O., designer Ryan Korban, and artist David Wiseman. 
The event partners, Artistic Tile, Lladró, and Valmont, also had activations that guests could experience within the loft. Artistic Tile tapped artist Eduardo Wilder to create an intricate headdress made of tile pieces for guests to try on and be photographed. Each of the 36 Creative Minds took home vases crafted by Lladró that doubled as awards. Lladró also displayed its high-porcelain and modern collections throughout the space. Valmont, whose motto is "When Art Meets Beauty," arranged displays of its luxurious Hand Nutritive Treatment cream artfully in the restrooms and gifted guests with specialty skincare products to take home. Guests were also treated to a dedicated bar with a Hennessy XO tasting.
Recommended: Swizz Beatz, Nick Cave, and KAWS Come Out for the Brooklyn Artists Ball
Naturally, the art on hand also packed a punch. Artist Joseph La Piana, whose installation Tension Park Avenue was featured in the Spring issue, screened his documentary short. (La Piana's installation is on view along the Park Avenue Malls on the Upper East Side through July.) Fulk also brought a bit of cheekiness with two shirtless male models wearing masks in front of a neon "Live Artfully" sign that had guests eagerly posing all night long. 
Later in the evening Galerie editor in chief Jacqueline Terrebonne gave remarks about putting together the issue and thanked the evening's sponsors for their displays. See a selection of images from the event below.
Next Post