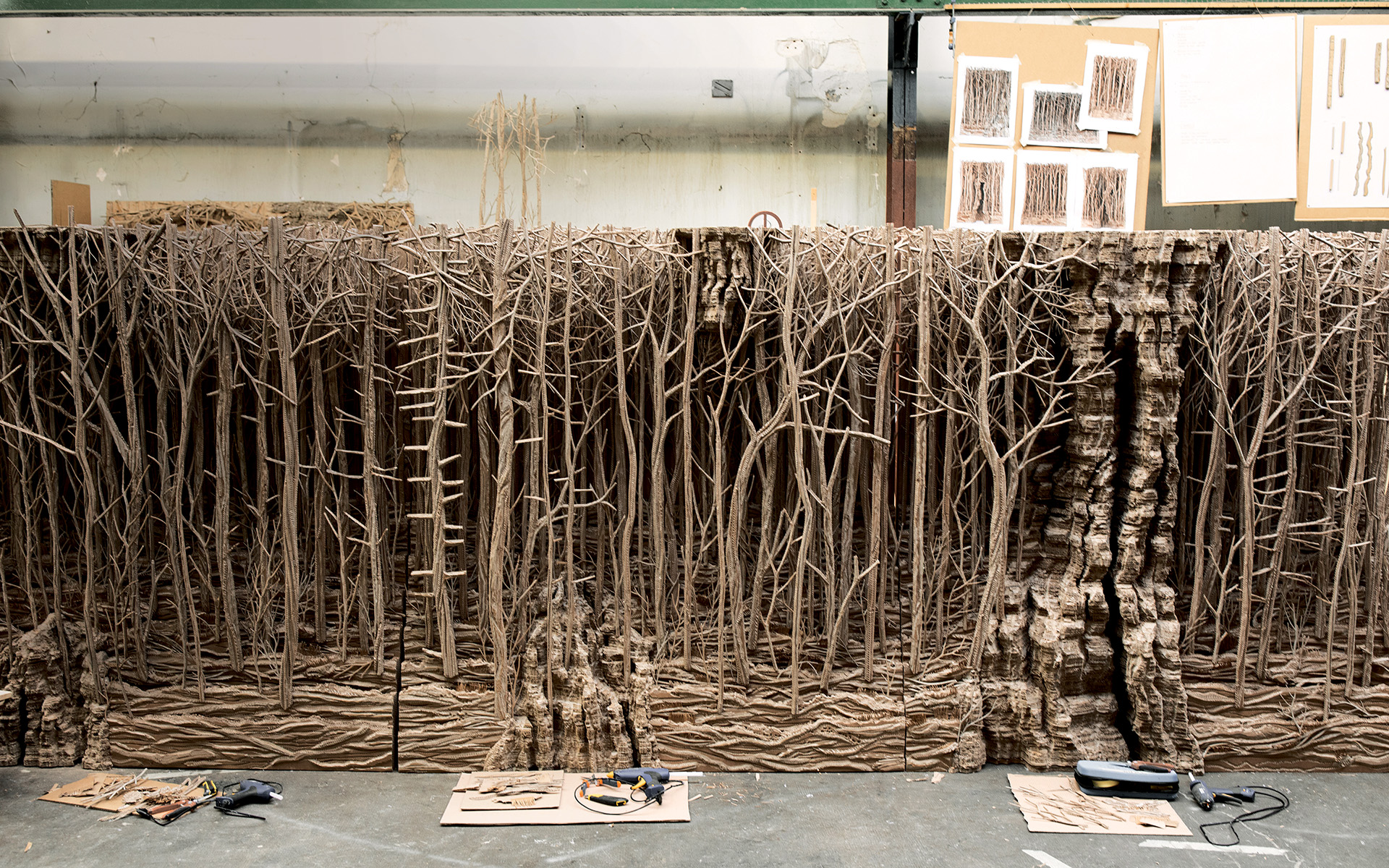 This Visionary Paris Artist Constructs Intricately Detailed Environments from Humble Cardboard
Creative Mind Eva Jospin crafts surreally intricate forests, caves, and architectural fantasies, including a newly commissioned installation for Ruinart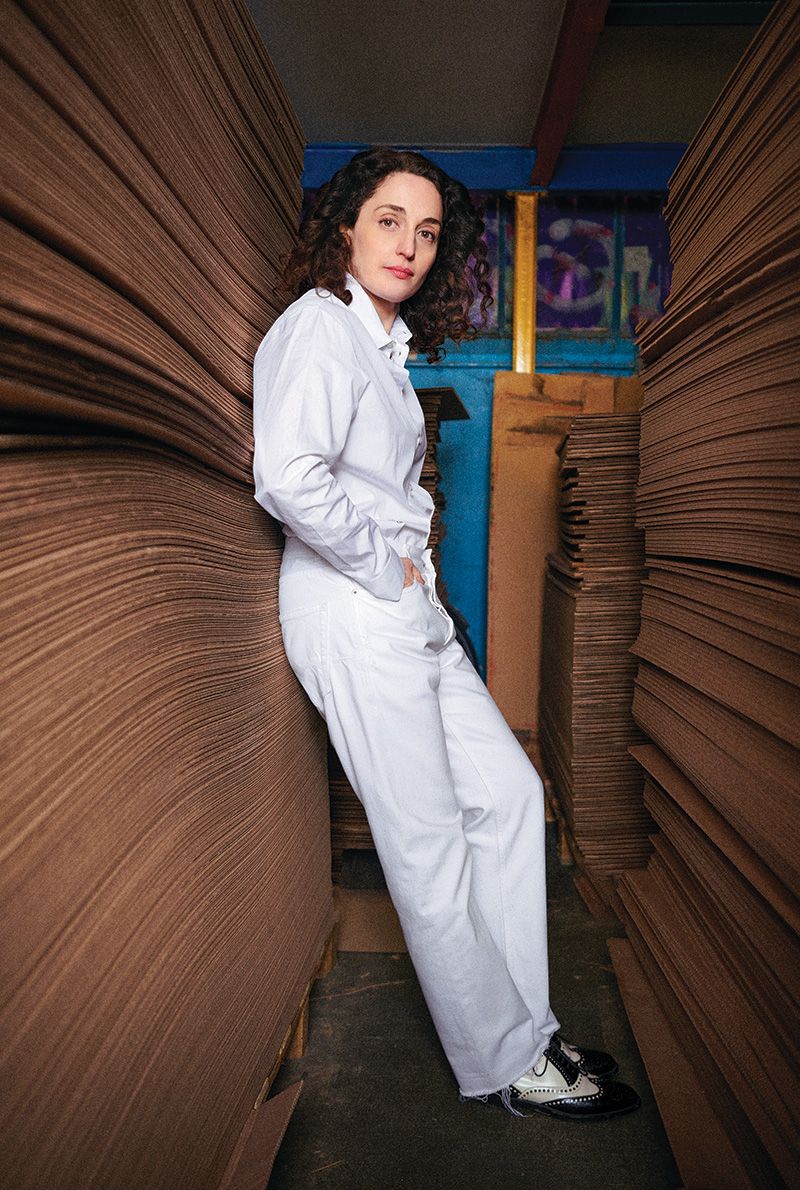 The studio of Paris artist Eva Jospin is the sort you rarely find in the center of a major European city these days. Located in one of the capital's most fashionable arrondissements, its exterior scrawled with graffiti, the studio is a huge unheated space illuminated by a long skylight that spans the single-story building's gabled roof. Likely built as a carriage repair shop at the turn of the last century, it has been earmarked by a developer for demolition. For now, Jospin is holding on. 
Most days the artist cycles to the studio from her Left Bank home and sets to work with her team of ten assistants, the majority of whom are female. "It's only young women who want to do this," Jospin says. By "this," she means meticulously crafting large-scale sculptures and immersive installations from cardboard that resemble dense forests, ancient grottoes, and fantastical architectural follies. "I've always been interested in sculpture and scenography," says Jospin. "But it took me a long time to get to this point."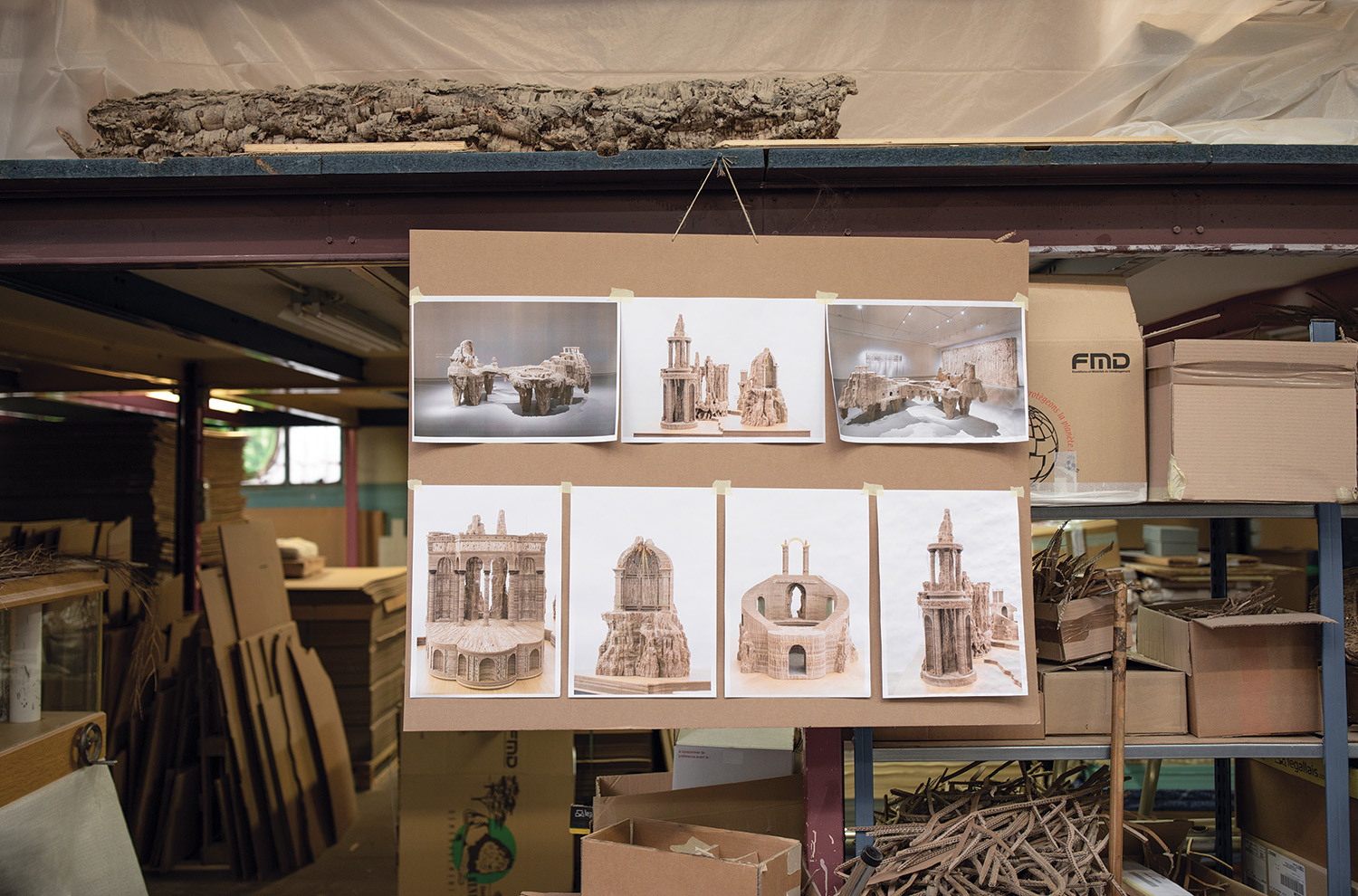 Having experimented with materials such as fiberglass (she's allergic) and various metals (they're expensive), Jospin eventually alighted on the joy of working with cardboard. "I didn't have to be scared of it as a material. If you make a mistake you start again," she says, demonstrating with a sharp scalpel the deft cutting skills she uses to achieve exquisite detail from the mundane material. 
Jospin's surname is well known in France, as her father, Lionel, was prime minister from 1997 to 2002. Although her family was not an especially artistic one, she was exposed to literature, art, and theater from an early age. "I loved looking at skin in paintings," she says, "and the landscapes of artists like Pissarro. Also, I was fascinated by Picasso." Jospin focused on painting when she attended the École des Beaux-Arts, even though, as she tells it, "I was the worst painter."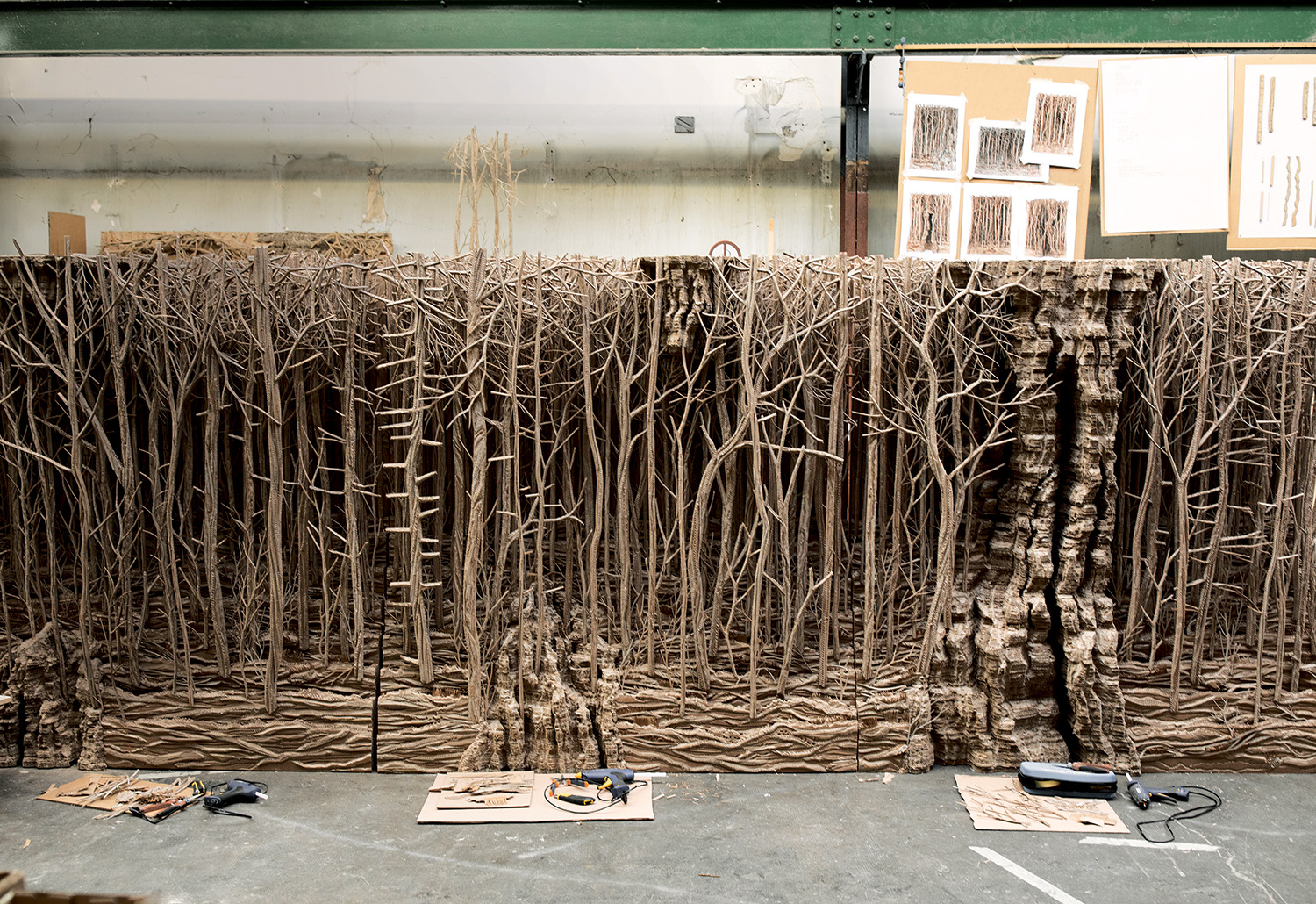 The intricate cardboard forestscapes she is now known for take inspiration from both the man-made and natural worlds. One of her latest commissions is for Ruinart, the Champagne house, which selected her as the 2023 artist for its annual Carte Blanche program. She explains how the dentelle de pierre (elaborately carved stone filigree) of the Gothic cathedral in Reims, where Ruinart is based, filtered into her vision for the project. Jospin is creating a forest sculpture as well as a half dozen follies, each six feet high, which will first be shown in March, at the Carreau du Temple in Paris, before traveling to various international art fairs throughout the year. 
"I don't find cardboard in the street anymore," says Jospin, who now has it delivered in pristine condition directly to her studio. "It's partly because those businesses that threw out boxes have been replaced by tech companies. Or perhaps my taste has become more 'luxury,' " she says with a laugh.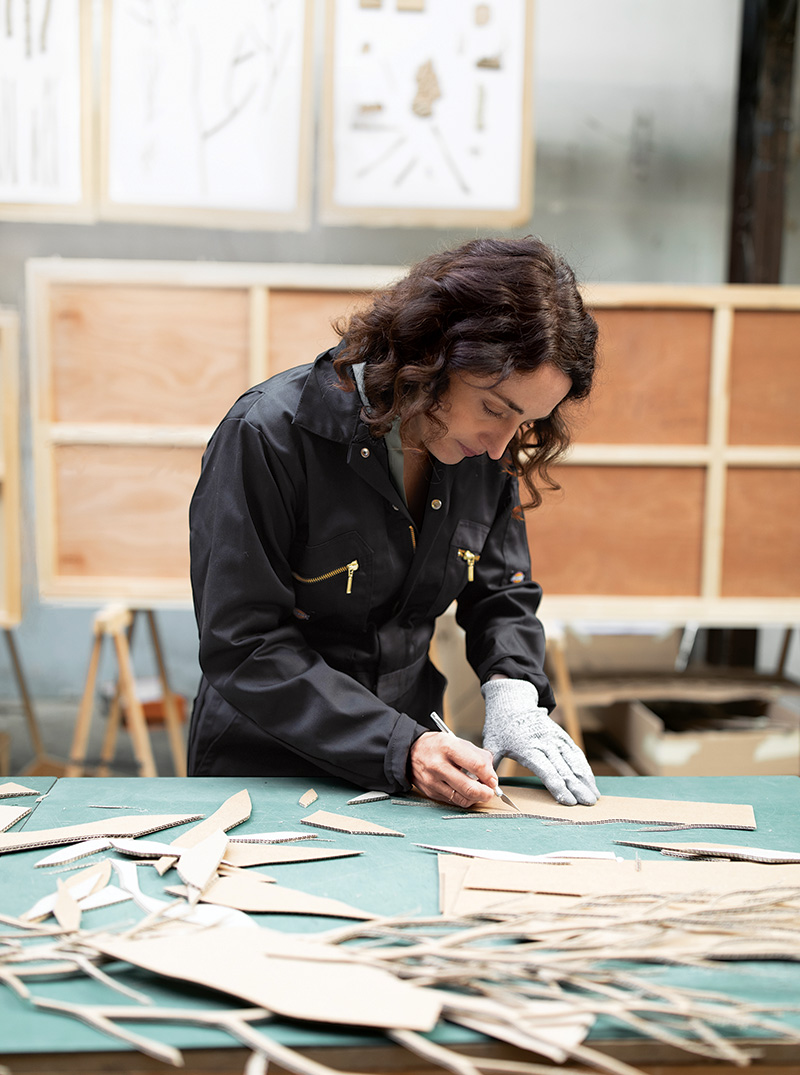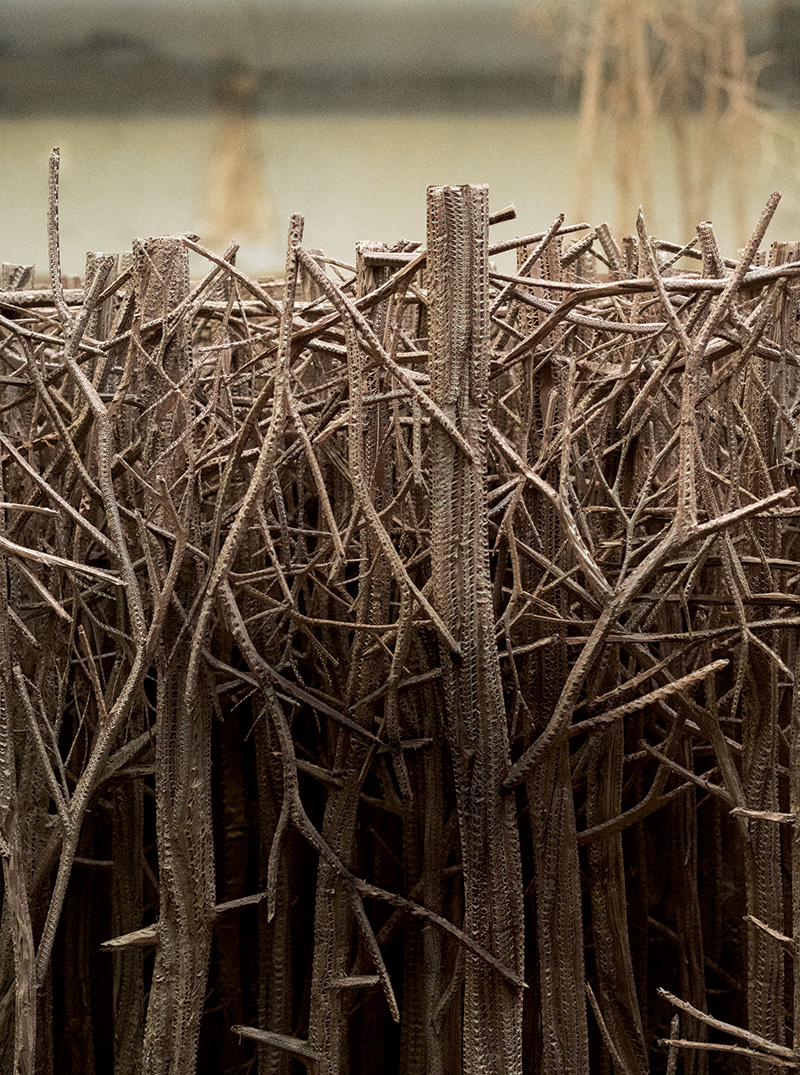 Jospin, however, does also work in some truly luxurious materials. Two years ago she completed a 300-foot-long embroidered silk tapestry that served as a backdrop for Dior's fall 2021 couture show and was later exhibited at the Musée Rodin in Paris. "I met [Dior creative director] Maria Grazia Chiuri, and we talked about the Palazzo Colonna in Rome," says Jospin, referring to the spectacular 14th-century palace at the foot of the Quirinal Hill. "There is a room in the gallery, decorated in the 17th century, completely lined with embroidery showing jungle and birds. That was the inspiration." That collaboration led to another last year, for which Jospin created a runway installation from cardboard that combined elements of caves, grottoes, and neoclassical architecture. 
Visitors to Paris can find one of Jospin's large-scale cardboard forests on long-term display at the Musée de la Chasse et de la Nature, the recently expanded museum dedicated to art representing animals and the culture of hunting, as well as taxidermied creatures and elaborately ornamented guns. "It's the perfect setting for a forest," says Jospin. "The work is both immersive and metaphorical—the branches could be those in the human brain." Plus, the issue of humanity's relationship to nature is one of the most pressing topics of our times, she notes, adding, "The forest is both longstanding—and a fragile thing."
A version of this article first appeared in print in our 2023 Spring Issue under the headline "Material Illusion." Subscribe to the magazine.
Next Post