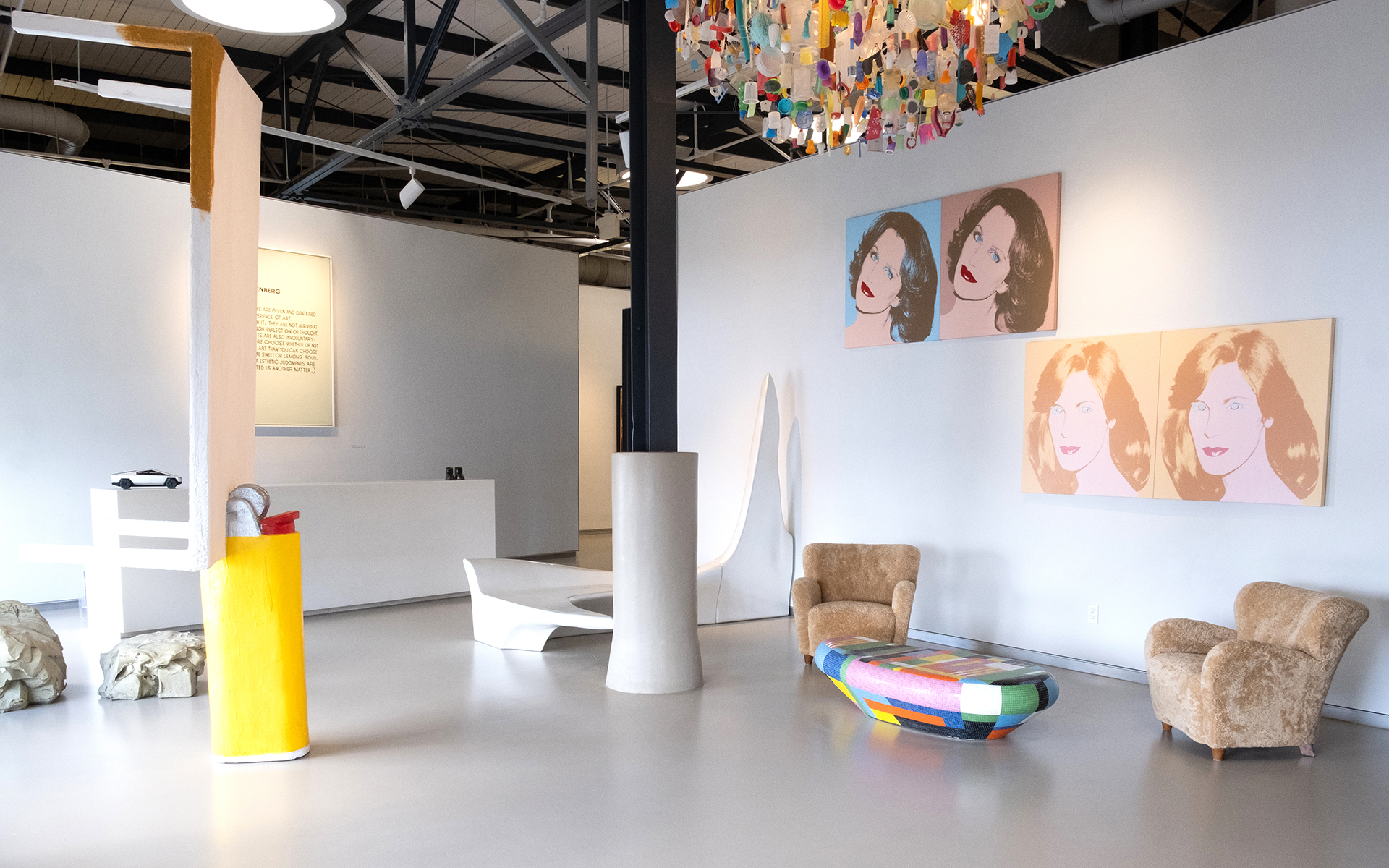 The Craig Robins Collection's New Miami Show Explores Duality
Set in the Design District headquarters of Dacra, "Two of the Same Kind" features works by Marlene Dumas, Kara Walker, Kehinde Wiley, and many others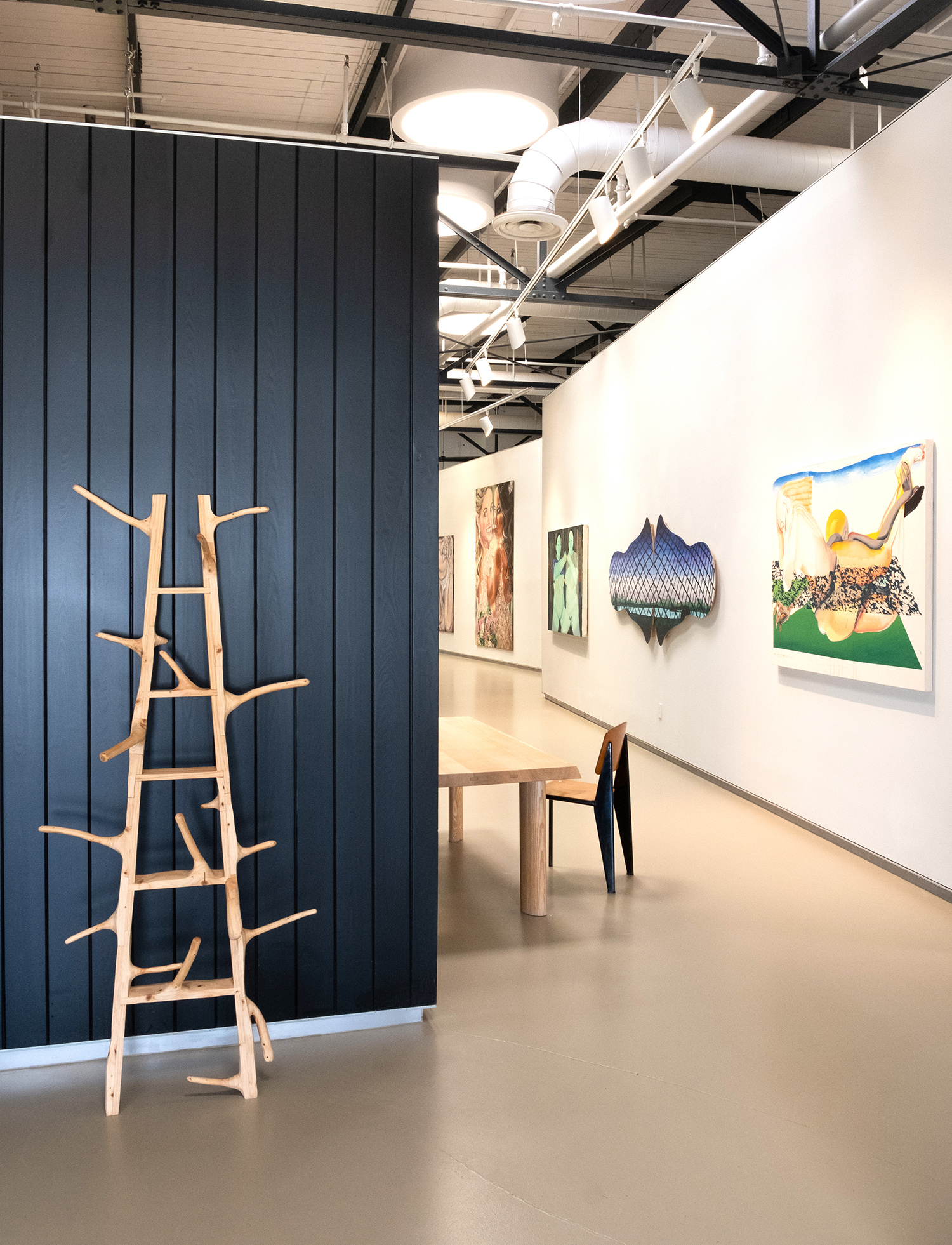 One of Miami's most impressive art exhibitions in isn't housed in a museum or gallery. Instead, collector and real-estate titan Craig Robins has installed major pieces of art throughout his company's office space, enriching the working area for employees while creating a must-see showcase of more than 100 pieces by the world's top contemporary talents, among them Kehinde Wiley, Kara Walker, and Urs Fisher.
Located within the Design District headquarters of Dacra, the development firm Robins established in 1987, "Two of the Same Kind" held its reception during Miami Art Week and will continue to be open by appointment for the next six months. Curator Karen Grimson, who joined the team earlier this year, worked with Robins to put together the presentation, carefully drawing pieces from his 1,200-piece collection. "Each year we try to do a show illustrating what we think is relevant," says Robins, who is also the founder of the Design Miami/ fair. "This year, I was very inspired by the Venice Bienniale."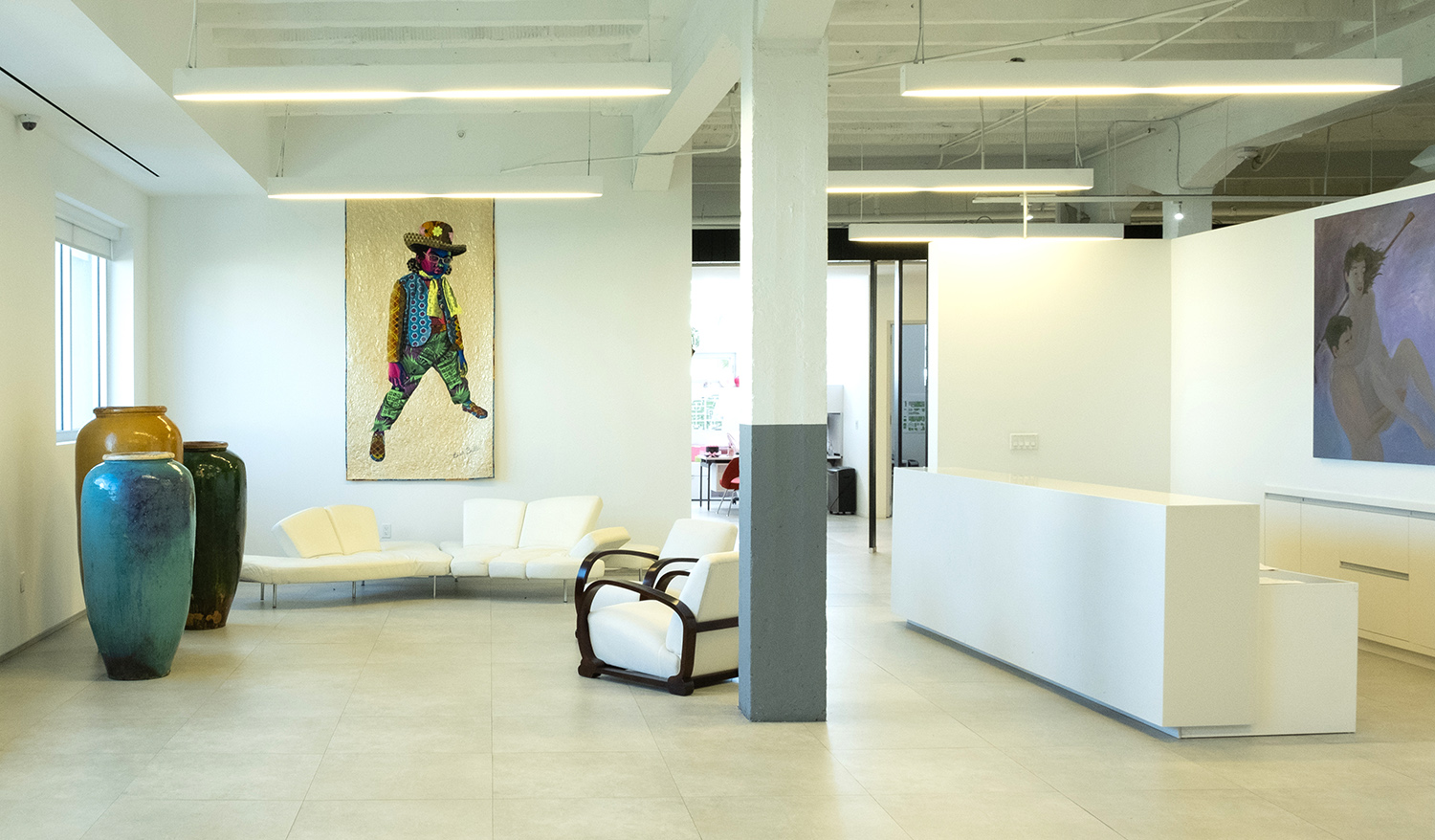 Indeed, the title of the show and the overarching theme of "dualism" comes from a pair of erotic drawings by Amsterdam-based artist Marlene Dumas, who earned raves over the summer for her absorbing solo show installed at the Palazzo Grassi. "I've spent a lot of years assembling a diverse body of work by her," says Robins of the South African–born talent, who set a record in 2008 for a female living artist with the $5.61 million sale of her painting The Visitor (1995). "She's one of most relevant artists of our time."
Also on view at Dacra are a number of other engrossing pieces by Dumas, among them After Painting and After Stone (2003), two black-and-white works that feature horizontal, corpse-like figures, as well as Fishbowl Country (1987), a prescient commentary on the surveillance state.
Nowhere is the theme more perfectly encapsulated than the office's fourth-floor entry, where Robins installed a pair of silkscreen diptychs by Andy Warhol. While the striking portraits look like signature works by the Pop-Art master, they hold deeper sentimental value for Robins: one set was borrowed from his mother, Joan Robins, and the other from his mother-in-law, Carol Soffer—both of whom are depicted in the works. "The fact there's a couple and both have moms with portraits by Andy Warhol is just incredible," says Robins.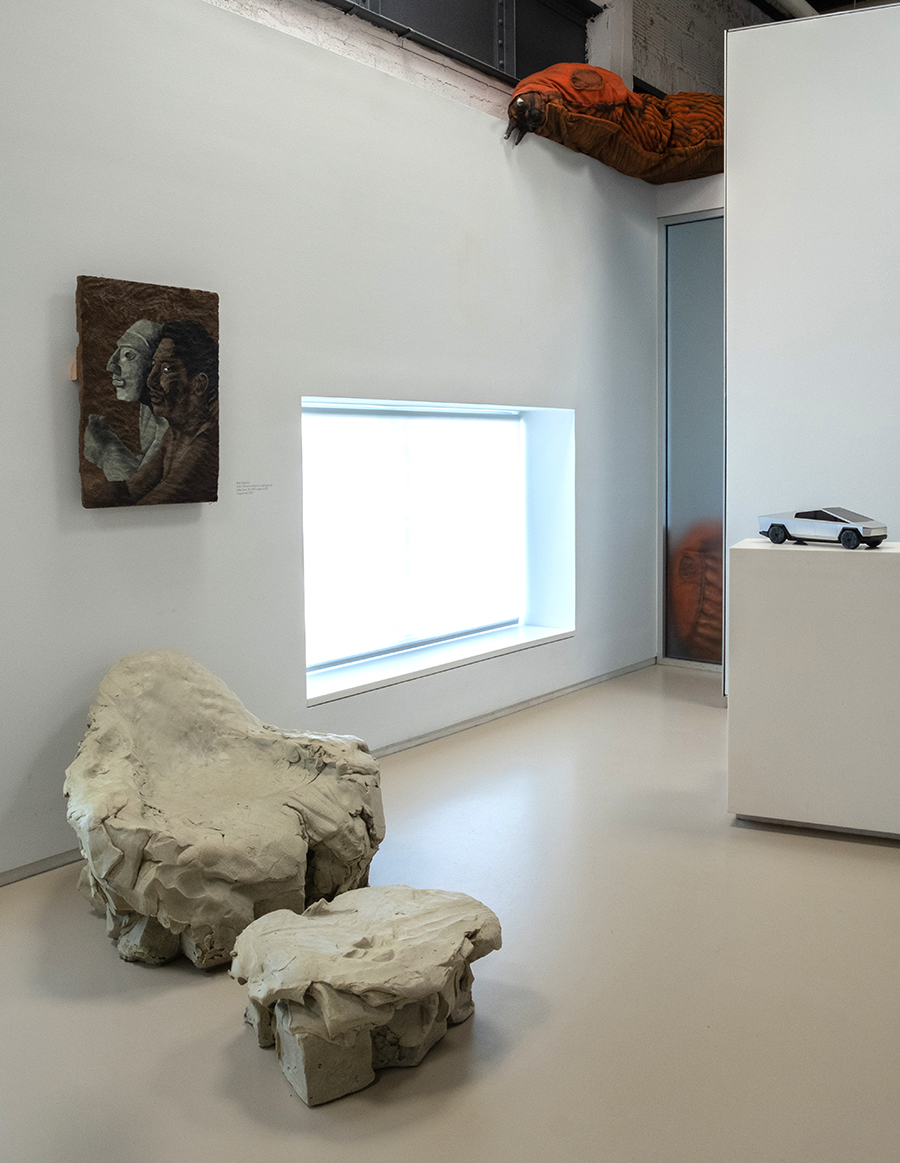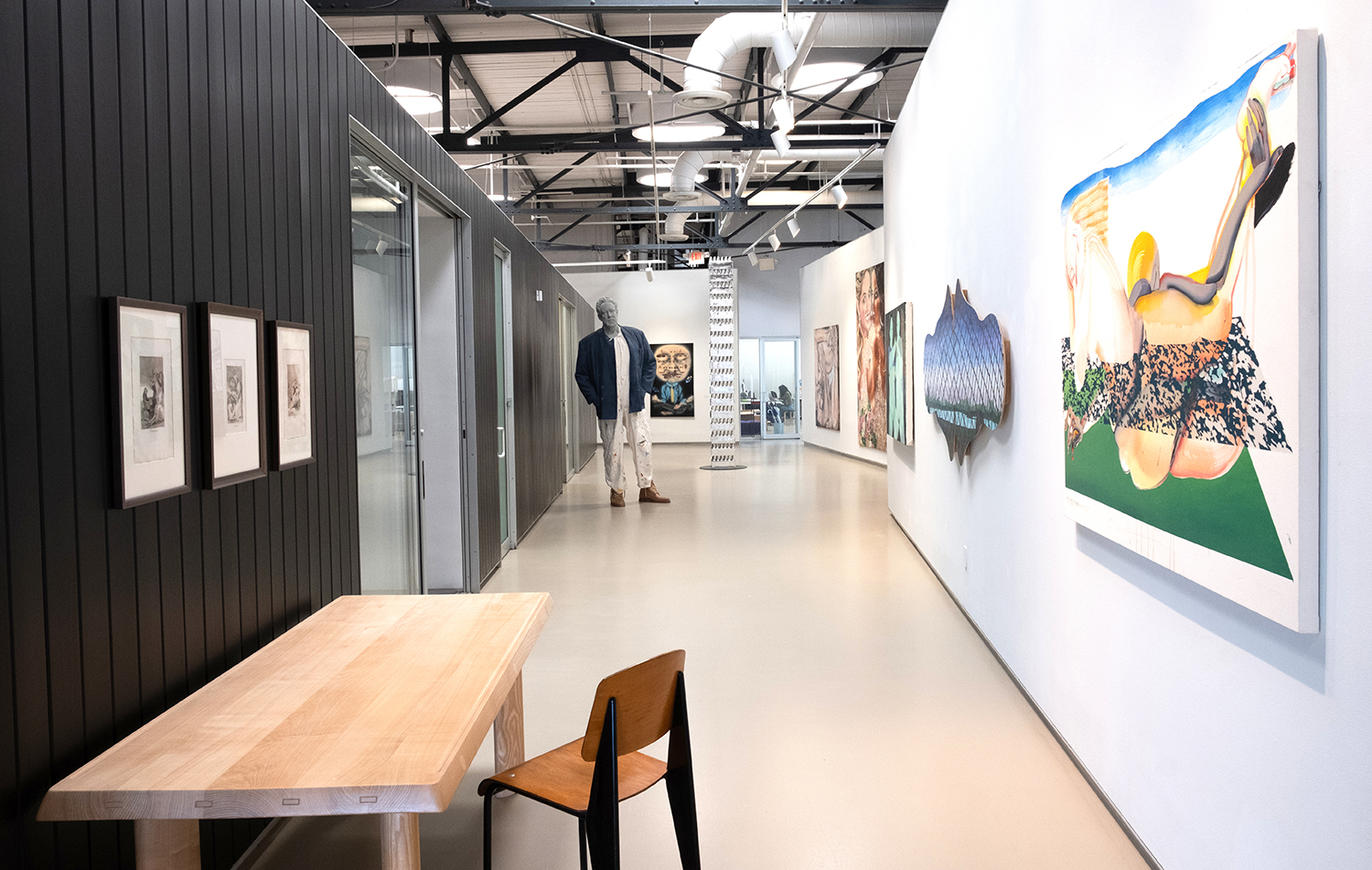 Among the other notable works are two portraits by Kehinde Wiley. The New York–based artist painted President Obama's official portrait and also mounted a mesmerizing exhibition of paintings and sculptures at the Fondazione Giorgio Cini during the most recent Venice Biennale. "I found the show to be really powerful and extraordinary," says Robins, who acquired the two pieces on view from Jeffrey Deitch during Wiley's 2003 show "Faux Real."
Another major artist whose work he began collecting early is Mickalene Thomas, who has two poignant works in the exhibition, So Close (2005) and I'll be Rolling with the Punches (2006). "I was lucky enough to buy them 16 years ago," he adds.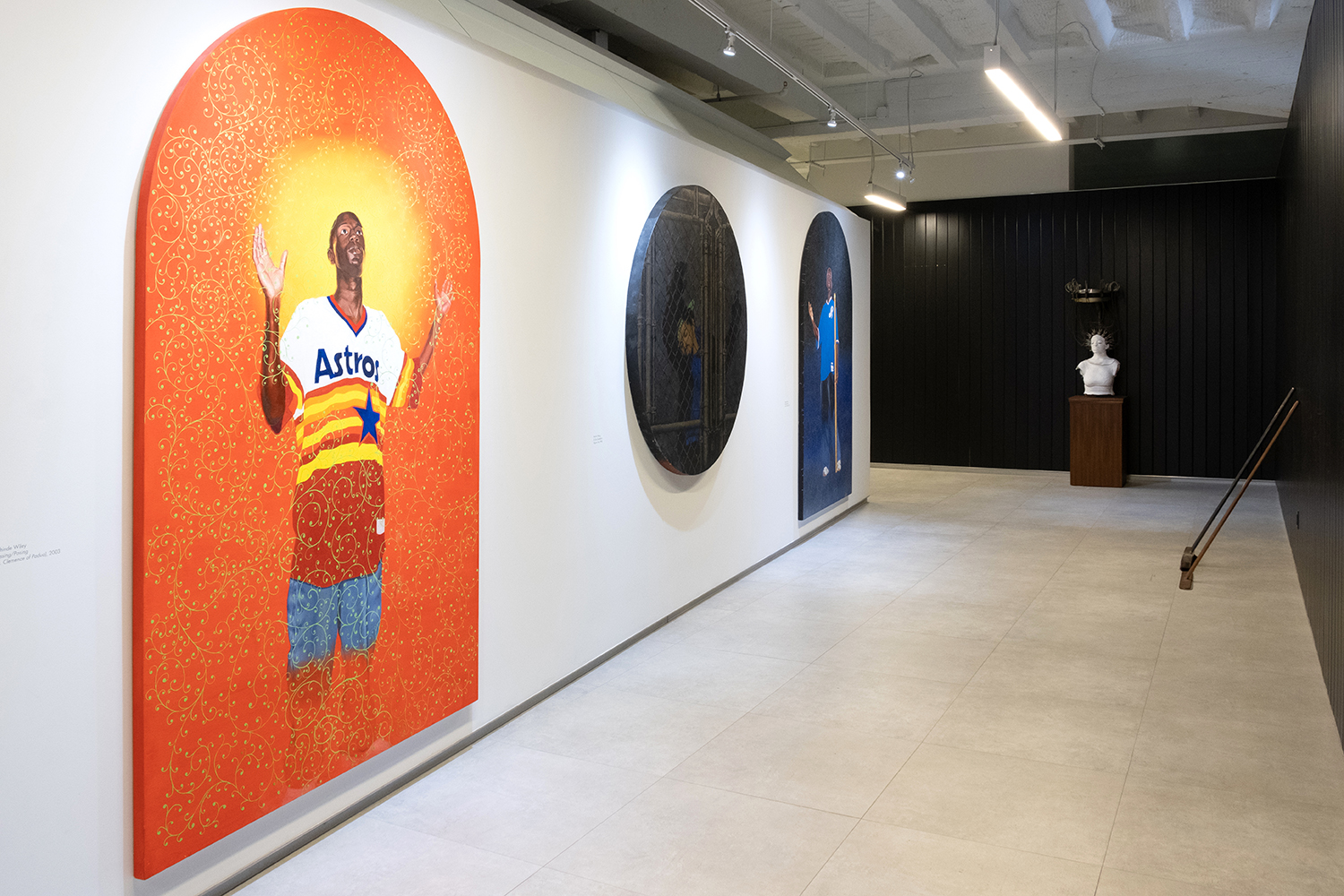 Robins also made a point to display on-the-rise talents newly added to the collection. "Young artists in the show that I've been inspired by and attracted to include Bisa Butler or Sasha Gordon," he adds. Others recent acquisitions include Kara Walker, Isabelle Albuquerque, Celeste Dupuy-Spencer, Chase Hall, Mario Ayala, Hell Gette, rafa esparza, Hugh Hayden, Shyama Golden, and Samuel Ross.
And if the artwork isn't enough, there are also numerous major pieces of collectible design by luminaries such as Virgil Abloh, Ron Arad, Jean Prouvé, Pharrell Williams, and Zaha Hadid. "The office was designed equally as space to exhibit the collection as much a place to work, just like the Design District in general," says Robins. "The office is a microcosm of what we are trying to do in the neighborhood."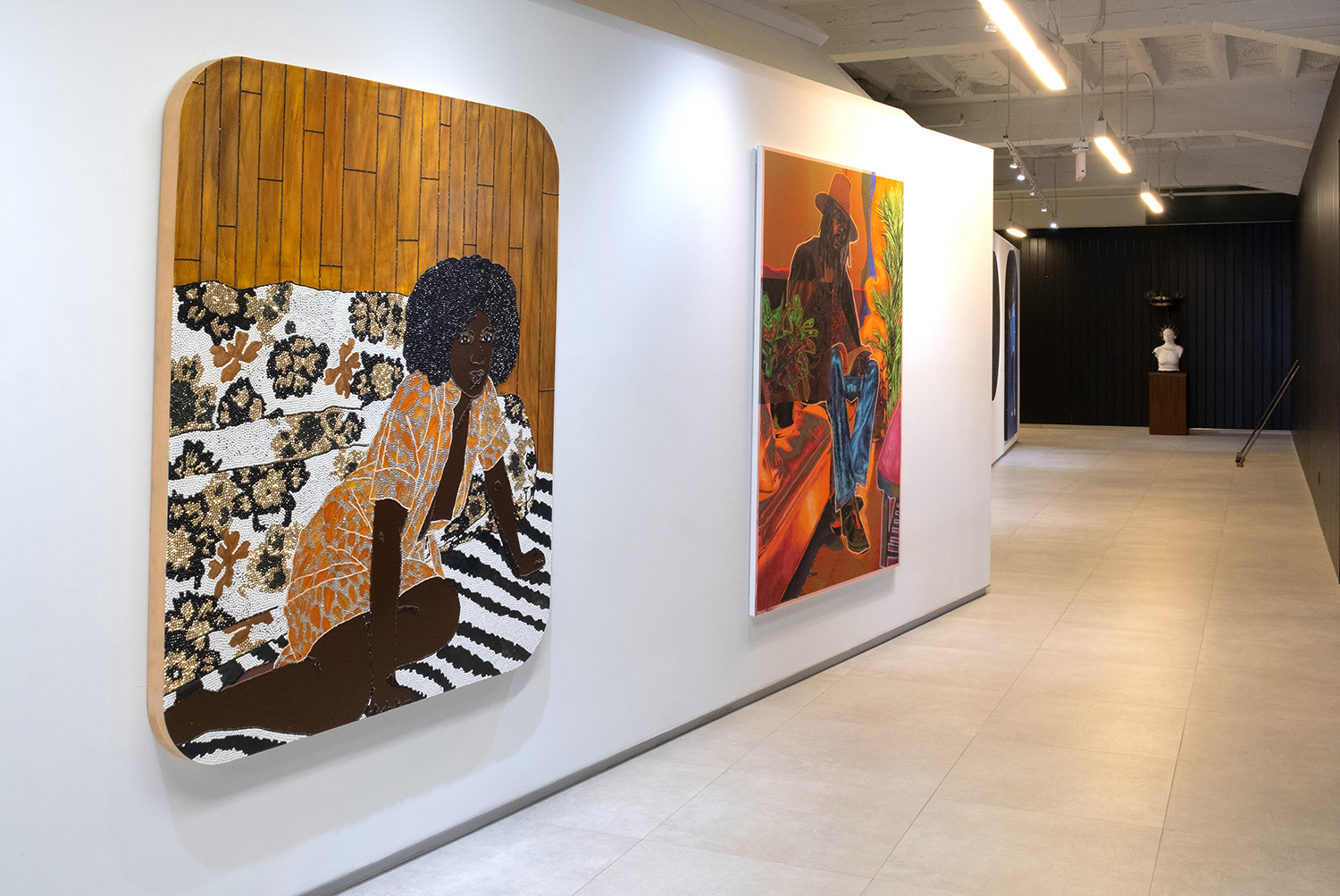 Next Post