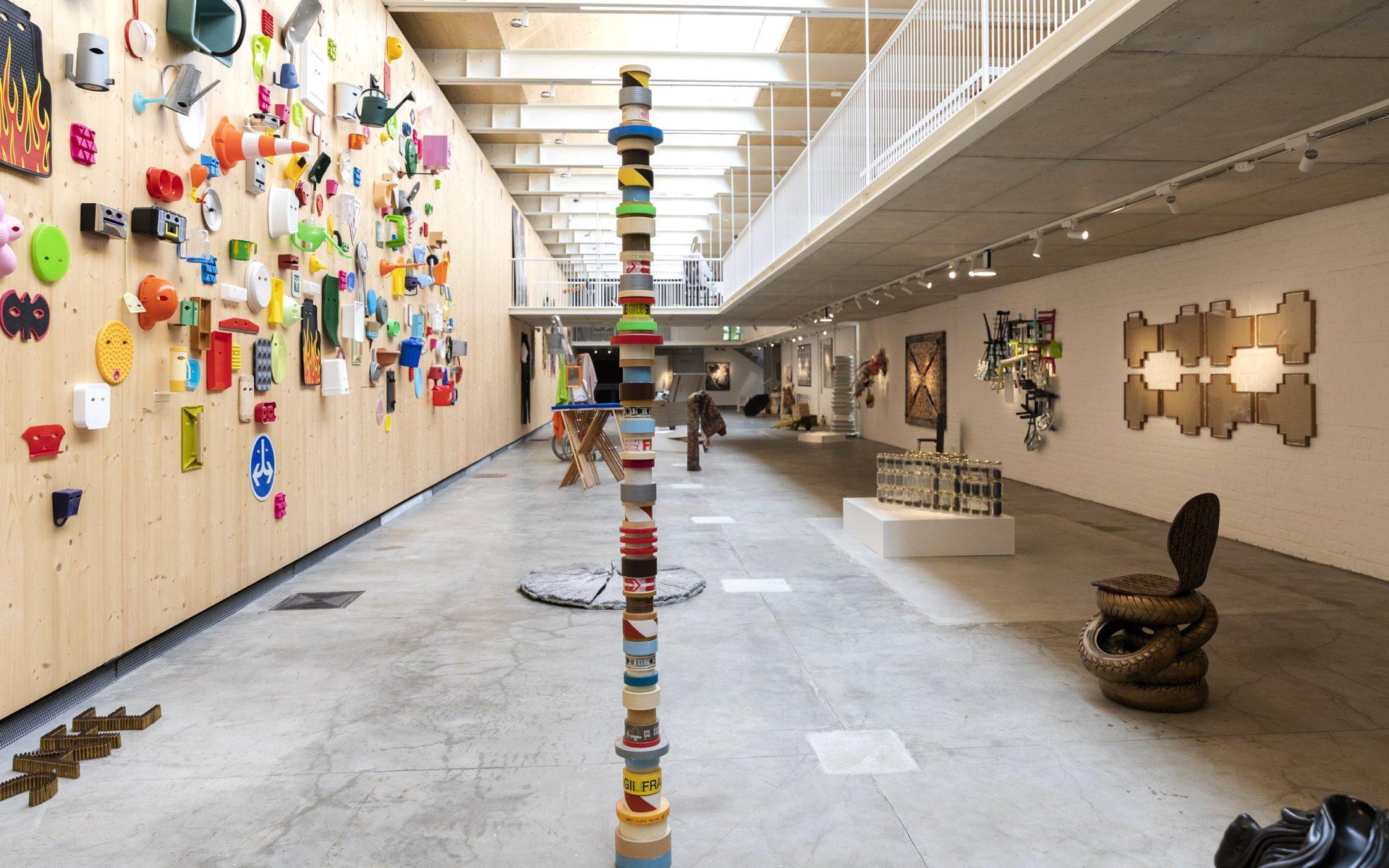 Collectible's Founders Share 8 Must-Visit Stops in Brussels
Here's what else to see when you're in town for the March 5–8 design fair, according to Clélie Debehault and Liv Vaisberg
1. Private Art Museum P.O.C.
P.O.C. is Galila Barzilaï-Hollander's private museum, which was previewed during Collectible last year. An intuitive, eclectic, and expansive collection of several thousand works, P.O.C. (which stands for Passion, Obsession, Collection) showcases Barzilaï-Hollander's finds, often gathered around themes. As it is not open to the public, visitations are arranged through preregistered group tours.
2. Atelier Jespers
Located in a modernist building created in 1928 by Belgian architect Victor Bourgeois, Atelier Jespers is an ambiguous space that combines a private residence, studio, and an art center that hosts exhibitions curated by Jean-François Declercq.
3. Eleven Steens Art and Design Center
Launched last year during Collectible, Eleven Steens is an art and design center founded by collector Serge Carrasco. The building, formerly owned by the Belgian national electricity company, is a great exhibition space featuring shows by emerging artists and designers. On the top floor, you can ask to see the "collector's apartment" with pieces from the owner's personal collection.
4. Adam Brussels Design Museum
Adam, situated next to the emblematic Atomium, is a museum that hosts exciting exhibitions, like the current show "Standing Stones" from studio Objects of Common Interest cofounders Eleni Petaloti and Leonidas Trampoukis as well as a collection of more than 2,000 design pieces made from plastic.
5. Ateliers Zaventem
Ateliers Zaventem is a very special place, right outside Brussels. Initiated by Lionel Jadot, who renovated an old printing factory, the space is home to dozens of designers who work in studios with transparent doors, allowing everyone to see what the others are doing, help each other, and collaborate.
Recommended: Why Brussels is Experiencing a New Wave of Art Visitors
6. Café Victor 
We love the Café Victor at the Bozar Centre for Fine Arts, especially the nook behind the Valérie Mannaerts curtains. Victor is where we hold meetings, interviews, and brainstorming sessions, and being part of the Bozar art center, it's also a great opportunity to pop in for a show or a little concert.
7. Hotel des Galeries
Hotel des Galeries is a lovely little hotel nestled under the magnificent vaults and windows of the Royal Galleries of Saint-Hubert. Not only does it have incredible design, the hotel is only a few steps away from the Vanderborght building, where Collectible takes place.
8. Peinture Fraîche Bookstore
Peinture Fraîche is a particularly good bookshop that specializes in art, architecture, and design. It has a beautiful façade and an exquisite selection.
Collectible runs March 5 to 8 at the Vanderborght building in Brussels. 
Next Post