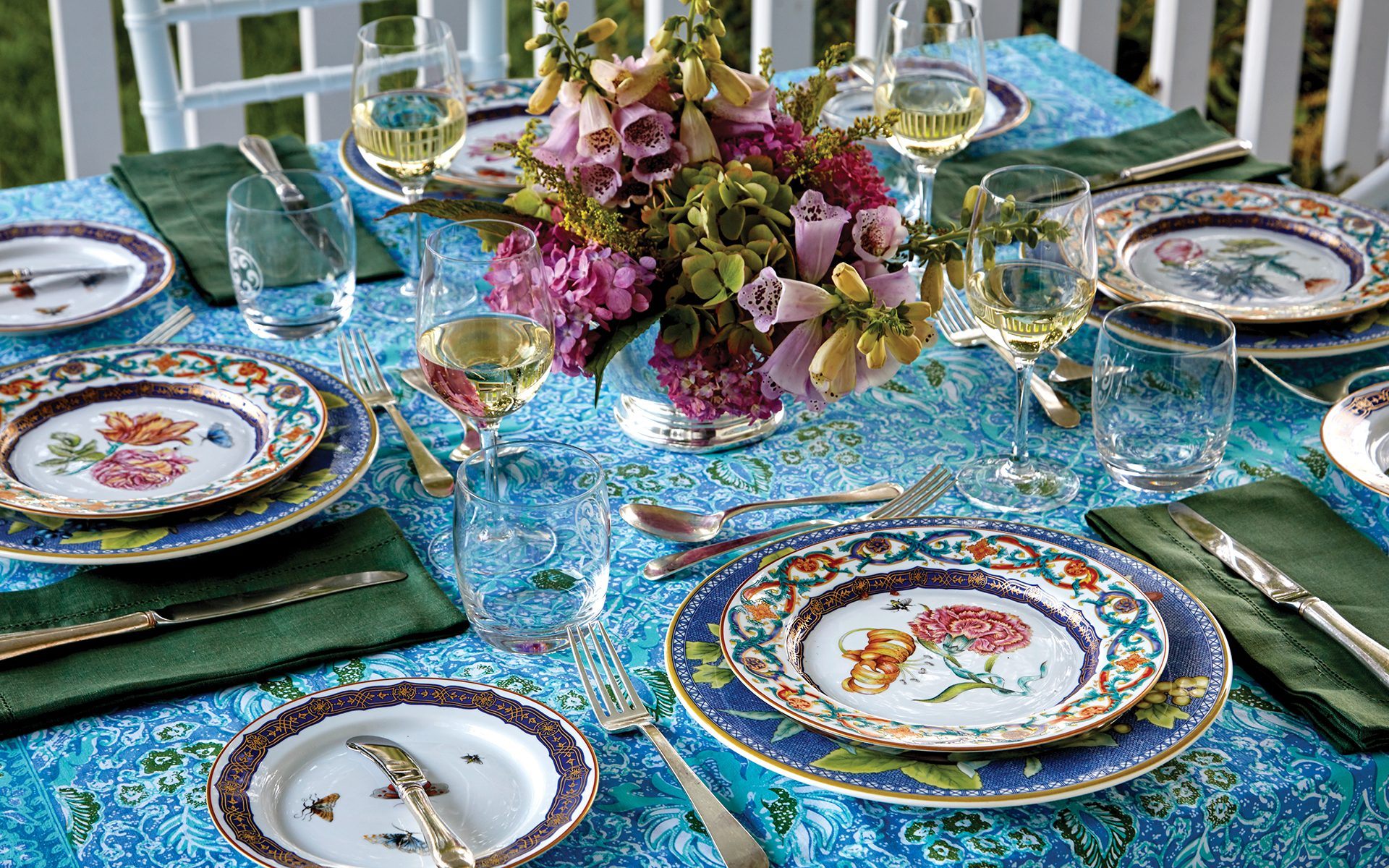 The Taittinger Champagne Family's Insider Tips for Elegant Entertaining
Claudia Taittinger's debut book, Entertaining Chic!, combines decadent dishes and wondrous table settings from the world's most celebrated hosts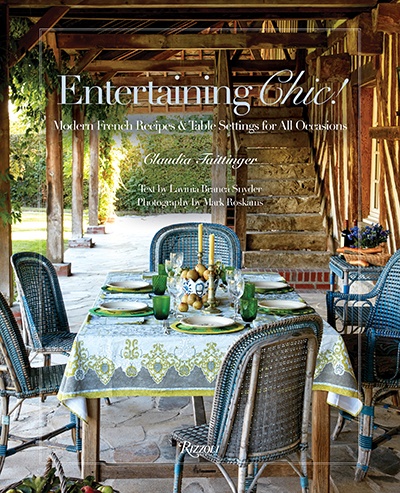 As a member of the famed Taittinger Champagne family, Claudia Taittinger has hosted culinary dignitaries on both sides of the Atlantic and been a guest at some of the most rarefied dinner parties in the world. Now she's collected an artful array of tablescapes and menu items into Entertaining Chic! Modern French Recipes & Table Settings for All Occasions (Rizzoli), an around-the-world tour of perfect parties sure to inspire even the most accomplished tastemakers.
"My mother-in-law, Monique Taittinger, loved entertaining, which was a tradition in our family," Taittinger tells Galerie. "Monique founded a club solely for women, called Le Club Historique et Gourmand; they would meet up, invite historians, writers, and intellectuals, and of course have a very long lunch at le Grand Véfour, at the time owned by the Taittinger Group, with head chef Guy Martin."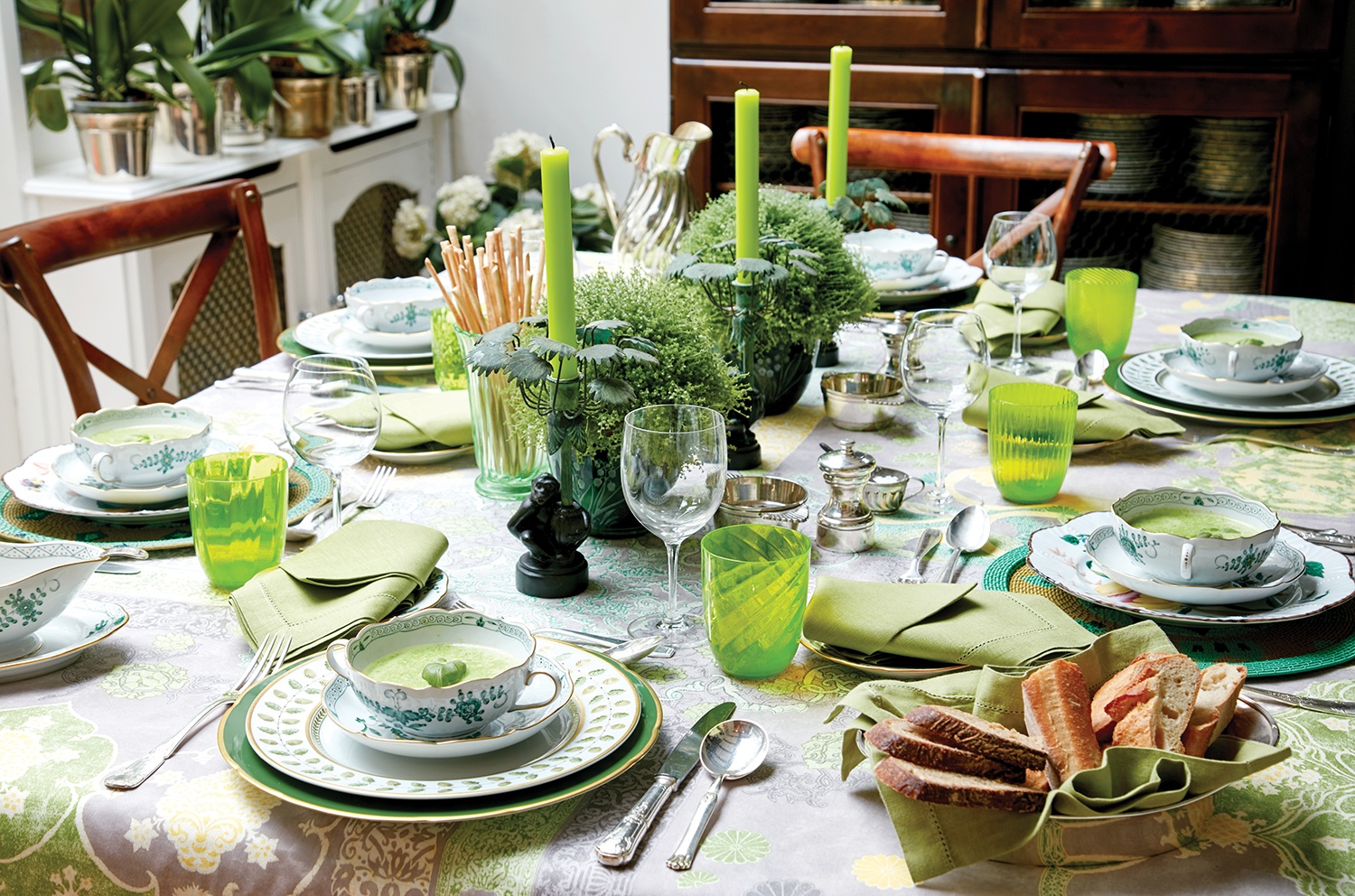 Inspired by these sophisticated get-togethers, Taittinger visited some of the most accomplished hosts, friends she describes as having "a knack for entertaining and a love of great food." Photographer Mark Roskams captured their tables in exquisite detail, highlighting place settings such as the Bernardaud Reine Elizabeth Limoges dinnerware designed for Her Majesty Queen Elizabeth's April 1957 visit to France and Mottahedeh's Merian pattern, inspired by the botanical and entomological illustrations of scientist and artist Maria Sibylla Merian from the late 1600s.
"I do love to collect plates from Limoges, through Meissen and Herend to Mottahedeh, and combine them with elegant silver and refined glasses," says Taittinger, who acquired much of her collection through eBay auctions. "Of course, this drives my husband and relatives over the world crazy—you can't imagine how many boxes and boxes of plates arrive weekly to our homes and that of my sister in New York. It sometimes feels like we are living in a china shop!"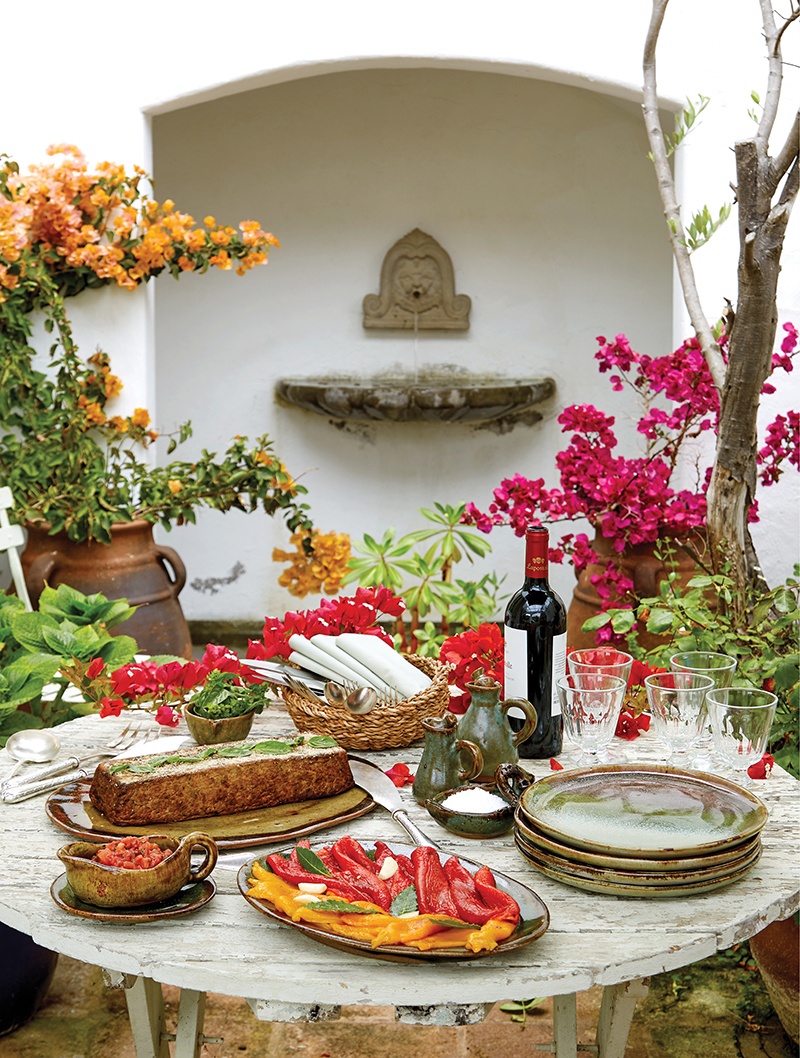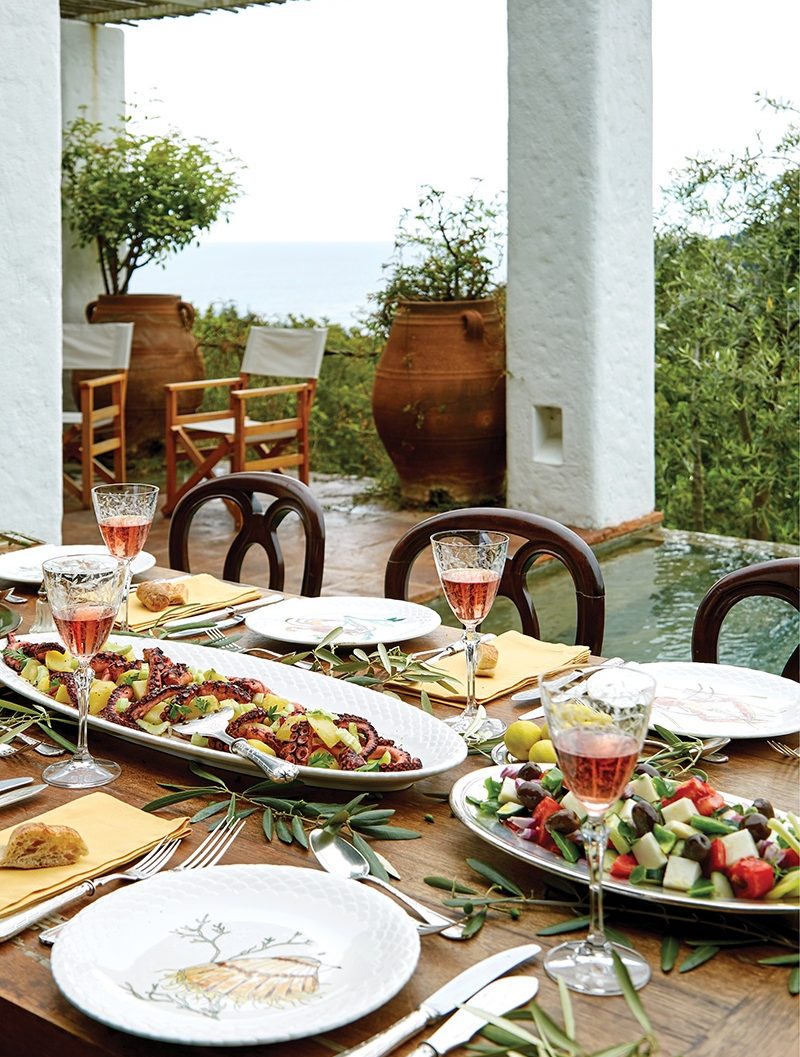 By combining vintage discoveries and new acquisitions, Taittinger is able to cultivate a mood and create an ambience complementary to what's on the menu and conducive to the surroundings, be that a poolside lunch in Valparaiso, Chile, or a multicourse meal served in a New York City penthouse. "It doesn't need to be extravagant, but I do like the table to be as entertaining as the food served," says the author. "I'm not one for white canvases—from my children's toys to somewhat funky porcelains of birds or the garden's array of foliage, bits and bobs always find their place on my table."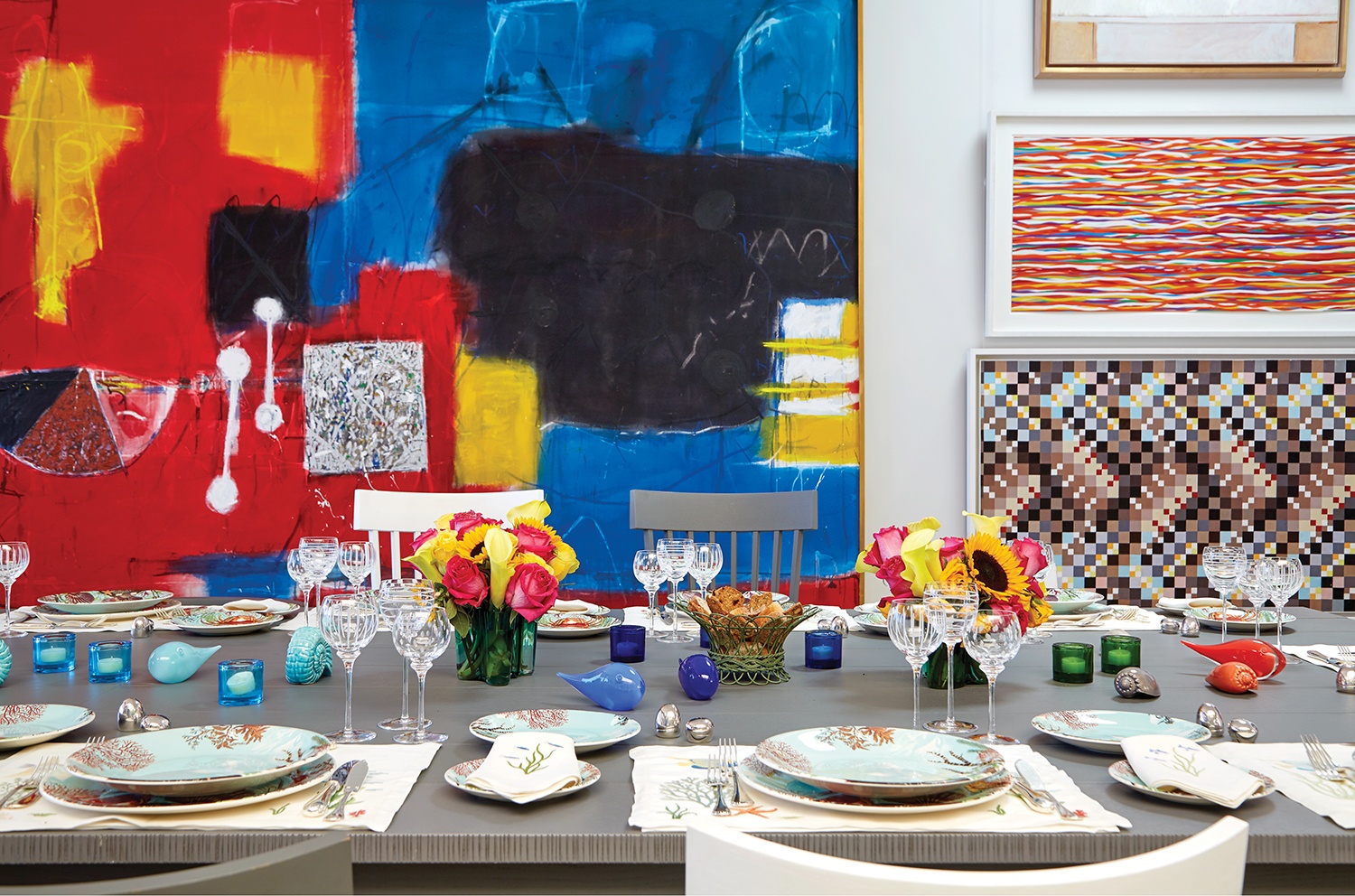 Accompanying the picturesque settings, Taittinger prepared over 200 dishes to select just the right meals for each destination—including Champagne risotto served at the Taittinger family's estate in the village of Pierry, Château de la Marquetterie, and zucchini soup and dressed crab in London's upscale Queen's Elm Square, a neighborhood popular with French residents. "We wanted to showcase the international aspect of my cooking, a variety of settings, and array of culinary levels for the home cook to the insatiable dinner party host," she says.
In her own home, she keeps a stocked pantry in the event guests pop by. "I always keep a bag of frozen, raw, and unpeeled shrimp—it's not very glamorous but so handy! They can be cleaned swiftly, while the guests sip a glass of Champagne (it's a family obligation to always have a bottle or two of Taittinger in the fridge)," she says. "Shrimp are quite versatile and many recipes are possible, like a quick pasta with some tomato paste, a pinch of peperoncini, olive oil, and garlic. Hopefully, I've got some fresh zucchini and tomatoes to throw into the mix, and voilà. I also like to make sure I have some homemade broth in the fridge or cubed and that my spices and herbs shelves are stocked. And, of course, a good chunk of Parmesan is a must."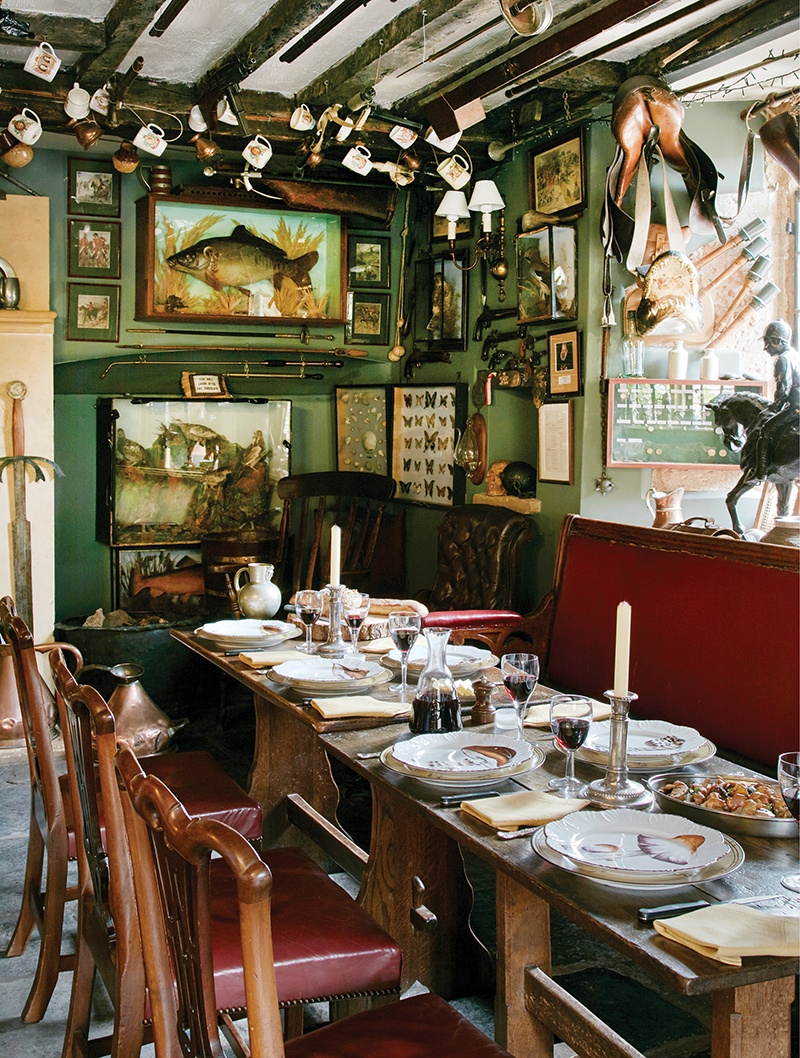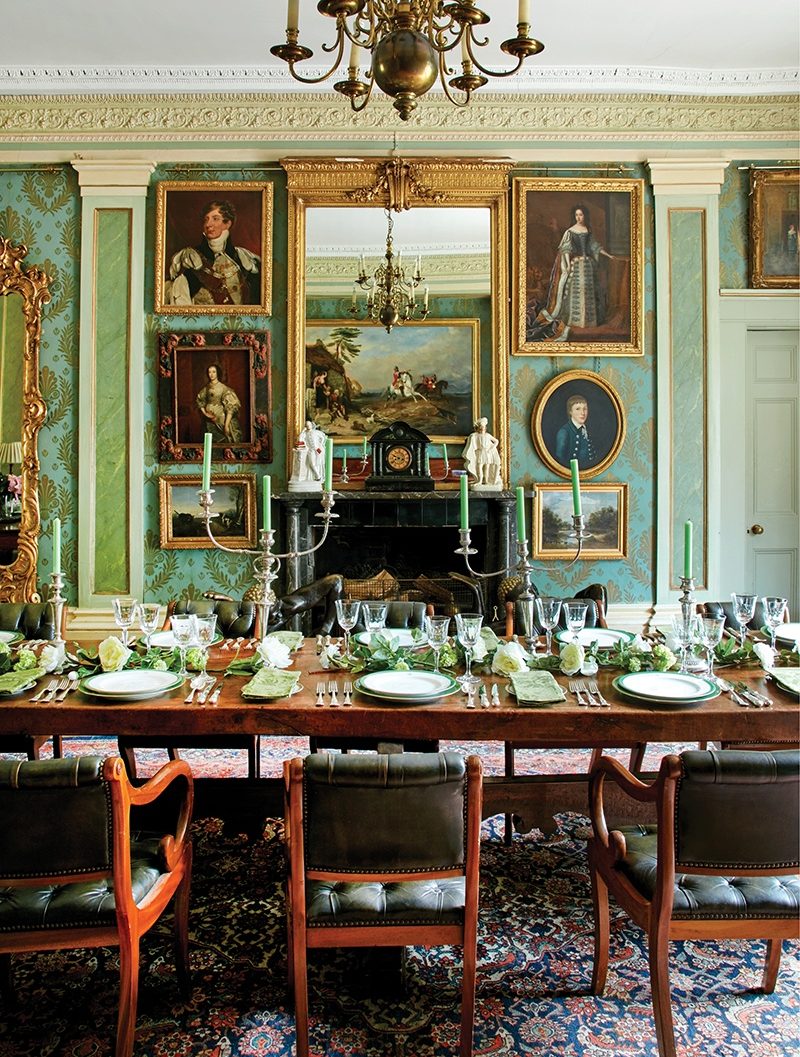 Raised in Argentina and Chile, Taittinger grew up in a family addicted to good food, like Tallarines Bontu, a buttery chicken pasta bake with béchamel creamed with homemade broth. Now based in Paris, she indulged in the late Joël Robuchon's television program Cuisiner Comme un Grand Chef and took mental notes when visiting an accomplished host. And while the locations featured in the book are luxurious and remarkably unique, the techniques for making guests feel welcome are easily duplicated.
"An elegant table or chef-catered dinner is enjoyable, but it goes without saying to me that the most welcoming gesture is when your host has made the effort to make the food they are serving," she declares. "Be it an old family staple for which you'll be dying to get the recipe or an eccentric invention not meant to be repeated, it's the thought and the love that goes into it that make all the difference."
Next Post