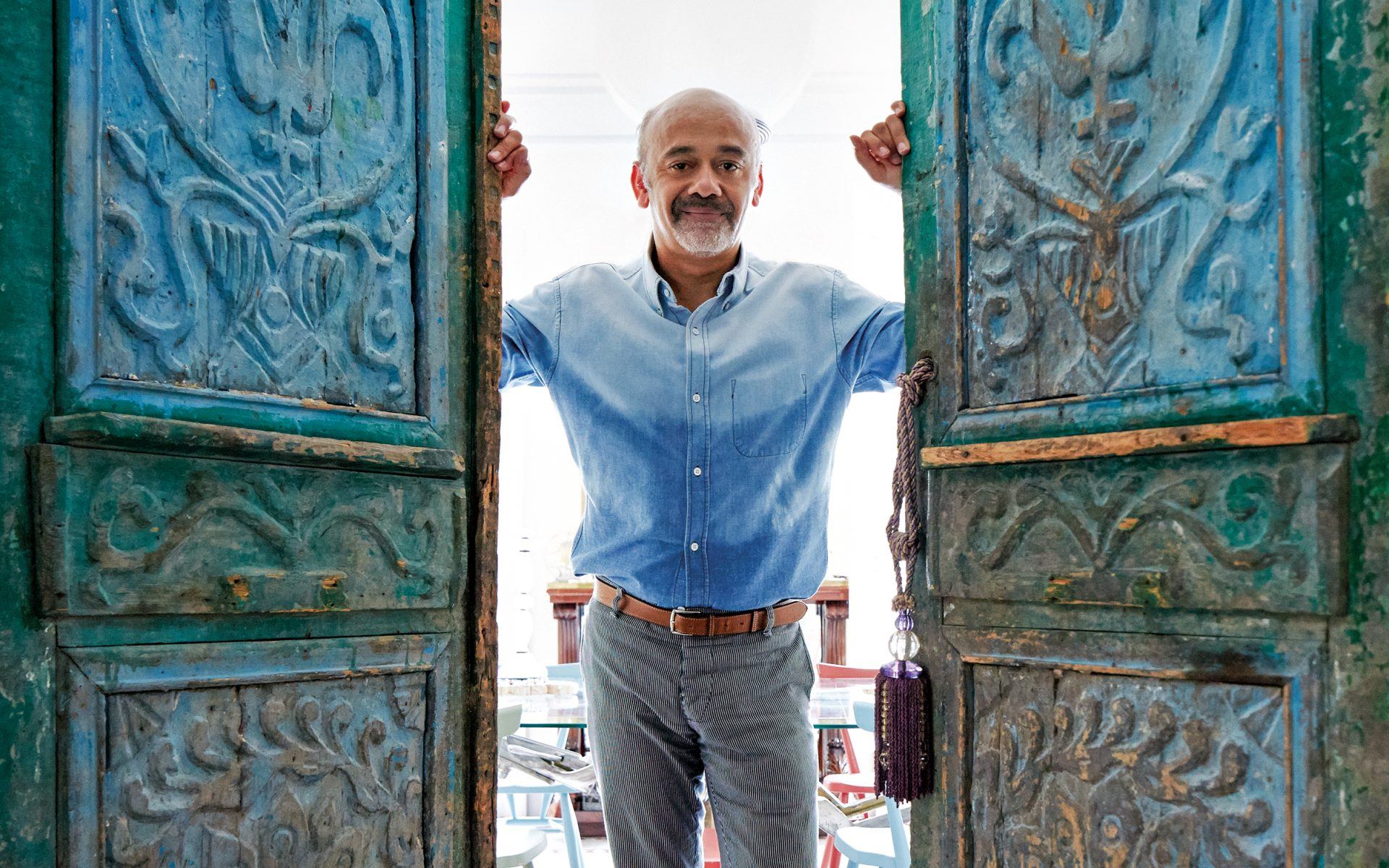 Christian Louboutin on the Lamp That Shaped His Career
Ahead of a major exhibition at the Palais de la Porte Dorée in Paris, the famed designer shares the object that inspired him to start his shoe company
My company began because of a lamp by André Arbus. There was a gallery I used to visit all the time run by the fabulous antiques dealer Eric Philippe, who specializes in decorative arts from the 1920s to the '60s. Back in 1991, I spotted a beautiful lamp that had been created for the exhibition "Le Génie de Paris" in the Marsan Pavilion of the Louvre in 1955; it featured a large bronze hand clutching two black cones. I tried to buy it immediately, but it had been promised to someone else.
The next time I visited with Eric, our conversation turned to me. I was fed up working for other people, so I'd given up and was doing landscape design instead. However, I was only 27 and wasn't patient enough to wait for plants to grow. I missed shoes. He asked me why I didn't go back to it and suggested I rent a vacant store space at the end of the Galerie Véro-Dodat arcade, where his gallery was located. I think he was trying to get rid of me because I was still pestering him about that lamp, which, it turned out, had since been sold to the London art dealer David Gill.
Recommended: See Designer Vincent Darré's Dazzling Parisian Interiors
I told myself if I can get that lamp, I can open my own store. I was determined. So I got on a plane to London and bought it off David. Now it's in my bedroom, and I look at it every day. I love the mix of rough and polished elements and the crossover of industrial design, art, and craft. I opened my first store in Paris that year, and it's still there today. We could have moved to a bigger space so many times, but I will never do it. I really believe in the energy of a place and the energy of an object. 
A version of this article first appeared in print in our 2019 Winter in the section called In Focus. Subscribe to the magazine.
Next Post