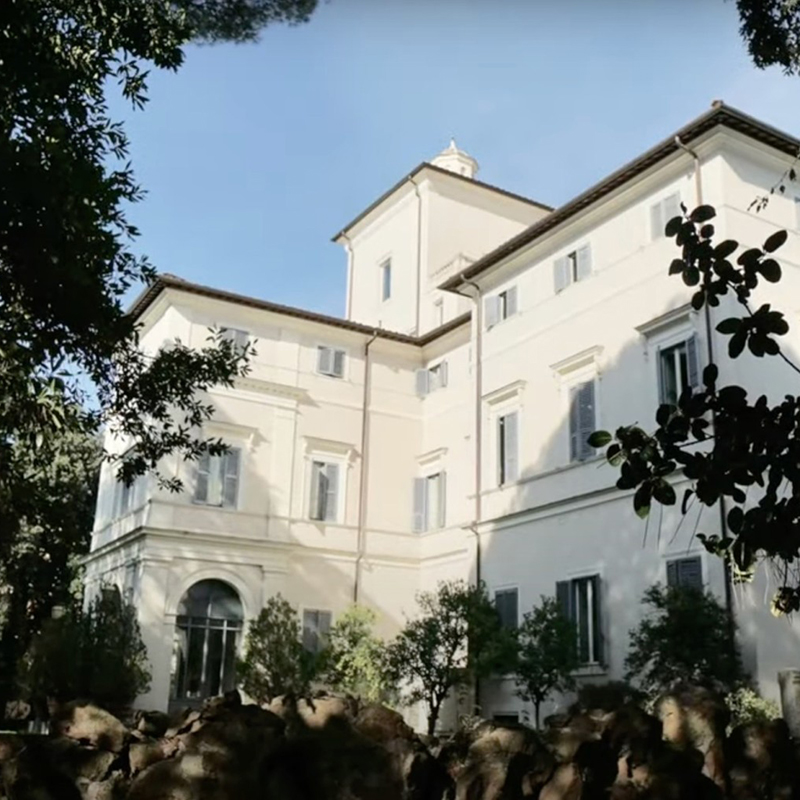 Talk about La Dolce Vita! A monumental Roman residence boasting the only ceiling mural by Baroque master Caravaggio is poised to become the most expensive property ever sold. Known as Villa Aurora, the 16th-century retreat will go under the hammer in January with the auction house Fallco Zucchetti on behalf of the Italian government. It is estimated to fetch $547 million, and if it reaches anywhere near that price, the sale would eclipse the world record—currently held by a palatial Hong Kong dwelling that was purchased for $361 million in 2017.
While photos inside the landmark are scarce, the owners—Princess Rita Boncompagni Ludovisi and Prince Nicolò Boncompagni Ludovisi—were known to allow tour groups to come witness the villa's trove of site-specific masterpieces, among them murals by not just Caravaggaio, but also Guercino, Bril, Viola, Domenichino, and Pomarancio. (Ancient statues—some dating to 500 B.C.—also dot the manicured grounds.) In addition, the royal couple, who tied the knot in 2009, embarked on a €10 million upgrade of the estate, profiled in the New York Times. "It's not a renewal—it's a conservative restoration," the prince told the paper after the 14-month project, which included a new roof and fresh paint on the exterior.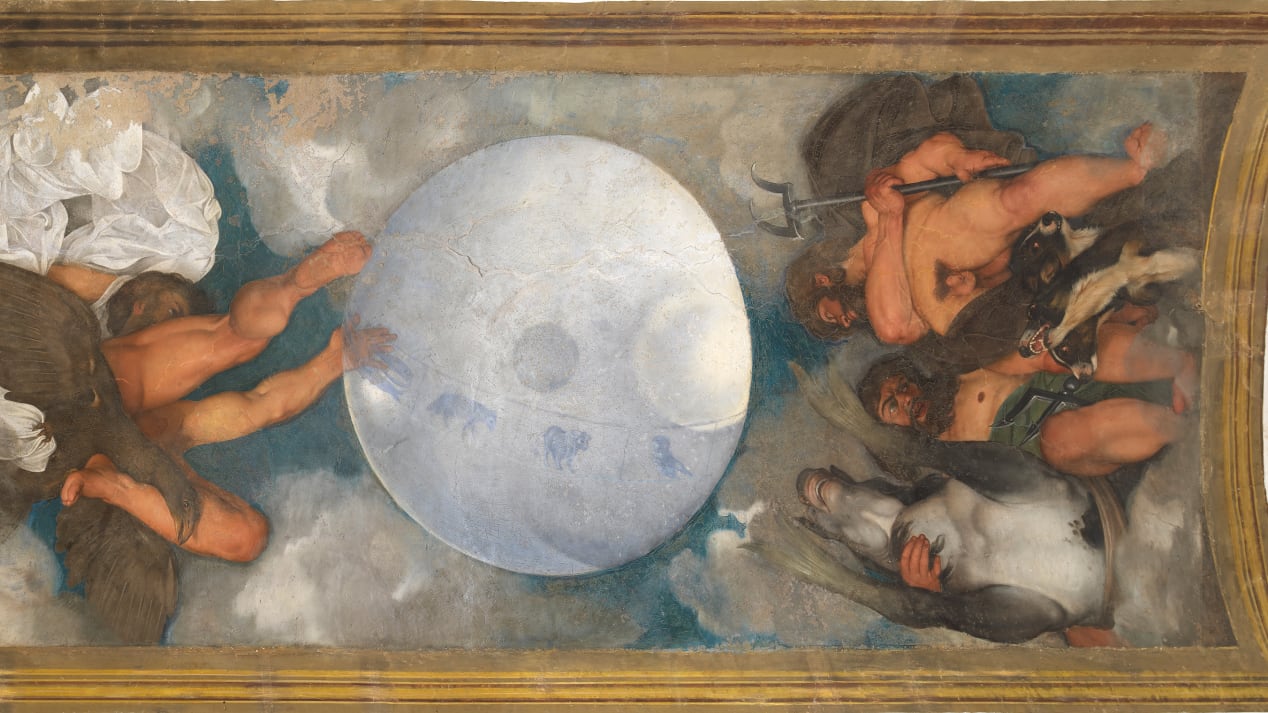 Built as a hunting lodge in 1570, the building was later enlarged to its present six-floor, 32,000-square-foot size. The Caravaggio mural was commissioned by cardinal Francesco Maria Del Monte around 1597 and remains the only one he created during this lifetime. (The piece was ultimately covered over, only to be rediscovered in 1968, after chipped paint pointed to something underneath.) Measuring ten feet by six feet, the celestial work depicts the gods Jupiter, Neptune, and Pluto in a room that was reportedly used as an alchemical laboratory, and it is presumed that Caravaggio modeled the faces of the deities after his own dark features.
The auction for Villa Aurora will be held on January 18, 2022. Among the conditions of the sale are restoration costs totaling €11 million. See more photos below.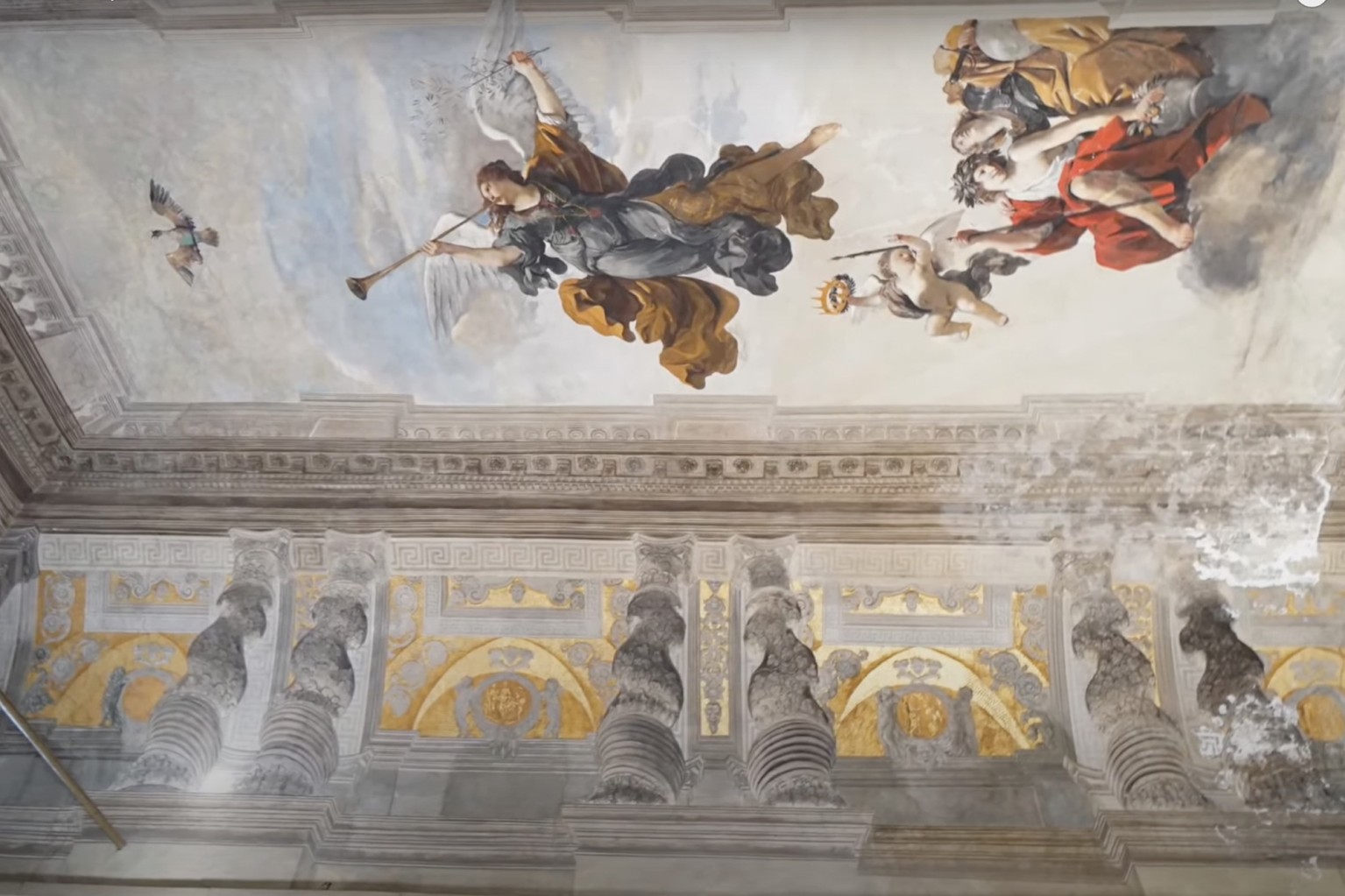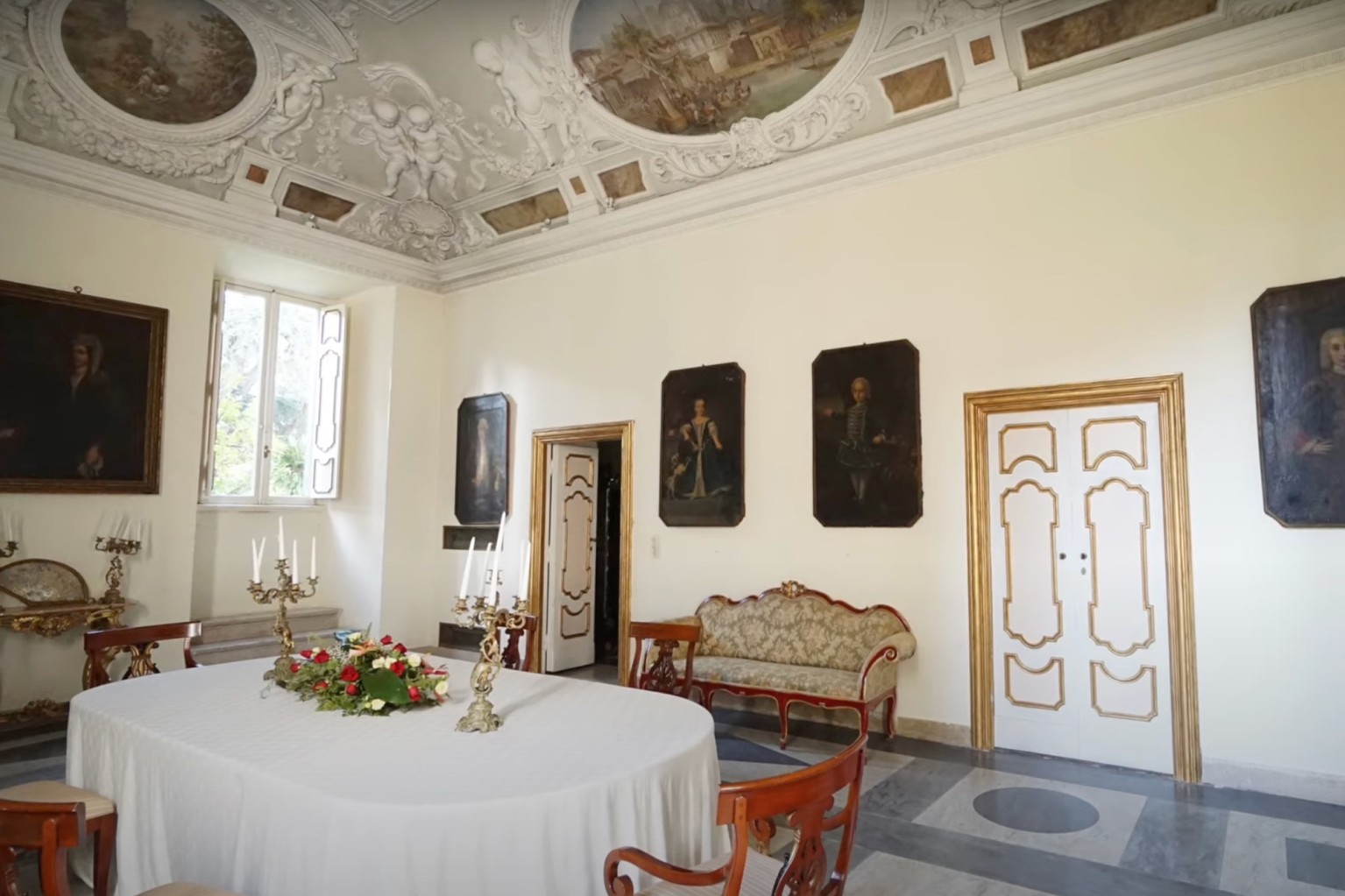 Next Post