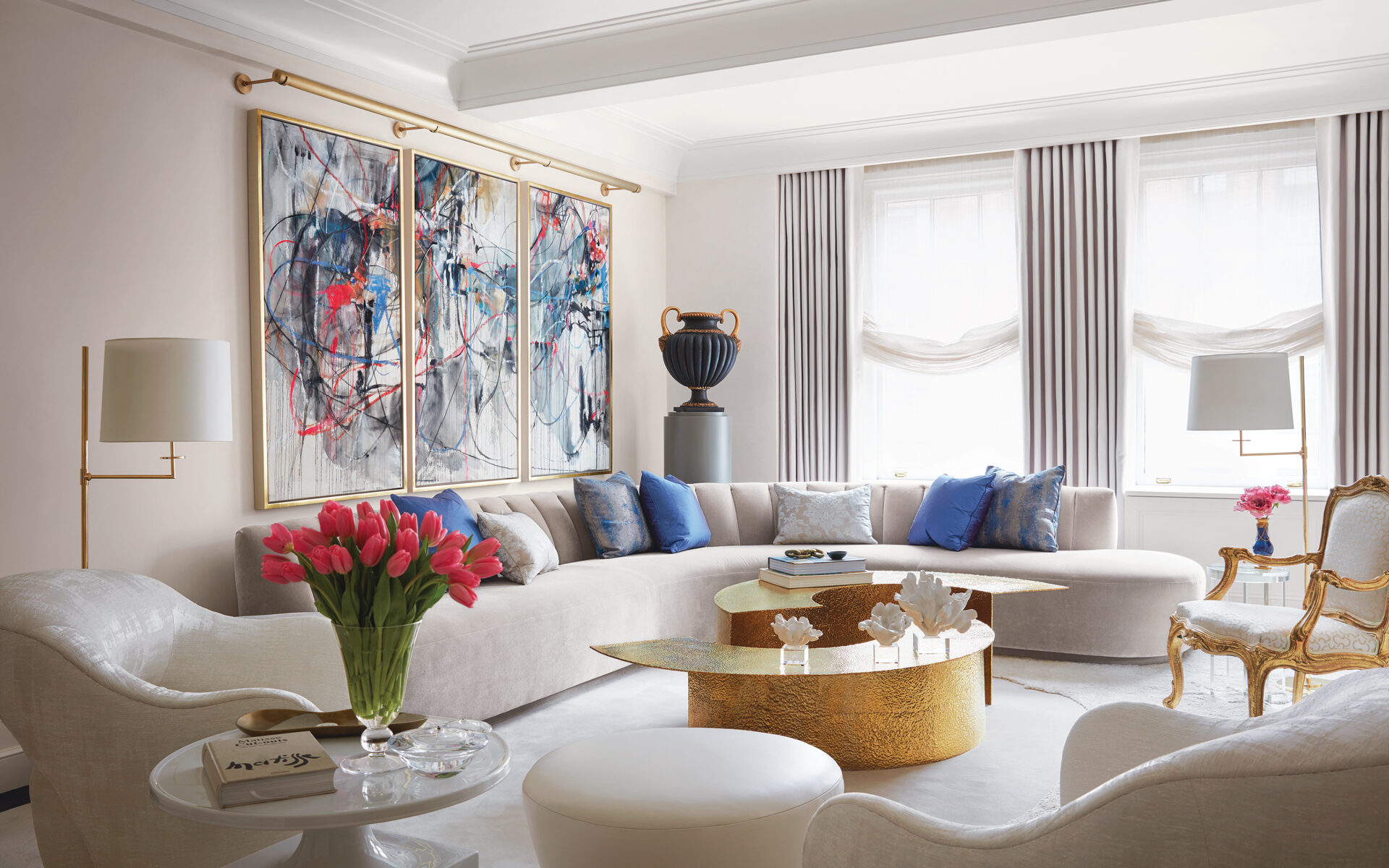 Designer Caleb Anderson Turns a Blank Canvas into His Own Highly Curated Home
The partner in New York design firm Drake/Anderson deftly mixes old and new inside his lovingly restored prewar apartment
When interior designer Caleb Anderson purchased his apartment in New York City's Sutton Place neighborhood three years ago, he knew his life was about to change. He just didn't realize how much, or that the entire world around him would change, too.
Anderson, who is a partner in the firm Drake/Anderson with decorating legend Jamie Drake, acquired the 1,500-square-foot two-bedroom as part of an estate sale. Describing the apartment as "a blank canvas," he explains that it had been in the same family since the building was completed in the 1920s and nearly everything was in its original state—a blessing and a curse. "It needed a huge renovation," he says. The outdated layout still had a maid's room and bath, the latter of which Anderson co-opted to expand the primary suite. But otherwise, he left the existing walls and plan intact. "Being from Texas, I've always been enamored of prewar architecture," he says. "I've always liked proper rooms."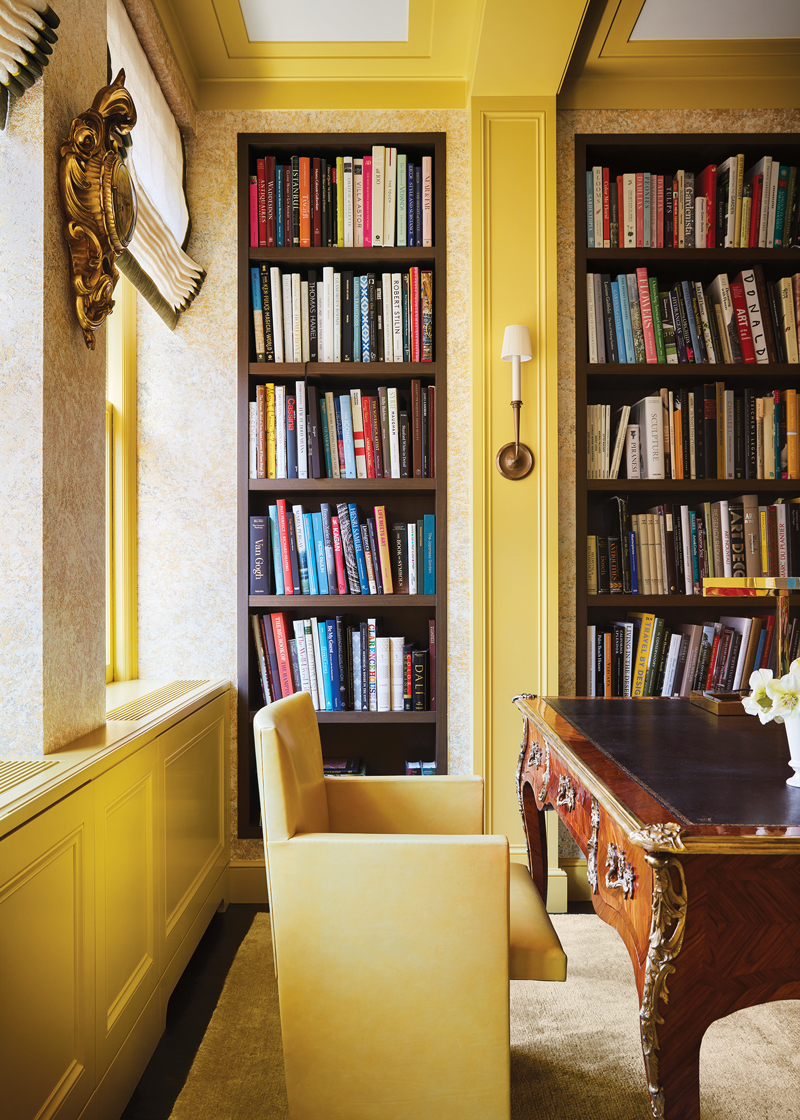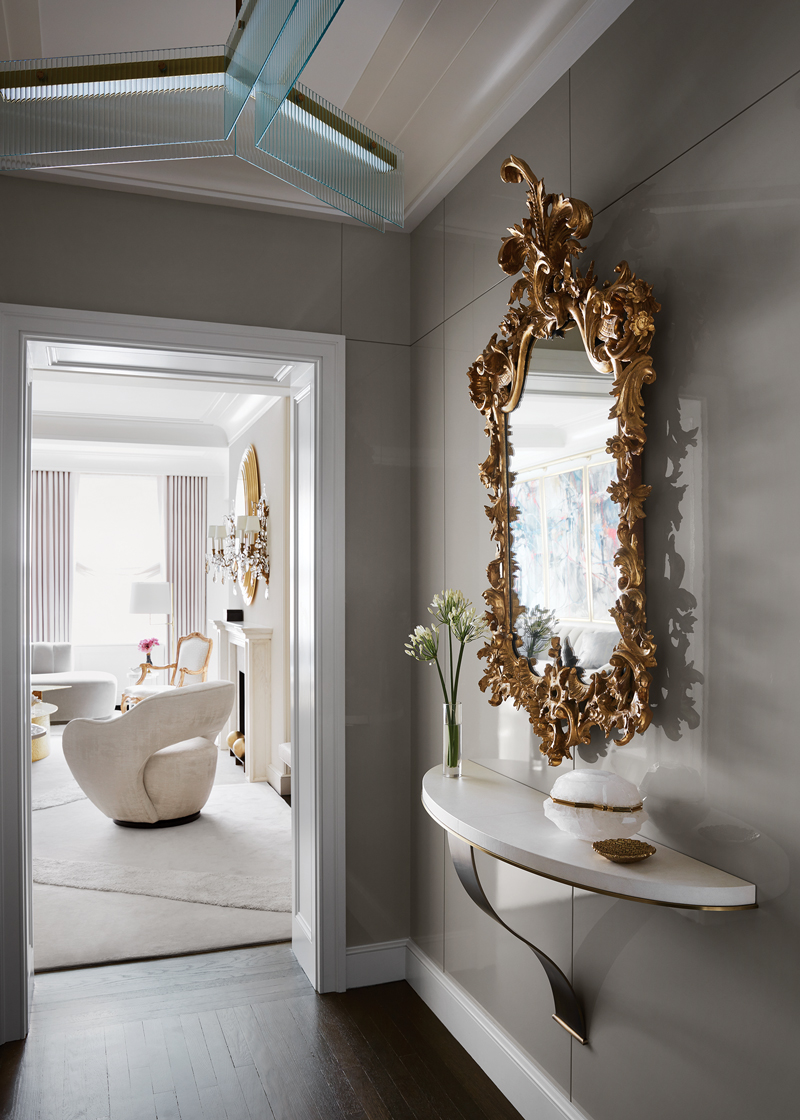 Anderson moved into the unfinished space in March 2020, just before the city went into lockdown, which prolonged the renovations by several months. He was joined in the new apartment by his partner, DeAndre DeVane, whom he met on a yoga retreat in Costa Rica in 2018. While Anderson spearheaded the furniture and decor selection, the couple shopped together for art, mostly settling on large abstract works. DeVane, an information technology specialist in the finance industry, says that living with a designer "definitely sharpens your eye to details."
When Anderson joined forces with Drake in 2015, he complemented Drake's well-known penchant for punchy colors with an understated flair rooted in historical design. "Jamie is always one to push boundaries. Working with him has given me confidence to push my own," says Anderson. "And he's given me a broader appreciation of design in general. It's not about just one look or aesthetic." The duo's range will be on full display in a new book coming out from Rizzoli in the fall. Entitled Bold: The Interiors of Drake/Anderson, it presents 11 projects completed since forming their partnership.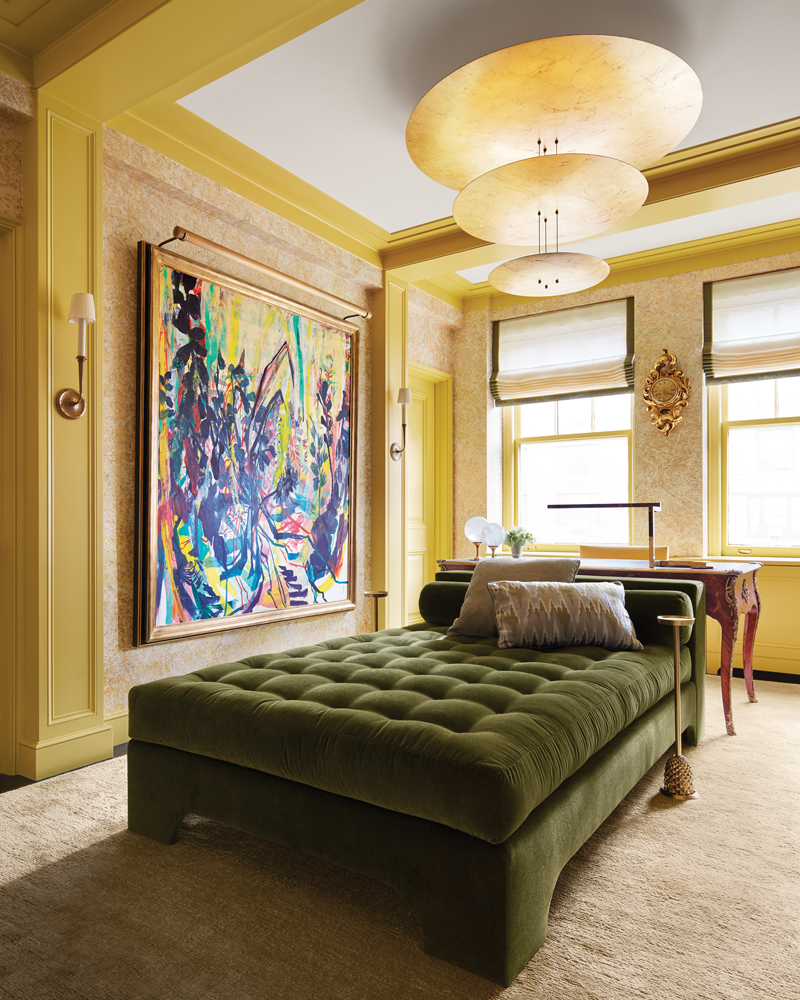 An essential quality that Drake and Anderson share is an affinity for livable luxury, and it's evident in every square inch of Anderson's apartment. He's the rare thirtysomething designer who has a passion for antique gilded French chairs and ornate rococo mirrors and also possesses the sophistication to combine them with minimal, modern pieces. "I love the mix of old and new," says Anderson, who set out to give each room a distinct identity. "It all connects. It's a reflection of my different moods, different seasons, different energy."
"It all connects... It's a reflection of my different moods, different energy"

Caleb Anderson
The vibe in the neutral living room is decidedly calm and composed—"a clean, ethereal moment," as Anderson puts it. Not that the space lacks glamour or visual interest, from the fluted plaster fireplace surround and the sculptural cocktail table in hammered brass designed by Anderson to the abstract, neo-Expressionist-style triptych by Vicky Barranguet that spans the wall behind the midcentury-like curved sofa in sumptuous gray velour.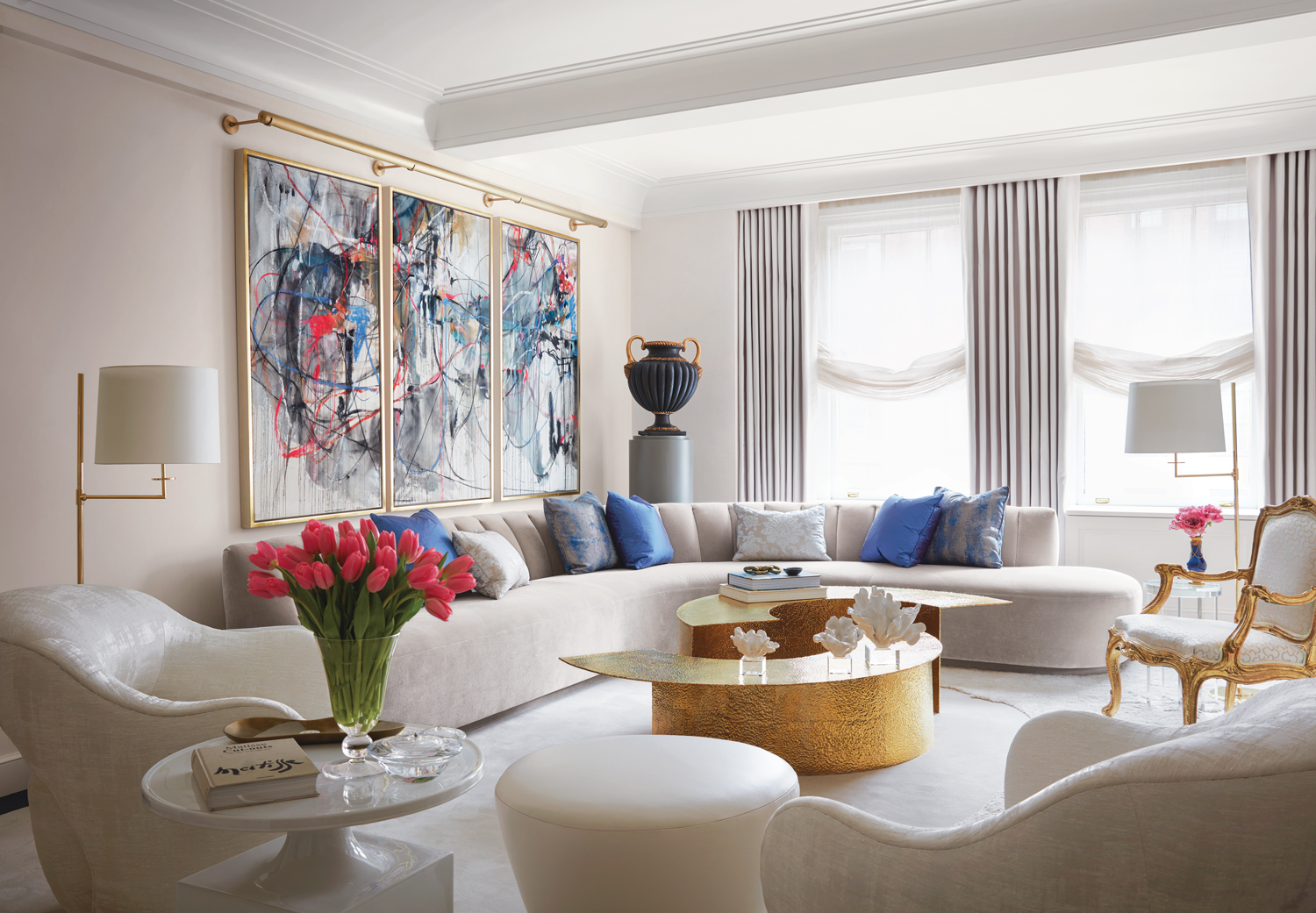 Elsewhere, Anderson deploys some memorably bold color choices, not least in the compact dining area, with its scarlet ceiling, walls, and upholstery. A vintage Baccarat chandelier shimmers in the space's mirrored panels and brass details, creating "a dining-out vibe in a chic setting," says DeVane. The second bedroom, which doubles as a home office and TV room and is furnished with a mossy green daybed, features mustard-yellow doors and trim, framing gold-flecked wallpaper by the Alpha Workshops, a decorative arts nonprofit that Drake and his firm have long supported.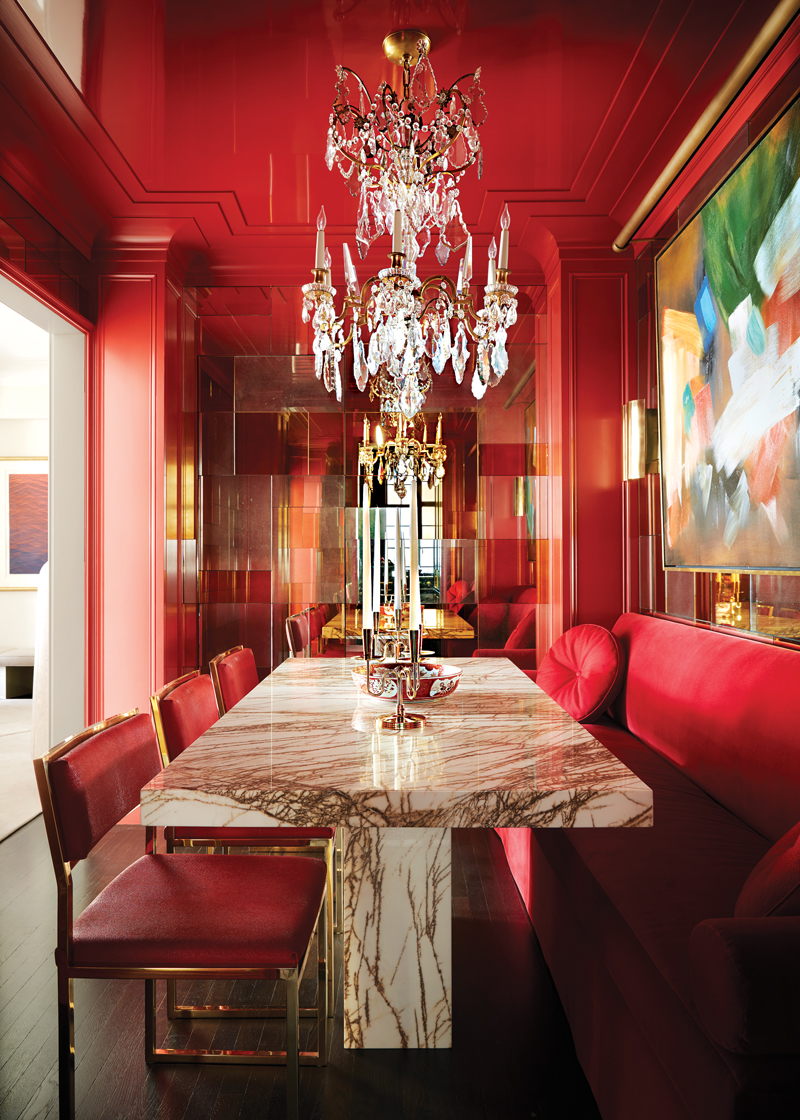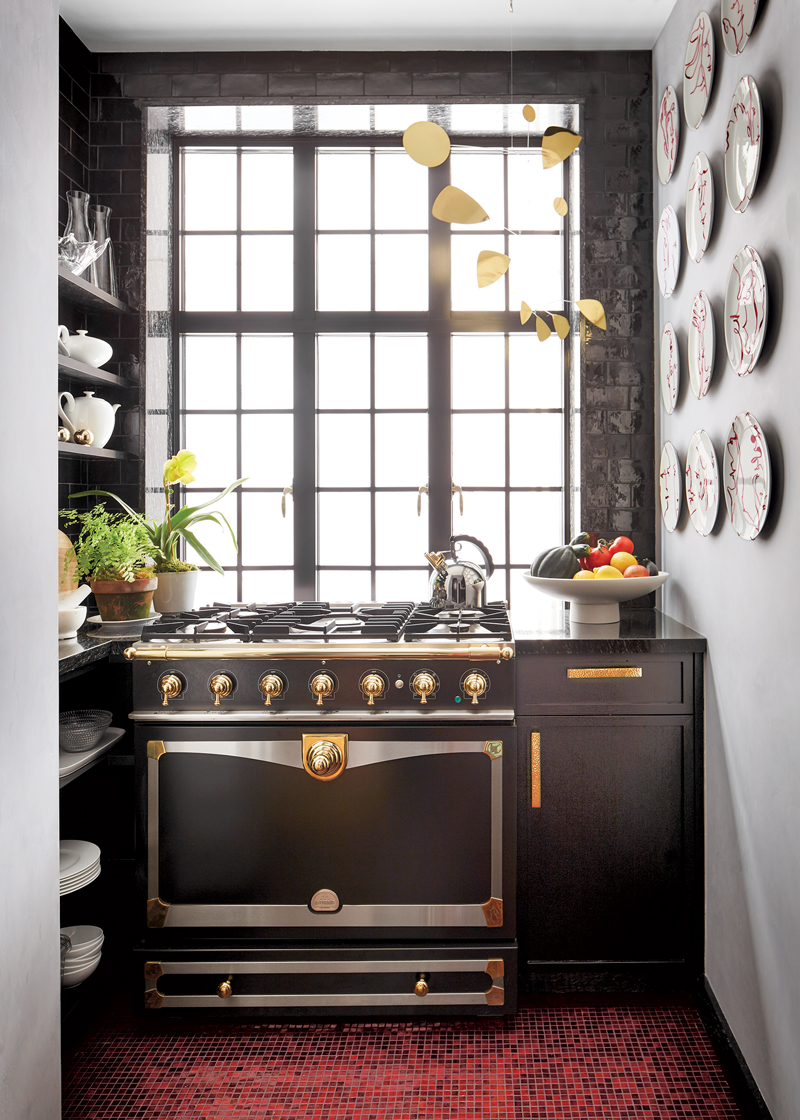 At the entrance to the primary bedroom, artist Christina Watka created a site-specific installation of small, hand-molded ceramic circles that resemble a constellation emerging from the room's deep blue, fabric-covered walls. Anderson used the same material on the bed and a similarly hued one with a mesmerizing moiré effect for the curtains and side walls. "I wanted something dark and moody, like a cozy cave," says Anderson, who topped the custom shagreen-wrapped nightstands with antique French girandoles.
For Anderson, a period that was already going to be a time of upheaval was only magnified by the pandemic. It prompted him to start Well-Designed, an organization he is launching later this year that will focus on wellness and building community among design professionals through educational events, retreats, and symposia. DeVane is helping Anderson with the rollout, turning it into a fledgling family venture.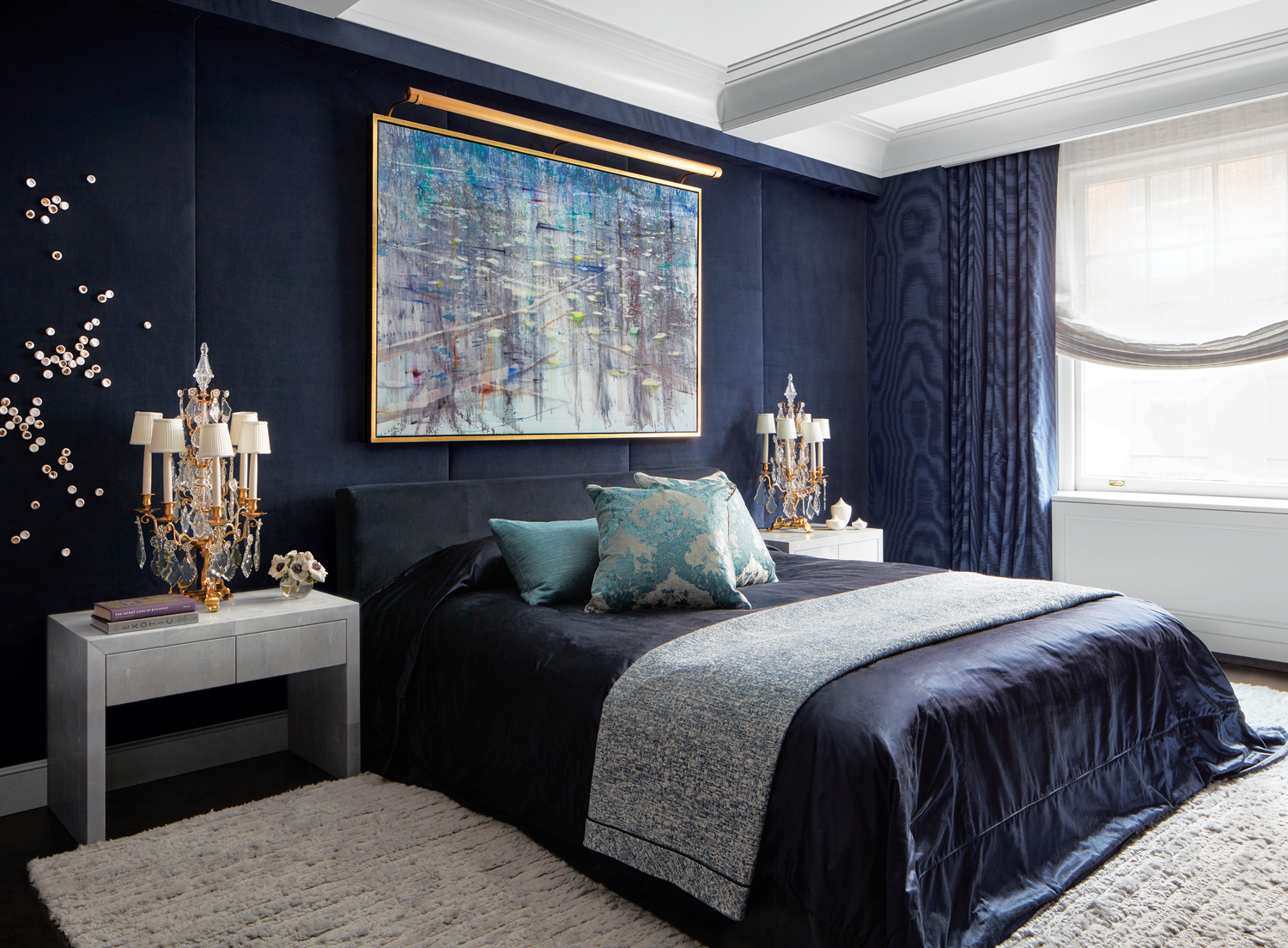 "This apartment has taught me a lot of lessons, even about myself and about what's actually important," Anderson says, explaining how the process has, among other things, mellowed his perfectionist streak. "I've been on a personal journey of wellness, and this apartment is a chapter in it."
A version of this article first appeared in print in our 2022 Spring Issue under the headline "In His Comfort Zone." Subscribe to the magazine.
Next Post