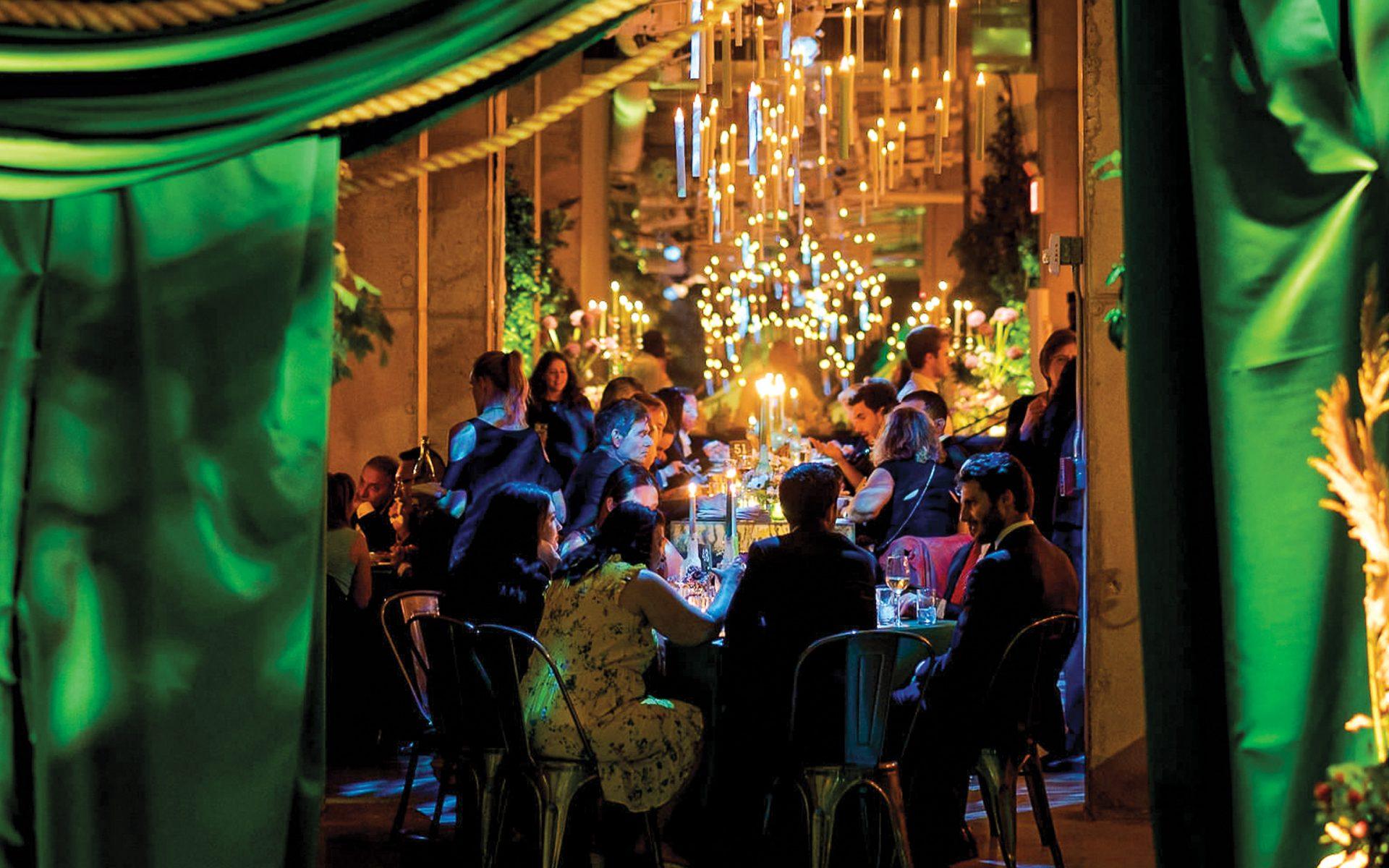 Bronson van Wyck Shares How to Create the Most Memorable Events
The party-planner for President Obama, the High Line, and Bergdorf Goodman details his most successful parties
No matter how large or small, a good party is a perfect blend of delicious food, the right guests, lively entertainment, and beautifully executed decor. One man who has mastered the recipe with unprecedented savoir faire is Bronson van Wyck, who has planned some of the most memorable galas, weddings, and over-the-top soirees for clients from Madonna and President Barack Obama to St. Regis Hotels & Resorts and Bergdorf Goodman.
Now he's breaking down the details of some of his most fabulous fêtes in his first book, Born to Party, Forced to Work (out this October from Phaidon), and sharing the secrets of entertaining in a 21st-century, Instagram-happy world. "The underlying principal of hospitality never changes—the forms are the only things that change," says Van Wyck. "We're liberated today in that we can take from custom what we want, what's useful to us, then ignore or let fall aside the things that aren't."
Recommended: How Bronson van Wyck Became His Own Best Creation
For Van Wyck, that means forgoing sit-down dinners for decadently designed food stations or repurposing precious antiques and found objects as personalized centerpieces—secrets he learned from his mother, Mary Lynn, with whom he leads the family firm, Van Wyck & Van Wyck. "Old things are good when you mix them with new things. Old things are really good when they have a story," he says, citing a plethora of examples, including an allée of trees that was replanted to create an informal chuppah or the taxidermy that informed the theme of his own birthday bash.
Many of Van Wyck's most memorable events have found their inspiration in art—from the bold color combinations of a Frank Stella used to create a punchy gala for the de Young Museum and the fabric draping found in a Raphael that became a series of flowy tents for a New Orleans family's bal de la chasse party to the luminosity within a work by Vermeer that influenced Sean "P. Diddy" Combs's 40th birthday party at the Plaza. To accommodate extra tables at an oversold event for the High Line, Van Wyck transformed a spacious custodial closet with LED lights and mirrors in the style of Yayoi Kusama's Fireflies on the Water. "That turned out to be the best room at the party," he says.
Yet for all the carnival-themed charity galas, Grecian god birthday parties, and masquerade balls he's planned, Van Wyck insists the secret to a perfect celebration is much simpler: Always be sure the spotlight is on the guests. "Having fun in an unselfconscious way is fantastic," says Van Wyck. "It's the most beautiful, wonderful thing to watch."

A version of this article first appeared in print in our 2019 Fall Issue under the headline "Life of the Party." Subscribe to the magazine.
Next Post