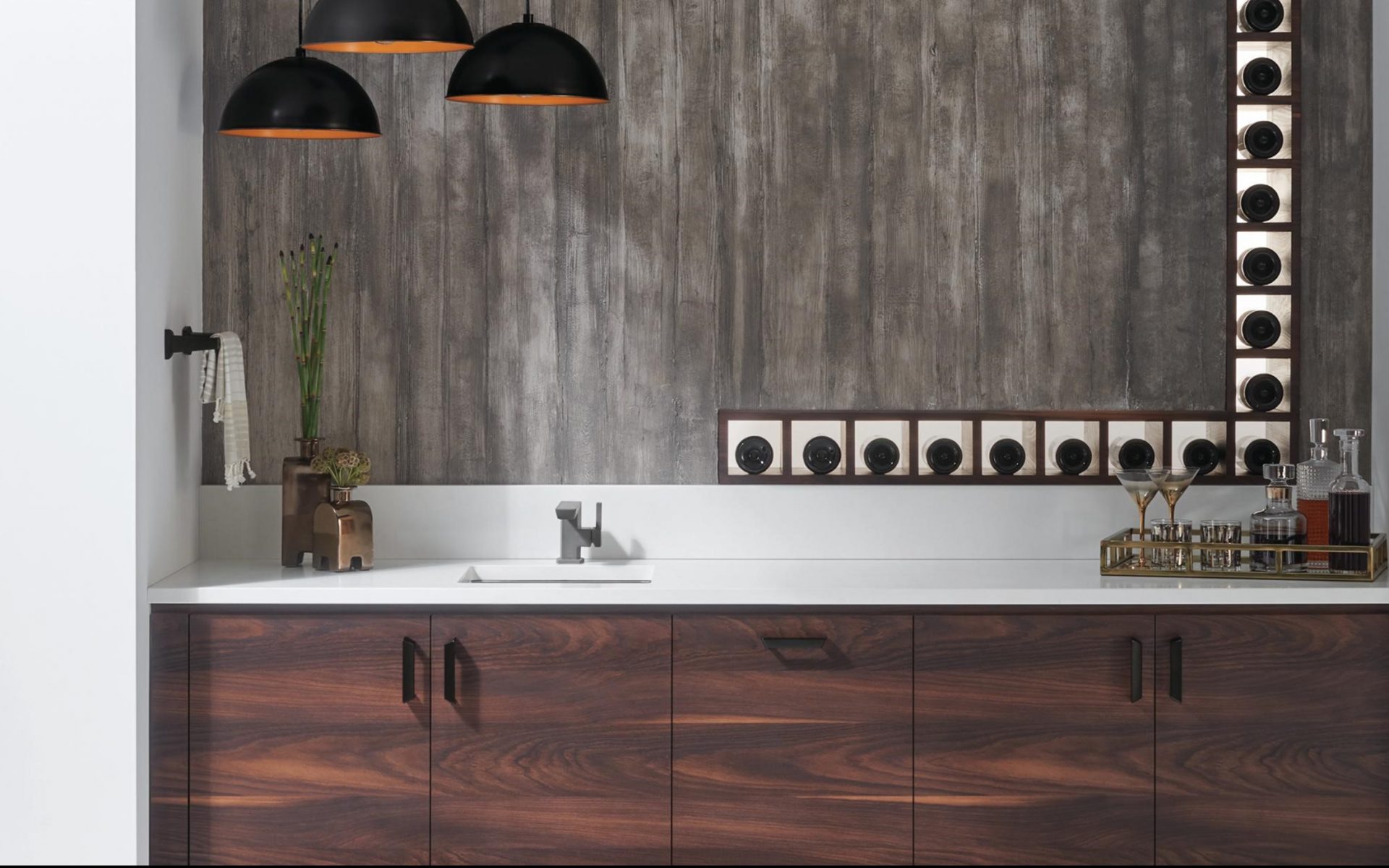 This Concrete Faucet Is Unlike Anything You've Seen Before
Only 500 of these charcoal-infused concrete faucets will be available
Luxury fittings brand Brizo Kitchen & Bath Company has unveiled a first-of-its-kind product: a concrete faucet.
Meticulously handcrafted by sculptor Christopher Shannon at his British Columbia studio, each of the limited-edition fixtures is infused with pure charcoal to give the concrete a richer tint, as well as natural fibers to reinforce the structure. The mixture rests in a mold for 30 days after being poured, allowing it to develop a rich patina. The result is a sleek one-of-a-kind product that has a distinct texture, color, and style.
Only 500 of the innovative new product—dubbed the Vettis Concrete faucet—will be created; and you can reserve one on Brizo's website.
Recommended: Liaigre Debuts Elegant Flagship in the Heart of Paris's Most Fashionable District
"I spend a lot of time outdoors and truly respect the strength and beauty found within nature. That was the inspiration behind the concrete faucet," TJ Eads, Brizo Kitchen & Bath industrial designer said in a statement. "The Vettis Bath Collection inspiration is equivalent to strength found in nature. In its most iconic form–the single-handle faucet–we introduce concrete. The distinctive sound of water flowing, grounded in the strength and beauty of concrete, reminds me of the quiet moments in nature, just before dawn, waiting for the world to wake up."
The faucet is made from authentic, ultra-high-performance, fiber-reinforced concrete, while a carefully titrated infusion of pure charcoal gives the faucet its signature hue. The concrete formulation showcases natural variations, giving each faucet its own aesthetic characteristics—slightly evolving over time and each as stunning as it is unique.
The limited-edition Vettis Concrete faucet is reservable now. 
Next Post