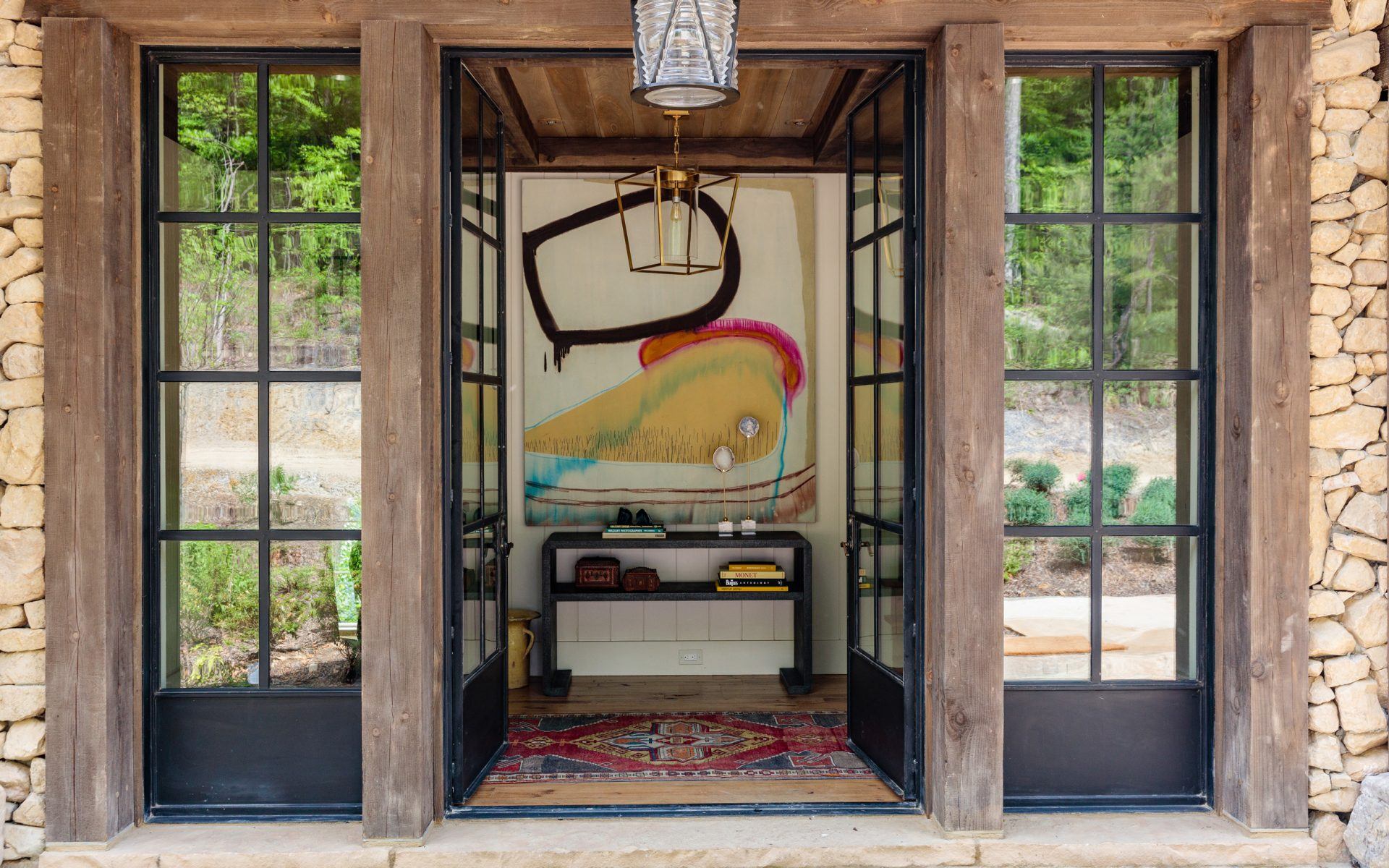 Tennessee's New Blackberry Mountain Resort Mixes Art and Adventure
The bucolic Tennessee getaway houses a masterful collection of art curated by Nikki Brown
An escape to Blackberry Mountain, the new sister resort of the famed farm-to-table paragon Blackberry Farm, is more than just an adventure in outdoor living. Of course hiking, rock climbing, and mountain biking are all on the agenda, but so are classes in painting, basket making, and throwing pottery. Set on 5,200 acres of nature nestled in the Great Smoky Mountains, the resort is comprised of a series of cabins and cottages meant to evoke the feeling of a gracious Southern home brimming with rustic elegance.
To elevate the decor, the in-house design team tapped New York art adviser Nikki Brown to curate a top-notch collection that speaks to the property's unique location. A native of Atlanta, Brown looked to artists from the South who are inspired by nature and scoured Instagram for emerging local talent. "I wanted to bring in artists you haven't seen before and do commissions that feel extra special," she says.
Héctor Bitar used dried flowers found on the property to create a three-dimensional resin work, while New Orleanian Bradley Sabin installed one of his ceramic flower walls; a glasswork by local artist Richard Jolley is also featured. Paintings situated over the bedroom fireplace, rigged out with an ingenious pulley system, even serve a discreet purpose—covering the television, the buzzkill to any rural getaway. 
Recommended: The Ultimate Art Lovers' Guide to the Berkshires
A version of this article first appeared in print in our 2019 Fall issue in the section The Artful Life. Subscribe to the magazine.
Next Post