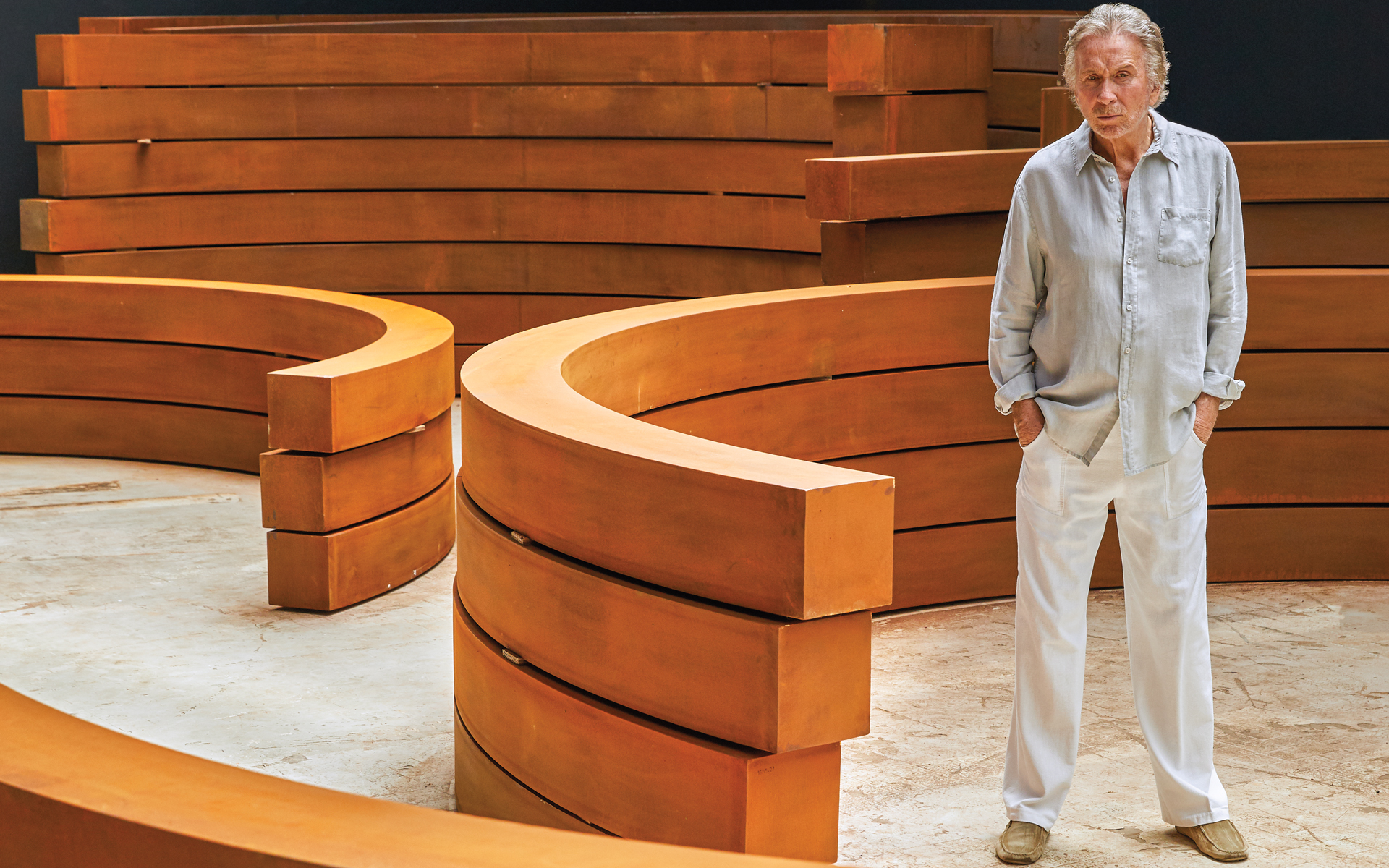 Bernar Venet
One of the French artist's large rolled-steel sculptures graces the grounds of the Galerie House of Art and Design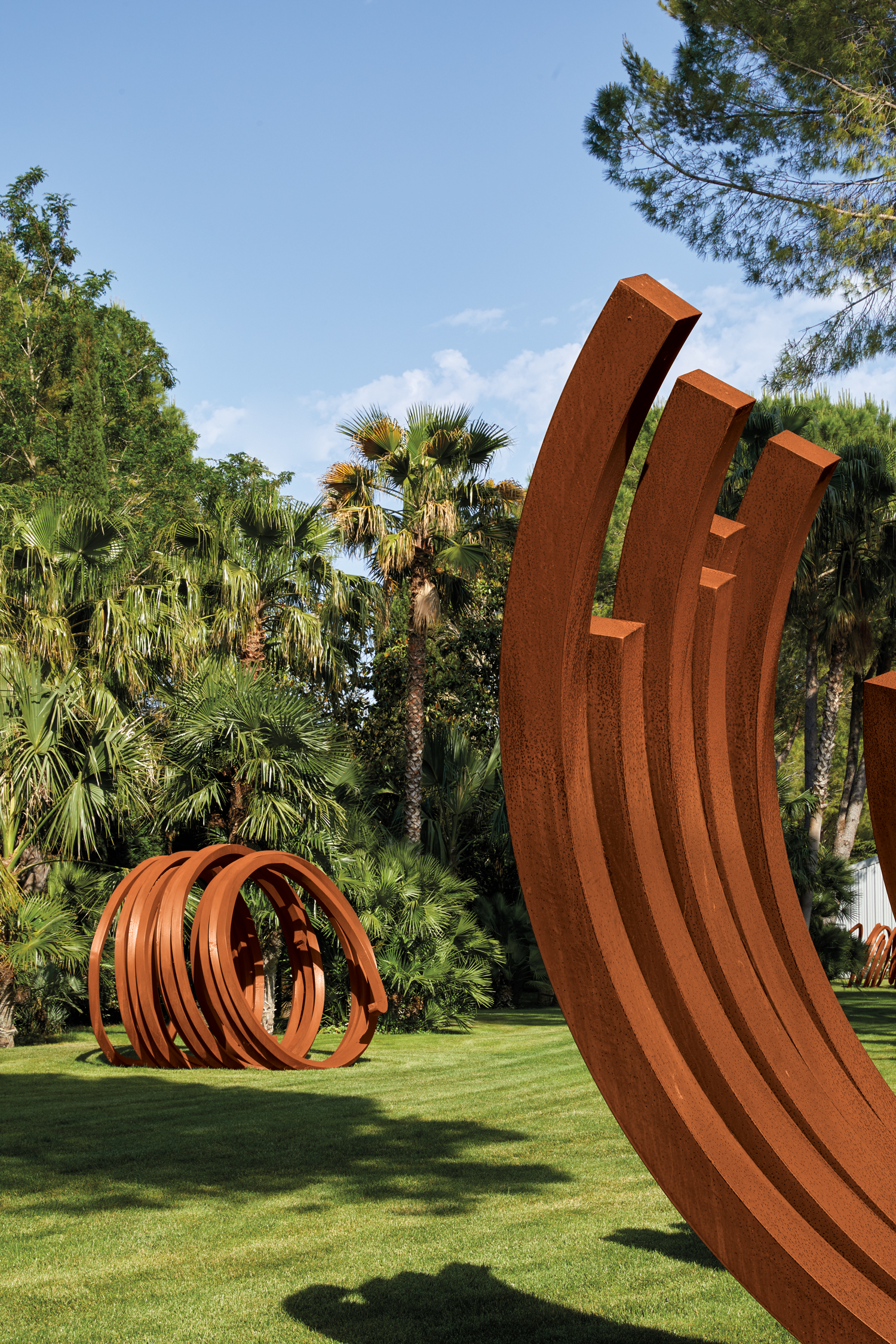 Represented by Kasmin gallery, celebrated French artist Bernar Venet first rose to prominence in the 1960s alongside other conceptual artists such as Donald Judd, Dan Flavin, and Lawrence Weiner. Best known for his monumental sculptures in bronze and corten steel, Venet constructs endless variations of his towering works comprised of minimalist lines, swirls, and bundles, driven by a keen interest in mathematics and scientific formulations.
In 2019, he unveiled L'Arc Majeur, a massive steel arc that surrounds a highway in Belgium. Venet's Indeterminate Line (2013), a sculpture of rolled steel measuring 7.5 feet tall, graces the grounds of the Galerie House of Art and Design. "I know that there is so much more to create," Venet told Galerie in 2019. "And I constantly try to push the limits." 
The Galerie House of Art and Design will kick off with a VIP event on August 5, with public viewings taking place from August 7 through September 6. Click here to view the full list of participating galleries and artists. 
Next Post