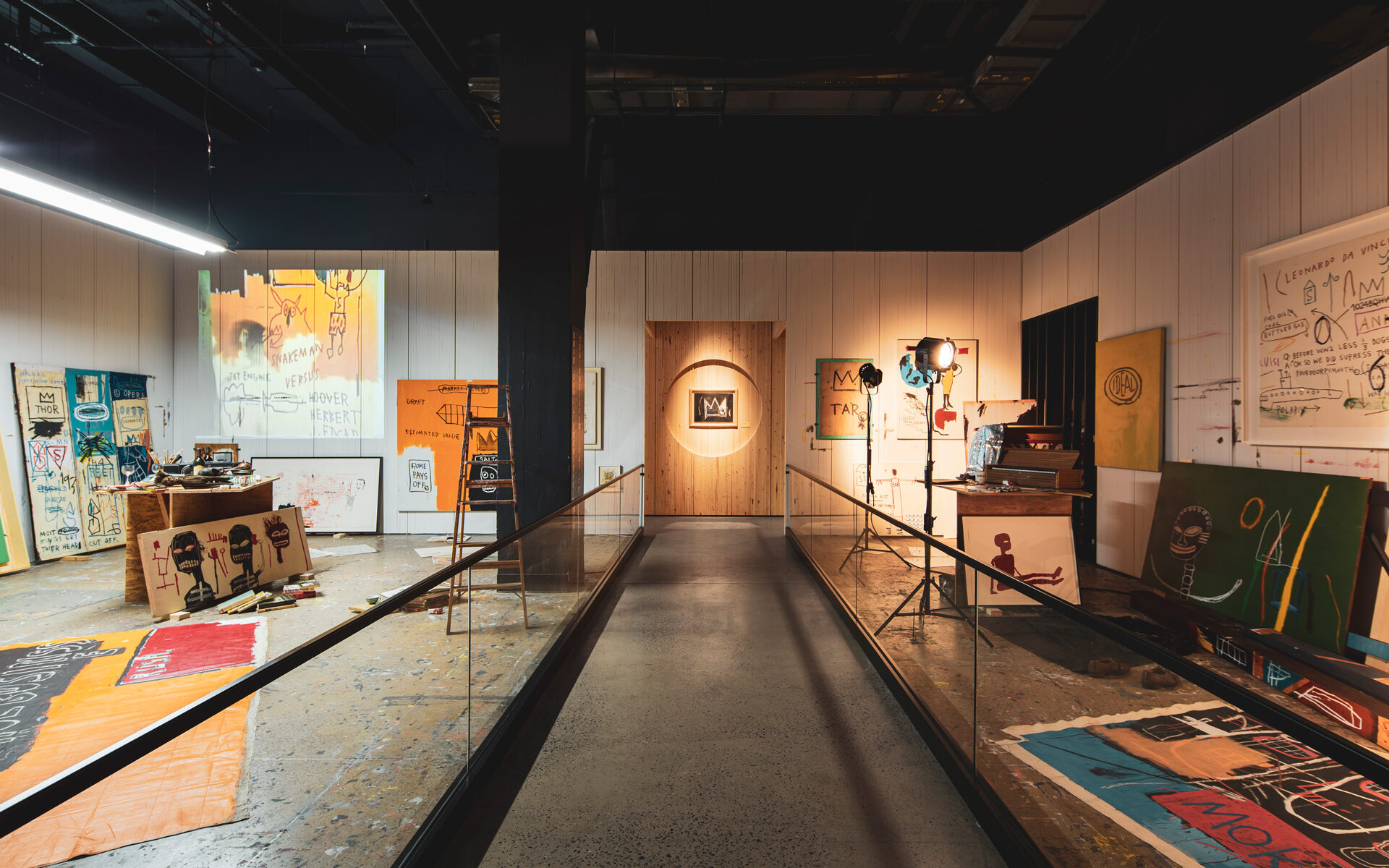 An Exhilarating New Basquiat Exhibition Features Some 200 Never Before and Rarely Seen Masterpieces
Curated by the artist's sisters, "Jean-Michel Basquiat: King Pleasure" at Chelsea's Starrett-Lehigh Building offers an intimate look at his inspirations and body of work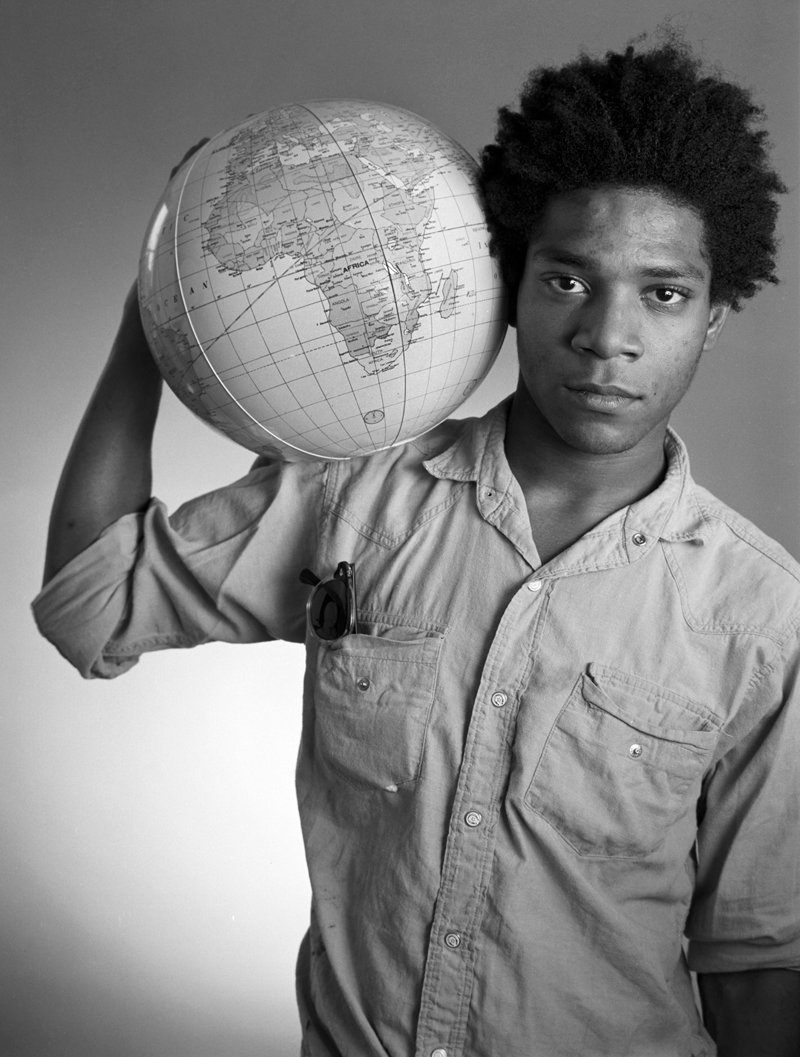 A sweeping new exhibition has just opened in Manhattan, shedding light on one of the world's most famous yet mystifying artists, Jean-Michel Basquiat, who died suddenly in 1988 at the pinnacle of his career. Organized by the iconic artist's estate—spearheaded specifically by his two younger sisters, Lisane Basquiat and Jeanine Heriveaux—"King Pleasure" takes over the ground floor of RXR's landmark Starrett-Lehigh building in West Chelsea. Award-winning architect David Adjaye teamed up with design firm Pentagram to devise the 15,000-square-foot show, which showcases some 200 objects and artworks from the Brooklyn-born visionary's life, many of them never before seen and extremely rare.
Organized chronologically, the immersive exhibition has four themes: "Childhood," "Studio," "Nightlife," and "Legacy." The experience kicks off with a wood-paneled enclave brimming with early works on paper, videos, and childhood ephemera, including a handwritten birth announcement dated December 22, 1960. There are also full-fledged recreations of his family's Brooklyn abode (complete with his own rusty ten-speed bicycle) as well as his famed studio on Great Jones Street, which is artfully strewn with canvases on the walls, tables, and even the floor. To enhance the experience, Spotify has curated four special playlists, accessed via QR code, that correspond to the themes and feature music that inspired his practice.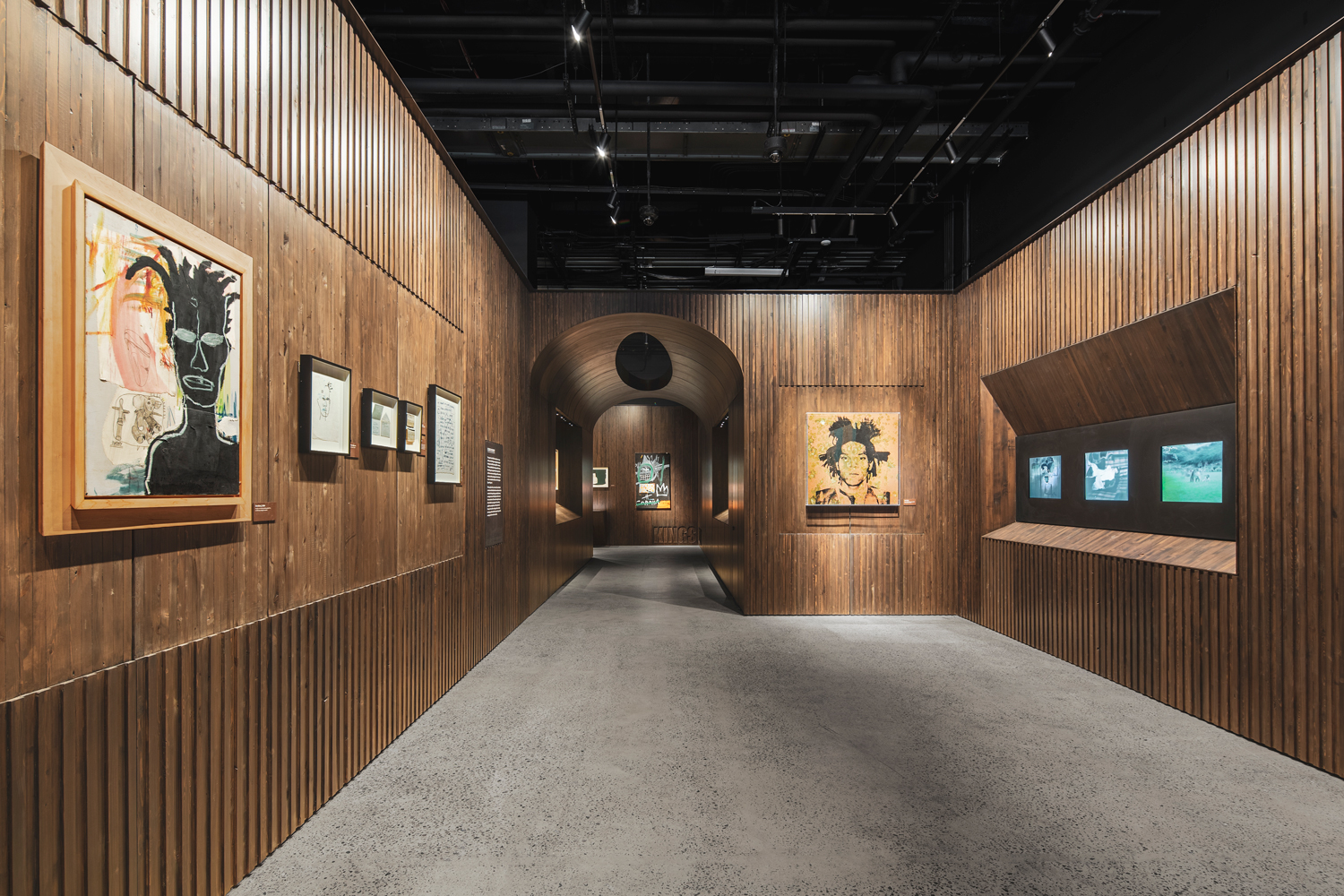 But it is the sheer scope of the ambitious exhibition that will leave visitors most awestruck. Borrowing from both art-historical figures and contemporary street artists, Basquiat explored themes of racial inequality, colonialism, and power structures in his pioneering practice, often creating rebellious works using materials he found on the street. (One of the earliest pieces here is an untitled work from 1982 that utilizes acrylic on a window frame.) Visitors will get a chance to discover an array of monumental canvases in exuberant colors and uncover the origins of some of his most well-known motifs, like crowns and skulls, which had previously been obscured from the public.
"This is a way for us to collaborate as a community and fill in the spaces from all of our perspectives on Jean-Michel and his impact on the world. It's a gift to our family and others that they can look at this personal account of who he was," his sister Lisane Basquiat said in a statement. "We wanted to bring his work and personality forward, in a way only we can, for people to immerse themselves in. We want this to be an experiential and multi-dimensional celebration of Jean-Michel's life."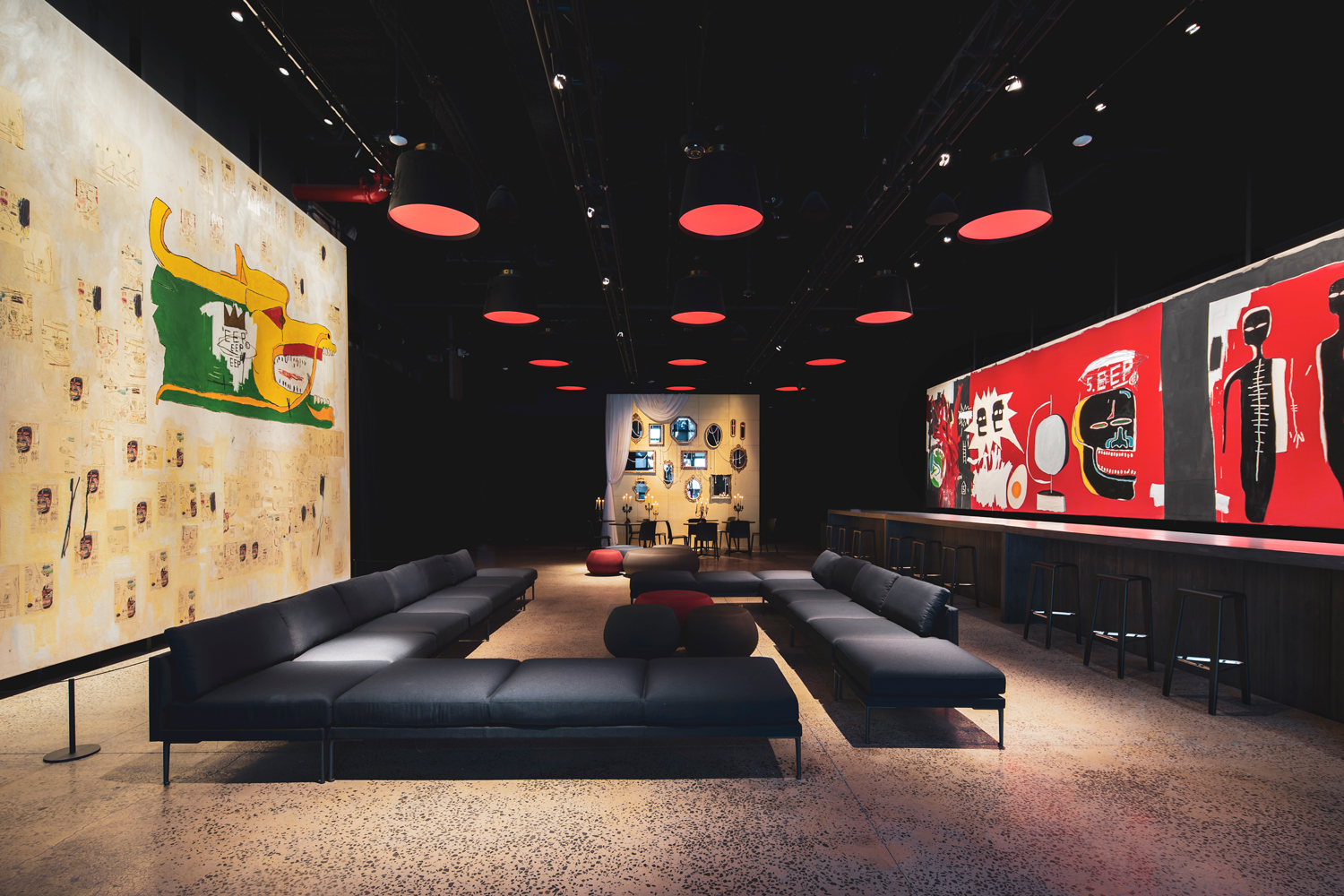 The exhibition ends with perhaps the most stunning space of all: A dazzling recreation of the Palladium nightclub's VIP room, which boasts two massive Basquiat paintings, Nu-Nile and Untitled. (The works are so enormous that visitors will be left wondering how the team pulled off such a feat.) Complemented by a long bar, a gridded video display, and a disco-soul soundtrack, the soaring space functions as a magic portal to another era—one that feels as though artist could come alive at every turn.
"King Pleasure" is on view at the RXR's landmark Starrett-Lehigh building in West Chelsea through September 5, 2022. See more photos below.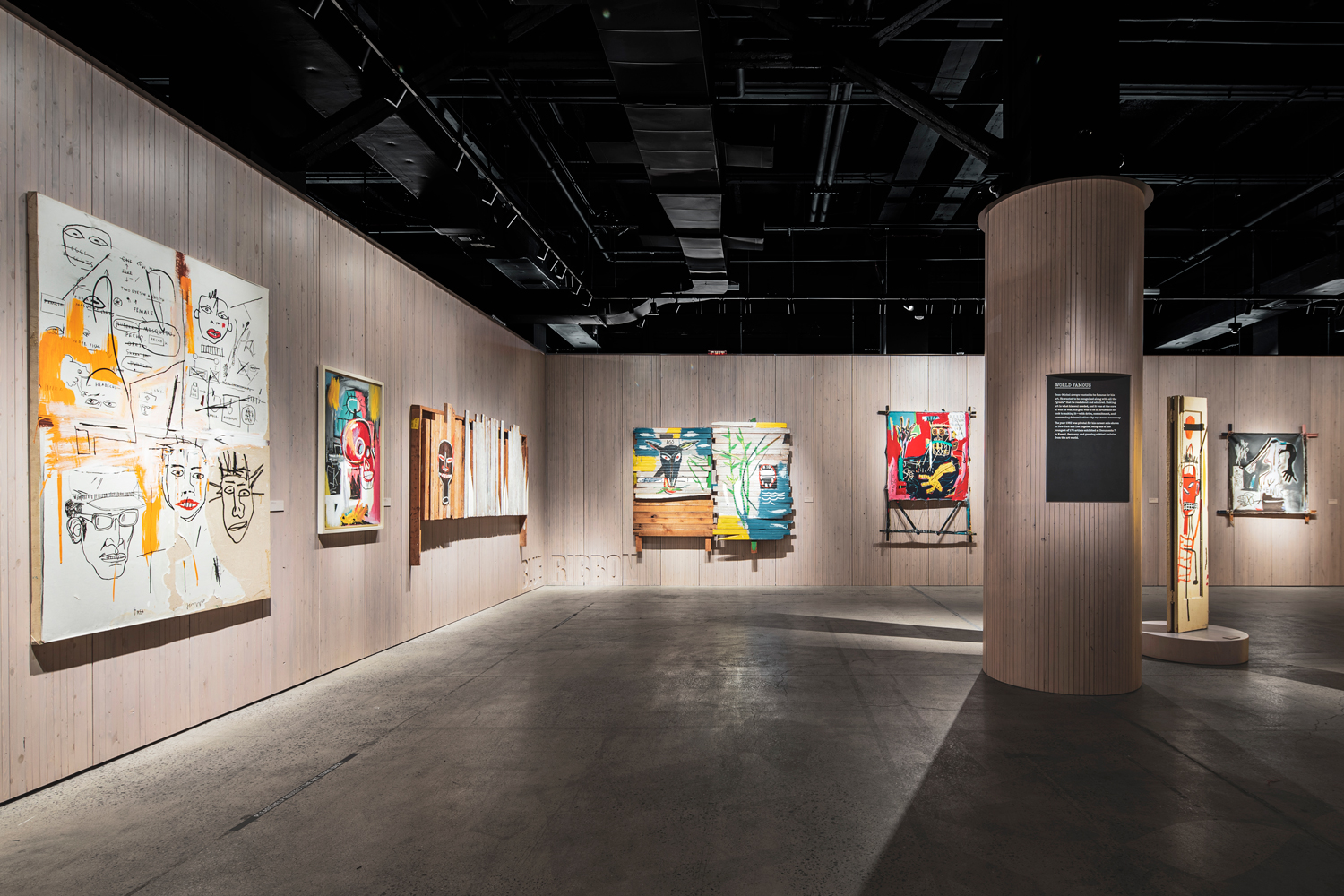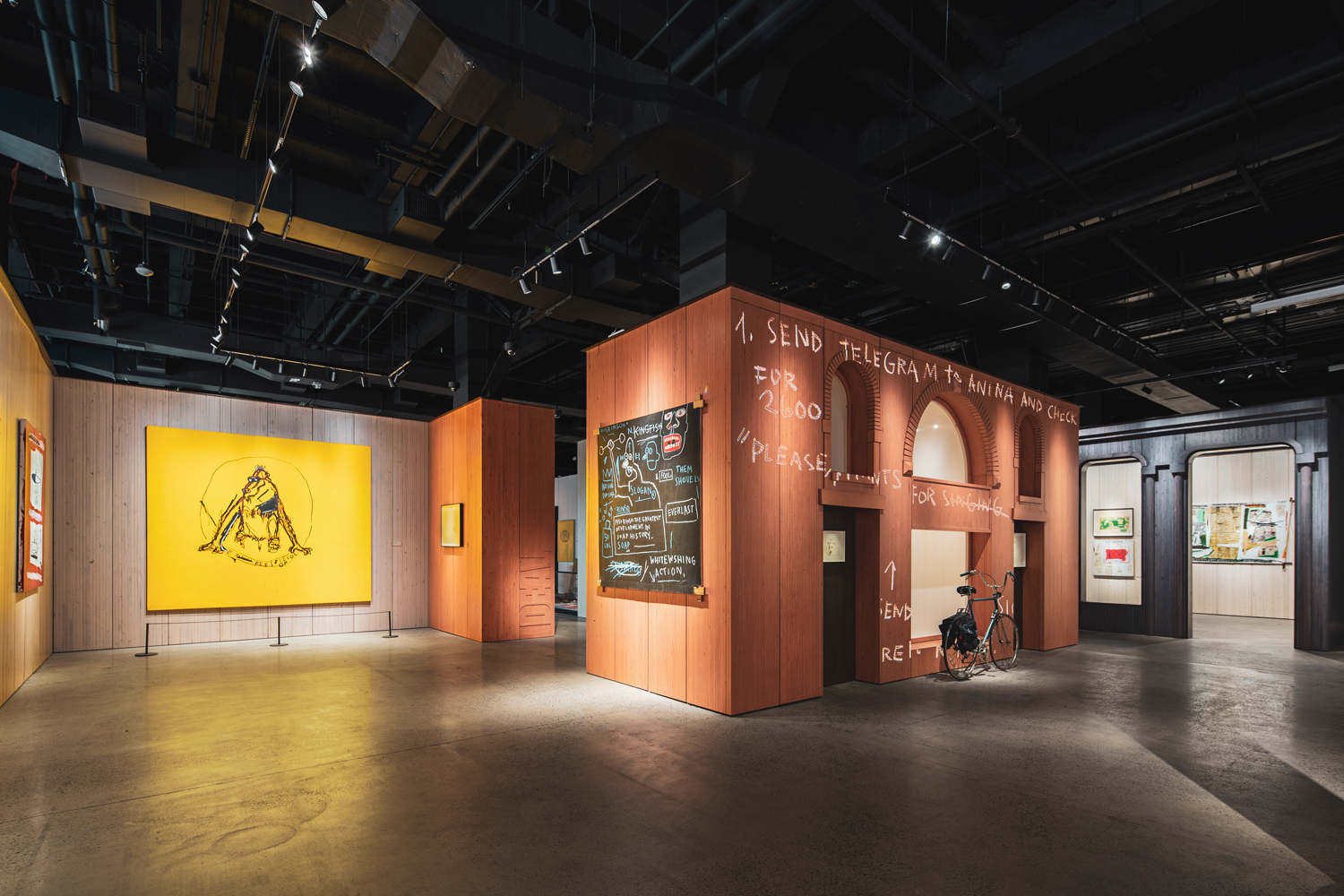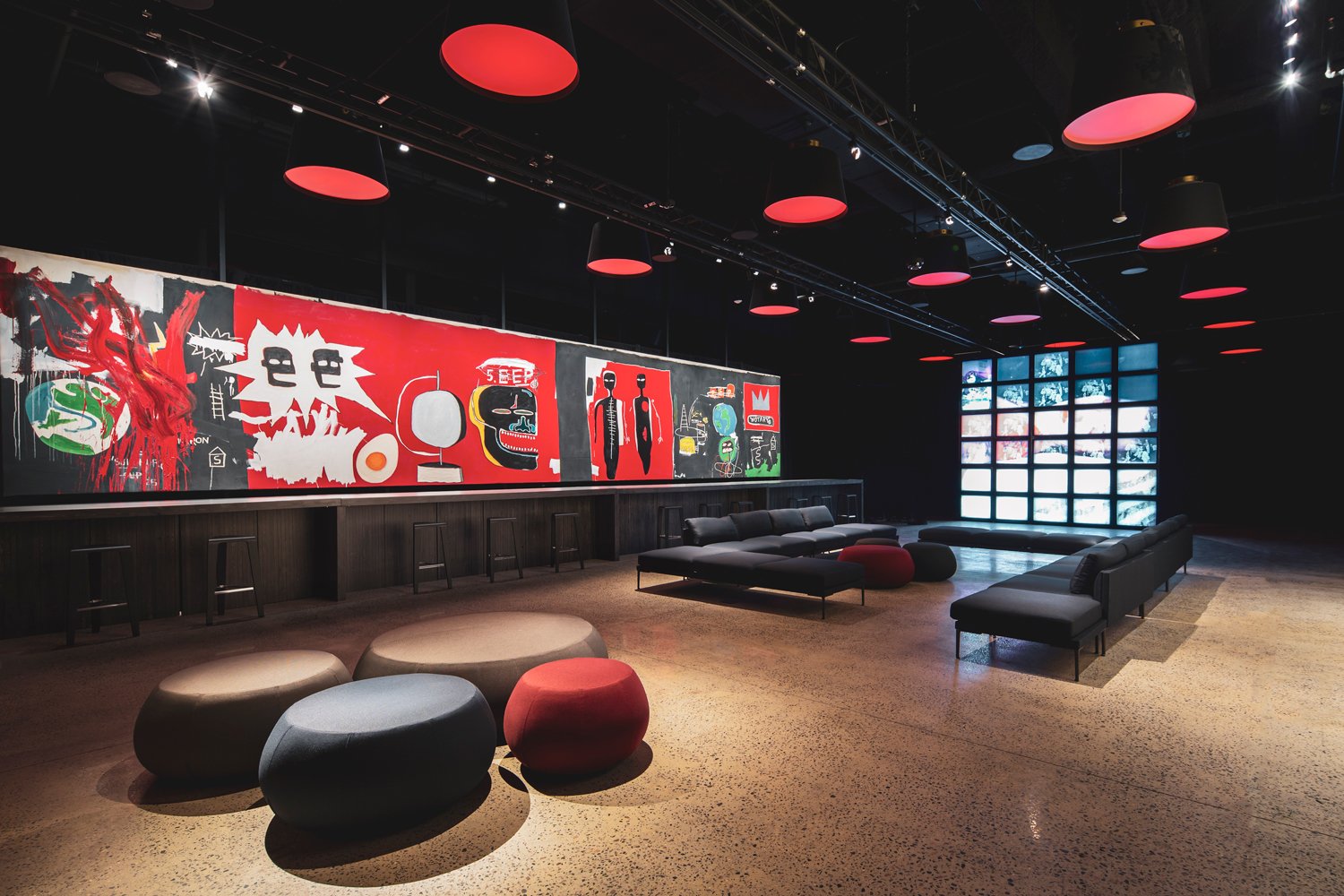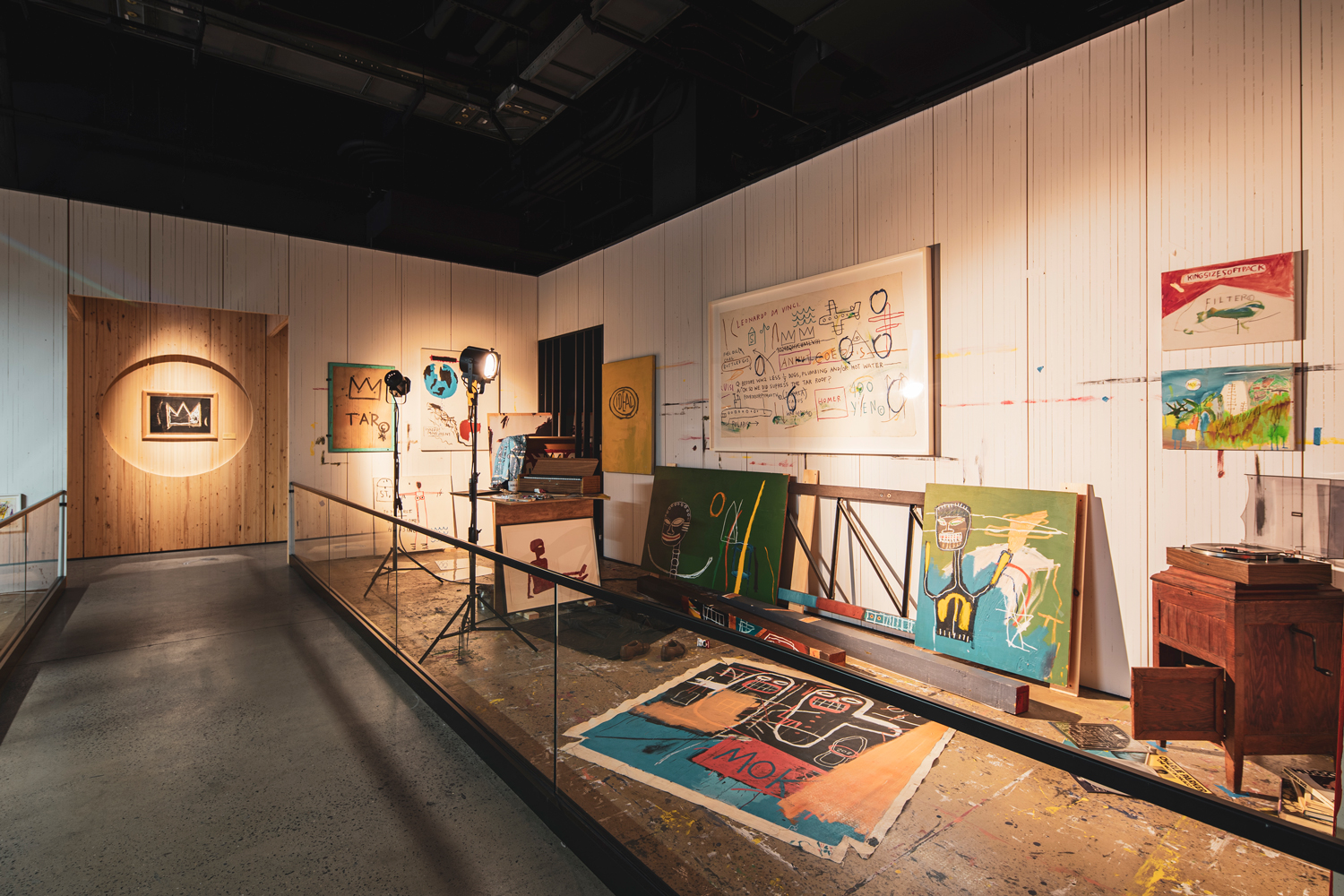 Next Post