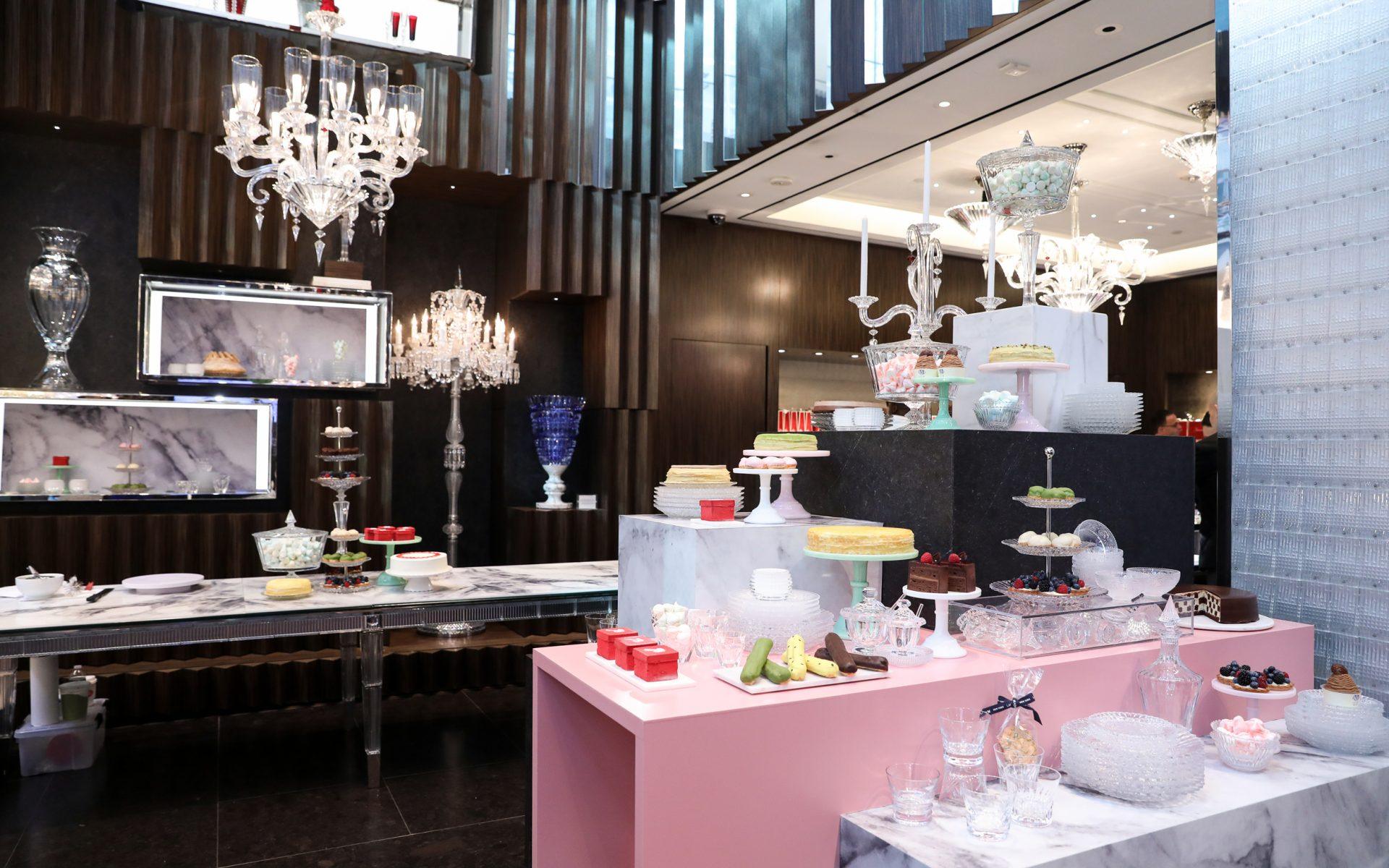 Baccarat and Lady M Cake Boutique Partner on a Lavish Cake Truck Experience
The world's first luxury cake truck will travel to California in August
Lady M Cake Boutique and Baccarat have partnered for a happening that's sure to turn food truck fandom extravagantly on its head. A luxurious 28-foot cake truck with 3-D art by Kurt Wenner was unveiled at the Baccarat flagship in New York City last night during a launch party marking the beginning of a five-year collaboration.
"Our partnership reinforces the Baccarat message of enjoying beautiful things every day," said Jim Shreve, president and CEO of Baccarat North America, in a statement. "We are excited to share delicious cakes on beautiful Baccarat. Everything tastes better on Baccarat."
Inside the Baccarat flagship, guests at the event sipped Champagne among the crystalware and were surrounded by displays of delectable Lady M cakes. An installation of the cake truck was set up within the store with a functional service window that also delighted guests with Lady M's signature Mille Crêpes, a layered cake made from handmade crepes and pastry cream.
The cake truck is scheduled to travel cross-country before setting up shop in Northern California in August. The exterior has been outfitted with Baccarat pieces, including two large Tuile de Crystal chandeliers and one small Tuile de Crystal that will be hung on collapsible beams along with four Mille Nuits torch sconces that will be mounted on either side of the service windows.
Recommended: A Plush New Cocktail Bar Opens at The Berkeley in London
"We look forward to sharing our signature cakes on beautiful crystal and sharing happiness," says Ken Romaniszyn, CEO of the Lady M Cake Boutique, in a statement.
During the daytime, it will service preordered cakes to clients (including a new confection made exclusively for the collaboration). In the evening an outdoor dining experience will offer cakes served on Baccarat tableware. Baccarat will also have custom-made iPads on-site for guests to satisfy their last-minute crystal needs from Baccarat's digital catalog.
Next Post