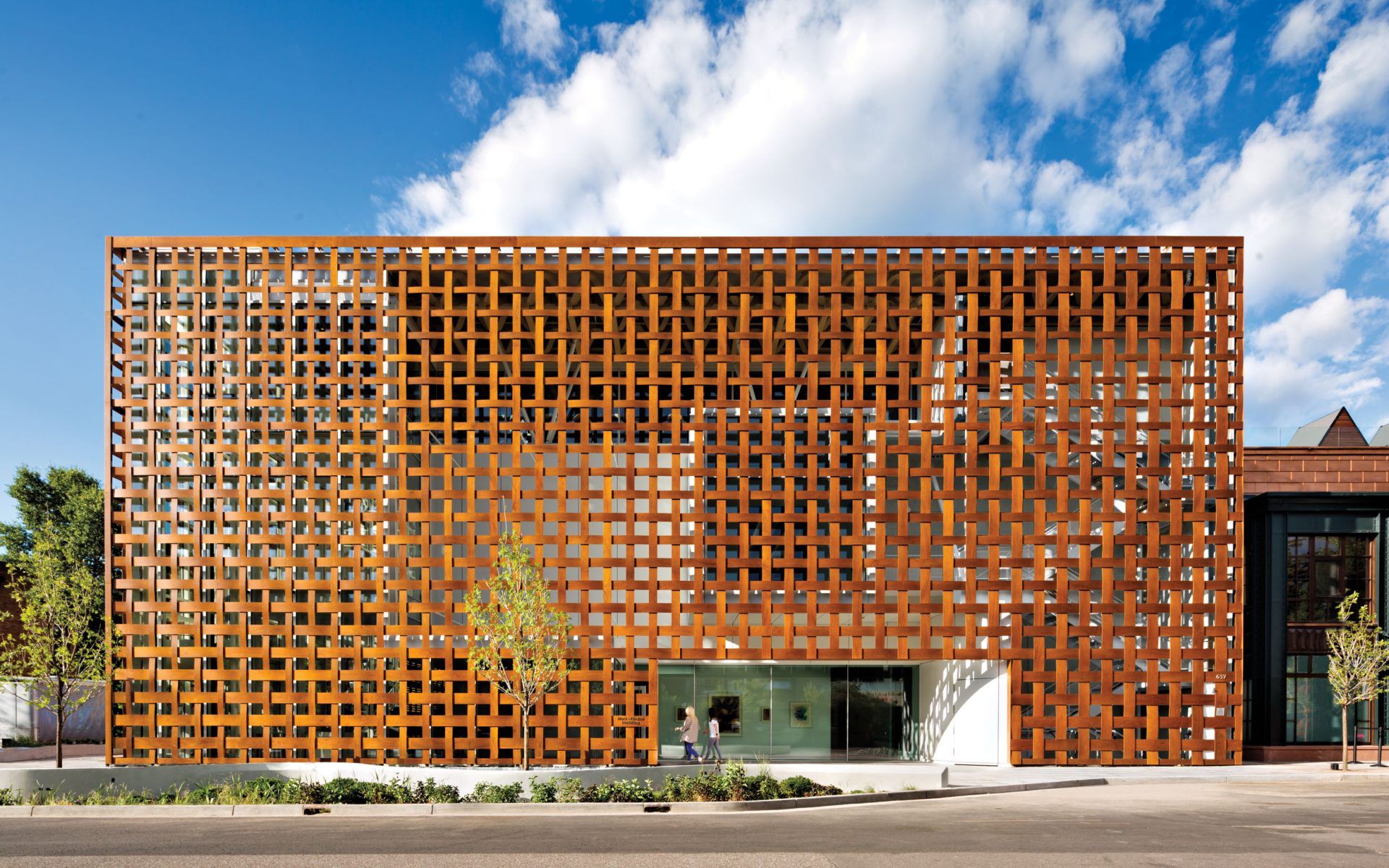 The Major Events and Exhibitions Elevating Aspen's Cultural Cachet This Summer
From arts institutions and galleries to a top-notch music festival, here are the can't-miss events of the summer
As a longtime Aspenite, I feel like this progressive cultural utopia has never been more vibrant than it is right now. During the summer of 2019, the most innovative and visionary minds will intersect here to create thrilling new cultural experiences.
Immense excitement surrounds the continued evolution of the Anderson Ranch Arts Center, the treasured 53-year-old arts organization (for which I am board chair) in Snowmass. Newly installed president and CEO Peter Waanders and curator in residence Helen Molesworth, a former curator at MOCA in L.A., will oversee a summer filled with highlights, including "The Work of Art in the Age of Hip Hop," a program with artist Gary Simmons, and a painting workshop taught by MacArthur Fellowship recipient Njideka Akunyili Crosby and Doron Langberg.
Also on the docket is an extremely rare master class of sorts that will allow professional artists the opportunity to participate in a one-week critical-dialogue workshop with celebrated artist Alex Israel, Frieze L.A. art fair executive director Bettina Korek, and Serpentine Galleries' Hans-Ulrich Obrist.
"I love the Anderson Ranch," says sculptor Tom Sachs. "It's where I go to make things and to learn new techniques and sometimes to fail." Mega-collector Mera Rubell, who runs Miami's iconic Rubell Family Collection with her husband, Don, takes at least one workshop there each season. "The Anderson Ranch gives me the emotional and practical tools to understand the many artists I encounter in my role as collector," she says.
Recommended: The 5-Minute Journal: Aspen Art Museum Director Heidi Zuckerman Opens Her Diary for Galerie
Another local cultural institution, the Aspen Art Museum, is celebrating its 40th anniversary this summer, as well as its fifth year in its striking building, designed by Shigeru Ban, a Pritzker Prize winner. To celebrate, AAM is hosting the Whole Celebration, a 24-hour event on August 10 and 11 with talks, music, performance, films, tours, artmaking activities, and a sleepover. "Truly something for everyone," says AAM board copresident Paul Pariser. 
As Aspen's premier cultural destinations have drawn a more scholarly crowd, the city's art galleries have grown increasingly more varied and sophisticated in their exhibitions. Baldwin Gallery, opened in 1994, was the first kid on the block to show internationally known work by contemporary artists.
"Artists liked our ideas, the opportunity to make new work for a different audience, and the chance to engage with collectors, curators, and other artists in a relaxed yet stimulating setting," says owner Richard Edwards. "In the last 25 years, the art scene has grown beyond anyone's expectations, and summertime in Aspen is a meeting place and fixture for the floating population that makes up the international art world."
It was big news when, in March 2017, the first New York dealer, Marianne Boesky, opened an outpost in Aspen, in a space designed by Annabelle Selldorf. "Aspen has always been a place of inspiration for me," says the gallerist. "The extreme beauty of the landscape provides both respite and invigoration, making it fertile ground for creativity and innovation." 
Recommended: Art Dealer Marianne Boesky Opens Her Doors
This summer, both Baldwin and Boesky West will feature work by rising star Sanford Biggers, a Rome Prize winner: On July 26, a body of the artist's new sculptures debuts at Baldwin, and on the same date a two-person show curated by him, featuring works by Ektor Garcia and Allison Janae Hamilton, opens at Boesky.
The polymathic Biggers, whose work takes an unflinching look at race, history, and social justice, is certainly having a moment: In addition to the gallery shows, he will give a talk at the Anderson Ranch on July 3, and the Aspen Music Festival and School features his piece Just Us on the cover of its summer program. Says Alan Fletcher, president and CEO of AMFS, "We chose Sanford Biggers's monumental and beautiful work because it expresses the artist's view that, when it comes to justice, equality, equity, and change, it is 'just us' who are responsible."
Elizabeth Paepcke, the Chicago philanthropist who, along with her husband, industrialist Walter Paepcke, was pivotal in developing Aspen as an internationally renowned ski area, once said of mountain life, "It is the opposite of killing time." This summer, she couldn't be more on point. 
A version of this article first appeared in print in our 2019 Summer issue under the headline "High Season." Subscribe to the magazine.
Next Post