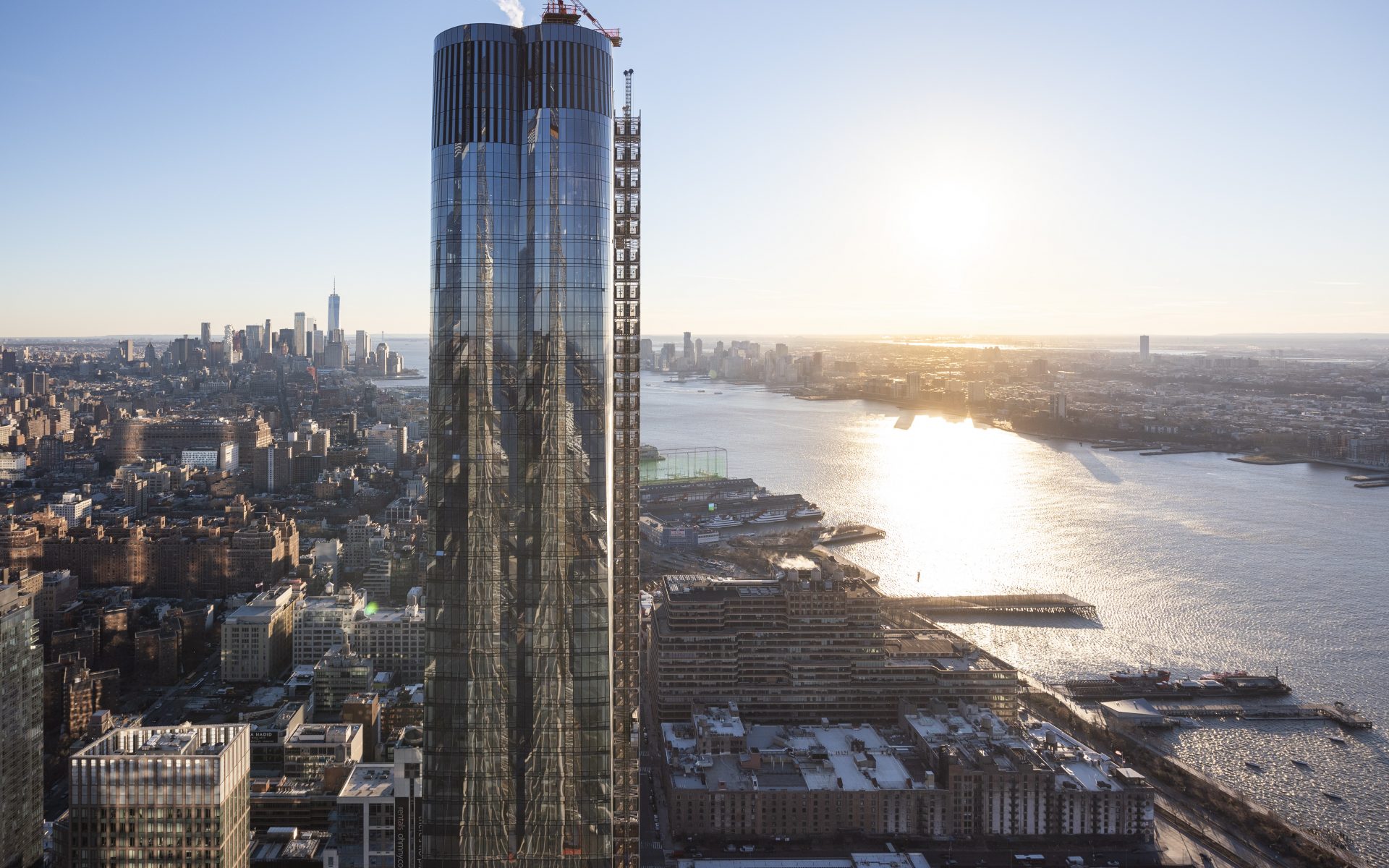 Galerie's Weekly Art and Design Industry News Brief
Here's the week's news you need to know, from the opening of 15 Hudson Yards to ICA Boston's acquisition of a Kusama "Infinity Mirror Room"
Here are this week's must-read news stories in the fields of art and design.
1. 15 Hudson Yards in New York is complete
Diller Scofidio + Renfro and Rockwell Group's 88-story residential skyscraper is now open. Located on the Manhattan's West Side, the building overlooks the Hudson River and is adjacent to another of DSR's most anticipated buildings, The Shed.
2. Andy Warhol Foundation awards grant to Pérez Art Museum Miami
The Andy Warhol Foundation awarded a $100,000 grant to the Pérez Art Museum Miami to support "Elemental," a major mid-career survey of artist Teresita Fernández scheduled for the fall. The exhibition will span the last two decades of Fernández's career with over 50 works on view.
3. Banksy artwork on a Welsh garage sells for six figures
Essex-based Banksy expert John Brandler bought a piece by the anonymous street artist that appeared on a garage in Port Talbot, Wales, just before Christmas for a six-figure sum. The painting will eventually be relocated t0 a different part of town. The garage's owner, Ian Lewis, said he plans to spend the money on a "few holidays"—and a new garage.
Recommended: Locals Scramble to Protect Banksy Mural in Wales
4. ICA Boston acquires Yayoi Kusama "Infinity Mirror Room"
The Institute of Contemporary Art in Boston recently purchased Yayoi Kusama's LOVE IS CALLING (2013) from David Zwirner gallery, making it the largest "Infinity Mirror Room" in the collection of a North American museum. The work features large-scale inflatable sculptures covered in Kusama's signature polka dots, and will go on view this fall.
5. Haifa Museum of Art will remove "McJesus" sculpture
Following violent protests to an artist's depiction of a crucified Ronald McDonald, the Haifa Museum of Art in Israel announced that it will remove the controversial sculpture and issued an apology to those who took offense. The sculpture was part of an exhibition centered on consumerism and religion.
Next Post