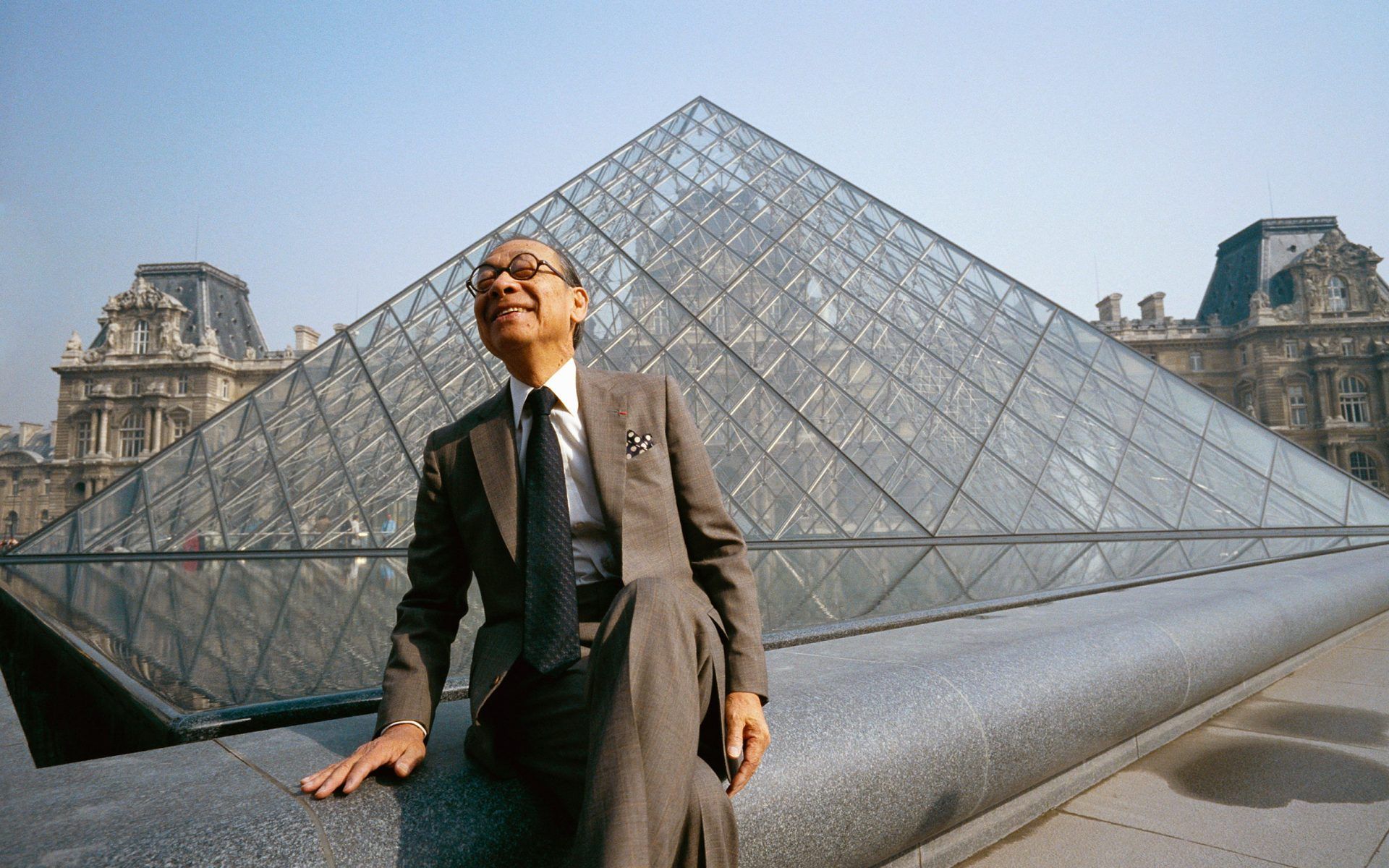 Legendary Architect I. M. Pei Is Dead at 102
The Pritzker Prize–winning architect was behind some of the world's most iconic structures
Celebrated architect I. M. Pei died on Thursday at the age of 102.
Born in Guangzhou, China, Pei rose to become one of the most highly regarded architects of his generation, conjuring a series of bold, sculptural buildings that in 1983 earned him the industry's highest accolade, the Pritzker Prize. Among his most famous structures are the Louvre Pyramid, the East Building of the National Gallery of Art, the Museum of Islamic Art in Qatar, and the Rock & Roll Hall of Fame in Cleveland.
Pei arrived in the United States in 1935, first enrolling at the University of Pennsylvania and then at M.I.T., where he studied architecture and developed a fascination with the legendary modernist Le Corbusier. After that, while attending the Harvard Graduate School of Design (GSD), he befriended a pair of influential Bauhaus architects who had a lasting impact on his work: Walter Gropius and Marcel Breuer.
In 1948, Pei had become an associate professor at GSD when he got an offer to move to New York and work for real estate developer William Zeckendorf's firm, Webb & Knapp. It was through that company that he conceived his first solo project, Atlanta's Gulf Oil building, a 50,000-square-foot office clad in marble that was razed in 2013.
Recommended: Tour Eero Saarinen's Restored TWA Flight Center, Now a Luxury Hotel
One of the most pivotal moments of Pei's career was the founding of his firm, I. M. Pei & Associates, in 1955. (The practice would later become I. M. Pei & Partners and then Pei Cobb Freed & Partners.) His breakthrough building is widely considered to be Colorado's National Center for Atmospheric Research, which was completed in 1968 and features a group of towers that take design cues from the ancient Native American cliff dwellings.
The following decades saw the architect complete some of his most iconic works, leading to the awarding of the Pritzker. The jury citation reads, "Ieoh Ming Pei has given this century some of its most beautiful interior spaces and exterior forms. Yet the significance of his work goes far beyond that. His concern has always been the surroundings in which his buildings rise. He has refused to limit himself to a narrow range of architectural problems. His work over the past 40 years includes not only palaces of industry, government, and culture, but also moderate and low-income housing. His versatility and skill in the use of materials approach the level of poetry. His tact and patience have enabled him to draw together peoples of disparate interests and disciplines to create a harmonious environment."
That versatility and respect for a building's surroundings no doubt played a part in Pei receiving his most high-profile commission: constructing a new entrance for Paris's Louvre. Unveiled to controversy, the striking glass pyramid, which was completed in 1989, ultimately won over its critics who claimed it was out of context with the institution's French Renaissance–style architecture. Today, the addition is lauded for its elegant simplicity and has become one of the city's most beloved icons.
Pei stepped away from practicing architecture in 1990, but his legacy continues with the firm Pei Cobb Freed & Partners, which is currently working on a host of projects around the world, and Pei Partnership, an architecture firm founded by two of his four children.
Next Post