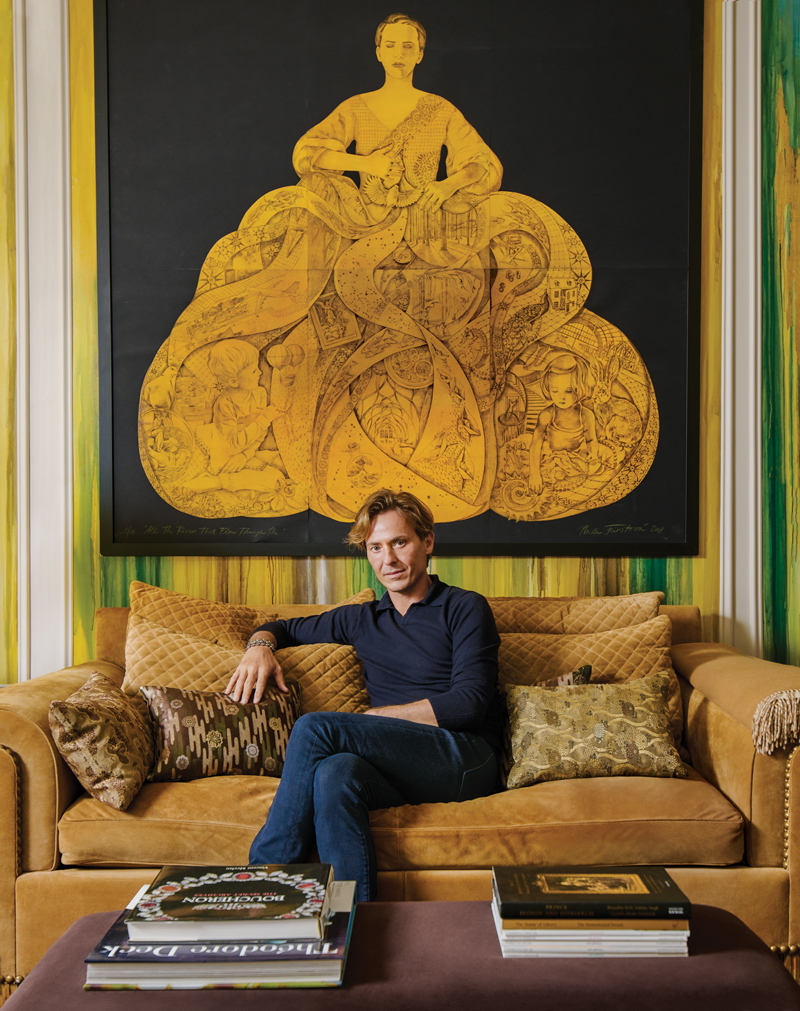 Palazzi aren't native to New York City, but Alvise Orsini, an interior designer with an old-world sensibility, has conjured a bit of the Grand Canal on the Upper East Side. "When you're lucky enough to have grown up in Venice, it all becomes part of your decorative fantasies—the patinated stones, the reflecting waters, and the colors. I lived in London for a while, where contemporary design is very popular, but I wasn't really into it." Small wonder that Orsini worked for a period with Jacques Garcia, the French interior decorator known for his resplendently palatial aesthetic. Like that longtime mentor and close friend, Orsini says, "I like research, colors, texture, and history."
Orsini's new Manhattan apartment fulfills that brief. Although he maintains his primary foothold in Dallas—his husband and children shuttle back and forth—he relocated his business, Orsini Design, to New York. There, he found a prewar pied-à-terre with architecture that recalls a Paris hôtel particulier of the Louis XVI period, with its ornate cornices, carved marble chimneypieces, and formal paneling.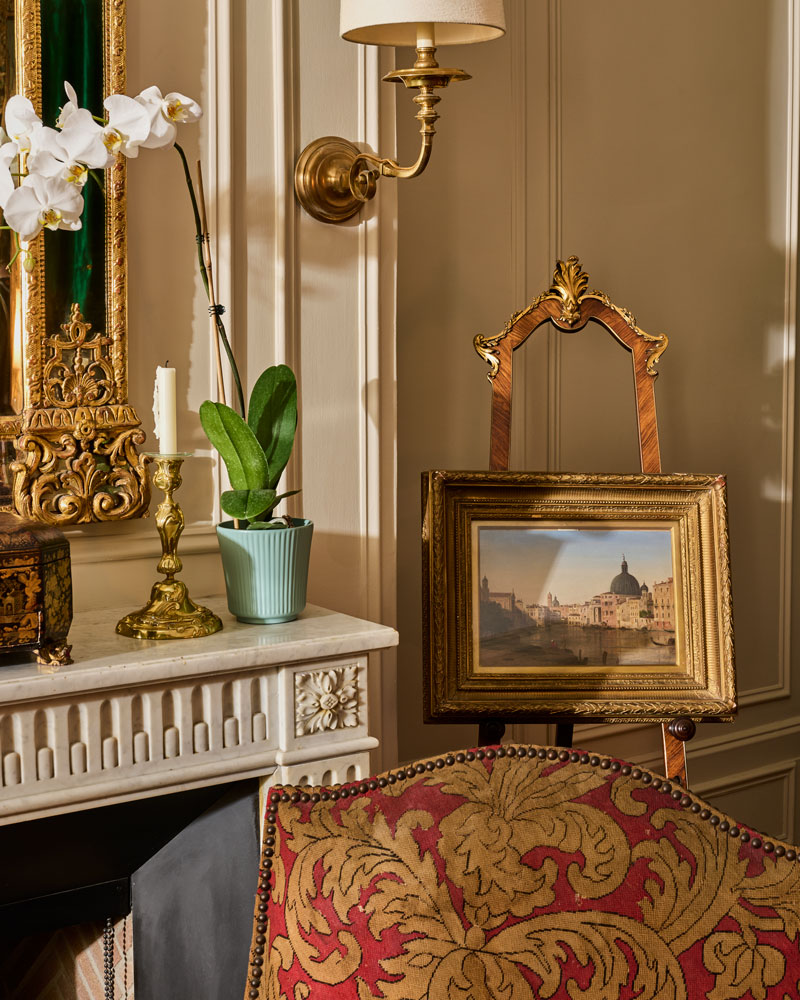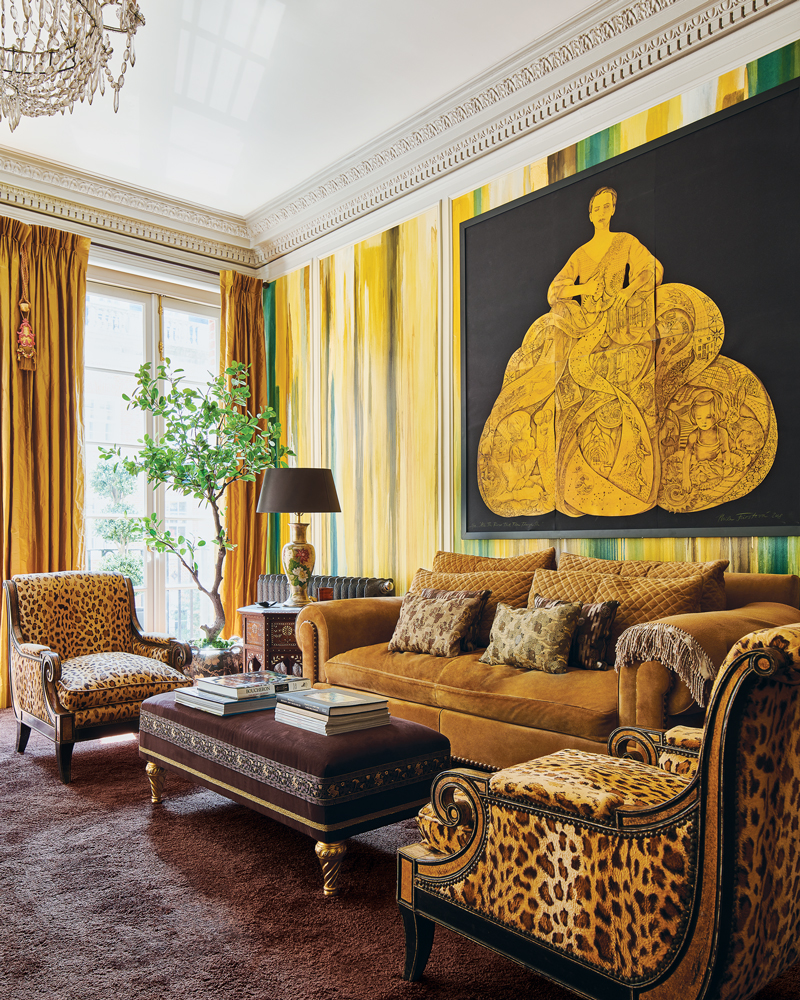 He did not, however, approach it in a traditional fashion. Since the street-facing bedroom turned out to be the sunniest space and the living room was the darkest and quietest, Orsini simply flipped their uses. "I could have made the living room brighter, with lamps and colors, but it would still be a naturally dark space," says the designer, who is also renovating a historic house in Southampton for his young family.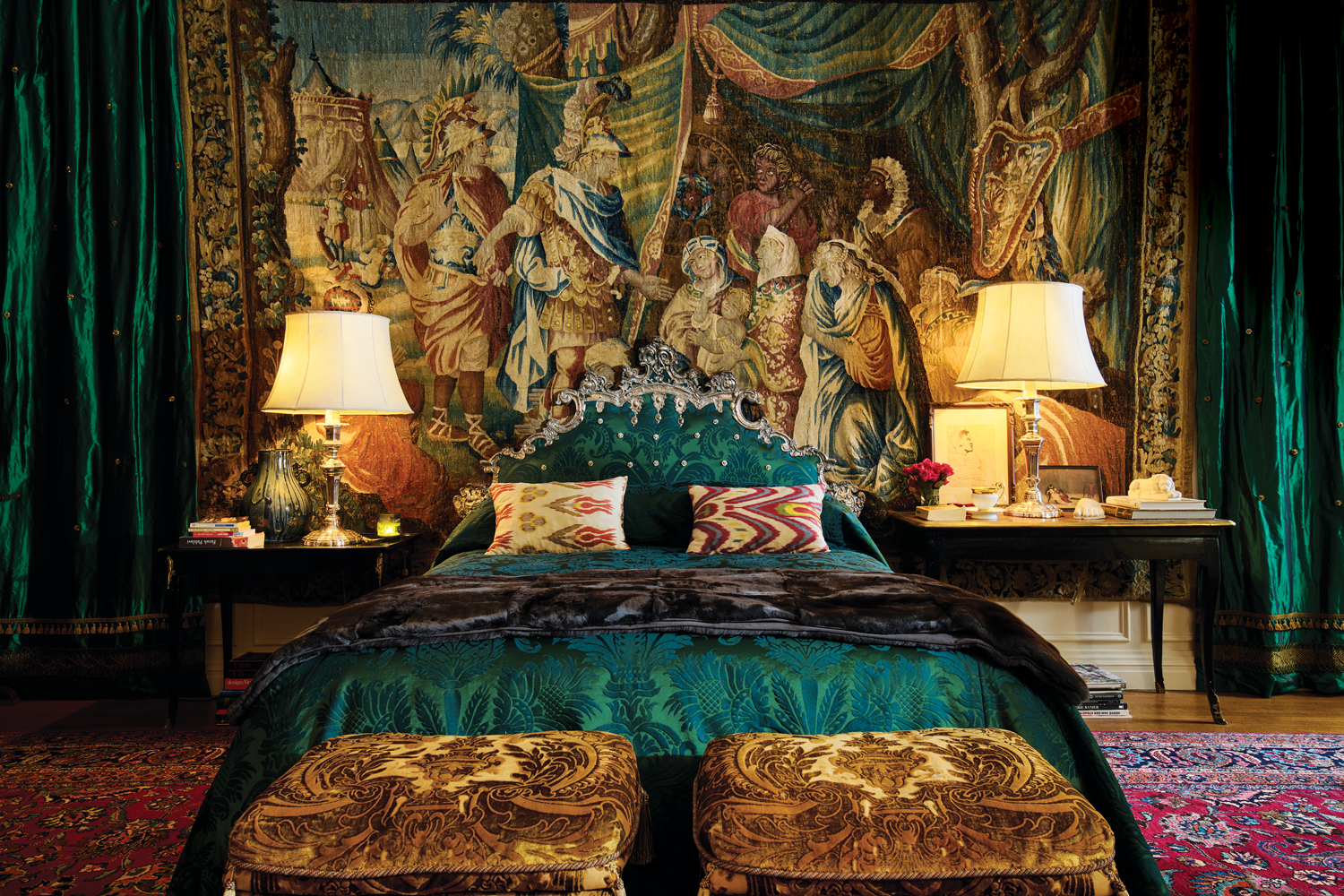 Large enough to serve as a private living space, for sleeping and working, the bedroom features a tapestry depicting a scene from the life of Alexander the Great—"Tapestries aren't fashionable, but they're like a huge painting, a dream that I'm about to dream," says Orsini—installed behind an 18th-century Venetian silver headboard. The walls also host cascades of emerald-green silk that sluices to the floor. Beside the bed is a restrained but evocative assemblage composed of a Jean Cocteau drawing, a decorative plaster of an antique marble foot, and a small slumbering lion, all bathed in the glow of a silver candlestick lamp.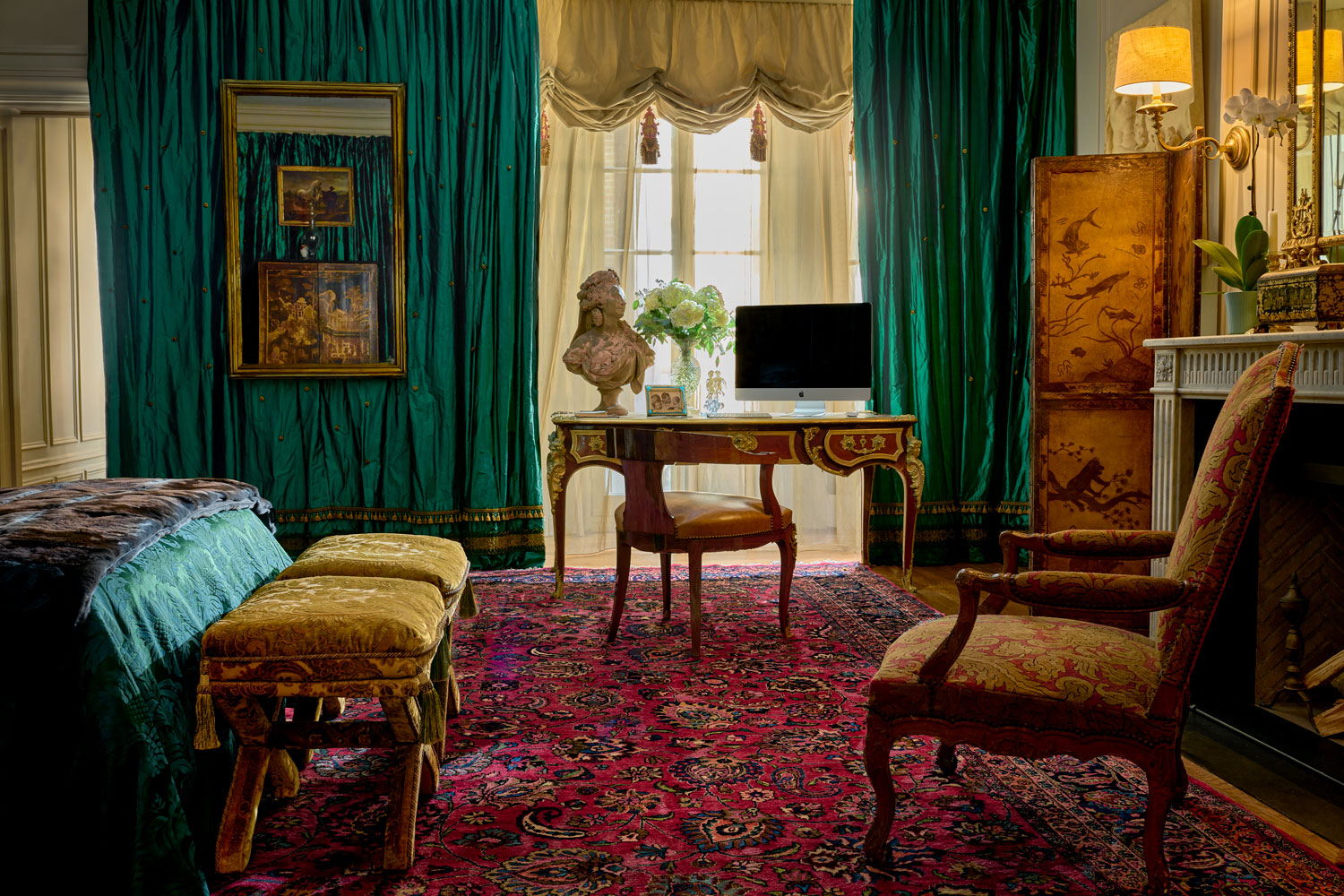 The atmosphere is rich but refreshingly clarified, suggestive of a treasure-filled palazzo like the one in which Orsini grew up but not replicating it. "I like collecting things—but not too many things," he says
"People often think that classical interiors are passé, but it's really how you work with them"

Alvise Orsini
Controlled luxury meets mix-master spin in the sun-suffused living room, a cream-painted space that's architecturally grand enough to be called the salon. Contemporary artworks by Míla Fürstová and Joshua Hagler, a moody Old Master picked up at Christie's, stately Charles X bergères, Syrian inlaid antiques, and side chairs signed by royal ébéniste Jean-Baptiste-Claude Sené are set against a bold background that resembles abstract brushstrokes. Handmade by Pictalab, a decorative arts studio in Milan, and set into the paneling, the wall coverings are inspired by the paintings of Swiss artist John Armleder, though one could easily imagine the streaky greens and golds as channeling the waters of the Grand Canal.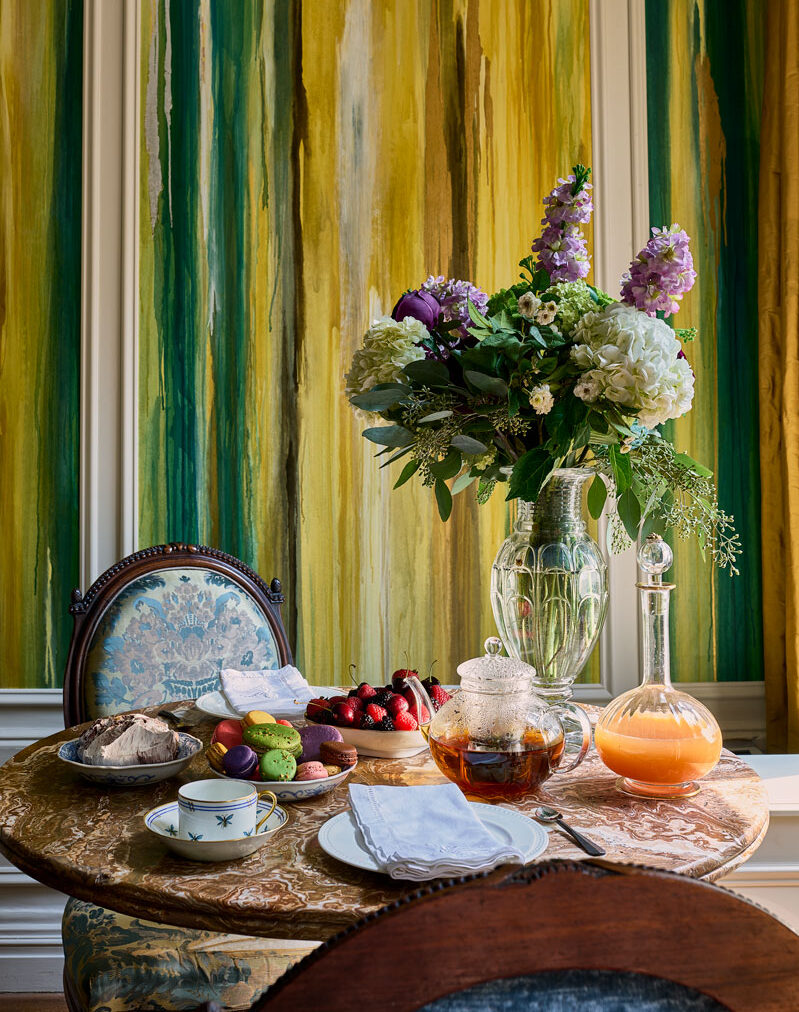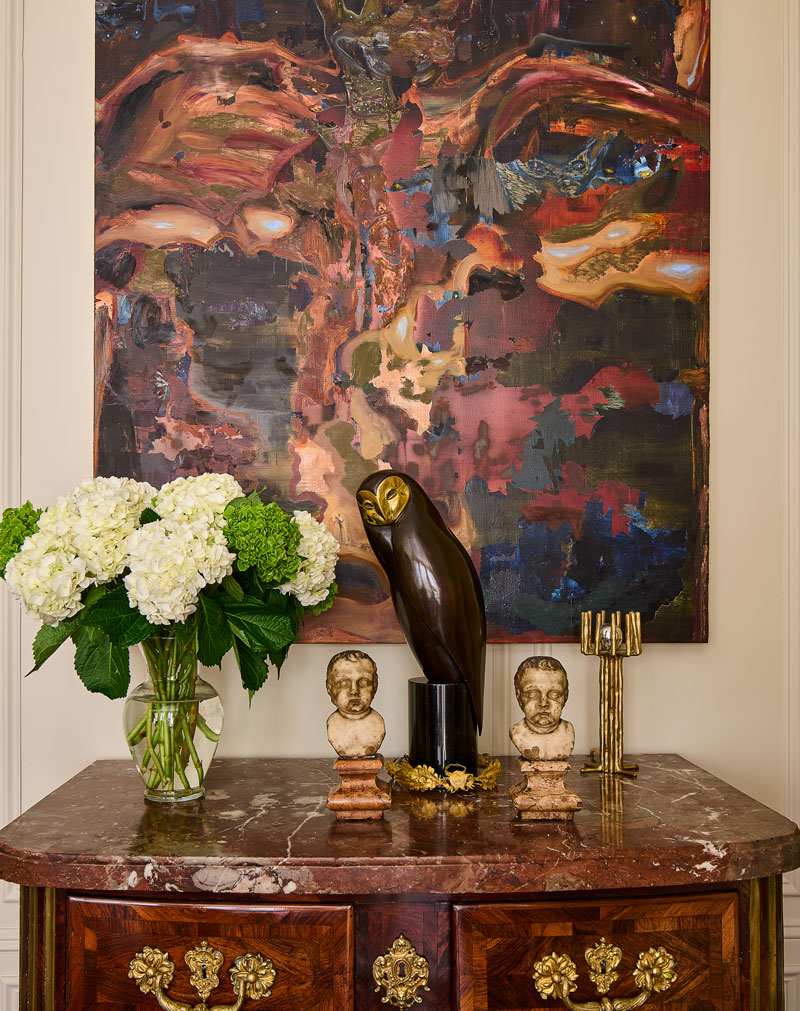 "People often think that classical interiors are passé, but it's really how you work with them," Orsini says, his statement as much a personal preference as a professional mantra. "Mix things up, have some fun."
A version of this article first appeared in print in our 2021 Winter Issue under the headline "Grand Tour." Subscribe to the magazine.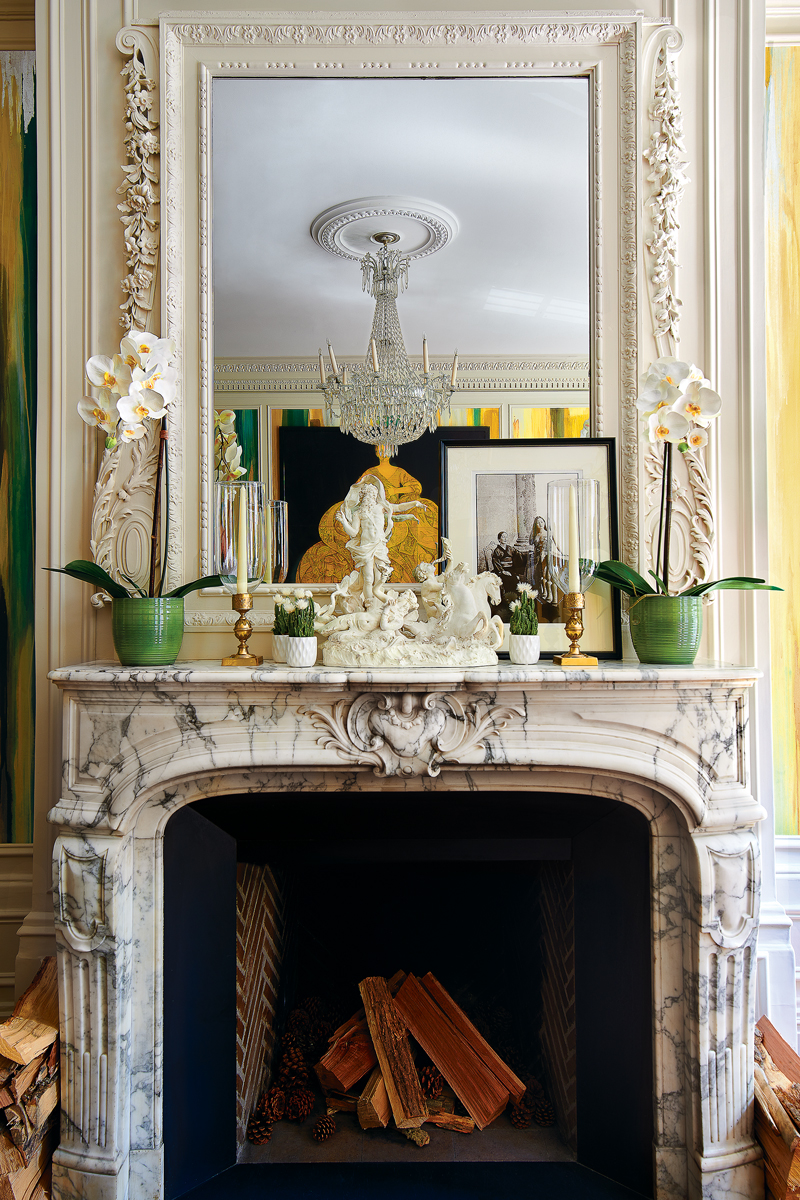 Next Post