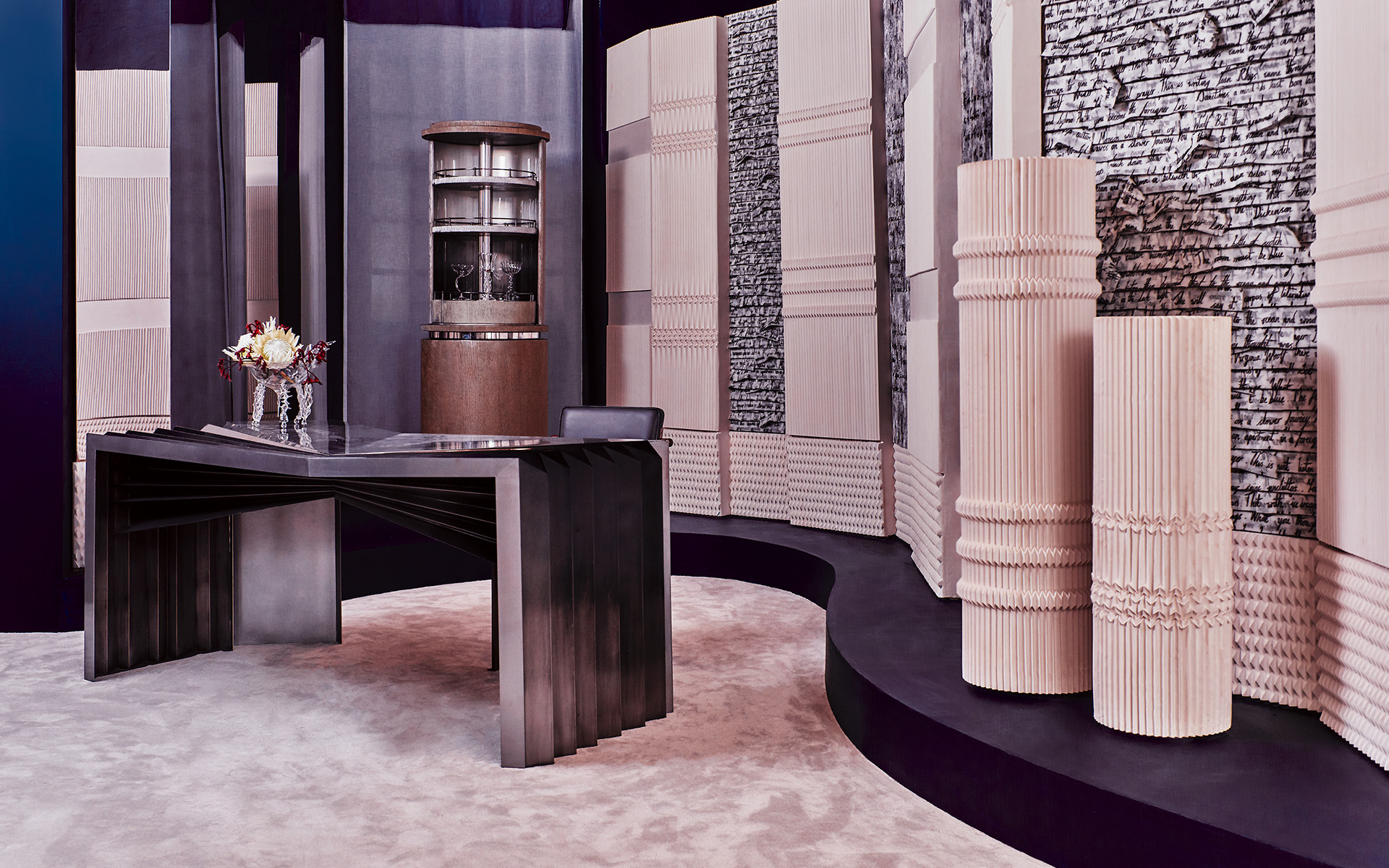 Aline Asmar d'Amman Teams up with Chanel's le19M for a Dreamy Installation in the South of France
The architectural designer worked with maisons Lemarié and Lognon to create screens of hand-painted fringed organza for an exhibition at Design Parade that runs through November 5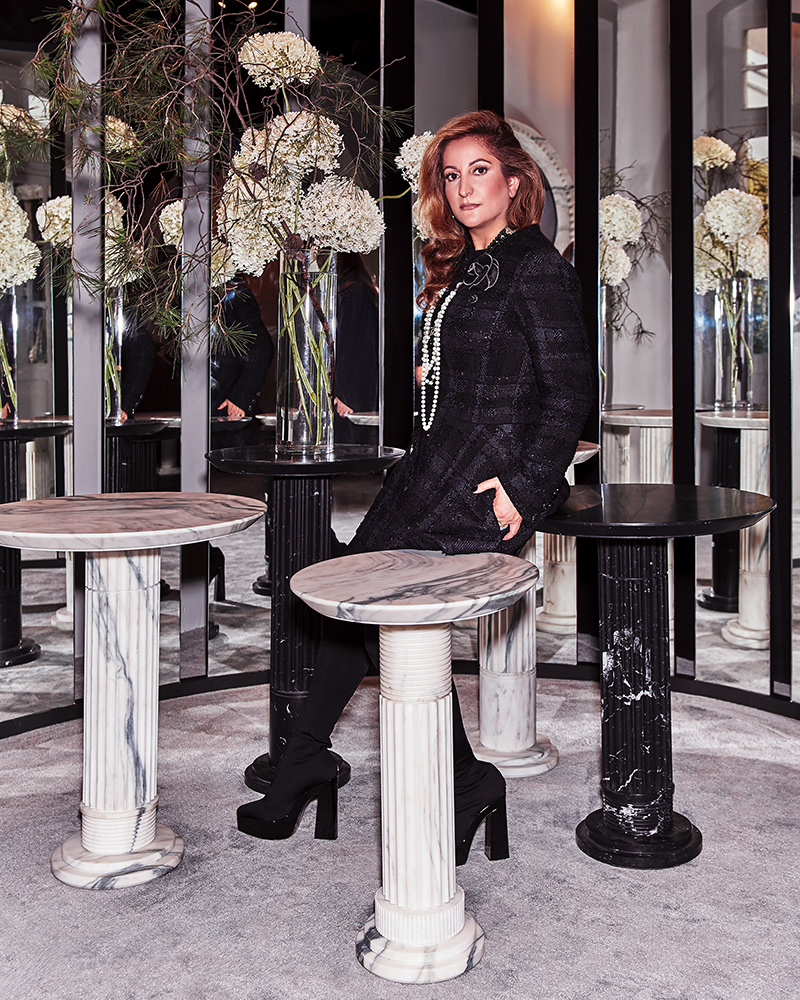 Architectural designer Aline Asmar d'Amman has a deep understanding of the intersection of fashion and decoration. Given her collaboration with Karl Lagerfeld on two suites at the Hôtel de Crillon in Paris and a furniture collection for Carpenters Workshop Gallery, it only seems natural that she would partner with Chanel and the artisan ateliers known as le19M to conceive a sublime installation at Design Parade, which also showcases a competition among young French talents.
Entitled "Love, Women, and the Sea," the exhibition, which runs through November 5, unfolds over several salons, each woven around the themes of books and the ocean. For her contribution, the Writing Room (shown), d'Amman worked with maisons Lemarié and Lognon to create screens of hand-painted fringed organza emblazoned with quotes from female authors and accented by raw plaster columns. "Entering the world of le19M is an architect's dream come true," she says.
See more photos below.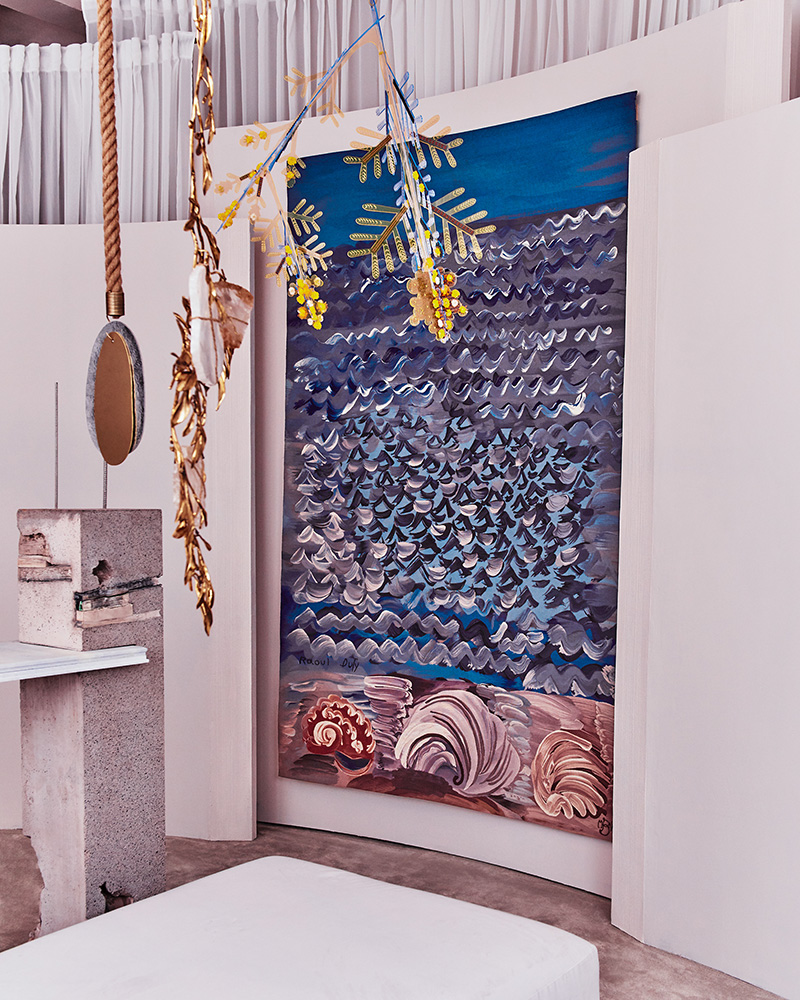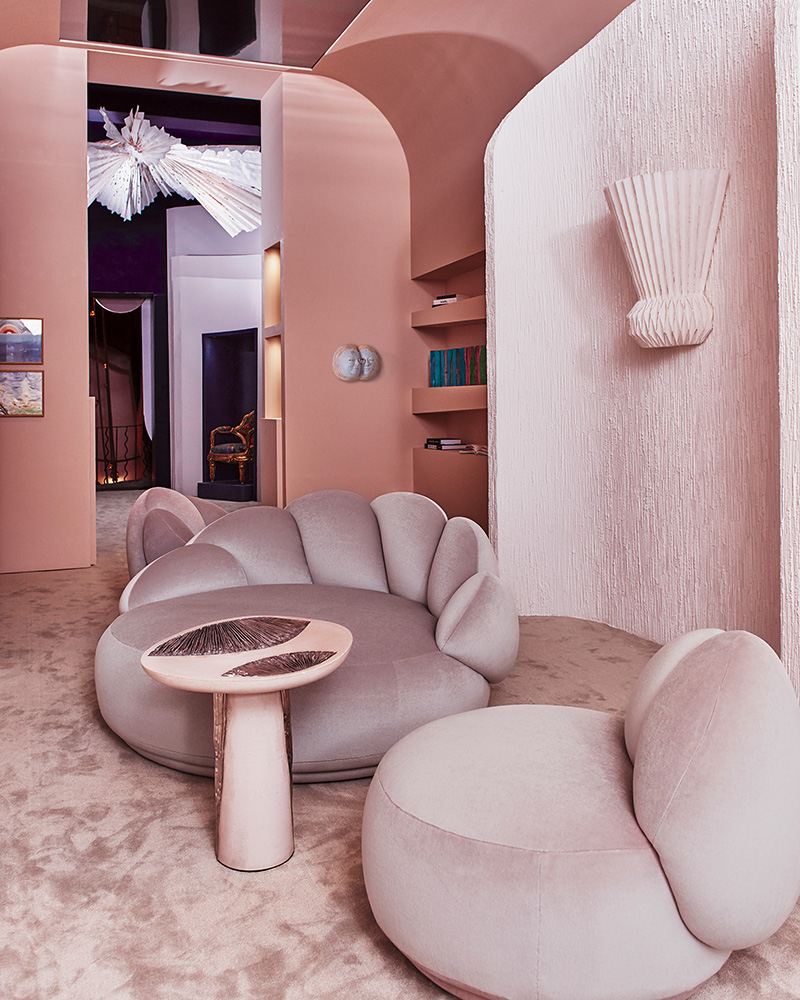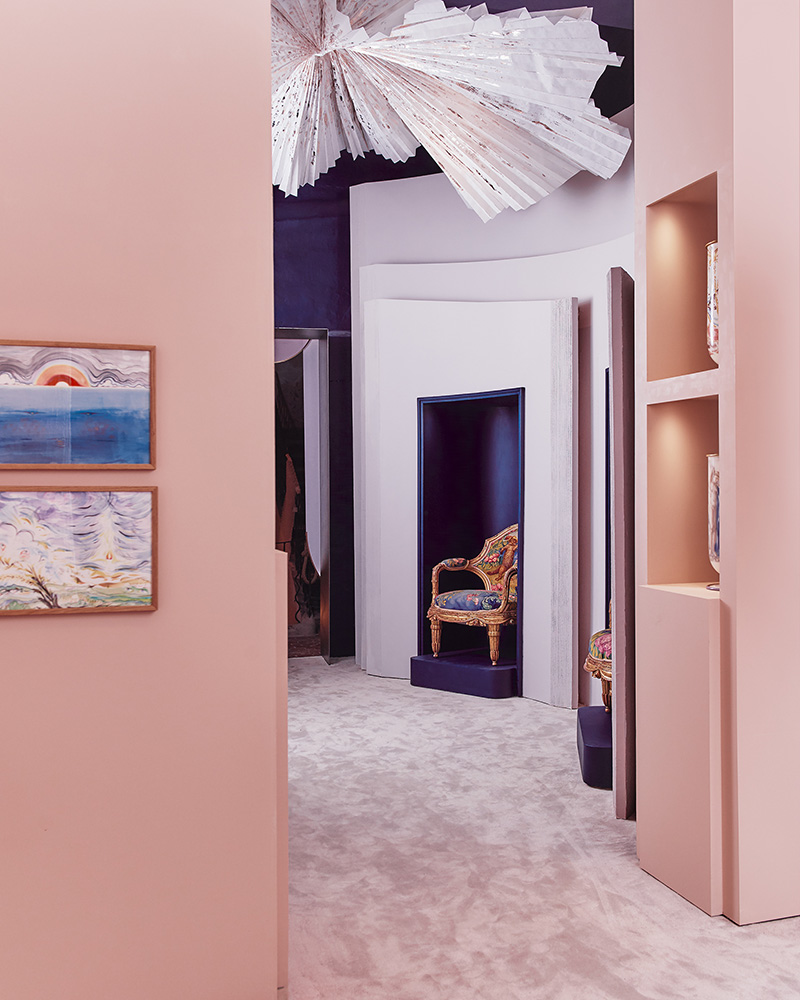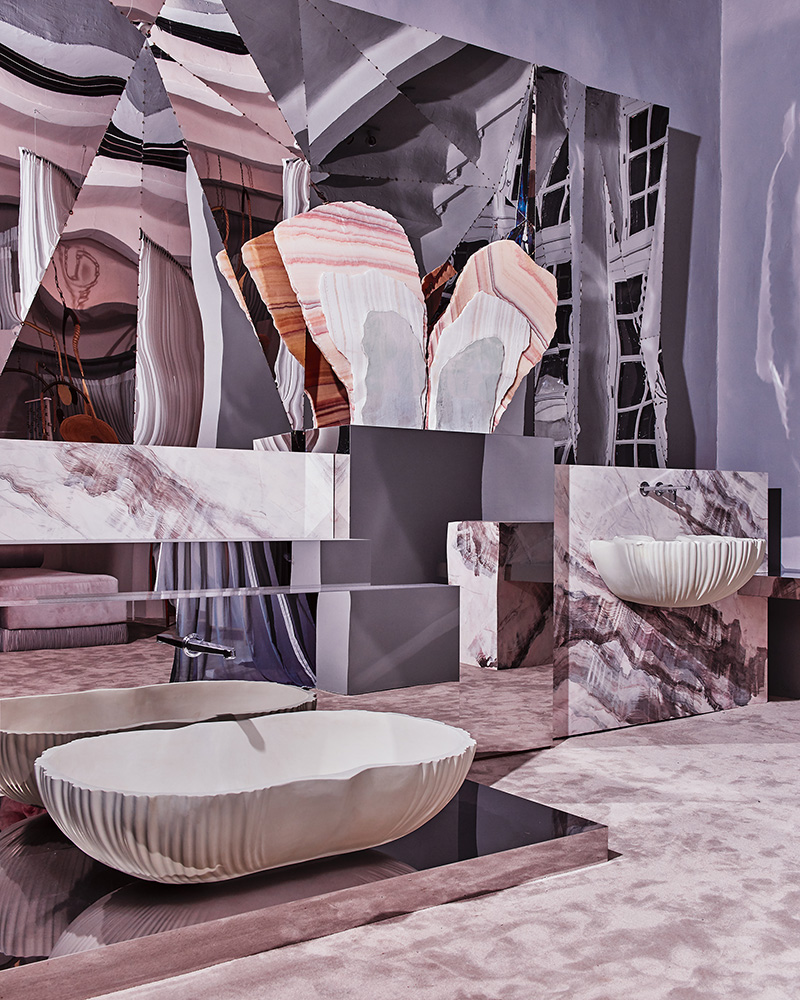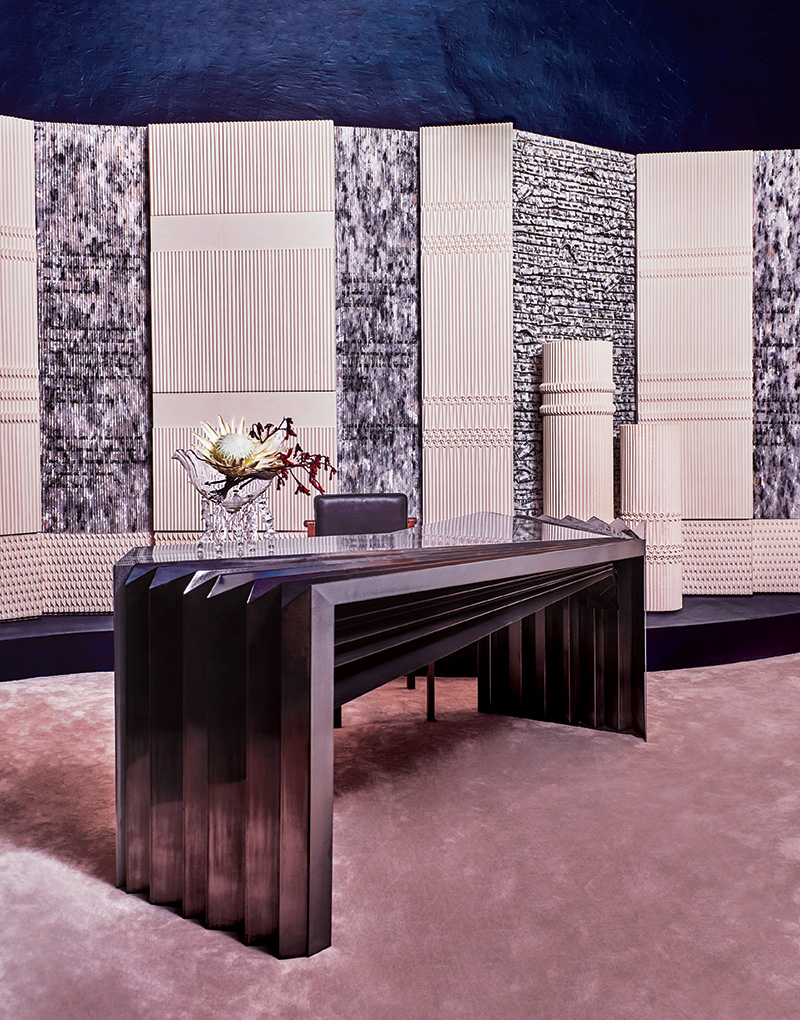 Next Post