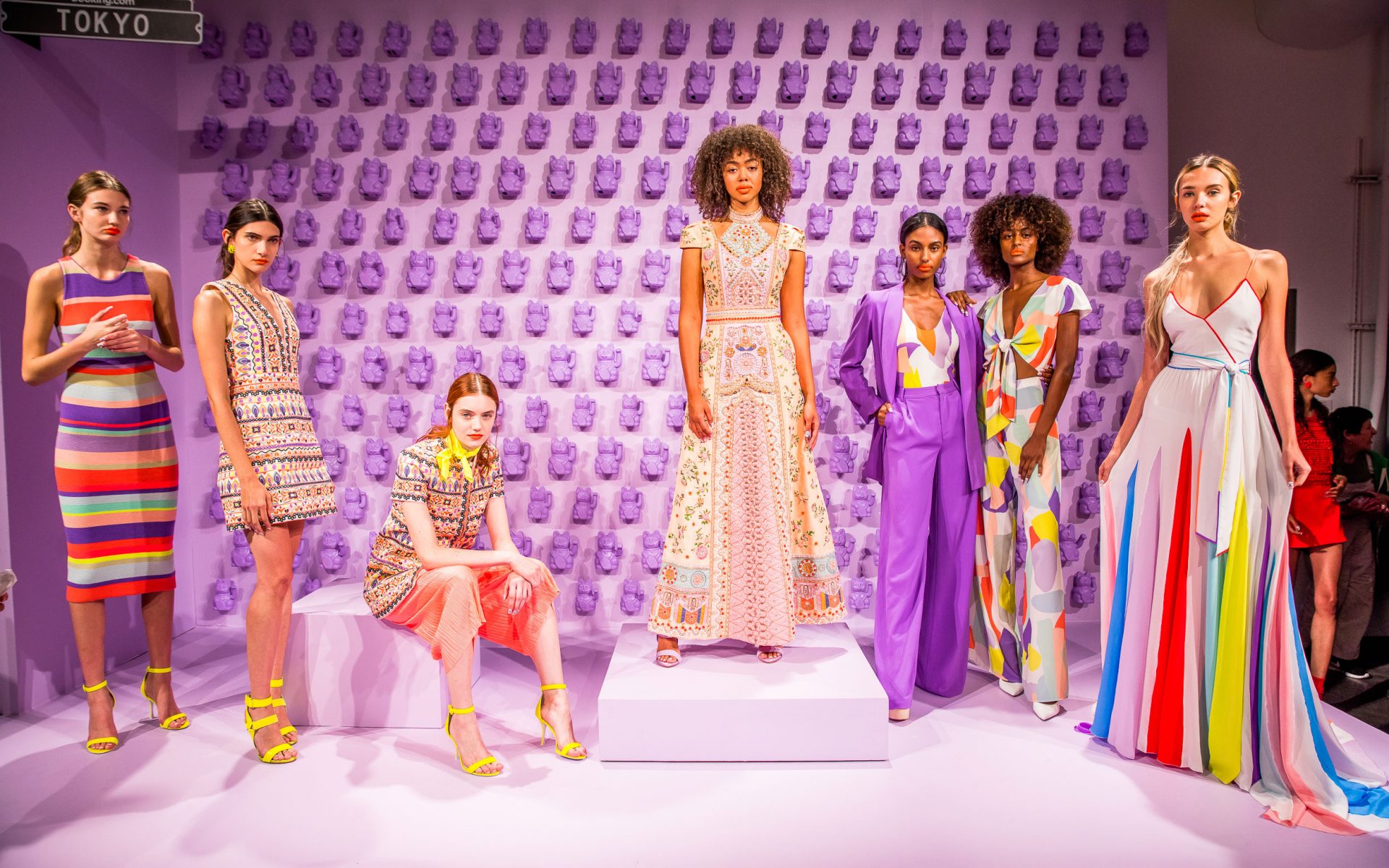 Stacey Bendet Creates a Wondrous Voyage for Alice + Olivia's Spring 2019 Collection
The new collection is inspired by vibrant destinations across the world
The studio space at Chelsea's Pier 59 was transformed into a colorful, wanderlust version of Wonderland for the presentation of Alice + Olivia's Spring 2019 collection at New York Fashion Week. The show, which was done in partnership with Booking.com, was an interactive experience that allowed guests including celebrities like Nicky Hilton-Rothschild, Caitlyn Jenner, Katie Holmes, and Tinsley Mortimer to immerse themselves in the new collection.
"Travel has always been a big inspiration for me," explained the brand's CEO and creative director Stacey Bendet. "It's a huge part of my creative process. I'm excited to merge the world of travel with fashion, to highlight the influence travel has on personal style and to give women from all walks of life a way to connect with clothing." 
Recommended: See the Pablo Picasso-Inspired Makeup Looks at Rodarte's Dazzling NYFW Show
The new collection was inspired by an array of glamorous destinations including Paris, Provence, Marrakesh, Positano, Careyes, and Tokyo. Models donned pieces from the Spring line while posing in installations depicting scenes from each of the inspiration cities. 
Guests also had the opportunity to hop aboard the Alice + Olivia bedecked "Fashion Yacht" docked at the south entrance to Chelsea Piers. The yacht features some of Bendet's signature designs as well as a space evoking the spirit of Positano, Italy from the new collection. Fans of the brand can stay overnight on the luxury liner through Booking.com as a partnership with fashion week.
Next Post