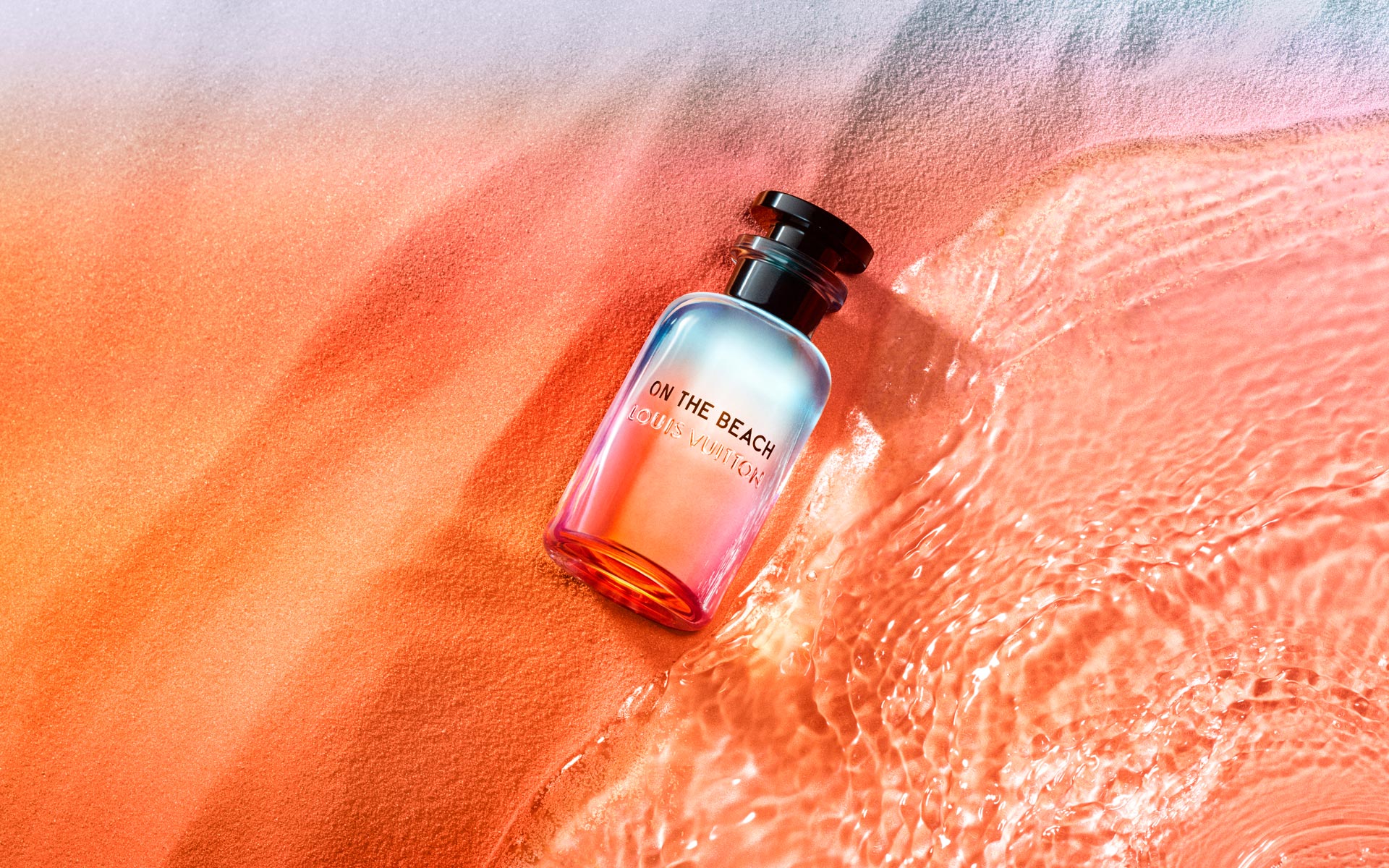 Louis Vuitton and Alex Israel Team Up for a Line of Chic Summer Accessories
The Los Angeles artist's red, orange, and blue paintings have been translated onto the atelier's recent On the Beach fragrance and matching surfboard
Alex Israel's gradient paintings have transformed everything from luggage to soft serve. Now the sunset-like ombré of red, orange, and blue of his Untitled (Flat) ushers in summer on a fresh new fragrance from Louis Vuitton, aptly named On the Beach.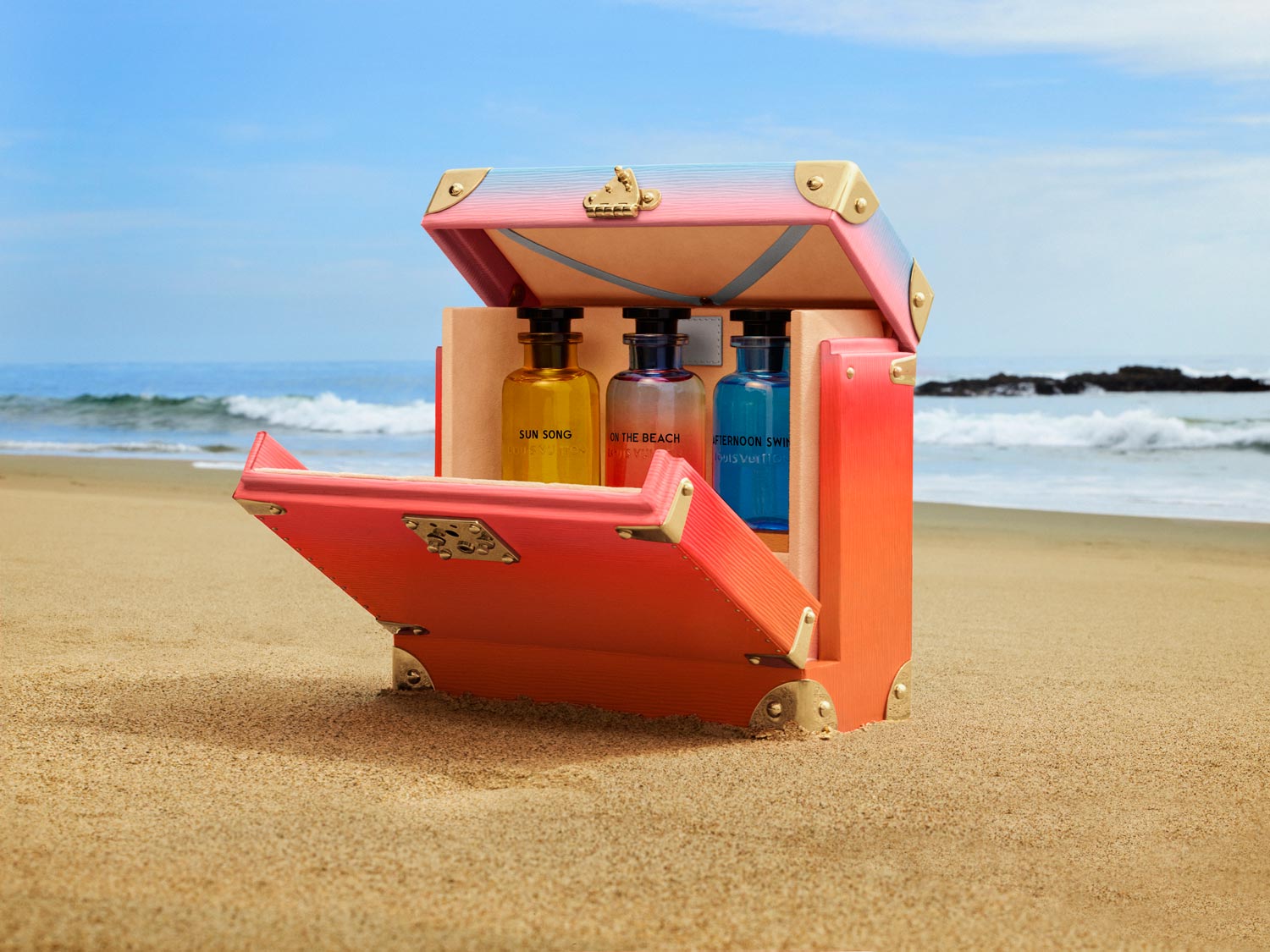 To celebrate the eau de parfum's debut, the artist and atelier have collaborated on a series of matching accessories and a limited-edition surfboard. "Surfing represents so many things that are related to the concept behind the new scent," says the Los Angeles artist, whose signature "flat" artwork in red and orange with flashes of blue adorns both the perfume bottle, packaging, and surfboard. "A connectivity to nature, the magic of Southern Californian culture, freshness, and freedom. It felt very natural to extend that into the realm of surf culture, and of course, surfboards happen to be incredibly beautiful, evocative forms."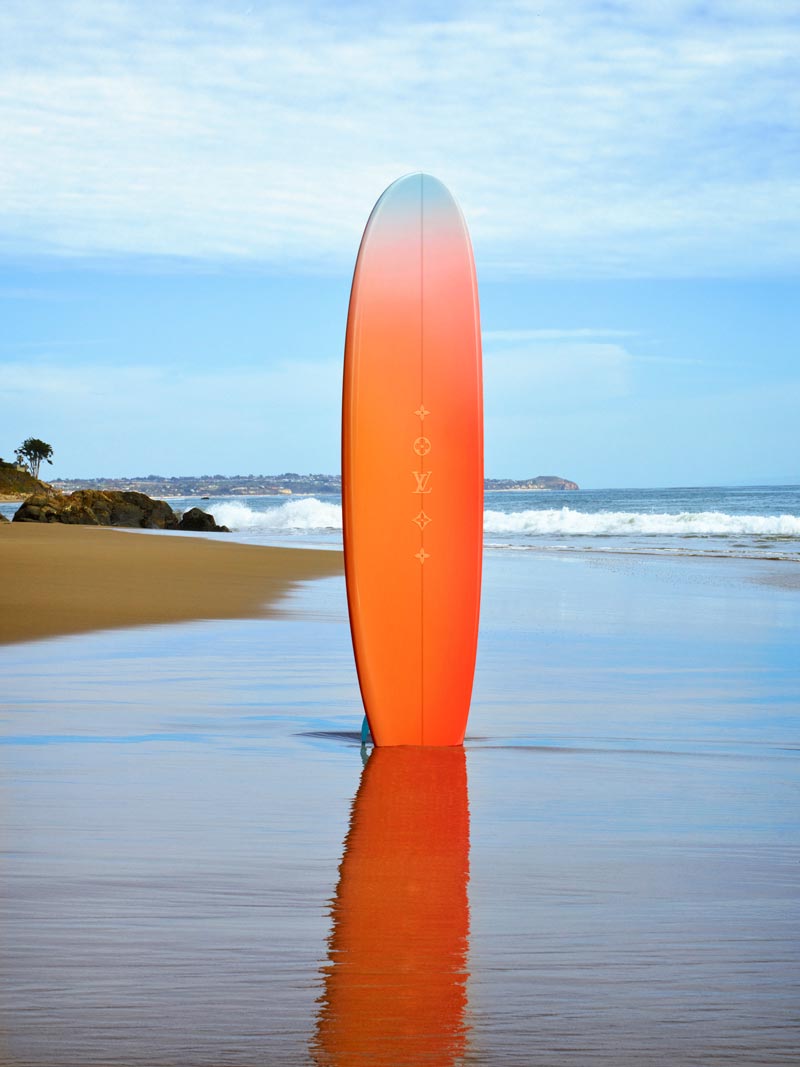 The parfum, which joins the atelier's collection of scents with playful summer titles and Israel designed bottles—Sun Song, Cactus Garden, Afternoon Sun, and California Dream—is a spritely blend of yuzu, neroli, and aromatic herbs. Crafted by Master Perfumer Jacques Cavallier Belletrud, the aroma is designed to conjure afternoons lazing on the shore. 
"It opens with brightness and becomes a caress," Belletrud said in a statement. "Yuzu creates that brilliance… It's a cardinal, lively note that sweeps into an explosion of freshness. Then comes calming neroli, the sun-drenched essence of orange blossom. Thyme, rosemary, pink pepper, and cloves are discreet but essential to the landscape because they create a summer ambiance. A veil of cypress signs the scene, like benevolent, woody shade on a cloudless day."
A version of this article first appeared in print in our 2021 Summer Issue under the headline "New Wave." Subscribe to the magazine.
Next Post