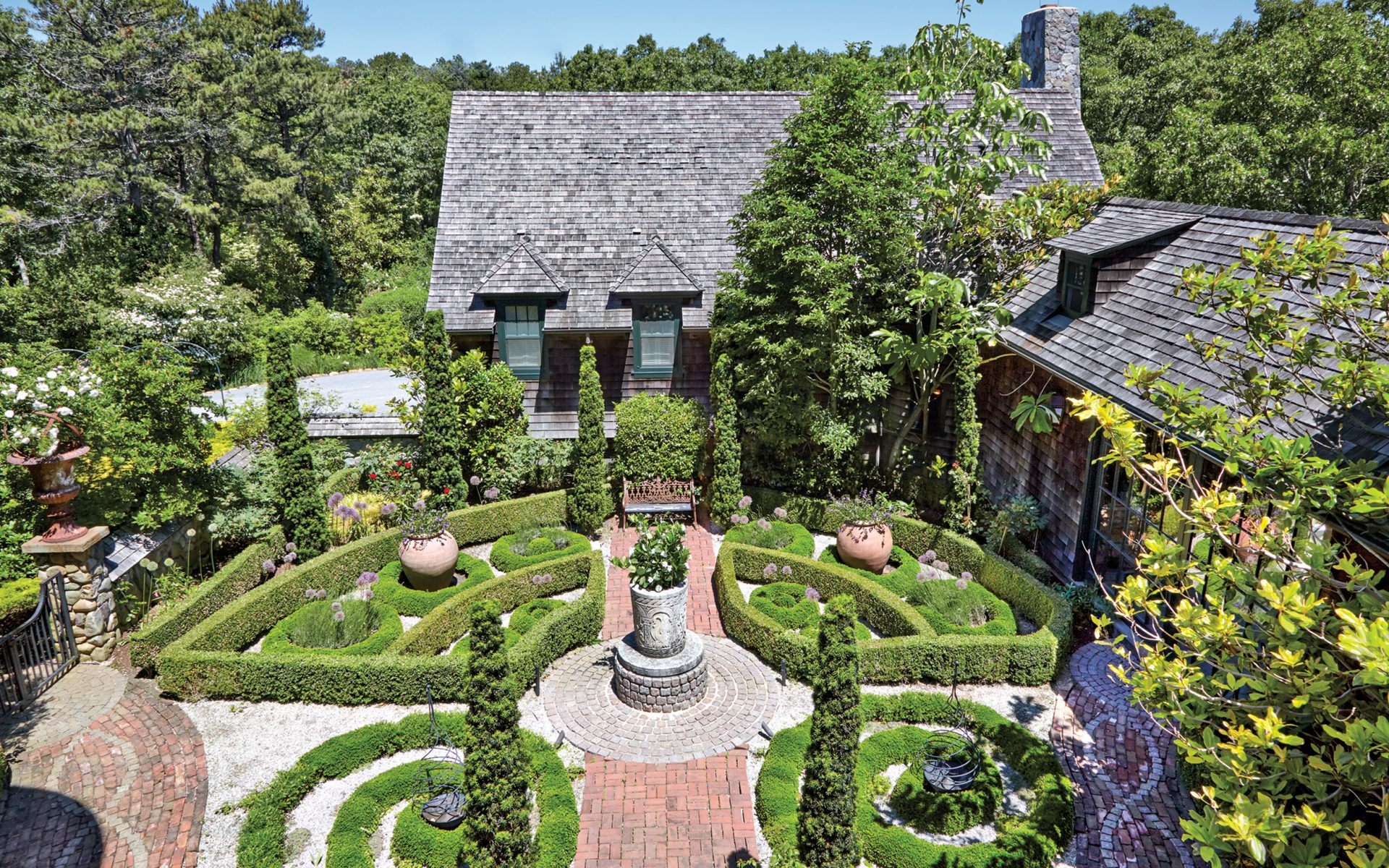 How One Family Retreat Inspired an Artful Fashion Collection
Ala von Auersperg translates her botanical paintings into kaftans and other summer-chic pieces
Ala von Auersperg's East End family retreat, the Moraine, offers sweeping views of the ridge and swales for which the house was named. Everything about the place—its soaring beam ceilings, a walk-in fireplace, idiosyncratic painted benches next to family horn chairs, the dramatic knot garden—impresses with its exemplary execution.
The construction of the Moraine first attuned Von Auersperg to the pleasures of a creative life and inspired her to launch her fashion line, which has become de rigueur from Newport and East Hampton to Palm Beach and Antigua. "While building this house I was surrounded by geniuses, including architect Daniel Romualdez, interior designer Rob Robinson, and artist and garden designer Robert Dash, but it took time to realize I could make something on my own," she says. "That happened when I met painter Ophrah Shemesh, who swore she could teach anyone to draw."
Recommended: Sagaponack's Bucolic Madoo Conservancy Celebrates 25 Years
Under Shemesh's guidance, Von Auersperg began painting botanicals, which she shared with longtime friend and dressmaker Antonio Gual, who proposed applying digitized versions to caftans. A few years ago, Von Auersperg's daughter, Sunny Zweig, joined the company, bringing a more contemporary perspective and new pieces, including jumpsuits, shifts, and palazzo pants.
The latest collection, resplendent with pink and coral roses, spider lilies, and climbing clematis, pays tribute to Dash. "Bob brought balance, texture, and color from the world of painting into the garden," says Von Auersperg. "He would push me to discover these things with him, and I still apply those lessons to my art."
A version of this article first appeared in print in our 2019 Summer issue under the headline Garden Party. Subscribe to the magazine.
Next Post