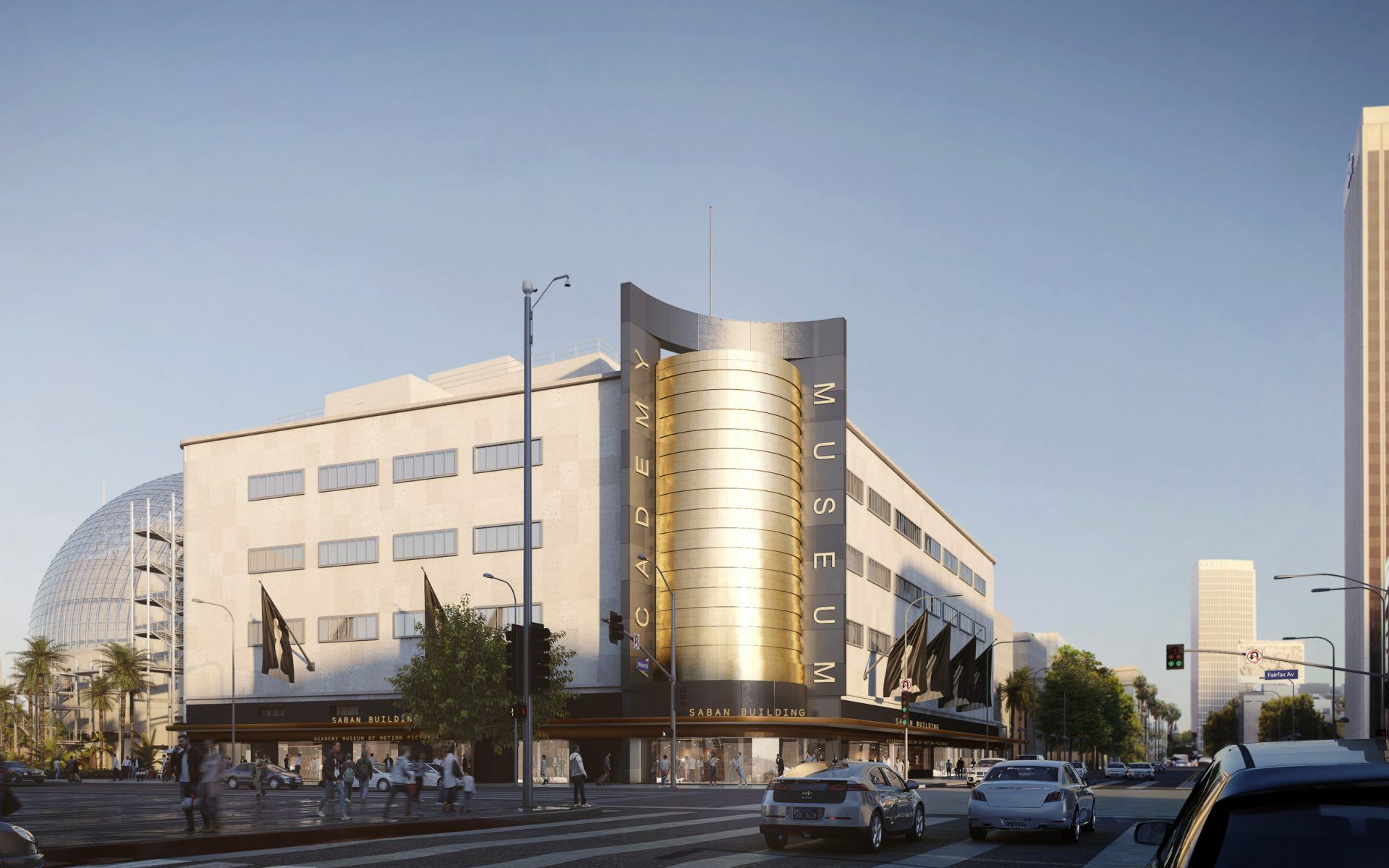 L.A.'s Academy Museum of Motion Pictures Announces Opening Date
Tom Hanks made the announcement live during Sunday's Oscars telecast
A museum dedicated to the art and craft of filmmaking had been a dream for the founders of the Academy Awards since the first ceremony in 1929. On December 14, that dream will finally become a reality with the opening of the long-delayed Academy Museum of Motion Pictures in Los Angeles.
Tom Hanks, who is cochair of the museum's capital campaign, made the announcement during Sunday's live Oscars telecast. "There is plenty of culture to be found in the City of Angels, but there has never been a museum dedicated to the art and science of motion pictures," he said from the stage. The institution's fundraising goals are 95 percent complete, having secured $368 million thus far. The project, which was first announced in 2012, was initially slated to cost $250 million and open in 2017, but it has been plagued by delays due to construction problems, a swelling budget, and the exit of director Kerry Brougher.
The museum, which is located next to a cluster of L.A.'s top cultural institutions, has been designed by Pritzker Prize–winning architect Renzo Piano (who worked with Gensler as executive architect). The complex encompasses a former department store, built in 1939, as well as a spectacular new spherical glass dome, which houses the 1,000-seat David Geffen Theatre.
Visitors will find plush red handmade Italian chairs that hearken back to the glamorous heyday of cinema, from which they can watch masterpieces on 35mm, 70mm, digital laser, and nitrate print. Other highlights include the 288-seat Mann Theater, which will have a Federico Fellini retrospective as its first slate of programming, and the Shirley Temple Education Studio, which will provide hands-on workshops in moviemaking techniques.
Recommended: 10 of the Most Anticipated Buildings Opening in 2020
There are also four floors of exhibition space, totaling 50,000 square feet. The inaugural exhibition will be the first major U.S. showcase dedicated to filmmaker Hayao Miyazaki's work. It will include storyboards, film stills, and sketches from the director of Spirited Away, plus immersive environments transporting visitors into his whimsical worlds. That will be followed by the special exhibition "Regeneration: Black Cinema 1900–70," about the history and representation of African-American filmmakers from the birth of moviemaking through the civil rights era of the late 1960s.
The collection includes a staggering 190,000 film and video assets and 61,000 posters. Highlights include early examples of film technology, like an early motion picture Mutoscope from 1906; costume design, like the dress Salma Hayak wore as Frida Kahlo in Frida (2002); Bela Lugosi's cape from 1931's Dracula; and Dorothy's iconic ruby slippers from the Wizard of Oz (1939). There are also examples of production design, including a pair of café doors from Casablanca (1942), and makeup and special effects appliances. "It's going to be a very big deal," said Hanks. "See you there!"
Next Post