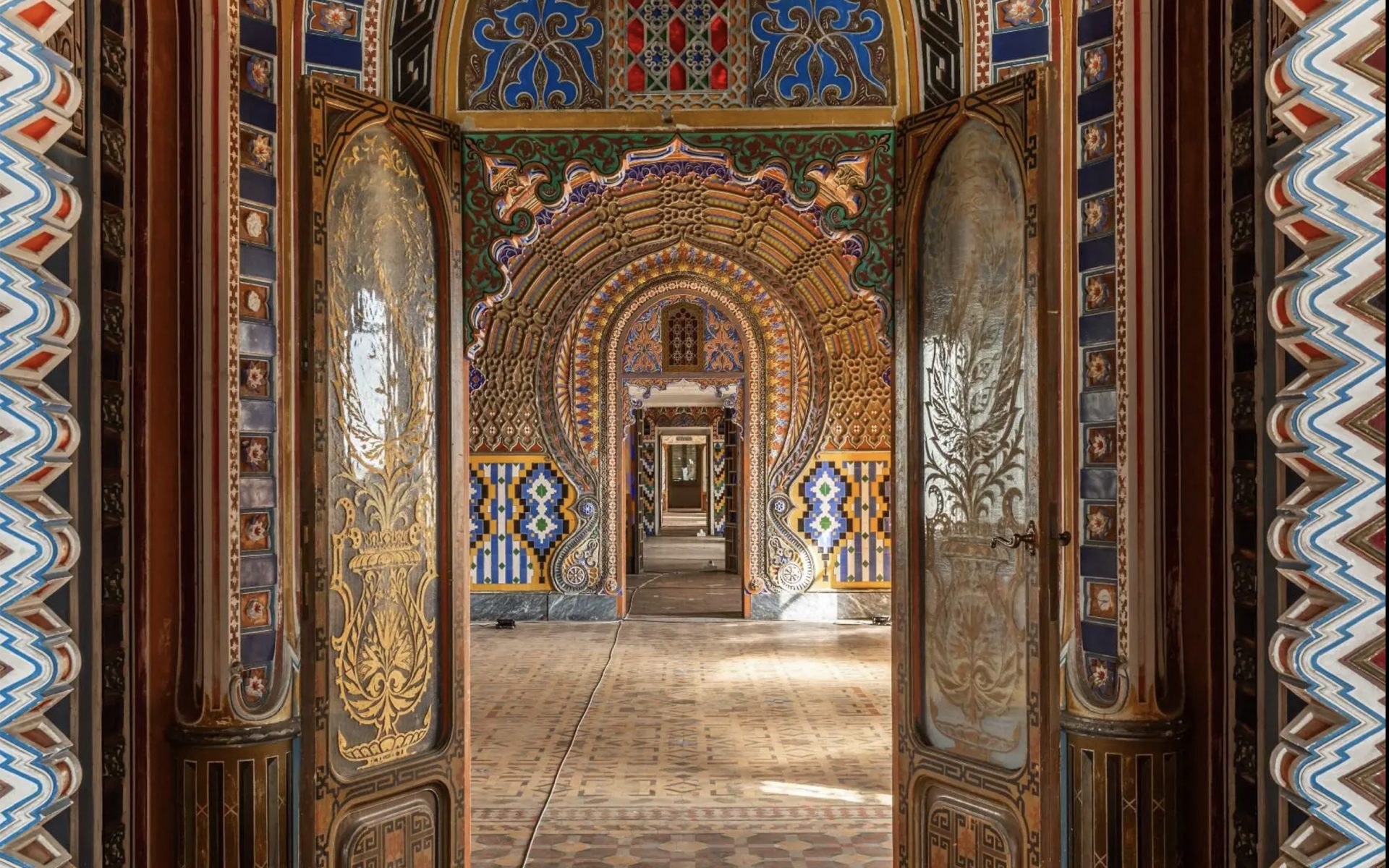 Extraordinary Tuscan Castle, Abandoned for Two Decades, Hits the Market for $18.4 Million
The whimsical Sammezzano Castle is said to have origins that trace to ancient Rome
An exquisite Moorish castle in the heart of Tuscany has hit the market for $18.4 million. Set in the picturesque town of Reggello, the 58,400-square-foot Sammezzano castle is considered one of the most important examples of the architectural style in all of Italy.
Built in 1605 and restored in the 19th century by an Italian nobleman, the estate was briefly used as a hotel and bar after World War II. A second attempt in the early 2000s to turn the palatial residence into a luxury hotel was unsuccessful, and it's largely sat empty for the past two decades. In 2015, locals formed a "Save Sammezzano" committee that aimed to turn the landmark into a public museum, but their efforts were unsuccessful as well.
The building has a whopping 365 rooms, one for each day of the year, and spans three stories. The extensive, 160-acre grounds that surround the castle are filled with centuries-old trees.
Recommended: Edgy Art Meets High Design at this Francis Sultana–Designed Home
The castle, with its many beautiful, technicolor rooms giving tourists unlimited backdrops for the perfect photo, has amassed quite the following on social media. More than 6,000 posts on Instagram feature the stunning castle.
The listing hints that, though it was built in the 1600s, the castle's origins may trace back to ancient Roman times.
The property is listed with Coldwell Banker/Bodini Barbera International Real Estate. See below for a look inside the incredible, colorful estate.
Next Post