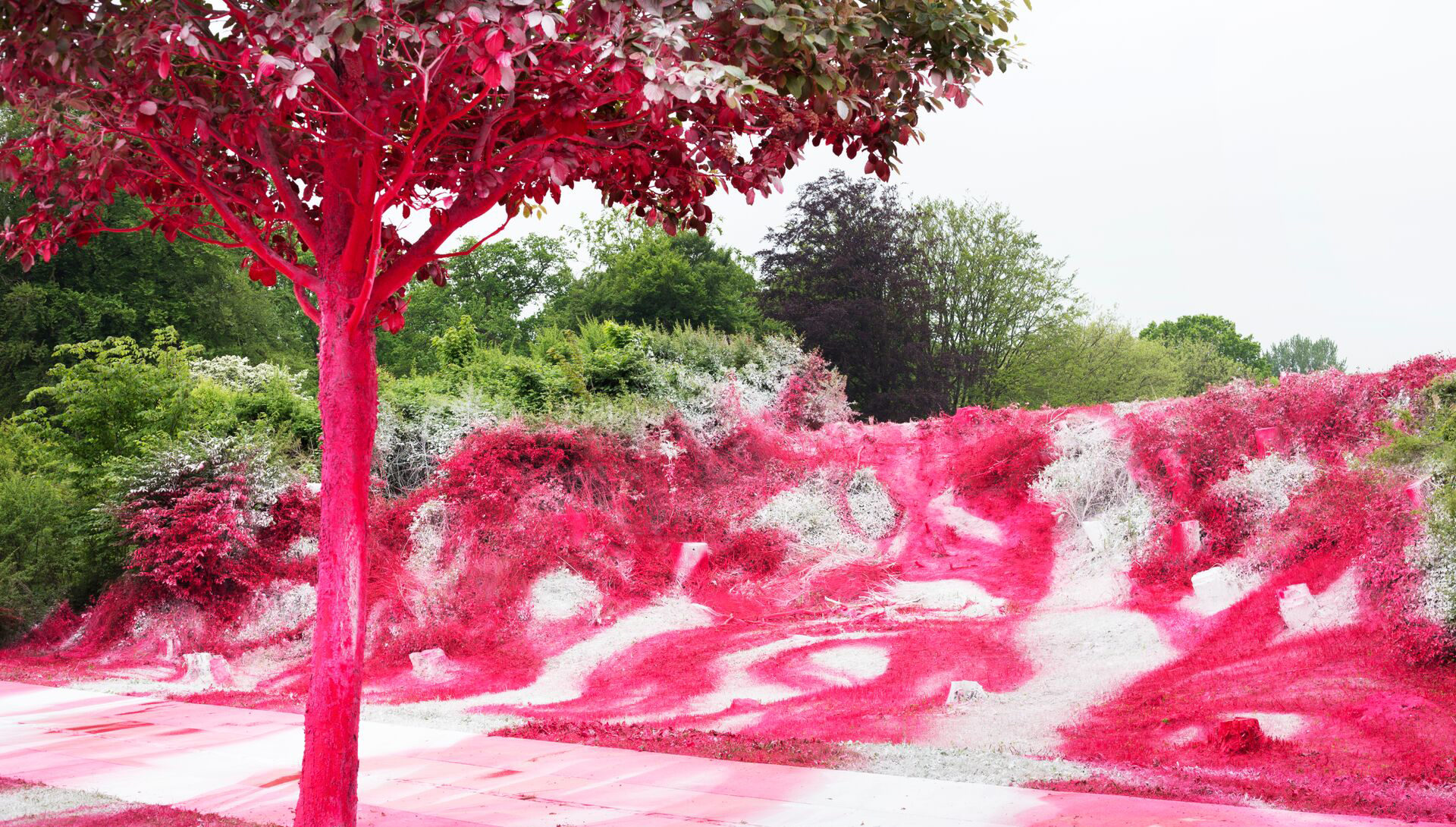 A Guide to the Yokahoma Triennial, Aros Triennial, and Documenta
For some critical theory and heady cultural production this summer, book a flight to the following summer art events
For many, an ideal summer vacation is a trip to the beach: catching up on sleep, getting through a good book, and coming home with a tan. But if you're aching for some critical theory, international travel, and heady cultural production (art enthusiasts, we're looking at you), a flight to one of the following events is a must. You'll get to watch films by major artists Douglas Gordon and Michel Auder, investigate ideas about connectivity and isolation, and explore new responses to ecological change. Give yourself a few extra days, and you can sightsee in the host cities: Yokohoma, Japan; Kassel, Germany and Athens, Greece; and Aarhus, Denmark.
The listed five-year-ennial and triennials don't happen, of course, every year. The beach can wait.
Yokahoma Triennial: August 4 – November 5, 2017
The title of the Yokahoma Triennial's sixth edition, "Islands, Constellations and Galapagos," suggests a dreamy getaway. A few of the included pieces do, in fact, reference the subconscious. Italian artist Tatiana Trouvé is showing a sculpture entitled Dream Time Chart, American artist Sam Durant (notable recently for destroying one of his artworks) riffs on star formations with Dream Maps, Polaris, and Japanese artist Terunuma Atsuro's The Tale of Mieteru Nozomu's Dream Making will bring viewers into a rich imaginary world. Other major artists include Ai Weiwei and Maurizio Cattelan. Spanning venues across the city such as the Yokohama Museum of Art, a brick warehouse, and a memorial hall basement, the exhibited works explore themes of connectivity and isolation in our era of social media, refugee crisis, and widespread populism. Not a bad time to escape reality. 
ARos Triennial: through July 30 and September 10
Like many a theatrical production, the ARos Triennial is a well-plotted three-part program. "The Past" opened at ARos Aarhus Art Museum on April 8, and extends through September 10. Works by such diverse artists as legendary The Scream painter Edvard Munch and contemporary British-Nigerian Yinka Shonibare explore man's historical relationship to nature. "The Present" opened at an urban space in Aarhus is up from June 3 through July 30. Dynamic Nordic duo Elmgreen & Dragset, and others, examine nature in the modern city. "The Future," located along the coast, is open for the same dates. Watch out for creative responses to ecological change from Simon Starling, Meg Webster, and more.
Documenta: April 8 through July 16
The first edition of documenta, in 1955, aimed to present art in Germany's bombed out Museum Fridericianum that the Nazis had deemed "degenerate" just a decade before. From this deeply political origin, the event has firmly established itself as one of the most important international art happenings and occurs just once every five years. One of this edition's most impressive works, Marta Minujín's The Parthenon of Books, forms a scale replica of the Parthenon with banned books attached to a metal framework. Video art—of all kinds—is prevalent. Former porn actress and activist Annie Sprinkle, along with her collaborator Beth Stephens, delves into "ecosexuality" (they'll offer ecosex workshops throughout the summer). Irina Haiduk commissioned 1,000 pairs of shoes from a former Yugoslavian factory that are now yours for the taking. You can, literally, walk a mile in her shoes.
Next Post