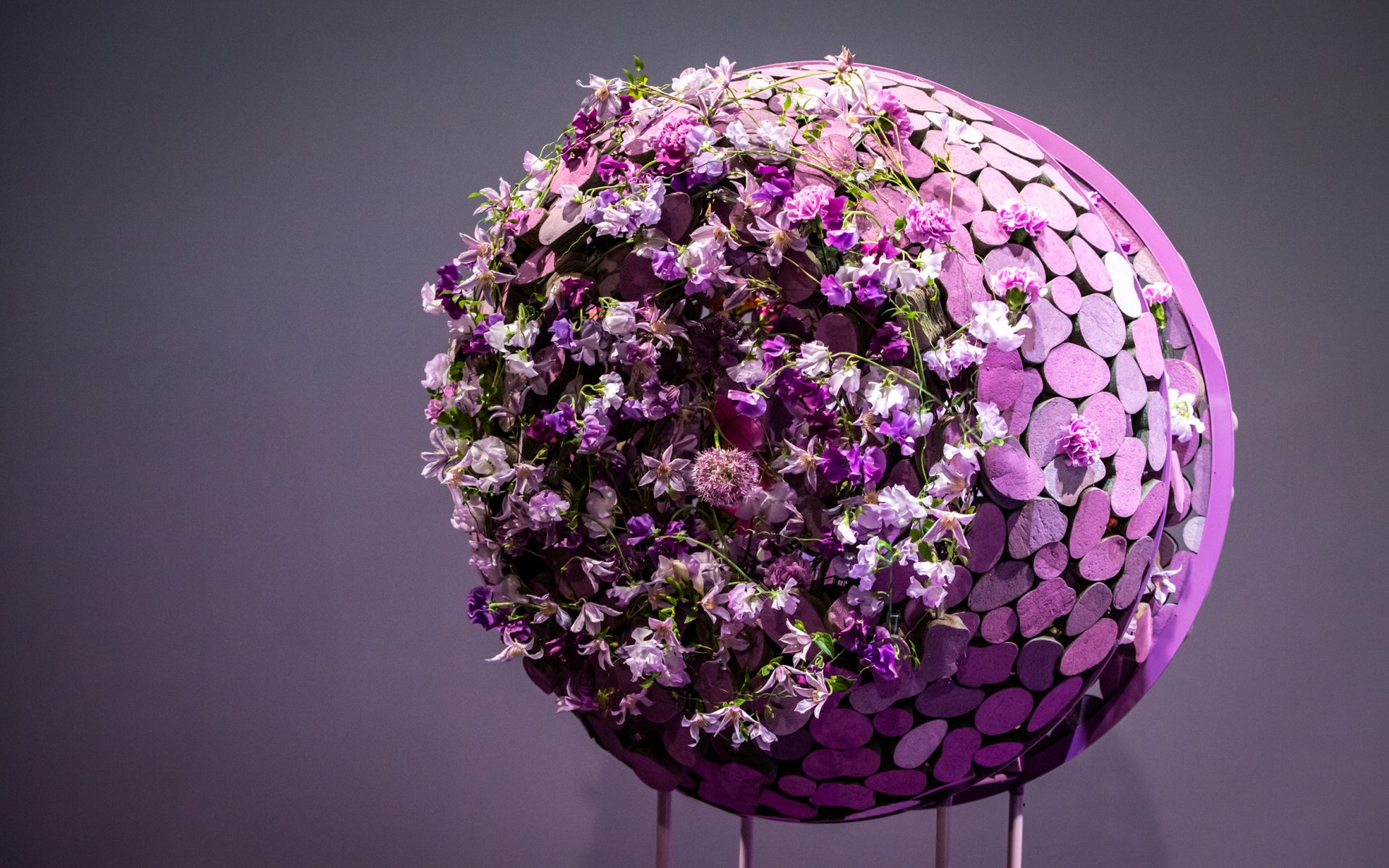 9 of the Most Spectacular Arrangements from the Florist World Cup
Held during the Philadelphia Flower Show, the 2019 Interflora World Cup featured participants from 23 countries
The Philadelphia Flower Show, the oldest and largest horticultural event in the country, included a spectacular special event during this year's iteration, which wrapped up on March 10. The Pennsylvania Horticultural Society, which organizes the annual flower show, played host to the FTD Interflora World Cup.
Considered by many to be the most prestigious event in the floral industry, the world cup is held every four to six years and had not taken place in the United States since 1985. The 2019 competition brought together top floral designers from 23 countries who were given three days to produce breathtaking, larger-than-life creations using blossoms, grasses, and other natural elements.
Recommended: 7 Incredible Florists You Should Be Following on Instagram
The designers were given the chance to plan for a portion of the competition, but they were also tasked with two surprise challenges—creating a hand-tied bouquet that demonstrated the relationship between color and light and fashioning a table setting for two that embodied "the transformative power of love through flowers."
While it was Australia's Bart Hassam who clenched first prize, the creations from each of the floral designers were memorable in their own right.
Below, Galerie highlights nine spectacular entries from this year's stunning world cup.
China
Orchids the color of ripe lemons were draped over a wooden sculpture and crept over a series of acrylic shards in an arrangement by Wei Yao that suggested that even the sleekest of modern designs could be softened by the enduring natural beauty of flowers.
United States
This vibrant display took risks with contrasting colors, but it was an array of textures that made the design stand out. From the faux-fur carpet she used on the floor to the feathery salmon-hued blooms she jutted out of the display, Katharina Stuart created a unique sensory experience.
South Korea
A cascade of tropical blooms spilled out of an undulating wooden frame in Myeon Oh's design. There was a wildness to the arrangement of the flowers that seemed to contrast ideally with the man-made perfection of the frame.
A design by Přemysl Hytych of the Czech Republic.
Czech Republic
Blooms in a range of autumnal hues burst out of a silver sculpture in Přemysl Hytych's design. Its wild, overgrown feel brought to mind an enchanting abandoned garden waiting to be discovered.
Recommended: Meghan Markle Creates Bouquets for Charity at Her Star-Studded Baby Shower
Finland
Pirio Koppi's otherworldly arrangement was like something out of science fiction. Comprised of a spectrum of purple flowers and looming high above the ground, the display created a fascinating effect.
Australia
Bart Hassam clenched the 2019 Interflora World Cup with this towering design, which focused on botanicals in bright yet natural hues of green and yellow, all perched on top of a base made of organic materials.
Mexico
Though his entry looked more like a design installation than a floral arrangement, Leopoldo Gómez created a mesmerizing display in which a vibrant array of flowers seemed to orbit around a suspended orb.
Canada
A honeycombed structure balanced delicately on three spindle legs was covered with a range of lush tropical flowers. The design, which implied warm beaches and hidden waterfalls could be just around the corner, was made all the more interesting by the fact that it was designed by Canadian Paul Jaras.
Denmark
Kristine Gudiksen's entry called to mind a vertical garden. Her shining gold display overflowed with dainty purple orchids and hearty greenery.
Next Post