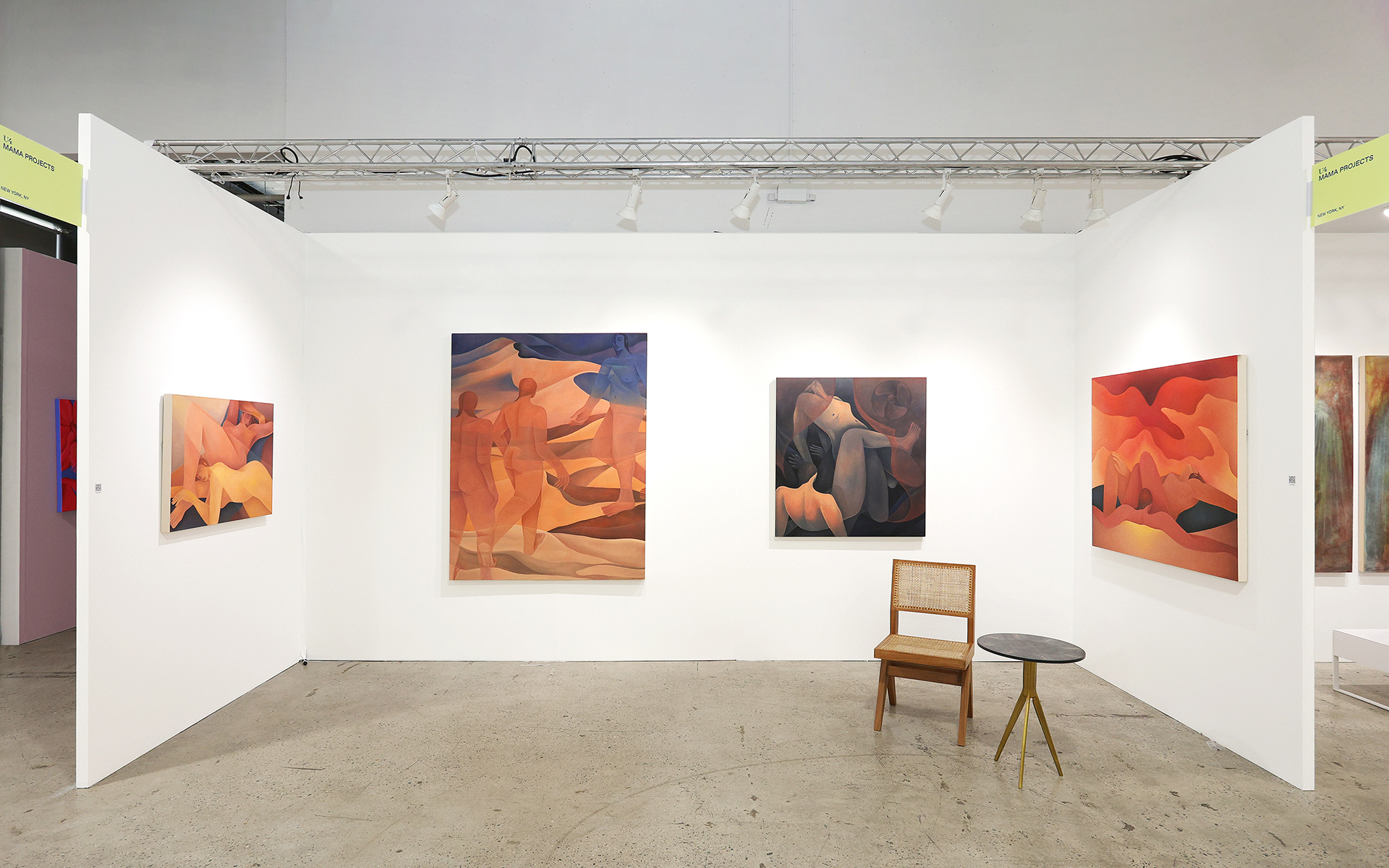 9 Artists to Watch from Future Fair, Independent, and NADA New York 2023
Discover the artists that made the biggest splash at the New York fairs in May
Taking a deep dive into New York's two weeks of art fairs, Galerie looked for a select group of artists who should be on every collector's radar. Picking three emerging artists from each of the three fairs—Future Fair, Independent and NADA New York—offering younger painters and sculptors or artists who have been active but are finally getting their big breaks, we rounded up a curated mix of talents to add to your ones to watch list this season.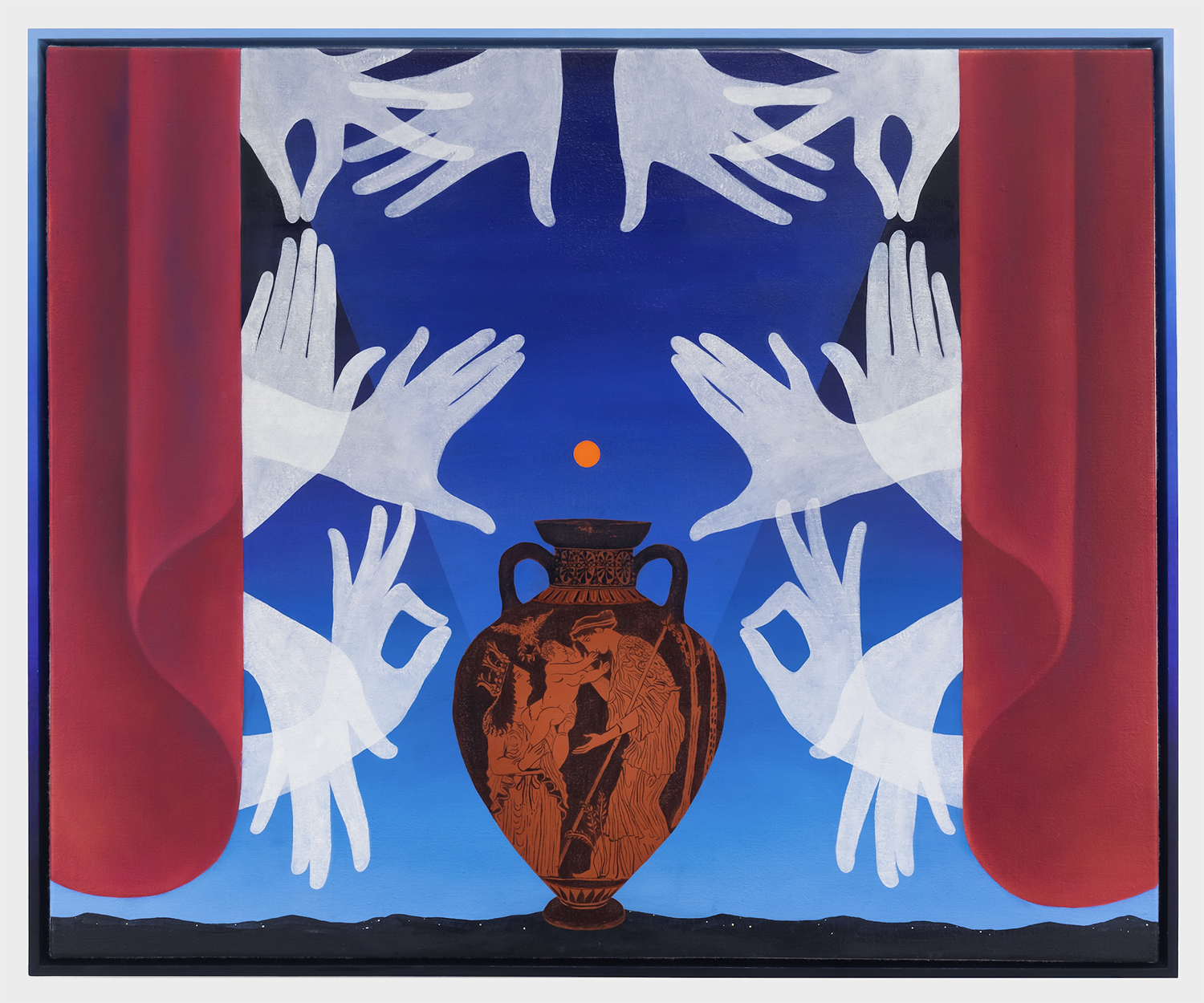 1. Emily Weiner at Red Arrow Gallery at Future Fair
A Brooklyn-born, Nashville-based painter, Emily Weiner makes works that combine symbols from the past and present to connect visual themes found in various archetypes and primal imagery recurring throughout our shared cultural history. Interested in persona that's objectified as a stand-in for the female form, she approaches artmaking through a feminist view of Jungian symbolism and psychology. Her 2023 painting Passage, which was featured in her solo presentation at Red Arrow (a woman-owned Nashville gallery), captures a moonlit landscape through a theatrical lens. A dreamlike canvas, with a hand-painted frame that slyly reverses the tonal variations of the painting, it offers a transcendental view of nature, as two white-gloved hands come out from behind a curtain to hold the moon, which is at its core, in awe.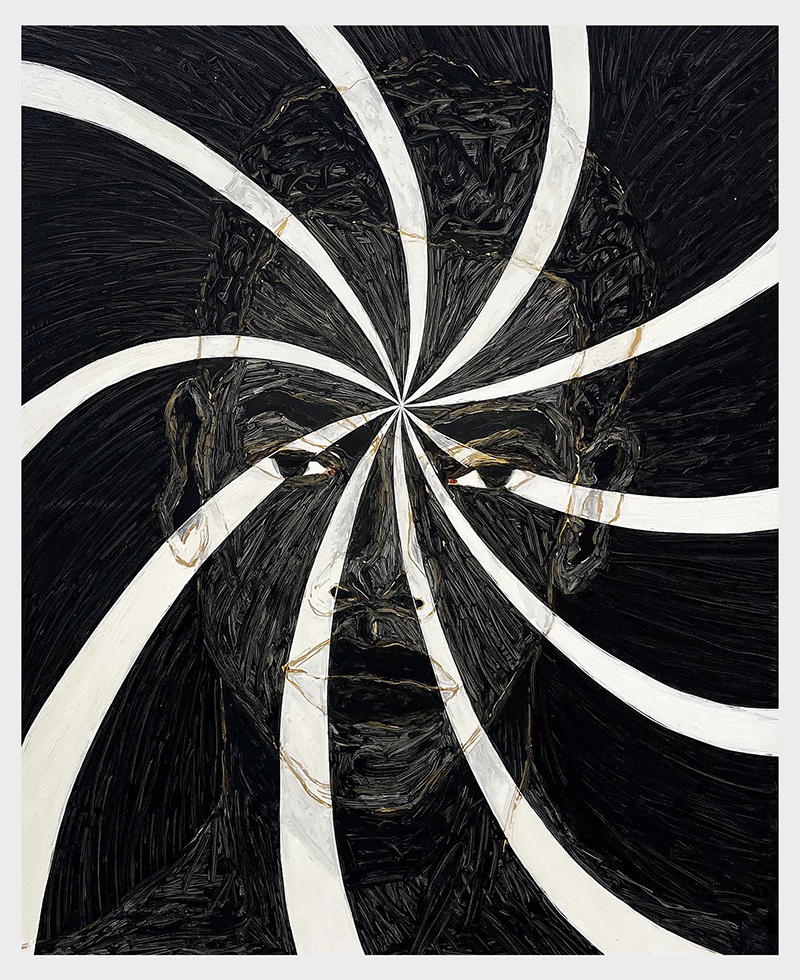 2. Amy Amalia at Cierra Britton Gallery at Future Fair
A first generation Guyanese-American artist living and working in Upstate New York, Amy Amalia explores issues of displacement and alienation in her expressively brushed figurative paintings on wood, acetate and prepared boards. On view in a booth shared by Superposition Gallery and Cierra Britton Gallery (a New York gallery dedicated to representing BIPOC womxn artists whose work contributes to the contemporary cultural dialogue), the artist's black-and-white paintings of androgynous figures veiled by spiraling forms take us deep into the heart and souls of her repeated subject. Her psychologically charged 2022 Black Lotus canvas, along with her other paintings on view, portrays a universal person who is mentally in touch with a far-reaching realm while physically unable to be there.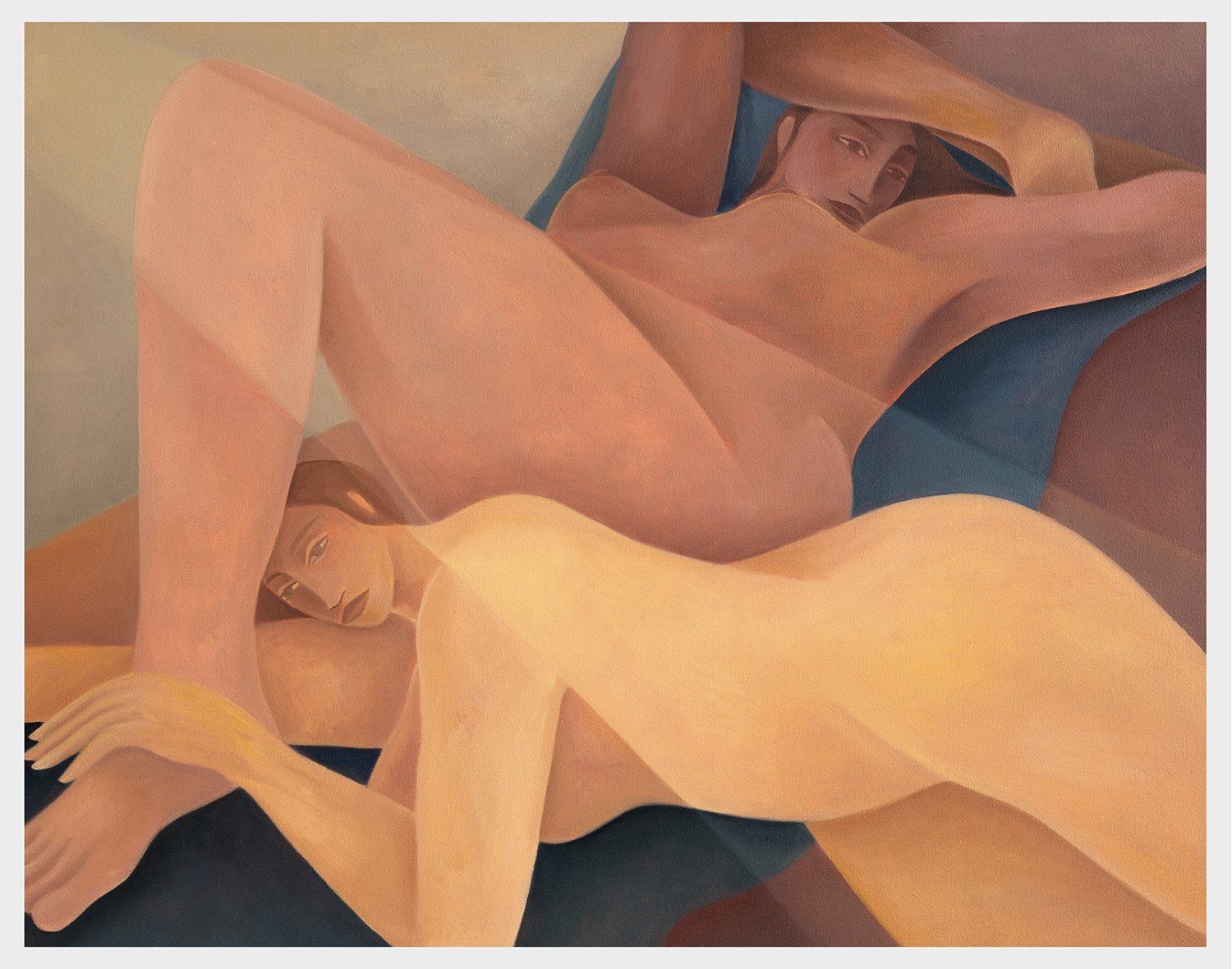 3. Laura Berger at Mama Projects at Future Fair
"I'm interested in painting as a means to explore what it means to be human, what it means to be alive in this time and connected to each other—all with our own histories, our traumas, our stories—but sharing in our collective humanity and our ties to what came before us and what will come next," Laura Berger wrote in her proposal for The Hopper Prize, which she won in 2021. Berger began painting as a therapeutic practice by using color as a healing tool and narrative and composition as a way to deal with experiences and memories. In her sold-out, one-person show at the gallery's booth, the Chicago-based artist presented a series of mystical paintings of ghostly female figures, fluidly connected in sublime desert landscape settings—with the 2023 canvas Morning Light being a prime example of the emotional energy conveyed in her awe-inspiring work.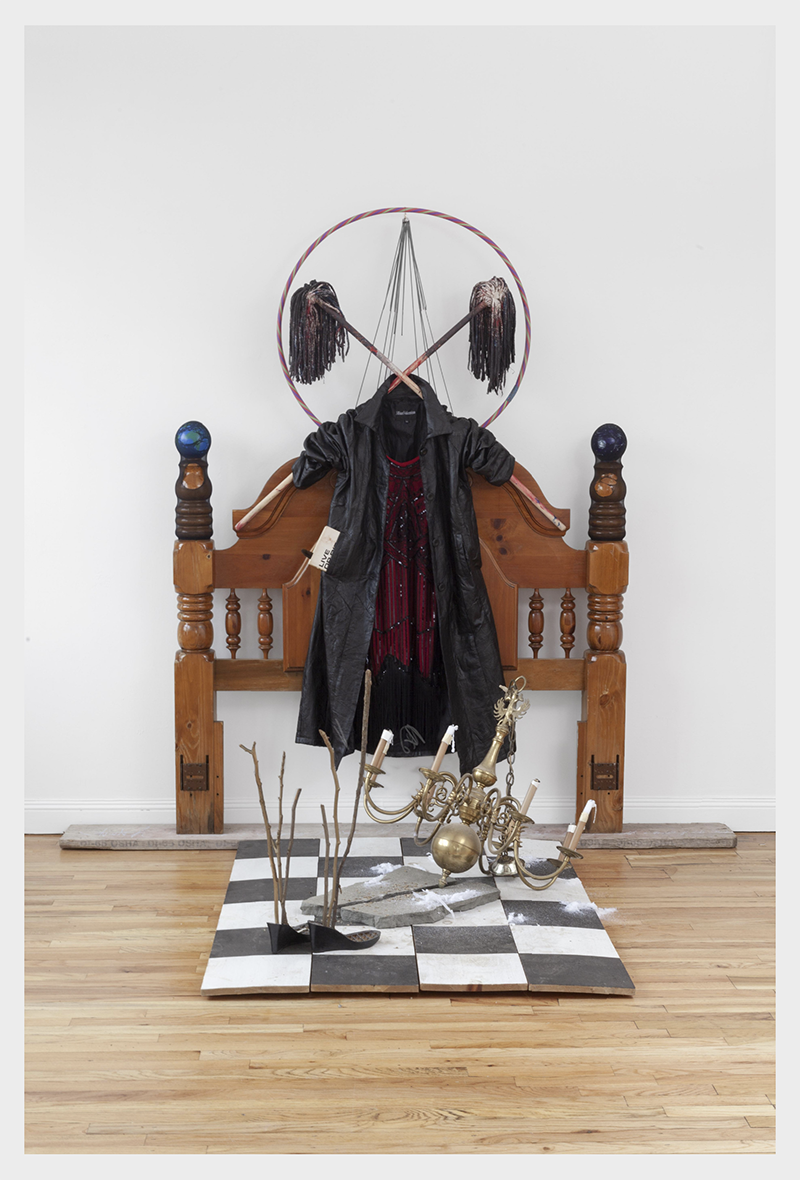 4. Daniel Tyree Gaitor-Lomack at Night Gallery at Independent
A self-taught artist living and working in Los Angeles, Daniel Tyree Gaitor-Lomack is a modern-day Renaissance man who makes poetic sculptures, paintings and performances utilizing found materials. A 2020 NXTHVN Studio Fellow, he breathes fresh life into things he finds on the street and revitalizes in the studio or while working in the actual spaces where his shows take place. By working intuitively, pieces like Edith; The Art of Assemblage (Guardians of the Afro Fantasy), from 2020, reincarnate objects gathered on the artist's daily path and assembled in ways that re-invent their purpose and meaning. From his ongoing "Guardians of the Afro Fantasy" series, this dynamic work mixes mops and an overcoat with a hula hoop and a bedhead on a checkerboard ground, allegorically littered with other surprising street finds.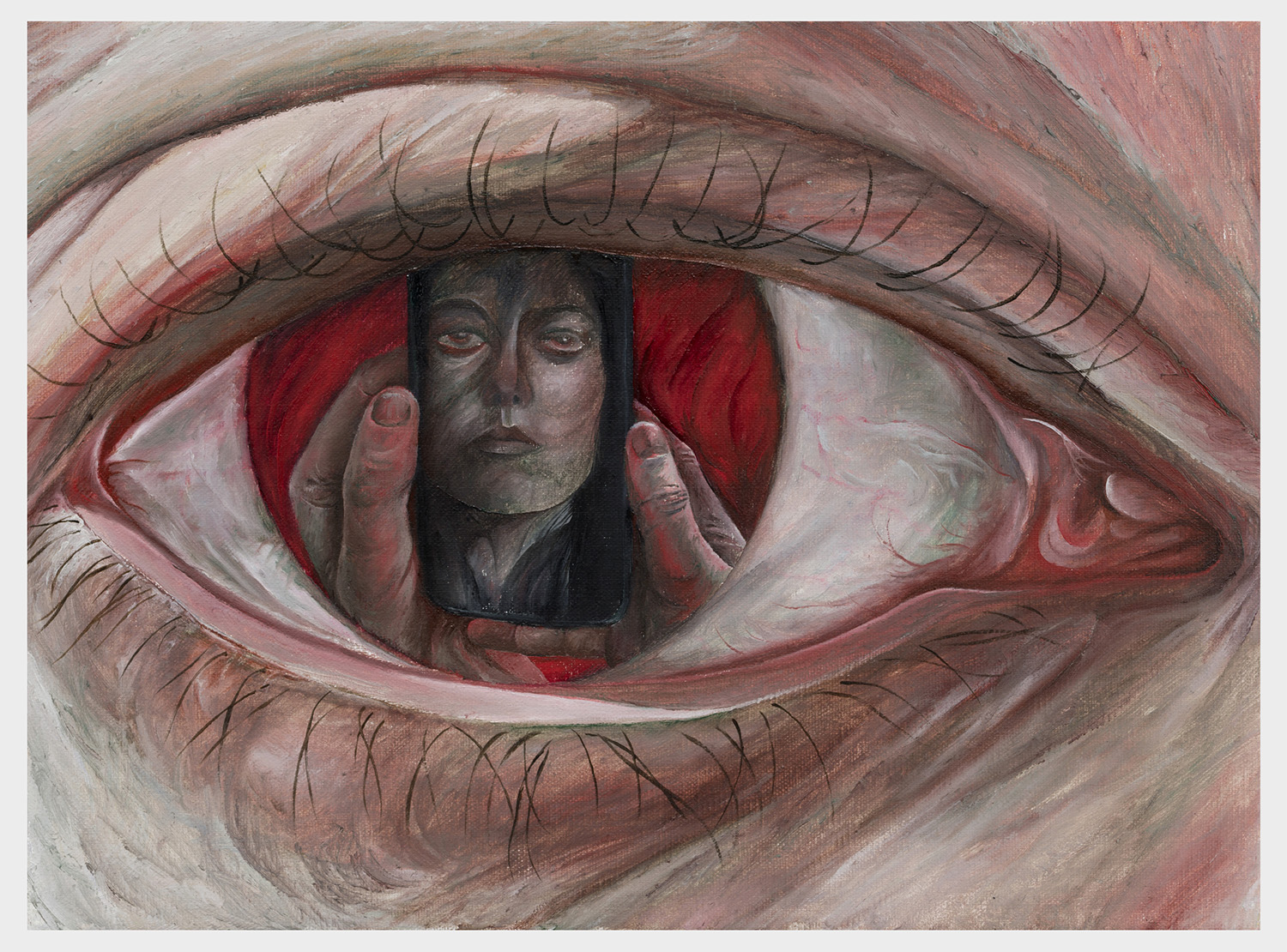 5. Srijon Chowdhury at Ciaccia Levi and Foxy Production at Independent
A figurative painter who was born in Bangladesh and currently lives and works in Portland, Oregon, Srijon Chowdhury captures everyday scenes from his life and times using a symbolic style of painting. Expressing profound emotions and secretive states of mind, he paints poetic pictures that are equally personal and visceral—combining realism and symbolism while applying a mythical edge to domestic stories. For his solo show at the shared booth of Ciaccia Levi and Foxy Production, Chowdhury presented two large canvases of allegorical subjects inspired by Medieval manuscripts and a series of small paintings of bodies in moments of rawness and introspection—including the 2023 canvas Eye, which captures his hands holding a cellphone with an image of his wife reflected in his eye—attached to a fascinating arched steel fence that incorporates text from a William Blake poem.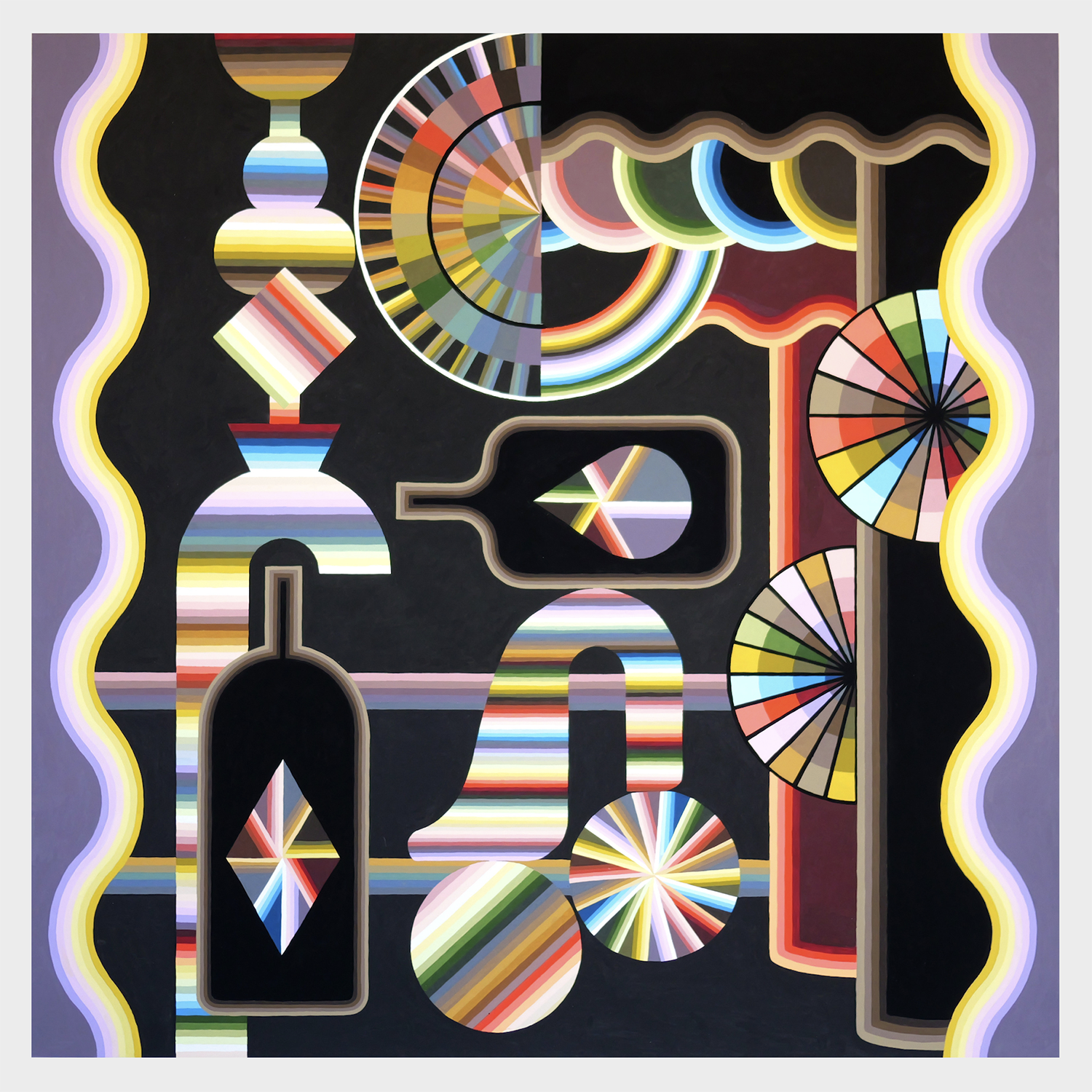 6. Edie Fake at Broadway at Independent
An American artist whose work examines issues of trans identity and "queer space" through the lens of architecture and ornamentation, Edie Fake makes paintings recall the metaphysical maps and diagrams made by alchemists, spiritualists and students of the occult. Living and working in the Mojave Desert for the past several years, the Chicago-born artist thinks of the body as a building—a shell for people to occupy without assigning a gender to it. The meticulously rendered gouache-on-panel paintings in his solo show at Broadway possess the vibrant palette of a pinball machine while metaphorically referencing all kinds of alchemical transformations. Exploring topics from current political and sociological realms, paintings like Parlor Tricks, from 2023, conjure concepts of water conservation, roulette wheels and a playful round of spin the bottle all at once.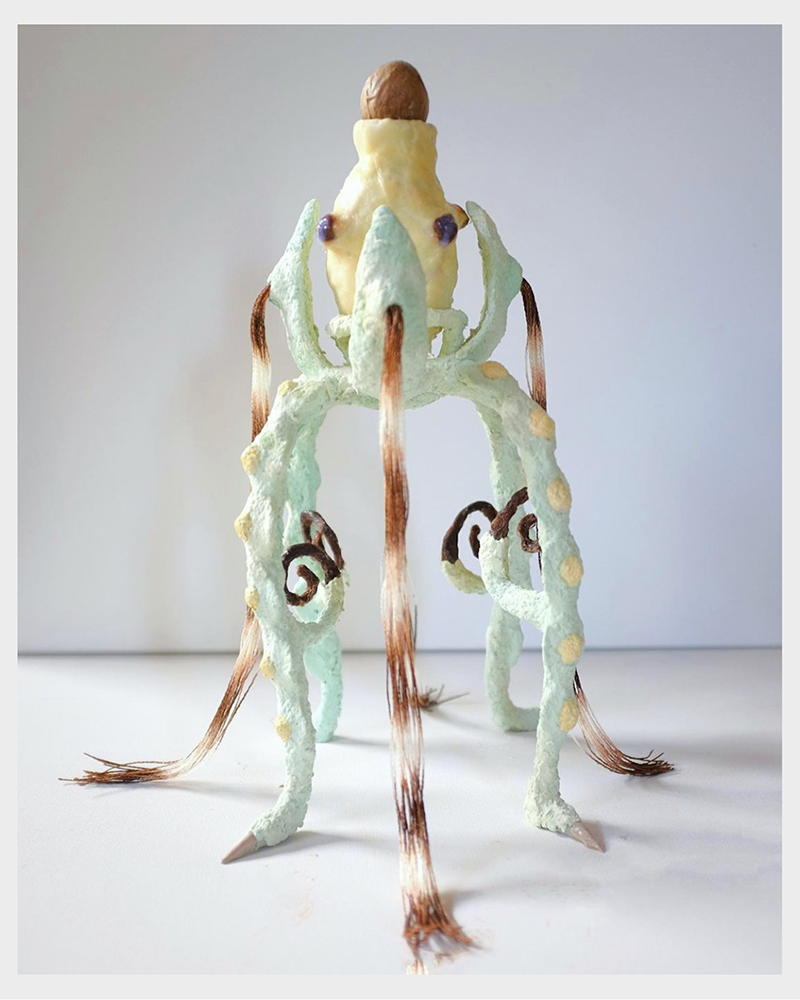 7. Estefania Puerta at N.A.S.A.L at NADA New York
Recently awarded the coveted Rome Prize from the American Academy in Rome, which provides a stipend, workspace and room and board at the academy's campus starting in September 2023, Estefania Puerta is a visual artist who works in a variety of mediums, including sculpture, painting writing, and performance. Born in Columbia and currently splitting her time between Vermont and New York, the 2018 Yale MFA grad creates shapeshifting artworks that mix the cultural aspects of an immigrant's past with the political reality of his or her present. Puerta's one-person presentation at N.A.S.A.L, a contemporary art project space in Ecuador and Mexico, offered a sublime selection of symbolic sculptural objects and reliefs, such as her 2022 sculpture Poseedora, that explore a remaking of how we carry time, touch and place back into new bodies.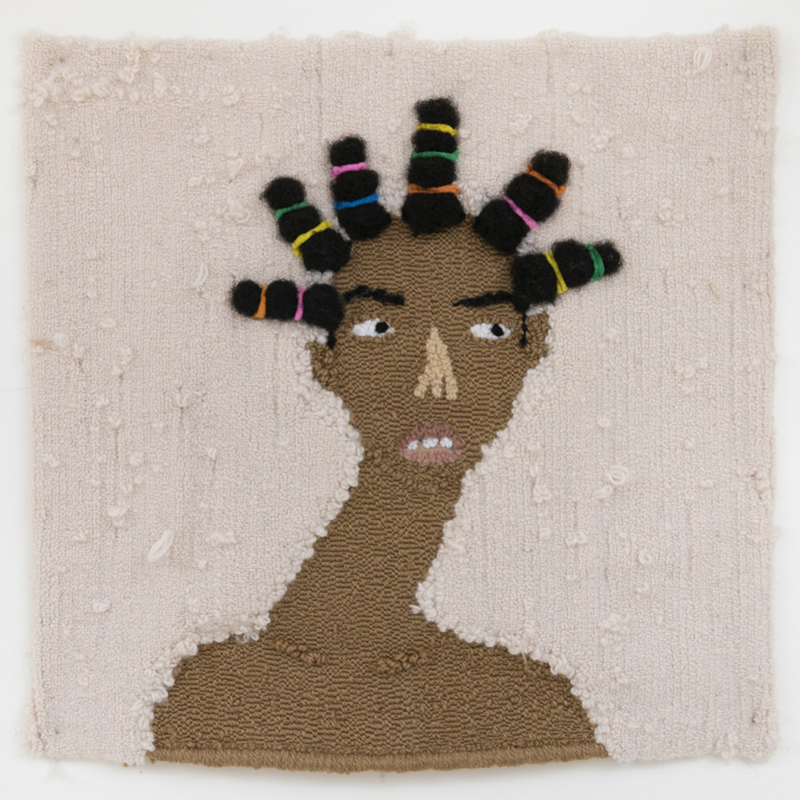 8. Anya Paintsil at Hannah Traore at NADA New York
Inspired by Ghanaian and Welsh myths and folklore, Anya Paintsil makes figurative tapestries and wall hangings that are concerned with memory—childhood memories, experiences and the acknowledgement of self and family. A Manchester-based artist of both Welsh and Ghanaian heritage, Paintsil employs a variety of instruments and techniques (ranging from tufting and rug hooking to embroidery) in the construction of her intricate fiber works. Mining Mabinogion and Ghanaian proverbs and Welsh and Ghanaian pre-Christian myths as a point of departure for her subject matter, Paintsil adds weaves, braids and other hair pieces (as well as her own hair) to activate a dialogue around race and gender into the very fabric of her work. Embarrassed and terrified of going out with her hair in an Afro as a teen, she now creates engaging works like Jazzy and Snazzy, from 2022, to show that it's an integral part of who she is.
9. Talia Levitt at Rachel Uffner Gallery at NADA New York
Creating quilt-like paintings that pay homage to her Jewish heritage and women's work, Talia Levitt is a Brooklyn-born and based artist who makes layered, diaristic canvases using an assortment of inventive methods to apply images and patterns with paint. Graduating with an MFA from CUNY Hunter in 2019 before attending the Skowhegan School of Painting and Sculpture and getting a Rema Hort Mann Emerging Artist Grant that same year, the artist quickly chocked up a number of exhibitions, including her current solo show at Rachel Uffner Gallery, which presented her work at the fair. Part of Uffner's three-person presentation, Levitt's 2023 painting A Day in mid December captures a woman comforting a cat while her mind is filled with surrounding thoughts of a tenement building, a table with a menorah, a child's hand tugging on an adult's finger and a visit to a doctor—all beautifully set in a faux embroidered patchwork of memories and forms.
Next Post