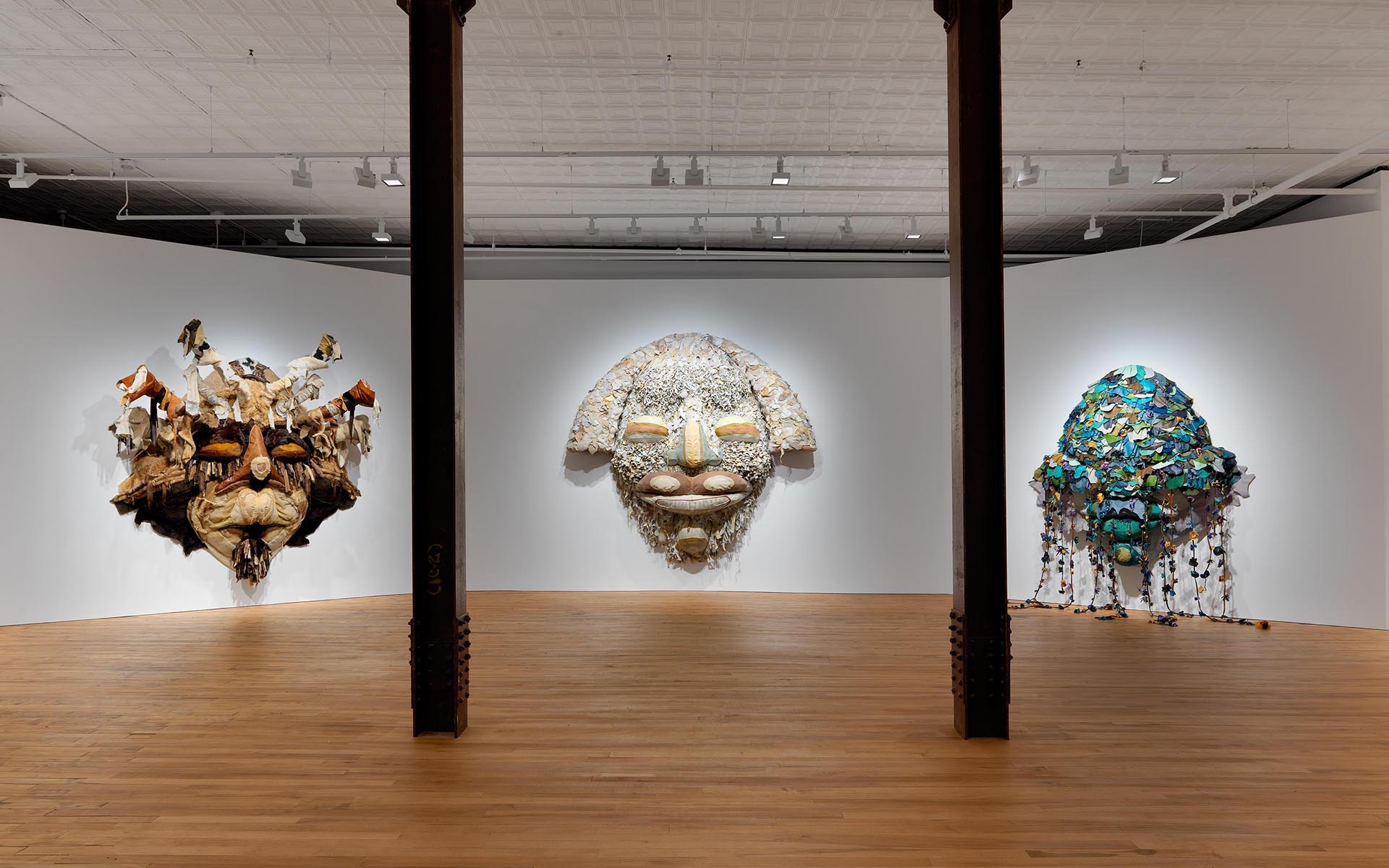 8 Must-See Gallery Shows in December
From Jocelyn Hobbie's paintings of hyper-realistic models at Fredericks & Freiser in New York to Tony Matelli's gravity defying sculptures at Nino Mier Gallery in Los Angeles, these exhibitions are not to be missed
Rounding up the best gallery shows across the United States each month, Galerie traveled from New York to Chicago and Los Angeles to assemble the top solo shows for December. From Jocelyn Hobbie's paintings of hyper-realistic models at Fredericks & Freiser in New York to Tony Matelli's gravity defying sculptures at Nino Mier Gallery in Los Angeles, these are the not-to-be-missed exhibitions this December.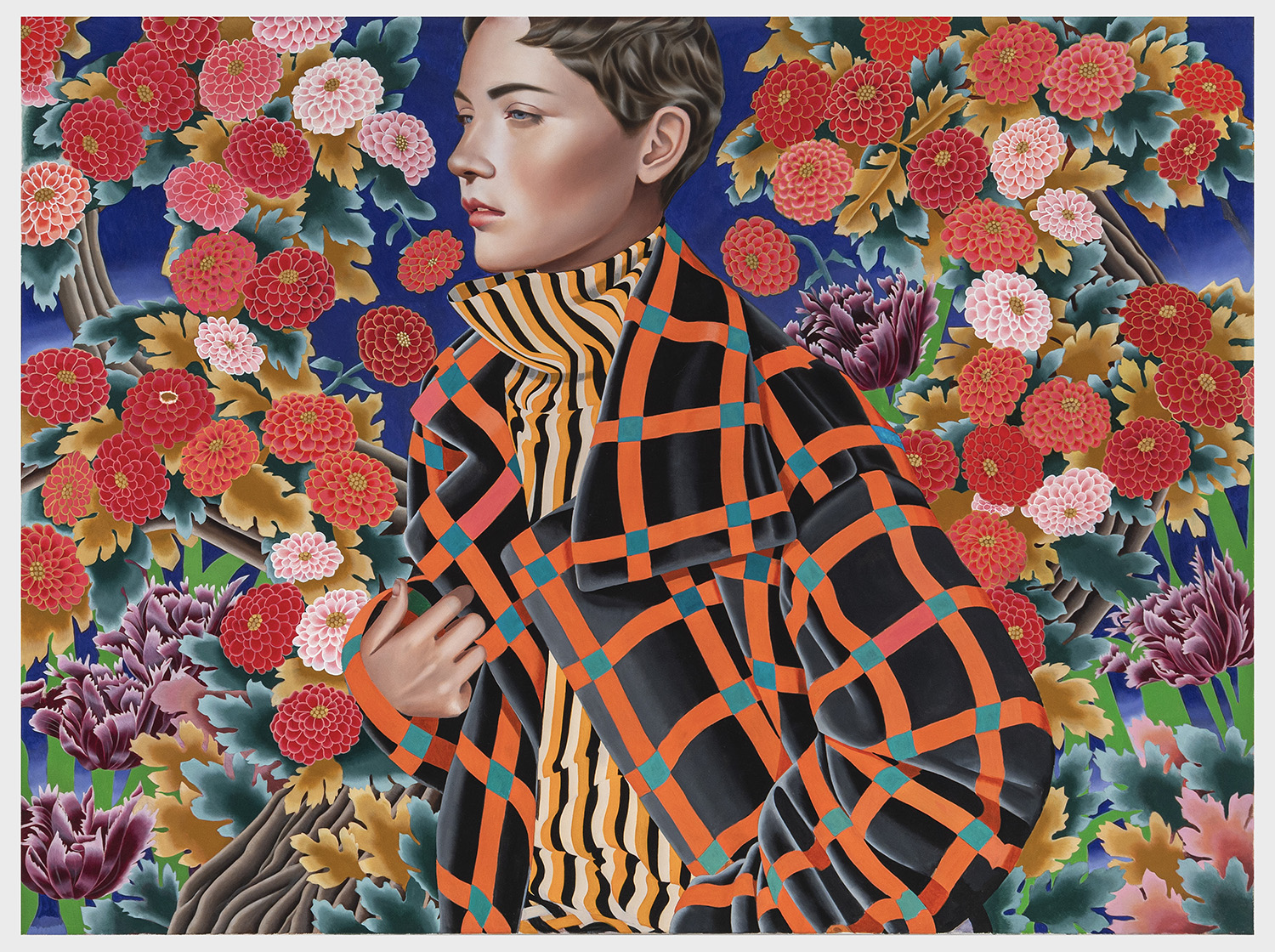 1. Jocelyn Hobbie at Fredericks & Freiser, New York
A gifted painter best known for her realistic portrayals of idyllic women wearing bold patterned outfits while posing in lush floral settings, Jocelyn Hobbie's dreamlike portraits have been stopping viewers in their tracks for years. Hyperrealistically painted, her enigmatic depictions of young female subjects are inspired by New Objectivity, a 1920s German art movement that rebelled against expressionism though impassive portrayals of people, and the rich layered patterning of Ukiyo-e, a genre of Japanese art highlighting female beauties that dates back to the 17th century.
However, Hobbie takes these studied influences to new levels of engagement and expertise, as witnessed by the 20 works on view in "New Paintings and Works on Paper," her fifth solo show with the gallery. Capturing rosy cheeked, sensual yet dispassionate subjects as objects of the viewer's gaze, the Brooklyn-based artist creates a tension between her art and the audience—raising questions about how our notions of beauty continue to change even as the objective way it is portrayed remains nearly the same.
Through December 10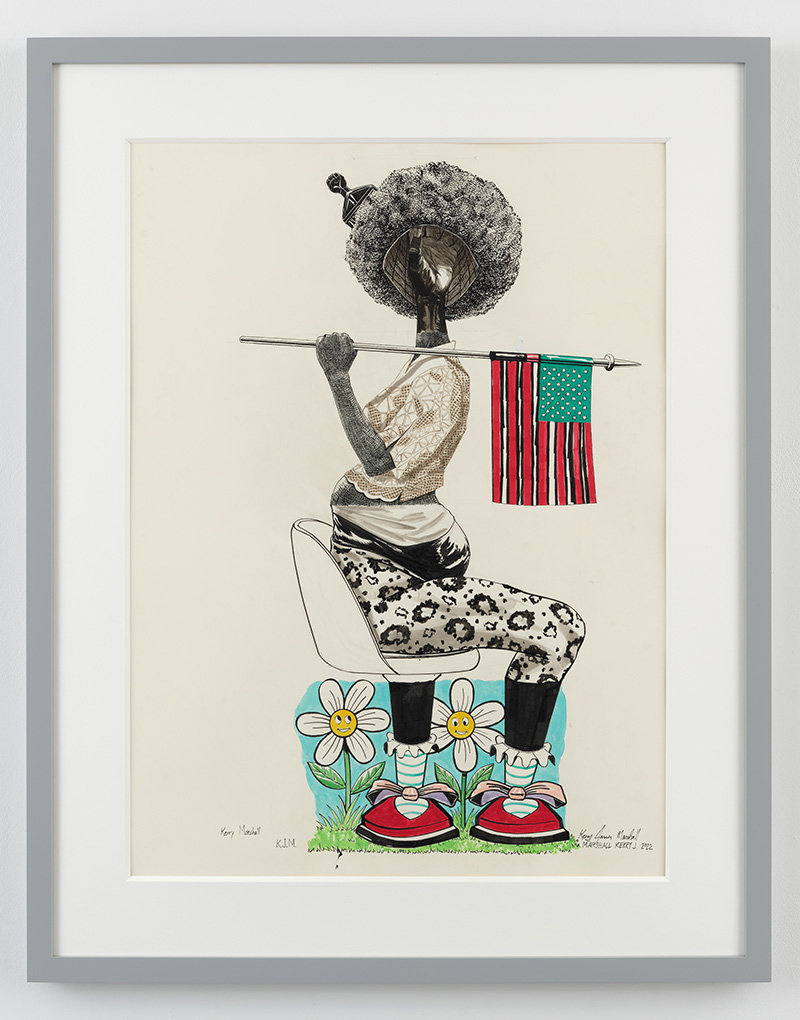 2. Kerry James Marshall at Jack Shainman Gallery, New York
Celebrated for creating a space for black artists within the canon of Western painting, Kerry James Marshall grew up in Los Angeles during the racial turmoil of the 1960s and later settled in Chicago, where the influence of everything from Old Master paintings, African-American authors and contemporary comics began to influence his compelling artwork. The subject of the largest survey of an American artist in the history of the Metropolitan Museum of Art in 2016, Marshall takes the collaborative "Exquisite Corpse "drawing game as the point of departure for a new body of work in his "Exquisite Corpse: This Is Not A Game" exhibition at the gallery.
Originated by the Surrealists in the 1920, the game invites each collaborator to continue a folded drawing without seeing the other parts. Marshall had actually made one with two other artists in 2015 for a benefit exhibition for Printworks in Chicago, but his new interpretation of the visual presentation replaces chance juxtaposition of imagery with deliberate connections. With titles like Afro Wig, Snowman and Hennessy and related images referencing racial stereotypes and styles, Marshall's exquisitely executed drawings and paintings present satirical commentary on African-American history and contemporary trends.
Through December 23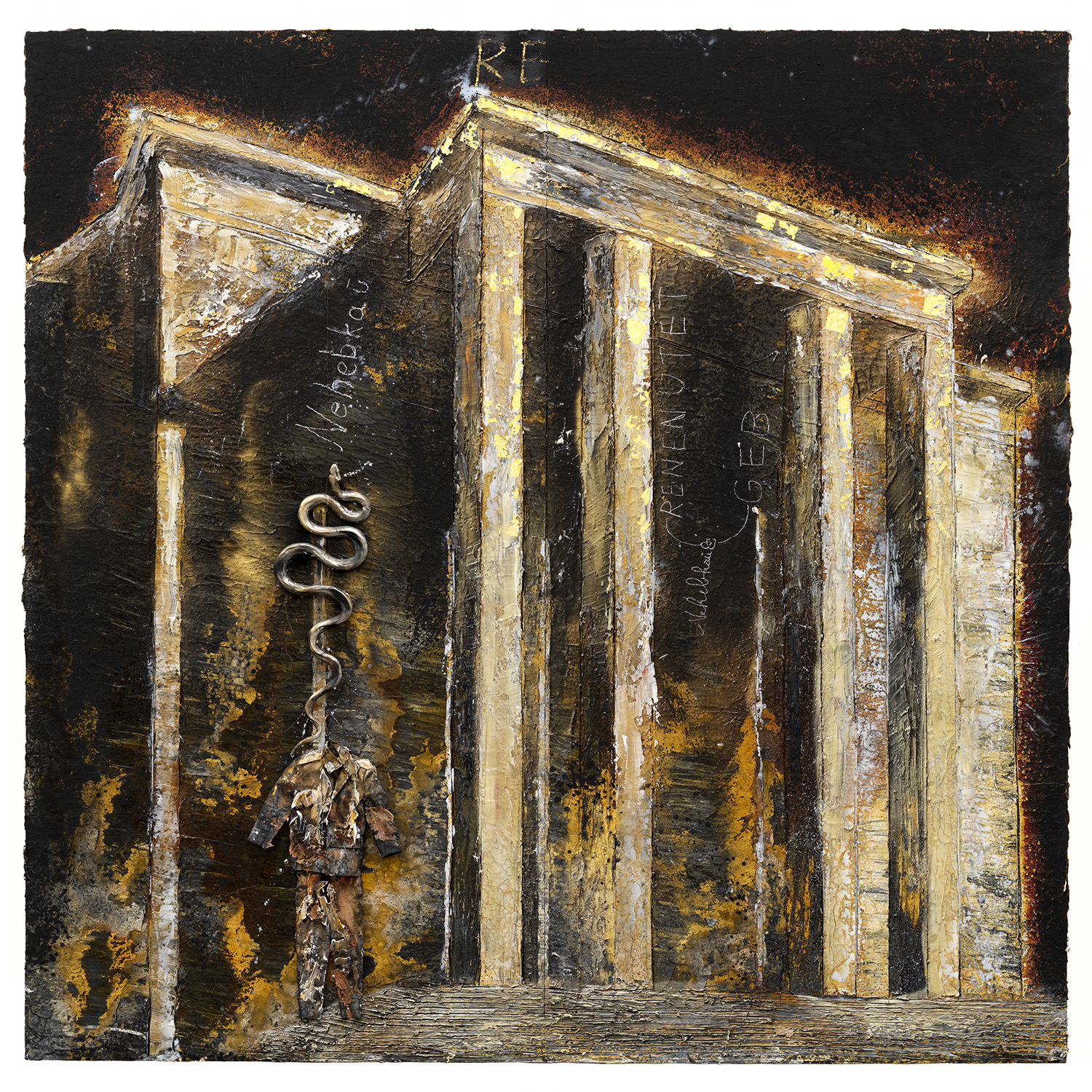 3. Anselm Kiefer at Gagosian, New York
A master of allegorical painting, Anselm Kiefer continues his visual exploration of cultural crossroads and themes of migration that were on view in his sensational Venice show earlier this year in his current "Exodus" exhibition, which takes place at the gallery's primary Chelsea location and Gagosian at Marciano Art Foundation in Los Angeles.
Mixing myth with visual metaphors, the massive paintings in the New York show offer images of monumental buildings and ruins energetically constructed with layers of paint, clay, copper and gold leaf juxtaposed with clothing, rope and weather-beaten objects, along with inscriptions in Hebrew from the book of Exodus. The historically significant buildings featured include Albert Speer's Zeppelin Grandstand in Nuremberg and Berlin's Tempelhof Airport, which was developed under the Third Reich, later played an important role in the Berlin Airlift and more recently provided shelter for refugees.
Through December 23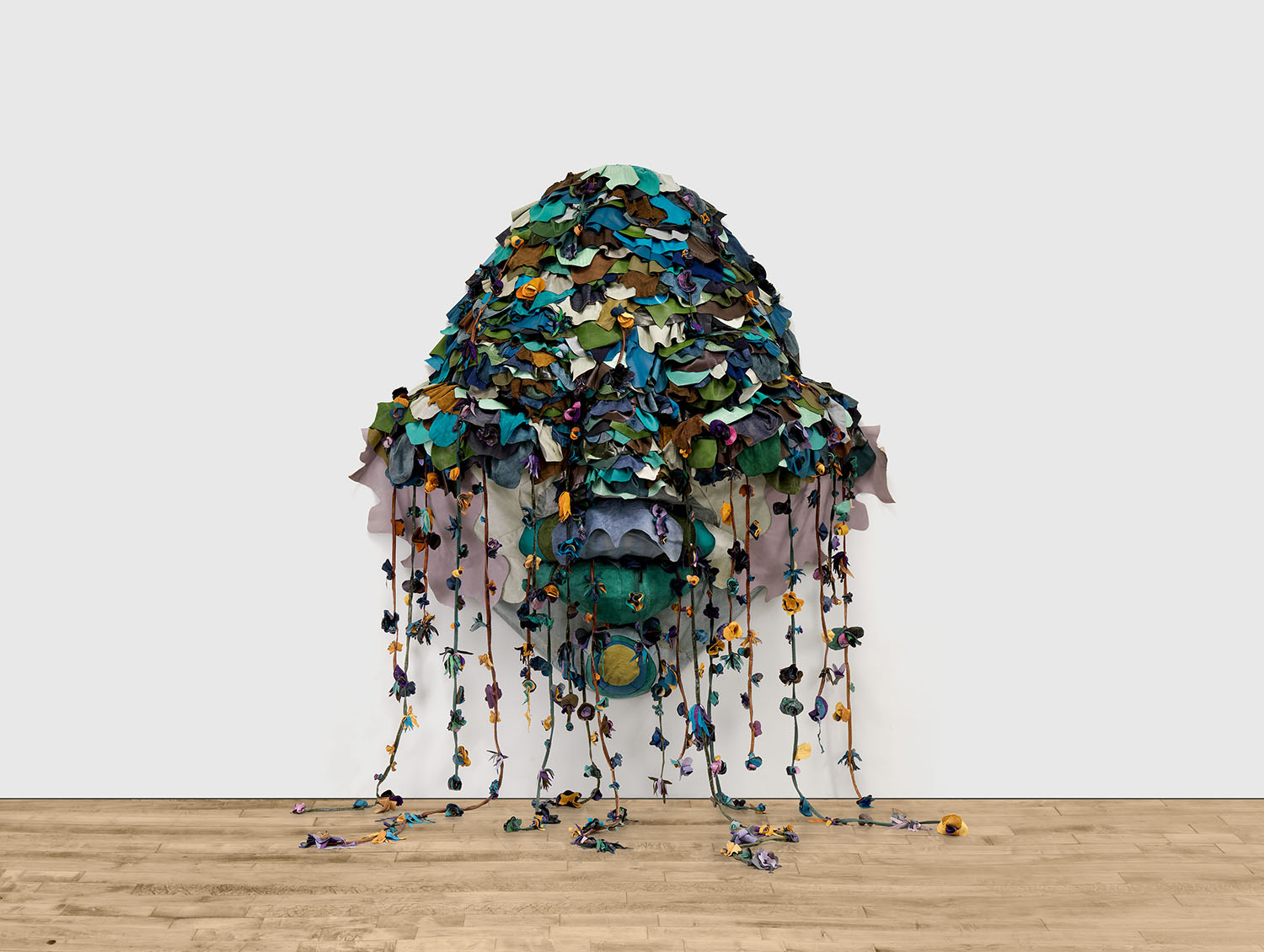 4. Tau Lewis at 52 Walker, New York
A standout in "The Milk of Dreams," Cecilia Alemani's engaging exhibition highlighting women artists in the 2022 Venice Biennale, Tau Lewis presented a group of giant masks constructed from foraged textiles and artifacts. Stitched together like 3D quilts from scrap fabrics, furs and leathers, they took inspiration from Yoruba masks and the writings of Nigerian playwright Wole Soyinka to connect to an ancestral past.
In her exhibition "Vox Populi, Vox Dei" at David Zwirner's Tribeca space, the Toronto-born, Brooklyn-based sculptor presents six new sculptural masks assembled from found materials and displayed in a polygonal installation, which Lewis envisions as a stage for an inaudible conversation. Ranging from seven to thirteen feet tall, the anthropomorphic sculptures in the show, whose Latin title translates to English as "the voice of the people (is) the voice of God," represent spiritual personas, which are awaiting activation by the audience.
Through January 7
5. Lynne Drexler at Berry Campbell and Mnuchin Gallery, New York
A second-generation abstract expressionist painter, Lynne Drexler studied with Hans Hofmann and Robert Motherwell in the 1950s before establishing a creative career with her first solo show in 1961 at the esteemed Tanager Gallery, an artist-run collective on East 10th Street in New York. Inspired by music and nature, she painted with a vibrant palette of swatch-like brushstrokes in condensed clusters. Marrying a fellow artist in 1962, she traveled the country while he taught and she painted, hung out at the artsy Cedar Tavern and lived in the bohemian Chelsea Hotel and a loft in SoHo before finally retreating to an island off Maine, where she lived like a hermit—forgotten by the greater art world—and continued to paint until her death in 1999.
Recently resurrected via million-dollar sales of her paintings at auction, Drexler is having her first solo show in New York in 38 years. Titled "The Last Decade," this time it's a doubleheader, with Mnuchin Gallery exhibiting works from 1959 to 1964 Uptown and Berry Campbell showing paintings from 1965 to 1969 in Chelsea. Contrasting clusters of organic, arc-shaped lines and dots with more geometrically modeled circles and rectangles, her canvases are kaleidoscopes of vivid colors and forms.
Through December 17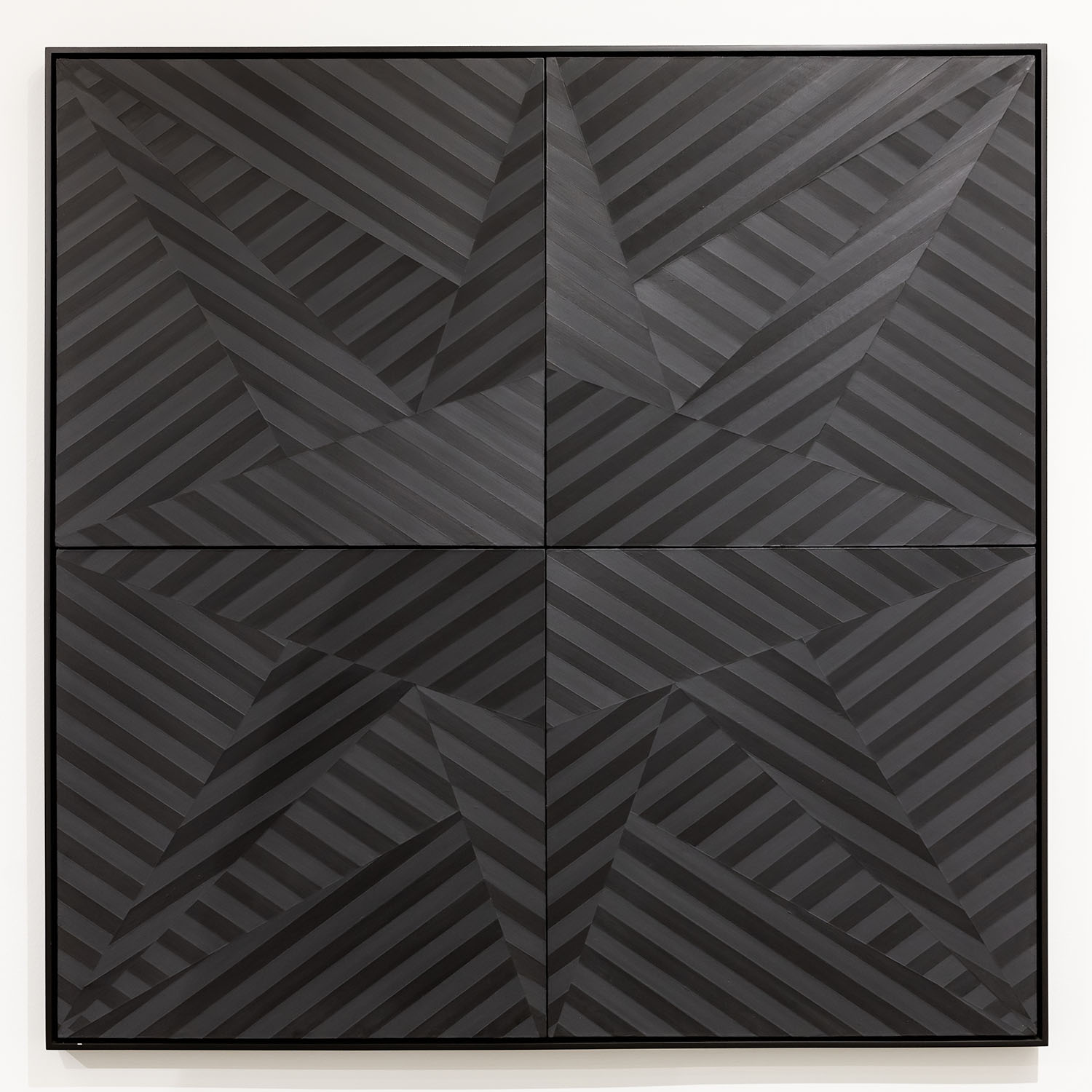 6. James Little at Kavi Gupta, Chicago
Moving from Memphis to New York in the 1970s, James Little joined a group of Black artists—including Ed Clark, Al Loving, Jack Whitten and Stanley Whitney –who were genuinely committed to abstraction. Exhibiting regularly over the past 40 years, he nonetheless remained under the art world's radar until his paintings were included in the 2022 Whitney Biennial, which brought immediate attention to the 70-year-old artist. Mixing his own materials and devising new application methods, he makes geometric abstractions with shifting planes of color and all-over compositions, which capture the dynamism the artist finds in both creativity and existence.
For the "Black Stars & White Paintings" exhibition, his first solo show in Chicago, the Brooklyn-based artist is presenting paintings from two ongoing series. The black star canvases are made with parallel, shaded stripes that create a star form within a rectangle, while the more experimental white works consist of dozens of layers of handmade encaustic paints, which he painstakingly applies to a grid of circles and squares with an eye dropper. Little is a purist when it comes to painting, with both methods of working leading to eye-catching, meditative results.
Through March 4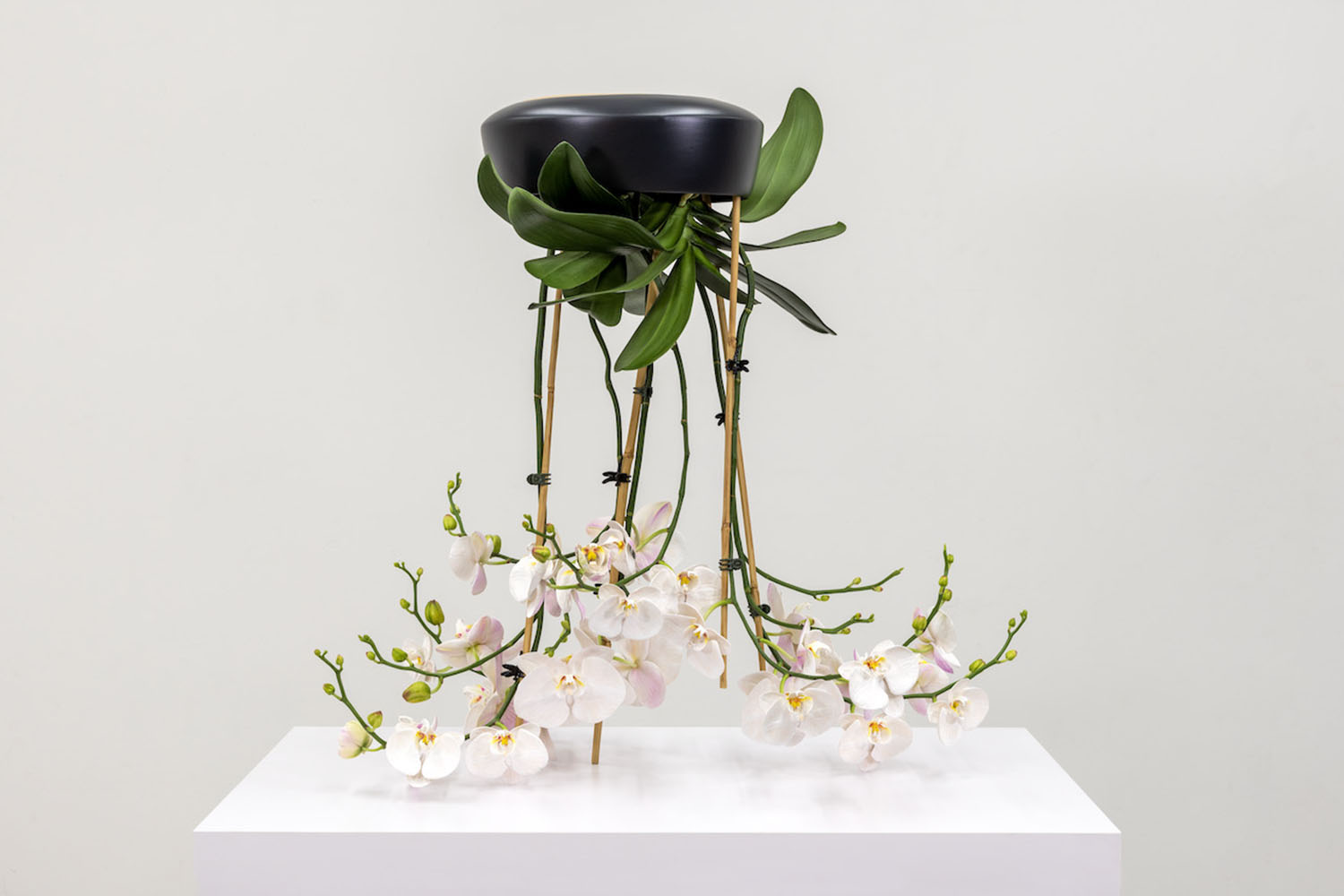 7. Tony Matelli at Nino Mier Gallery, Los Angeles
Widely known on the East Coast for his lifelike sculpture of a half-nude Sleepwalker wandering New York City's High Line and internationally for his cast weeds that sprout from the cracks along the floor in galleries and art fair booths, Tony Matelli makes works that are unforgettably realistic and fun. Exhibiting internationally since the late-1990s, his arresting sculptures are more widely collected by foreign museums than the ones in America, but that's never slowed down the interest in his playful pieces.
For his first solo show with Nino Mier Gallery, which has multiple spaces in Los Angeles and Brussels and will soon be opening one in New York, The Chicago-born, Brooklyn-based artist is debuting a new series of full-length self-portrait figures with disembodied heads and eight new polychrome bronze bouquets of inverted flowers in the exhibition "Arrangement." Hyper-realistically rendered in silicone, the sculptures depict the artist standing contrapposto in studio clothes, his disembodied head resting atop his neck. Equally surprising, his upside-down flowers magically rest on their petals, with their binding rubber bands and ornate pots still intact.
Through December 23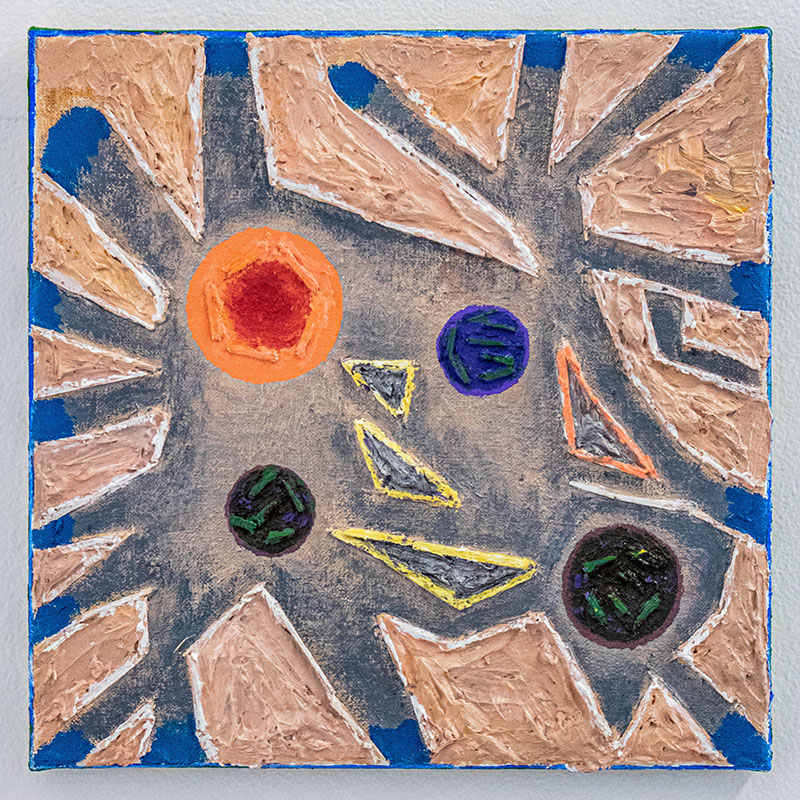 8. Yevgeniya Baras at The Landing, Los Angeles
An award-winning artist who was born in the former Soviet Union, earned an MFA in Painting and Drawing from the School of the Art Institute of Chicago and teaches at Rhode Island School of Design, Yevgeniya Baras makes abstract paintings that take shape through a process of layering and accumulation, where she combines oil paints with various found objects and unconventional materials.
Returning to The Landing for her third solo show, titled "Labor, Mystery, Labor, Dream" to reflect upon her art-making practice, the New York-based artist presents a selection of recent paintings in a variety of sizes. Several of her abstract canvases have fabric from dresses worn by matriarchs of the Baras family, or by the artist herself, incorporated into their surfaces. Others are made on linen that doesn't end where the canvas ends, rather creates what she calls a skirt. Ever experimenting and pushing the boundaries for abstract painting, Baras is a painter's painter—a title that earned by creating innovative work.
 Through December 17
Next Post