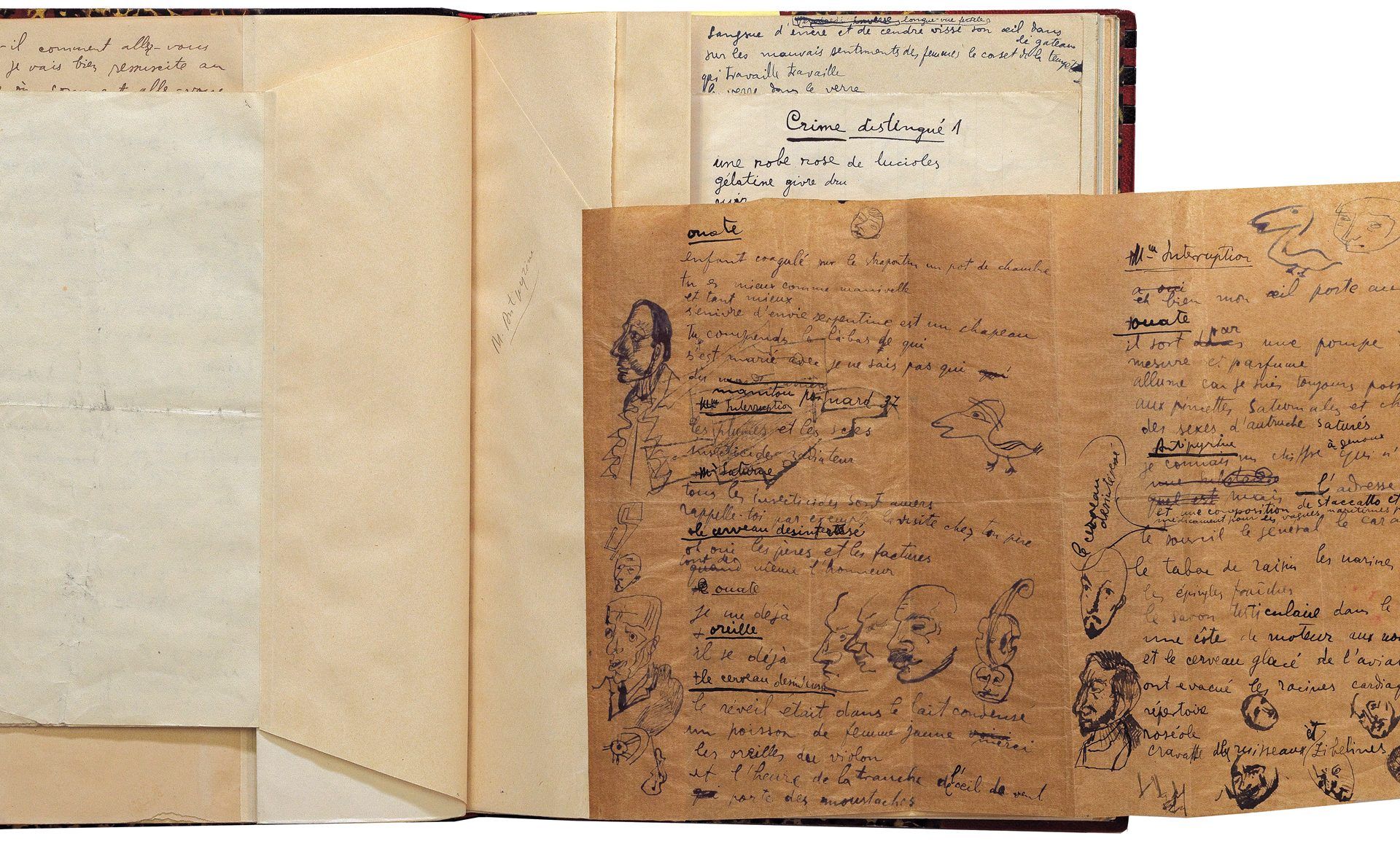 7 Rare Art-World Artifacts to Collect at the Antiquarian Book Fair
From exquisite Picasso illustrations to a signed bullet by Andy Warhol, don't miss these objects at the New York fair
In this digital age, rare books may seem like a sleepy trend from a bygone era, calling to mind dark, dusty libraries. But the art of rare-book collecting is alive and well, and nowhere is it more evident than at the New York International Antiquarian Book Fair, which takes place at the Park Avenue Armory from March 5 through 8. Celebrating its 60th year, the fair brings together more than 200 U.S. and international dealers, transforming the former drill hall into a treasure trove of not only fascinating books but also maps, illuminated manuscripts, and ephemera covering every genre imaginable.
The category of ephemera is an especially curious one: objects of little value that must have appealed to the person who once possessed them and subsequently treasured them. In the art and design world, these seemingly inconsequential items, including exhibition posters, pamphlets, catalogues, invitations, and one-off artist books, exist in abundance and when combined offer a mini-history of art and artists.
Ahead of the fair, we scoured the booths to find the most interesting pieces of history to collect.
1. Pablo Picasso illustrations for a natural history book 
Between 1936 and 1942, Pablo Picasso created this set of etchings to illustrate a natural history book by the French naturalist Georges-Louis Leclerc, Comte de Buffon, Histoire Naturelle. Picasso's love for animals is seen in the 31 distinct etchings. This beautifully decorated hand-bound book also includes a set of proof plates and the supplementary etching "La Puce." It is on offer at Librairie Camille Sourget.
Recommended: Christian Louboutin Shares the Unexpected Inspirations Behind His Iconic Shoes 
2. Andy Warhol signed bullet 
Andy Warhol signed this brass bullet for his 1982 show at the Galeria Fernando Vijande in Madrid, "Guns Knives Crosses," which featured abstracted images of guns, knives, crosses, and dollar signs, created to question their status and meaning. The unexpected item is on offer at Schubertiade Music & Arts.
3. Picasso's personal copy of Ovid's Les Métamorphoses
In 1931, at the suggestion of Pierre Matisse and with the help of Jacqueline Apollinaire, the Swiss publisher Albert Skira convinced Pablo Picasso to illustrate a French translation of Ovid's Métamorphoses. The artist produced a body of 30 etchings depicting the mythical figures of classical antiquity as elegant, erotic entangled lines. This exceptional copy, previously owned by Picasso, contains three original pencil drawings; it was gifted to the artist's friend Max Pellequer, a French banker and collector who assembled an important collection of modernist artworks in the 1920s and 1930s. It is on offer for  €150,000.
4. Remondini paper from Italy 
This rare and unusually large decorative paper-sample book features some 480 brightly preserved specimens of Remondini patterned papers created circa 1780–1820. Very few paper-sample books from the period are known to have survived, and the majority of examples comprise only a handful of smaller paper samples pasted into albums. This would have been used as a sample book for Italian book and paper makers in the early part of the 19th century, and the patterns would have been translated into various fabrics. It is on offer for £12,500.
5. Photographs by pioneering Viennese photographer Madame D'Ora 
Dora Kallmus, or Madame D'Ora as she was known, was an avant-garde portrait photographer, working in Vienna and later Paris, whose subjects included such luminaries as Gustav Klimt, Emperor Charles I, Josephine Baker, and Coco Chanel. Her portraits exuded a sensual, vibrant energy that separated her from her contemporaries. (Don't miss the major retrospective exhibition of her work on view at the Neue Galerie in New York through May.) This collection of photographs, contained in a portfolio of paste-paper boards over a cloth spine, lettered in gilt on the front board, is on offer for $2,750 at Triolet Fine Books.
6. A collection of manuscripts by Dada founder Tristan Tzara 
Tristan Tzara was a Romanian-born French poet and essayist most known for founding Dada, a radical avant-garde arts movement whose purpose was to demolish all the values of modern civilization. This collection of his manuscripts and drawings spanned Dada in Zurich to Surrealism in Paris. It was previously owned by René Gaffé, the famed Belgian collector of Cubist, Surrealist, Dadaist, African, and Oceanic art, and was bound for him by the famed French bookbinder Paul Bonet.
7. Japanese color theory boards by Honda Ichijiro 
This stunning 1901 work on color theory was produced by Honda Ichijiro, who was a founder of Unsodo, the renowned Kyoto firm of woodblock printers and publishers. Inside, there are 17 double-folded leaves with 50 ovals of single colors—ten are abstract designs revealing a variety of shades. Also boasting the stamp of printing historian Sonobe Masayoshi inside the front cover, it can be purchased from Ursus Books for $3,500.
The New York International Antiquarian Book Fair is on view at the Park Avenue Armory from March 5 to 8. 
Next Post